Articles Listed By Date List By Popularity
Page 1 of 9 First Back Next 2 3 4 5 6 7 8 9 View All
Tuesday, June 20, 2017

The Supreme Court Takes Up the Question of Whether Gerrymandering Is Unconstitutional Because the Electoral College can upset the results of the popular vote for president of the United States, it is possible for a Donald Trump to lose by almost 3 million votes and still end up in the Oval Office. That's unfair and dysfunctional. And that is not the only example of unfairness and dysfunction in American electoral politics.
Friday, June 16, 2017 (1 comments)

A Progressive Electoral Wave Is Sweeping the Country A new resistance-and-renewal politics is sending a signal to conservative Republicans and cautious Democrats alike about the ability of bold progressive populists to win in every part of the country. That's why it is so worrisome that these electoral shock waves have been crashing against the wall of ignorance and indifference that surrounds a Trump-obsessed Washington media.
Tuesday, June 13, 2017 (2 comments)

An Article of Impeachment Based on Trump's Obstruction of Justice Is Now Circulating in the House Congress has sufficient grounds to hold President Trump to account for obstruction of justice. The proper means for holding him to account is an impeachment process, one that is informed by lessons from the Congress that sought to hold Richard Nixon to account after his Watergate-era wrongdoing was revealed.
Wednesday, March 29, 2017 (5 comments)

Only One House Republican is Taking a Stand Against Devin Nunes' Tainted Investigation If Ryan took his duties as speaker seriously, he would remove the compromised chair from the Intelligence Committee. But Ryan, the Republican political careerist from Wisconsin who bid for the vice presidency in 2012, has made it clear that party loyalty in general, and loyalty to Trump in particular, takes priority over his constitutional responsibilities.
Monday, March 27, 2017 (1 comments)

Neil Gorsuch's Own Testimony Clearly Disqualifies Him Even those who might be inclined to approve Gorsuch under different circumstances cannot accept the illicit manner in which his nomination has been advanced. The politics of obstruction and lying that Republicans -- including Donald Trump -- employed to block Merrick Garland's nomination corrupted the process.
Sunday, March 19, 2017 (4 comments)

Trump's Plan to Eliminate Public Broadcasting Would Hurt Listeners in Trump Country The president's first federal budget proposal seeks to eliminate all federal funding for public broadcasting -- zeroing out the $445 million annual allocation to the Corporation for Public Broadcasting, the not-for-profit entity created by the Public Broadcasting Act of 1967 to keep local public radio and television stations on the air.
Tuesday, March 14, 2017

This House Republican Just Endorsed a White Nationalist King has surely discredited himself, and as a sitting congressman he has discredited -- and diminished -- the US House of Representatives. He merits, at the very least, the response from his colleagues that Democratic and Republican US senators directed toward Wisconsin Senator Joe McCarthy when they finally held the disreputable hatemonger to account in 1954.
Monday, March 13, 2017

Federal Court Rules Texas Gerrymandering Unconstitutional Paul Ryan, who holds his seat thanks to gerrymandering in Wisconsin, won't approve of the court decision. But Americans who want sound policy on issues such as health care will. That's because there is a dawning recognition that gerrymandering is the enemy of responsive and responsible governance.
Thursday, March 9, 2017 (4 comments)

Sean Spicer Is Lying About Trump's Health-Care Debacle Apart from the fact that the plan proposed by Trump and Ryan makes things worse (as opposed to saving the system), and that Trump ran on roughly a dozen different health-care platforms (flirting with everything from single-payer to survival-of-the-fittest, but always promising to make things "great"), there is no truth to the statement that "this is the Obamacare replacement plan that everyone has been asking for."
Tuesday, March 7, 2017

Demand That Trump Appointees and Allies Answer the Question: Will You Defend Freedom of the Press? It is not enough to criticize Trump's excesses and abuses. It is necessary to ask whether his appointees and allies will respect -- and defend -- the First Amendment to the Constitution they have sworn to uphold.
Thursday, March 2, 2017 (14 comments)

If Jeff Sessions Will Not Resign, He Should Be Impeached Jeff Sessions disrespected the basic premises of that experiment and disregarded the Constitution. He did so in pursuit of a position: that of attorney general of the United States. He obtained that position under false pretenses. It is now time to relieve him of his responsibilities as the nation's chief law-enforcement officer.
Wednesday, March 1, 2017 (6 comments)

What Keith Ellison's Defeat Says About the DNC Ellison had the bolder vision for merging the "demonstration energy" of the resistance to Trump with the "electoral energy" that Democrats must muster in 2018. His approach extended from the left-wing, small-donor-funded, millennial-energizing presidential candidacy of Bernie Sanders, which Ellison backed -- and which Perez, and most of the party establishment, opposed.
Monday, February 13, 2017 (13 comments)

Congressional Democrats Are Already Warning Trump About Impeachment The Trump White House is rattled by any criticism, any expression of dissent. So it should come as no surprise that Trump aides have attacked the very mention of "impeachment" as "extreme rhetoric from a completely out-of-touch party." But there is nothing extreme about noting that impeachment was fashioned as a tool for holding members of the executive branch to account.

Friday, February 10, 2017

An Appeals Court Rejects Trump's So-Called Argument for a Muslim Ban The appeals court decision was not a close call. The judges were absolutely clear in their rejection of the absurd argument, made by Trump's lawyers, that the president's abuse of his executive power could not be reviewed by the courts. Sally Yates was right. Donald Trump was wrong.
Monday, February 6, 2017 (3 comments)

Senator Tammy Baldwin Just Destroyed Scott Walker on Twitter Walker has met his match in Baldwin, who answered the governor's round-the-clock repetition of Washington-insider talking points with a simple message: "This Wisconsin Senator is standing up for the people of Wisconsin, not powerful interests in DC."

Friday, February 3, 2017

Donald Trump Cannot Manage a Phone Call With a Longstanding Global Ally There is no reason to believe that Turnbull was looking to rumble with the new president of the United States. That's not this prime minister's style. A savvy political veteran who knows how to keep things cool, he is comfortable debating with people from across the political spectrum; and he is skilled at engaging in civil discourse with dissenters and critics of his policies.
Thursday, January 26, 2017 (3 comments)

"The Economist" Just Downgraded the US From a "Full Democracy" to a "Flawed Democracy" The resistance to Trump and Trumpism begins with opposition to immediate threats to civil rights and civil liberties, and to the dismantling of safety-net policies, programs, and protections. But it must also address the threat posed by an ongoing decay of democracy that has as its consequence the empowerment of a Donald Trump and the rise of Trumpism.

Friday, January 20, 2017 (2 comments)

Donald Trump Has No Mandate -- Sad! Trump and his surrogates constantly claim a "landslide" victory that never happened and tear into critics who note that this emperor has no clothes. There is an ugly, authoritarian tenor to Trump's obsession with mandates and legitimacy. His overreactions are unsettling, even frightening.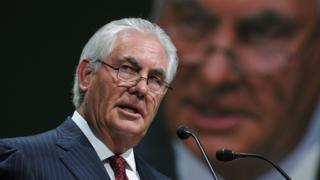 Friday, January 13, 2017 (8 comments)

Rex Tillerson's Jaw-Dropping Testimony Just Completely Disqualified Him Rex Tillerson's testimony indicates that he does not begin to recognize the responsibilities that go with the position he seeks, let alone the unique challenges that will be associated with serving as Donald Trump's secretary of state. That's more than concerning. That's disqualifying.
Friday, January 6, 2017 (1 comments)

Why Workers Everywhere Should Be Scared by Kentucky's Assault on Unions With just two weeks to go before Donald Trump is inaugurated as president, Kentucky Republicans are providing a powerful reminder of the threat to working families that arises when Republicans gain "trifecta control" (taking charge of the executive branch and both legislative chambers) of the governing process. Union busting is on a fast track in Kentucky.
Wednesday, January 4, 2017

House Republicans Dive into the Swamp The president-elect's cabinet picks suggest he has experienced a change of heart with regard to his promise to crack down on special-interest corruption of the governing process. Instead of draining the swamp, Trump is stocking it with bottom feeders.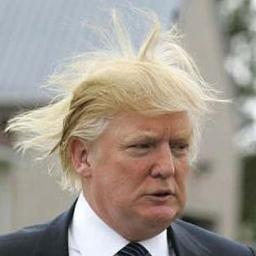 Sunday, January 1, 2017 (4 comments)

A Resolution for 2017: Keep Reminding Trump That He Has No Mandate Claiming a mandate when no mandate exists is the real attempt to delegitimize the election -- by denying the reality that most Americans did not vote for Trump or for the Republican Senate that will soon attempt to rubber-stamp his nominees for Cabinet posts and the extreme agenda advanced by Ryan in the House.
Saturday, December 24, 2016 (2 comments)

Keith Ellison Says He Is Ready to Fight for Democracy in North Carolina -- and Across America Ellison is not just another top Democrat. As a contender for the chairmanship of the Democratic National Committee, he is signaling that he wants the DNC to take the lead in fights to write rules that favor (rather than thwart) democracy. Ellison makes a vital point when he argues that this battle must be at the very heart of the renewed mission of the Democratic Party.
Wednesday, December 7, 2016

Keith Ellison Is No Anti-Semite The suggestion that Ellison, a Muslim who has been in the forefront of efforts to promote international dialogue and understanding, is a divisive figure who would have trouble working with Jewish Democrats is as absurd as it is unsettling.

Monday, November 7, 2016

Don't Tell Trump: Minnesota Is About to Elect a Pioneering Somali-American Muslim Woman Minneapolis voters are expected to endorse the candidacy of the first Somali-American woman to hold elected public office in the United States -- Ilhan Omar. It matters that Ilhan Omar will be elected to the Minnesota state legislature on the day that Minnesota rejects Donald Trump and the racism and xenophobia that is at the foul core of Trumpism.
Wednesday, October 12, 2016 (1 comments)

The Sexual Predator Who Would Be King Donald Trump is a son of privilege with regal aspirations, a well-dressed grifter who has taken advantage of every loophole to avoid paying taxes, avoid paying contractors, avoid his responsibilities as an employer, and avoid accountability for his abuse of women. Americans who disbelieve Trump do so at their own peril, and at peril to the Republic.
Tuesday, October 11, 2016 (3 comments)

Donald Trump Just Summed Up His Totalitarian Vision for America in 4 Words The first minutes of Sunday night's clash between Trump and Clinton produced a slimier and more depressing scene: that of a candidate for the presidency of the United States proposing to use the position to encourage a "special prosecutor" to investigate his opponent and suggesting that his election would lead to her imprisonment.
Tuesday, October 4, 2016 (1 comments)

Now Is the Time to Express Solidarity With "Our Arab-American Brothers and Sisters" Trump has mainstreamed deliberate ignorance and crude bigotry. He has called for banning Muslim immigration. He had stoked resentment against Syrian refugees of all backgrounds. He has entertained the idea of compiling a national database of Muslims living in the United States. In times like these, "solidarity" must become the watchword of a more humane and progressive politics.
Thursday, September 29, 2016 (11 comments)

Don't Ever Say Michelle Obama Didn't Warn You About Trump There is no better Trump waiting to emerge at a critical point in the campaign. There is no nicer, more humane and responsible Trump waiting to take the oath of office. This is the Trump we've got. And, were he to be elected president, this is the Trump America would be stuck with. Don't say that Michelle Obama didn't warn you.

Tuesday, September 27, 2016 (8 comments)

Hillary Clinton Prepared for the Debate, and Showed She Is Prepared for the Presidency The dialogue turned to Trump's undisclosed tax returns and unpaid bills, his divisive response to racial justice and policing issues, his birther fantasies and his unsteady approach to matters of war and peace, Trump could not get his groove back. He kept interrupting and grimacing and grumbling and sniffing.
Friday, September 16, 2016 (3 comments)

A Lesson for Trump From Scott Walker: If the Election Is Close, Cry Fraud Charges of "voting fraud" and "election fraud" are peddled for purposes of "messaging" and to advance a cynical agenda that seeks to limit and undermine voting rights and respect for the political process. Walker has been criticized throughout his governorship for promoting that agenda with advocacy for restrictive election rules.
Wednesday, September 7, 2016 (1 comments)

Donald Trump Is the Anti-Labor Day Candidate: Running Against Fair Wages, Worker Rights, and Unions Unfortunately, this year's Republican Party ticket is composed of a pair of unreconstructed reactionaries -- and the Republican Party's platform is a litany of foolish dreams and ugly thoughts regarding the rights or workers and the trade union movement that defend those rights.
Wednesday, August 31, 2016

Arizona Voters Had to Wait As Long as 5 Hours to Cast Their Primary Votes In 2008, Maricopa County had 400 polling places for the state's primary (winners: Democrat Hillary Clinton, Republican John McCain). In 2012, Maricopa County had more than 200 polling places (winners: Democrat Barack Obama, Republican Mitt Romney). In 2016, Maricopa County opened just 60 polling places.
Friday, August 5, 2016 (1 comments)

Trump and Ryan Deserve Each Other Ryan had never represented southeast Wisconsin's first congressional district well because he has always chosen Wall Street over Main Street. As such, he has voted for trade deals that have been devastating for workers and communities in a district that has seen factory after factory close. He has voted for Wall Street bailouts while refusing to support basic investments in workers and communities in his district.
Monday, August 1, 2016 (2 comments)

Sherrod Brown Teaches Democrats How to Demolish Trump's False-Prophet Populism There is a good case to be made that Sherrod Brown is the steadiest and most effective critic of the TPP in Congress. As such, he brings absolute clarity to debates about trade policy, worker rights and income inequality. Sherrod Brown is the real deal. And that makes him an exceptionally authentic and effective critic of Donald Trump.
Thursday, July 28, 2016 (2 comments)

Why President Obama and Tim Kaine "Feel the Bern" Most speakers at this convention, even speakers who have for many years served in the House of Representatives and the Senate with Sanders, have failed to mention his name in their speeches to the convention. That is, of course, their rhetorical right. But it is not necessarily wise politics when so many of the delegates and alternates and guests at this convention arrived as Sanders backers.
Wednesday, July 27, 2016 (7 comments)

Hillary Clinton Just Made History There are those who say they want a woman president, just not this woman. There are those who say that this woman is the most uniquely qualified contender in history. In the latter category was Bill Clinton, who on Tuesday night hailed his wife as "a natural leader," "a good organizer." the best darn change-maker I've ever met in my life."
Monday, July 25, 2016 (19 comments)

Debbie Wasserman Schultz Had to Go Replacing this DNC chair had become a priority for a growing number of Democrats -- for Sanders backers, who believed she used her position to undermine the senator's candidacy; and for many Clinton backers, who were coming to see Wasserman Schultz as a divisive figure.
Friday, July 8, 2016 (4 comments)

As Long as We're Taking Note of Trump's Anti-Semitic Tweeting, Shall We Address His Mussolini Messaging? Instead of simply apologizing for sending messages that end up being celebrated by white supremacists, Trump invariably doubles down in defense of terrible tweets. On Wednesday, for instance, the Republican candidate made things worse when he announced that his critics were "sick" and suggested they had "bad tendencies."
Saturday, July 2, 2016

Meet Misty Snow: Grassroots Activist, Working-Class Progressive, Trans Woman, Democratic Nominee for the US Senate Snow got in the race late because she thought Democrats needed to mount a bold progressive challenge to Republican Senator Mike Lee. But she ran a smart, energetic campaign that drew strong support not just from Salt Lake City -- a progressive city with a vibrant LGBTQ community -- but from communities across the state.
Monday, June 27, 2016 (6 comments)

What the Democrats Must Learn About Free-Trade Deals From Brexit Wealth has been redistributed upward, wages stagnated, inequality has accelerated. And voters are saying "stop." They are not doing so only in Britain. In the United States, opposition to failed trade policies in general, and to the TPP in particular, played a critical role in helping Sanders secure big victories in Wisconsin, Michigan, Indiana, and other states where he was able to focus the debate of economic fundamentals.
Tuesday, June 21, 2016 (2 comments)

Sonia Sotomayor's Epic Dissent Explains What's at Stake When the Police Don't Follow the Law While Justice Thomas struggled to excuse unlawful behavior by the police officer, and in so doing to upend the Fourth Amendment's so-called "exclusionary rule" (which has been accepted by the High Court for more than a century and which, historically, has prevented the admission of illegally obtained evidence at trial), Justice Sotomayor was absolutely clear in her dissent.
Saturday, June 11, 2016 (4 comments)

The Republican Party Just Crashed and Burned in California GOP leaders had plenty of explanations for why they could not get their act together in California. But the fact is that the party has been in decline for a number of years. The national party's sharp right turn has not helped. But there's also a local factor with national consequences--especially in this year of Trump.
Thursday, June 9, 2016 (8 comments)

For Sanders Supporters the Struggle Has Always Been About Issues -- and the Struggle Continues Sanders supporters are weighing in -- offering proposals on everything from military spending to fracking to fundamental campaign finance reform and Middle East peace. They want a drafting committee made up of progressives, some aligned with either campaign and others unaligned, to produce what Sanders suggests can be "the strongest progressive agenda that any political party has ever seen."
Saturday, May 28, 2016 (1 comments)

Sanders Has Always Wanted to Debate Trump -- or Any Other Representative of the "Billionaire Class" It was a given that Sanders would embrace the idea of debating Trump -- after the billionaire told Jimmy Kimmel on Wednesday that he would be willing to debate the dissident Democrat. Sanders, who has tried without success to get one more debate with Democratic front-runner Hillary Clinton before the June 7 California primary, jumped at the prospect of stirring things up with Trump.
Tuesday, May 24, 2016 (4 comments)

The Democratic Platform Committee Now Has a Progressive Majority. Thanks, Bernie Sanders. Win or lose in the fight for the Democratic presidential nomination, Sanders said, "we intend to win every delegate that we can so that when we go to Philadelphia in July, we are going to have the votes to put together the strongest progressive agenda that any political party has ever seen."
Thursday, May 5, 2016 (2 comments)

A Contested Convention Is Exactly What the Democratic Party Needs A muscular appearance by Sanders and his delegates at the convention doesn't have to lead to bitterness. Historically, contested conventions--not carefully choreographed coronations--have led parties and their nominees to take more audacious positions and to excite broader electoral coalitions.
Monday, May 2, 2016 (8 comments)

Sanders Fights On for "the Strongest Progressive Agenda That Any Political Party Has Ever Seen" Sanders is talking about "putting together the strongest progressive agenda that any political party has ever seen." For Sanders and his allies, along with progressives who have backed Clinton, the effort itself is consequential -- not just in terms of framing the party's immediate agenda but also in terms of framing the future of our politics.
Friday, April 22, 2016 (8 comments)

The Most Focused and Effective Democratic Messenger We Have Is Elizabeth Warren Of all the Democrats in positions to make their voices heard at this point, Warren is the most awake. Wide awake. And she is saying what needs to be said about the conservatives who would be president. What's important is that, while she notes their whining and their failures, Warren attacks the Republicans with a focus on the issues and the ideals that are the most effective tools for countering right-wing extremism.
Wednesday, April 20, 2016 (1 comments)

New York to Ted Cruz: Drop Dead The city's Republicans saw through the Cruz charade, and dismissed his candidacy. Bashing de Blasio got him nothing. That does not mean that New York Republicans have embraced their city's mayor -- or his progressive politics. But hating on de Blasio did nothing to advance Cruz's standing.

Monday, April 4, 2016

Sanders and Clinton Are Campaigning Hard in Wisconsin -- Against Scott Walker As Wisconsin's April 5 primary approaches, Sanders is still running against Walker -- and against the anti-labor, anti-public education, anti-public services austerity agenda of a Republican Party so toxic that it has become a host for the likes of Donald Trump and Ted Cruz.
Saturday, April 2, 2016 (3 comments)

Hillary Clinton Just Delivered the Strongest Speech of Her Campaign -- and the Media Barely Noticed In this absurd campaign season, when media outlets devote hours of time to arguments about which Republican candidate insulted which wife, about violent and irresponsible campaign aides, about whatever soap-opera scenario comes to mind, thoughtful discussions of issues get little attention. And deep and detailed discussions of issues get even less coverage.

Monday, March 28, 2016

With 3 Wins, Bernie Sanders Claims the Momentum Is On His Side Dan Cantor, the executive director of a labor-backed progressive party with deep roots in New York politics, says he is convinced that "The political revolution is growing. Every day, Bernie Sanders is inspiring Americans to take the brave step of voting for the future we want to see, and not just what the political and financial elite tells us we're allowed to have."
Wednesday, March 23, 2016 (4 comments)

Imagine How President Donald Trump or Ted Cruz Would Respond to the Brussels Attacks The horrific terror attacks in Brussels on Tuesday morning inspired expressions of sympathy, solidarity, and, from the two leading contenders for the Republican presidential nomination, painfully predictable scapegoating and torture talk. Ted Cruz, the most steadily shameless of the contenders for the Republican nomination, moved immediately to his default positions: attacking President Obama and promoting himself.
Wednesday, March 2, 2016 (1 comments)

Clinton Wins a Lot -- But Sanders Holds His Own The senator can still make a case that he has a path to the nomination, but it is an uphill path. if the of young people who continue to show up for his rallies are any indication, his supporters are more than ready to fight on. If he hopes to level things out, Sanders must broaden his appeal to African-American and Latino voters, who will be a factor in many of the states where he must win in the weeks to come.
Monday, February 29, 2016

Bernie Sanders Just Won Three of His Biggest Endorsements in a Long Campaign Former Secretary of Labor Robert Reich announced his support for Sanders, writing that the senator is "leading a movement to reclaim America for the many, not the few. And such a political mobilization -- a 'political revolution,' as he puts it -- is the only means by which we can get the nation back from the moneyed interests that now control so much of our economy and democracy."
Friday, February 26, 2016 (1 comments)

The Hyper-Partisan Hypocrisy of Senator Chuck Grassley The problem is with partisan hypocrites like Senate Judiciary Committee chairman Charles Grassley, the Iowa Republican who this week signed a letter (along with the other Republicans on the committee) vowing to "not hold hearings on any Supreme Court nominee until after our next president is sworn in on January 20, 2017."
Wednesday, February 17, 2016 (4 comments)

Republicans Are Now Waging a War on Facts, Precedent, and the Constitution No one expects Ted Cruz and Marco Rubio to be anything less than ruthless partisans. And if the 2016 race has confirmed anything, it is that the senators from Texas and Florida are as unfamiliar with the facts about Supreme Court nominations as they are with basic premises of the Constitution.
Monday, January 18, 2016 (4 comments)

Outcry Over the Austerity Crisis in Flint Grows The first duty to Flint is immediate and thorough action to address the crisis. The second duty is a long-term commitment to care for all who have been harmed. The third duty is an allocation of federal and state resources to repair the damaged infrastructure of the city's water system. But there is a duty to hold Governor Snyder to account for choosing austerity over humanity.
Wednesday, January 13, 2016 (2 comments)

Barack Obama Refuses to Be a Lame-Duck President While Obama detailed the successes of his presidency, he also laid out a fresh vision. At the heart of this State of the Union address was an argument that America can meet the challenges posed by a technological revolution, globalization, climate change, and threats to domestic and global security by recognizing opportunities to change and grow as a nation.