Articles Listed By Date List By Popularity
Page 1 of 32 First Back Next 2 3 4 5 6 7 8 9 10 View All
Monday, January 21, 2019 (1 comments)

A Trump Town Filtering A Know-Nothing's Racist Rhetoric Through Cluelessly Bigoted Kids Covington Catholic students - just a filtered product of their parents?
Thursday, January 3, 2019 (1 comments)

A Year's Worth Of Trump's Bubbly Bullshit: Welcome To The Biggest (and LONGEST) Hangover! The biggest (and longest) hangover is about to commence: the consequences of Trump's 2018, or The Year of Repeals and Deregulation$.
Monday, December 24, 2018 (7 comments)

Sorry, Evangelicals, This Won't Happen Tomorrow: An Open Letter To "Christian" Trump Supporters A Christmas miracle: When rabid Trump supporters of the Evangelical kind see the light.
Tuesday, November 13, 2018 (3 comments)

When Will The Crazies Quit? Trump's "Chosen One" Supporters Are Bolder, Crazier, More Commercial Than Ever Will the Christian crazies ever quit? Not as long as there are people who buy into their .
Wednesday, October 17, 2018 (2 comments)

A Firestorm of Truth? Pt 1: Flippers, Leakers, Journalists: Opportunists, Patriots, Survivors or ... Demonspawn? Flippers, Leakers, Journalists: opportunists or heroes? You decide in this three-part series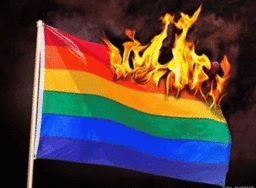 Tuesday, August 14, 2018 (8 comments)

The Christian Right Owns Trump: He Has Done Our Bidding And Opened The Floodgates of Discrimination! Glory Hallelujah! So who OWNS Trump? Does Putin? Does the Christian Right? Do Both?
Tuesday, May 8, 2018 (2 comments)

The Herculean Task of Dignifying Trump: The Nobel Campaign Is Not Enough The ridiculous notion that Trump is worthy of a Nobel Peace Prize proves to show what lengths people will go to to bestow a modicum of dignity on Trump.

Wednesday, February 21, 2018 (1 comments)

Humiliater-in-Chief: It All Comes Down To Power, Money, and Unbridled Misogyny Can Melania Trump withstand all the scandals? How?
Monday, January 15, 2018 (2 comments)

The Chosen One: Maybe God Isn't Any Better At Vetting Than Republicans. The "shithole" comment begs the question, if Trump is "The Chosen One," did God make a mistake?
Monday, December 18, 2017 (2 comments)

Peace on Earth? Good Will Towards Men? 2017 Was The Antithesis Of The Christmas Spirit. Thanks, Mr. President. What is the opposite of "Peace on Earth, Good Will Towards Men?" 2017 So let's use the coming week to heal.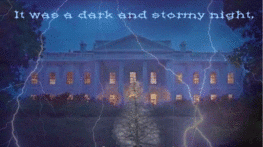 Monday, December 4, 2017 (1 comments)

The Doggerel Of A Trump Christmas: So Sinister And Badly Written, It's "Dark Camp" The badly written script of this year's Presidency produces not "Camp" but "Dark Camp."
Tuesday, October 31, 2017 (4 comments)

The Scariest Place On Earth: Trump's Unrepentant Hell House. Has Trump made the White House the scariest Hell House ever?
Wednesday, September 20, 2017 (2 comments)

Saturday: The Apocalypse. Sunday: Gays To Celebrate With A Street Fair And Beer Bust! Hurricanes. Tornadoes. Floods. Armageddon. Blame the gays.
Monday, August 21, 2017 (1 comments)

The Sycophants Have Spoken: The Dangerous World Of The Trump Narcissism Machine Do Trump's sycophants have any power? If so, they may be the most dangerous part of his administration.
Tuesday, July 18, 2017 (6 comments)

The Picture of Dorian Trump: Petty Bourgeois Full Of Greed and Selfishness The "greed is good" portrait of Donald Trump is ugly and frightening.
Monday, July 3, 2017 (3 comments)

Gimme That Ole Time Corruption: Pat Robertson in the Schemes of Jay Sekulow and Donald Trump Trump, Sekulow, Robertson - the Unholy Trinity of Corruption. These self-dealing con men are tied inextricably to each other.
Tuesday, June 27, 2017 (35 comments)

Trump Killed America's Dignity and Integrity. Does The Christian Right Care? The deaths of dignity and integrity at the hands of Donald Trump have not fazed the Christian Right.
Monday, May 22, 2017 (6 comments)

Cavalier Attitude of a Vindictive Narcissist Vs Dignity and Diplomacy Of Sincerity: Trump vs.Carter (And Everyone Else) Trump is no diplomat and his cavalier attitude towards the Presidency is harmful to the country.
Monday, April 17, 2017 (1 comments)

Embracing Evil: Christofascism's Love For Trump, Putin and Prince Tips Its Hand In The Game Of Religion and Poltics Trump, Putin and Prince: how this unholy trinity shows the true agenda of the Christian Right.
Tuesday, March 28, 2017 (5 comments)

68,644,744 And Counting: Trump's Big Sh*t List And Why Pat Robertson Won't Be On It. Trump's sh*t list: why the Christian Right won't be on it any time soon.