Articles Listed By Date List By Popularity
Page 1 of 11 First Back Next 2 3 4 5 6 7 8 9 10 View All
Tuesday, December 12, 2017

It's Duesday... Perhaps caving to some of the pressure from his own sexual harassment/assault accusers, Trump today took to Twitter to call New York Senator Kirsten Gillibrand a whore. Well, not exactly. But he said she "begged" him for money and "would do anything" for contributions... wink-wink.
Tuesday, December 5, 2017

The Nixon Defense It's a shame. Sad, really. And truly baffling. Why would Flynn lie about a lawful action? There are only two possible options that make sense to me. One, he did have something to hide. Or two, he was taking a bullet for somebody else to protect them from what would be discovered if he told the FBI the truth. Gee, wonder who that could be?
Tuesday, November 28, 2017

Insult to Injury Man, Tinyhands has really been on a post-Thanksgiving joy ride! Must be the knowledge that Mike Flynn may have flipped on him. Calling Sen. Warren "Pocahontas" in front of Navajo veteran code talkers, Calling out CNN on Twitter as "Fake"news...
Tuesday, November 21, 2017 (15 comments)

Me Too! Maybe it just took this long for these women to change the way they view their own civil rights and value as human beings. And for society to change as well. Today there are systems in place to report workplace abuse that didn't exist 30 years ago. And, at long last, attitudes about women's privacy rights have changed and been codified in law.
Wednesday, November 15, 2017 (1 comments)

The Goblin Jeff Sessions suddenly remembered a Trump campaign meeting in which high-level Russian connections were discussed ... just after former Trump campaign adviser George Papadopoulos spilled his guts to Bob Mueller.
Tuesday, November 7, 2017 (4 comments)

Paradise Found You cannot have a political discussion about any topic, from taxes to education to infrastructure or climate change, gun safety, police brutality, healthcare, the opioid epidemic, the economy, the death penalty, LGBT rights, veterans affairs -- and ALL of foreign policy -- there is no way to have those conversations without discussing the madman Leader of the Free World!
Tuesday, October 31, 2017 (40 comments)

It's Mueller Time! Is our long national nightmare about to end? The Manafort and Gates indictments are a good start, but even more significant is the plea bargain we learned of Monday by former Trump energy and oil adviser (and Model UN Delegate!) George Papadopoulos. Finally, a link between the Trump campaign and Russian operatives. There is is, collusion in all its glory.
Wednesday, October 25, 2017 (3 comments)

You Say You Want a Revolution, Well Y'Know... We spend our days swimming in this sweaty anxiety, never knowing what horror could be unleashed. Imagine a day at Trump's Day Care Center (aka West Wing). He spends his waking hours glued to a wall of TV screens, Tweeting vile lies about Gold Star widows and reactionary threats against the other nuclear-armed nutjob. All we can do is cross our fingers and dig our nails into the seat, terrorized by this madman at the wheel.
Wednesday, October 18, 2017 (2 comments)

OxyMoron But whatever stunning new hell dominates the telescreens on a given day, the outrage we should feel is dulled like the lethal opioids Trump vowed to his zealous voters he, and only He, would destroy. It should be the number one news story each day. Drug overdoses claimed the lives of 50,000 Americans just last year.
Thursday, October 12, 2017 (2 comments)

The Quicker Picker Upper It's bad enough he showed up with his silent stiletto'd wife for a presser reminiscent of that creepy cabinet meeting where his secretaries were forced to express their undying adulation for Dear Leader. This time it was hearty congrats for the awesome job he and the generals and FEMA were doing, but not before getting in a dig at Puerto Rico for "throwing the budget out of whack."
Tuesday, September 26, 2017 (1 comments)

Is It War Yet? Is it war yet? "Little Rocket Man" seems to think so, and Trump's repeated poking the panda is inching us ever closer to nuclear war. Of course, Trump is at war with everyone now, so why be surprised? He's a psychopath, remember. And never forget. He may the the first president to wage war in 150 characters or less, without lifting anything other than his text finger.
Sunday, September 24, 2017

Dotard In Action Watching Kim and Donnie trade insults underscores their mutual insanity and arrested development. It would be eye-rolling except for all the very real weaponry they command. It's not enough we have to worry about deadly hurricanes hurtling toward us every few weeks, or earthquakes, wildfires, and flash flooding. No, we have to worry about these two adolescent madmen and their arsenals.
Tuesday, September 19, 2017 (1 comments)

Ready For The Next One The good news on the horizon is that Robert Mueller's investigation continues to gather steam, and Trump's lawyers are discussing (loudly, near NYTimes reporters) the idea that there are "spies" inside the White House, and perhaps even within Trump's own legal team.
Monday, September 11, 2017

Climate Change Countdown Global climate change. How about that one? How about the worst five storms of the century have occurred in the last 10 years? Or the worst earthquake in Mexico's history just killed 58 "rapists and drug dealers," er, I mean innocent men, women and children? How's that for "not good?"
Tuesday, August 29, 2017 (4 comments)

He Went to Jared Trump cares not that American citizens are using picnic coolers to float their children to safety in the flooded streets of Houston. Trump is just happy the hurricane happened so folks would tune in and hear about his kindness to this convicted criminal Joe Arpaio.
Friday, August 25, 2017 (2 comments)

Donald Trump, Superstar. Trump is Trump is Trump. There are no "two Trumps." There is no multiple personality disorder. There is, however, a TelePromptR. Whenever Trump sounds rational -- he is reading. That is the "Fake Trump." The "real Trump" is the only Trump. The racist Trump. The p*ssy-grabber. The fake university president. The scam artist. He's a gold-plated grifter.
Monday, August 21, 2017 (1 comments)

The Trumpcast How to divert attention away from this nightmarish realization? Maybe with a Big Prime Time Presidential War Speech? Maybe send more American soldiers into the meat grinder? Worth a shot, anyway. Forget the fact that no foreign invader has ever subdued Afghanistan, going back to the 8th century BCE.
Monday, August 14, 2017

Birther of a Nation Everyone has pointed out that The Don is trigger-happy whenever he feels the need to name a group he disdains, like the media, or Mexicans, or Islam, or his Attorney General. Ergo, his wimpy response to Saturday's domestic terror attack was actually tacit approval of their actions.
Tuesday, August 8, 2017

Nuclear Options Last week was another doozy of a news dump from Trumpworld. We saw the rise and fall of "The Mooch" and the refusal of his own military generals to enforce his attack on transgendered troops. You would think his latest golf vacation would give us a break from the nonstop madness, but even out of the White House (a.k.a. "the dump") the mean tangerine keeps making headlines.
Friday, July 28, 2017 (25 comments)

F***cking paranoid schizophrenic "Don't be too nice" Trump suggested to the officers when dealing with possible gang members who might want to "slice and dice beautiful little girls." Then he returned to the White House to dine with Sean Hannity and some other members of the Fox Crime Family.
Thursday, July 27, 2017 (2 comments)

Cowards Just when you think it's safe to step away from the telescreens ... Tinyhands tweets that transgender military members would be banned from service; he attacks Sessions with a fresh vengeance, and says he'll be more "presidential" than any POTUS since Lincoln.
Wednesday, July 19, 2017 (7 comments)

Fire Truck Are all the Trump-Russia connections just fabricated BS? It's just all a fairy tale, right? Yeah, Trump is just a straight-up businessman who always plays it fair and honest and Putin is just a misunderstood political figure who has nothing but peace and love in his heart.
Monday, July 10, 2017 (1 comments)

Hobby Felony One day soon the shelves of Hobby Lobby will split space between the pipe cleaners and rare Iraqi stone tablets smuggled illegally out of the country. Whether or not the Christian Craft Store chain actually planned to stock the antiquities in stores, or just hoard them for their Jesus museum is unclear. But they did intend to break the law to obtain them.
Monday, July 3, 2017 (1 comments)

Of Madness and Morons Friday Trump heads off for another doomed encounter with the NEW leader of the free world Angela Merkel on Thursday ahead of the G20 summit this weekend. I'm sure she's looking forward to that about as much as a root canal without Novocaine.
Friday, June 30, 2017 (2 comments)

Does Trump Tweet to Distract from The Far Worse Flynn Story Maybe Trump is misogynistic-like-a-fox, and this latest twitter torrent is an intentional distraction to swing the media away from the breaking Wall Street Journal story about Michael Flynn's possible collusion -- through the late GOP operative Peter Smith -- with Russian hackers about releasing Hillary Clinton's email from her private server.
Tuesday, June 27, 2017 (1 comments)

Sad... Tim Phillips -- head of the Koch PAC -- says we are not committed to the bill now, but we are working to change and improve it. Did you know, Trump-voter, that you elected AFP lobbyists to write your new healthcare bill? Why hold elections at all? Save the money, just let the lobbyists hash it out, they do anyway.
Thursday, June 22, 2017 (2 comments)

MissHandel'd Jon Ossoff makes Al Gore look like the late Robin Williams. If he had fire in his belly you'd never know it. Never held any political office, only 30 years old, didn't even live in the district at the moment. Smart kid, but way too green, and not in an environmental way.
Wednesday, June 14, 2017 (10 comments)

The Next One There are almost as many guns as people in the United States, and they aren't going anywhere. Gun lobbyists will make sure of that. There will never be common sense gun laws as long as we value our deadly weapons more than our darling children.
Sunday, June 11, 2017 (2 comments)

100% Pathological Robert Mueller will probably pop Trump wide open without this bad boy uttering a word. Because really, does anybody believe Trump would have a problem lying under oath?
Monday, May 22, 2017

Unforced Errors Is it impeachment yet? Last week we posited the possibility that the mean tangerine is deliberately trying to get impeached so he can get back to the business of tower-building and p*ssy-grabbing. That was before we discovered that he called Comey a "crazy nutjob"to Russian foreign minister Sergey Lavrov and ambassador Sergey Kislyak in the Oval Office on May 10, the day after he fired Comey.

Tuesday, May 2, 2017 (1 comments)

Trump Confusion; 12 Years (in) a Grave Trump is confused about the Civil War, preexisting conditions, Obama wiretaps, and murderous dictators. Even Kelleyann couldn't untangle this mess. Speaking of, has she gone missing? Should we get her on a milk carton or something.
Wednesday, April 19, 2017

Tweedle Dee and Tweedle Dumber Tweedle Dee and Tweedle Dumber | Mike Malloy Radio Show : Progressive Radio : Online Video Streaming : The Best In Nighttime Liberal Talk! M-F 9pm-12am.
Friday, April 14, 2017 (5 comments)

Dangerous Liaisons The big bad mother MOAB was as much a psychological as a physical message, and was likely also intended to show Kim Jong Crazy and Bashar-al Assad (or"Basaad" as Sean Spicer would say) that Trump means business. When the ratings are in the tank and your supporters are wavering -- bomb the sh*t out of something. Works like a charm (see: George W Bush).
Sunday, February 26, 2017 (2 comments)

It's All About the Base We have a White House so out of control it thinks it can order the FBI to shut down news stories it doesn't like. Is that legal? What's next, asking them to poison politicians they don't like? How Putinesque do you wanna get, boys? Bannon is freaking out the freaky flying monkeys. Now that's scary. His speech to CPAC might've been accompanied by Bach's Tocatta Fuged in D-minor, that's how creepy it was.
Friday, February 17, 2017 (7 comments)

The Lunatic is in My Head ... Trump's press conference was like watching a twitching paranoid schizophrenic on a couch talking to his shrink -- just an endless whine-fest about all the things he hates and are wrong and how upset he is about the "fake news" that caused his national security adviser to resign and the media hates him and they lie and why can't anybody ask him a nice question anyway?
Tuesday, February 14, 2017 (2 comments)

America Held Hostage, Day 25 Forgotten instantly will be the backed-up sewer that is our nation's "leadership" and all this pissy media-generated nonsense that National Security Adviser Michael Flynn is really a Kremlin mole in addition to being a lunatic. Right?
Tuesday, February 7, 2017 (1 comments)

Banned Without the media's wholehearted support, Trump would've gone done in history as a trust-fund-baby billionaire-cum-reality TV star with a slew of sleazy kids, broken marriages, shady universities, stripper-filled casinos, a penchant for pussygrabbing, and obsession for incontinent Russian hookers. Now he's the President instead.
Monday, January 30, 2017 (9 comments)

Seven Days To Fascism It only took Trump seven days from taking office to trampling the constitution, invigorating ISIL and other extremists, pissing off members of his party, and making Sen. Chuck Schumer cry. Trump was quick to dismiss Schumer's tears as "fake," much like his so-called "university," and his hairline.
Tuesday, January 24, 2017 (6 comments)

Drowning In Alternative Facts Alternative facts. Feels like alternative realities. Trump's first two days in office have been chocked to the gills with "alternative facts," the Newspeak Kellyann Conway spouted on Meet the Press, speaking about Trump's insistence that record crowds attended his inauguration.
Tuesday, January 17, 2017 (1 comments)

Chelsea Morning Compare Chelsea Manning's treatment with General Petreaus, who leaked top secret information so his mistress could write his biography. Petreaus didn't spend a second behind bars. Manning was a whistle-blower who acted to inform the public about the dirty underbelly of US diplomacy and suspect military actions.
Wednesday, January 11, 2017 (10 comments)

Pissed... Does anybody find it ironic that the same dweebs who now loudly disavow the Trump/golden shower report were perfectly willing to believe Hillary Clinton was operating a child sex ring out of a pizza joint? Which seems more likely to you, Truthseeker -- that the self-confessed pussygrabber would frolic with incontinent Russian hookers, or that the former Sec. of State was pimping kids at a pizza parlor?
Thursday, January 5, 2017 (4 comments)

Making America Sick Again We had a chance with Bernie Sanders to elect an honest president. An actual fighter for the people. One who genuinely cared about the working class, not just pay lip service like this billionaire crooked Oompa Loopah. We could've had a shot at honest-to-God affordable health care, single payer like the rest of western civilization. There's no stopping the juggernaut now.
Thursday, December 29, 2016 (4 comments)

From Russia, With Love The Trump Countdown begins, as more and more Americans are waking up to the realization that we have a paranoid-delusional sociopath slouching toward the Oval Office. Uh, we know this is your first real job, Mr. Trump, and it's complicated if you are an idiot trust-fund tyrant fascinated by reeeeeeeeeeally tall buildings, probably because you have small ... hands.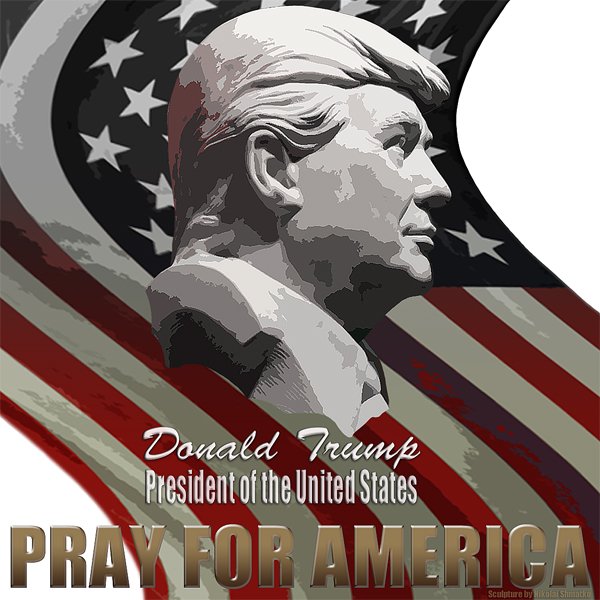 Tuesday, December 13, 2016 (6 comments)

Artificial Intelligence This geriatric Jerky Boy is headed to 1600 Pennsylvania Ave despite losing the popular vote by over two million, and despite mounting evidence that the Russians threw the election into his pudgy little hands. Well, he's working there, but doesn't want to live there -- it's too drastic a lifestyle change for his nibs. Here's hoping we all survive the new year.
Tuesday, November 29, 2016 (4 comments)

The Lunatic is in My Head The media gave him mountains of free publicity (and there is no bad publicity) for a solid year. Spare me. We should be the ones pissed at the telescreens that blasted his screed and waved his hairflap in our faces ad nausea until the constantly repeated propaganda grew tendrils and rooted itself in the redneck brain-stem.
Tuesday, November 15, 2016 (1 comments)

Reality Bites Donald Trump objectifies and demeans women in the grossest terms, groups all Mexicans into a hoard of rapists and murderers, and calls for a religious test for US citizens with a prospective ban on Muslims. How do you reconcile that with our definition of America as the land of the free, with liberty and justice for all?
Monday, November 7, 2016 (1 comments)

A Little Night Music What is left to say, other than get out there tomorrow and do what you have to do to be able to live with your decision come Wednesday. Take one from Susan Sarandon and vote Trump to hasten the revolution. Vote Jill Stein in hopes of getting the Green Party federal funding. Vote Hillary to stop the Trump machine. Just vote.
Monday, October 31, 2016 (1 comments)

Surprise Surprise Surprise! It was the illegal sexting that forced the seizure of Weiner's laptop, on which were more Hillary emails because his wife and Hillary right-hand-gal Huma Abedin also used the laptop for non-porno business reasons, and didn't erase all the email to/from Hillary before handing it back to Weiner ... hopefully, with a carton of Clorox wipes.

Monday, October 31, 2016 (8 comments)

Cheaters Don't Win How many affidavits did Hillary -- and Huma Abedin, and John Podesta -- sign, swearing before Congress that they had turned over 100% of the email on her private server. Then 650,000 emails turn up on a laptop Abedin shared with her pervert husband Anthony Weiner. That's a LOT more than she claimed were on the private server. Oopsie. Where's a hammer when you need it?
Monday, October 24, 2016 (10 comments)

So, Sue Me Trump is more unhinged every day. His daily rants about rigged polls, rigged elections, and his future lawsuits against all the nasty women who claimed he assaulted them (lies!) are causing grief for all the other GOP candidates who aren't batshit crazy.
Monday, October 17, 2016 (3 comments)

It's Rigged! Saturday Night Live is conspiring against him, too? Did he take an extra dose of paranoid pills before he made that declaration? Geez, he hosted SNL a year ago. Well, when this nightmare is finally over next month, Donald can team up with his psychotic media hero Alex Jones and start the alt-right InfoWars TV network (with Ailes and Hannity, natch).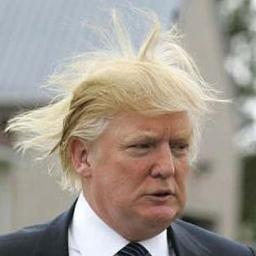 Tuesday, October 4, 2016 (4 comments)

Surprise! Donald Trump proudly proclaimed that of COURSE he played the tax system for all it's worth, he is such a schreeeeeewd business genius, he knows how to maximize profit! And as a trusted servant of the American people, he will work for "us" to get us the best "deal" for America!

Monday, September 26, 2016 (3 comments)

Yes! Let The Games Begin! All eyes are on the center ring, Truthseekers, where Hillary and Donald face each other in a record-setting televised moment. No matter which candidate comes out on top, the big winner is Madison Avenue.

Friday, September 23, 2016 (4 comments)

Long Weekend It's going to be a very long weekend for the two least popular presidential candidates in history. The first BIG debate on Monday will likely be a make it or break it moment for both of them, their poll numbers still wavering in the mid-40s with little significant movement in months.
Wednesday, September 7, 2016 (4 comments)

Both Sides, Now I will be casting my ballot for Dr. Jill Stein as the most moral choice available. Is it throwing away my vote? It's mine to toss away. Am I playing a part in a Trump election? Of course not. I view my franchise rights like my privacy rights: ain't nobody's business but my own, Baby. Be it the ballot booth or the Planned Parenthood clinic.
Tuesday, August 30, 2016 (2 comments)

Good Behavior? As students return to college this semester, it might be a good time to revisit the Stanford rapist Brock Turner, who was just released from prison a mere 90 days after his already appallingly brief six-month sentence. You remember Brock, he raped the unconscious girl behind a dumpster and molested her so severely they had to dislodge pine needles and debris from her vagina.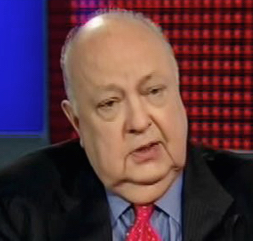 Tuesday, August 23, 2016 (1 comments)

A Sex-fueled Playboy Mansion-like Cult Ailes, like Trump, enjoys name calling. According to this new lawsuit, he called one of his anchors a Puerto Rican prostitute and described another as an angry black. Tantaros is the latest woman to come forward with a lawsuit against Roger Ailes, and she is also naming Bill Shine and Bill O'Reilly as sexual harassers.
Thursday, August 18, 2016 (32 comments)

His name is Omran and He is Alive The video of the stunned and bloodied Syrian boy sitting alone in the back of an ambulance is utterly heartbreaking. Covered in smoky dust, Omran Daqneesh doesn't cry, although he reaches up with a dirty hand to touch the blood on his head several times during the video. He is a painful reminder of the smallest victims in the ongoing Syrian civil war.

Monday, August 15, 2016 (4 comments)

When the Levy Breaks Deadly flooding continues to devastate southeastern Louisiana and southern Mississippi. Ariel photographs of the swampy parishes are eerily reminiscent of the hurricane Katrina damage 11 years ago. And as expected, the climate change deniers continue their thick-headed insistence that the record-breaking heat, floods, droughts, and wildfires have any basis in scientific fact.
Thursday, August 11, 2016 (14 comments)

Oh Mighty ISIS This was the week Trump was supposed to finally start talking like a President, describing his economic plan in a series of speaking events. But that didn't happen. That can't happen because he is pathologically incapable of staying on topic. Trump is Trump, and always will be. I'm sure a President Trump would be firing off angry tweets against other world leaders, calling them sad, weak, low energy, or just plain liars.