Articles Listed By Date List By Popularity
Page 1 of 8 First Back Next 2 3 4 5 6 7 8 View All
Saturday, December 29, 2018

Response to a Liberal caller who challenged Progressives for holding Democrats accountable One cannot count the number of times a sect of Democrats has scolded Progressives for calling out recalcitrant Democrats. They continue to offer the-best-of-two-evils-defense. Worse sometimes they promote the fallacy that the majority of Americans want government from the center.
Wednesday, December 26, 2018 (1 comments)

Discussion with black Trump loyalist illustrates their willful confusion Recently I participated on a panel on the show Conscious Mindset at KPFT 90.1 FM Houston. The discussion got a little heated when a black Republican attempted to defend Trump and disparaged black people supporting the Democratic Party. This discussion after the program shows his delusion.
Saturday, December 15, 2018

Panamanian American: Why aren't we in the streets for this? This week's Politics Done Right on KPFT 90.1 FM was titled "We are owned by the 1% because they stole it from us. Reassert Ownership." We received a lot of calls but one from a Panamanian American really got to me. He reminded me of our approach to government in Panama that I think would put the fear into U.S. Politicians.
Thursday, November 29, 2018

Pathology Explained: Why poor whites support Trump & Right Wing There are various reasons why many poor whites support Donald Trump and the Right Wing. It is not as simple as just racism or fear. There is a perfect narrative that the Right Wing has honed in on that explains the pathology. The thing is countering that narrative is not difficult once one earns their trust. Progressives can reach these people. How do I know? Even as a black man who many of them fear, I have been able to enter
Saturday, November 10, 2018

Lina Hidalgo, Immigrant, Latina, Woman. Most powerful politician in largest Texas county (VIDEO) Harris County exploded into oblivion all stereotypes about its inclusivity. Residents elected Lina Hidalgo, a millennial, by a substantial margin to become the county judge.
Saturday, November 10, 2018 (1 comments)

Democrats in this lying preacher's congregation must rise up lest they're the problem If one wants to know the origin of hate in this country, one does not need to veer very far from leaders of some Evangelical churches like the Second Baptist Church of Houston's leader Dr. Ed Young. He made derogatory statements about Democrats, many of who are in his congregation. They must force him out for creating discord and hate speech. He has the right to say as he pleases but as the leader of a Megachurch lyingly calli

Sunday, November 4, 2018 (1 comments)

Texas woman's healthcare ordeal is the future if Republicans win Midterm 2018 Those of us who are continually debating our country's health care flaws seldom personalize the issue in a manner that illustrates the vile inhumanity of our system. At any given time millions of Americans are under stress and duress, While those with a semblance of health insurance security can look from afar or antiseptically, the pain and financial crisis our system create are real.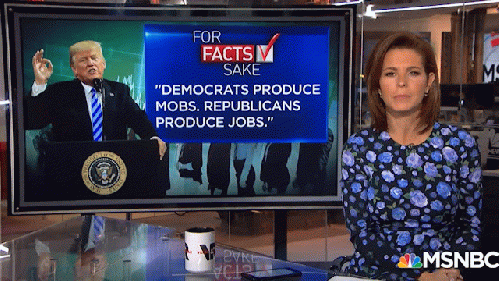 Saturday, October 20, 2018 (1 comments)

More jobs under Democrats: Stephanie Ruhle exposed Trump/GOP's job lies Stephanie Ruhle exposed the lie that Republicans have been telling for decades about jobs. It isn't like it is a hard truth to prove. Why do Democrats always seem to lack the message discipline to ensure reality sticks in the heads of the masses? Does this not seem like an easy sell? Repeat. Repeat. Repeat with facts and how it affected different group's personal economies is key.
Saturday, October 13, 2018 (6 comments)

Five minutes that illustrates Republican ideology's affront to humanity There is a distinct difference between the Progressive ideology and the Conservative Republican ideology. The Right takes advantage of the ignorance of a large plurality of Americans whether Conservative or otherwise to get their inhumane policies enacted. This panel, graciously hosted by Jon Saltzman at the Political Storm, illustrates the point.
Saturday, October 6, 2018 (16 comments)

Why GOP & Plutocracy need Brett Kavanaugh on Supreme Court at all cost (VIDEO) President Trump and his Republican accomplices would have it no other way. They were intent on confirming Brett Kavanaugh for the Supreme Court. Why are they doubling down on such a flawed candidate?
Friday, October 5, 2018

Democratic Socialists of America (DSA) co-chair removes fear of the word (VIDEO) This interview with the co-chair of the Houston Chapter of the Democratic Socialists of America (DSA) should dispel the haunting fear many on the Right and some on the Center-Left have of the group and specifically the word. When what it stands for is articulate, it garners majority support as I have written about before.
Friday, September 28, 2018 (1 comments)

Psychologist Roy Eidelson on Political Mind Games & The Kavanaugh File (VIDEO) Dr. Roy Eidelson deconstructs the pathology of what is occurring with Kavanaugh. And it is deeper than what most understand.
Wednesday, September 19, 2018 (5 comments)

Junk health insurance is the new weapon being used to kill Obamacare (VIDEO) Donald Trump and the Republicans are using a back door, an ACA loophole to bring back junk health insurance policies. These insurance policies only work when you are not sick, providing you with a false sense of security. Here is what they are and why people are fooled into buying them.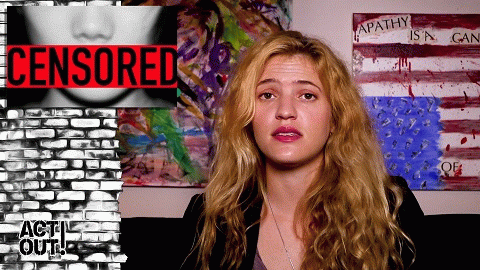 Sunday, September 16, 2018 (12 comments)

Act Out! Eleanor Goldfield explains why Alex Jones banning terrible for the Left (VIDEO) Too many Progressives rejoiced when most social media companies banned Alex Jones, the crazy Right Wing conspiracy theory promoting uncivil human being. When one examines the act by these companies through analytical lenses, that ouster is dangerous for the Left and Progressives. Why? Eleanor Goldfield explains.
Sunday, September 16, 2018 (2 comments)

Dr. America, Sanjeev K Sriram MD: Why Single-Payer Medicare for All the only answer One of the most critical issues everyone should be fighting for now is Single-Payer Medicare for All. Dr. America, Sanjeev K Sriram lays out the case perfectly that should help those who are not sure. It inoculates from the false information that the Plutocracy & the Right continue to promote.
Friday, September 14, 2018 (22 comments)

Single-Payer Medicare for All will increase taxes but you should want that I got a call from a Politics Done Right listener who said he heard that Single-Payer Medicare for All would increase the taxes of most people and it would increase government expenditures. I told him that in fact, it would raise taxes for most but that is not the whole story. To be clear, every individual will be better off for precise reasons.
Saturday, September 1, 2018

Meghan McCain scorches Trump at Senator John McCain's memorial service (VIDEO) Meghan McCain did not hold back in her eulogy for her father's, Senator John McCain, memorial service. It was clear without even calling the President's name, the disdain she had for the Commander in Chief. She said it with the warranted degree of anger.
Saturday, September 1, 2018 (3 comments)

President Barack Obama eulogy at Senator John McCain's memorial service President Obama gave a eulogy at John McCain's memorial service that illustrated the kind of man John McCain was. It also shows what a real president looks and sounds like for the world to see. We so miss the days where the Presidents of the United States were statespeople or at minimum acted like statespeople.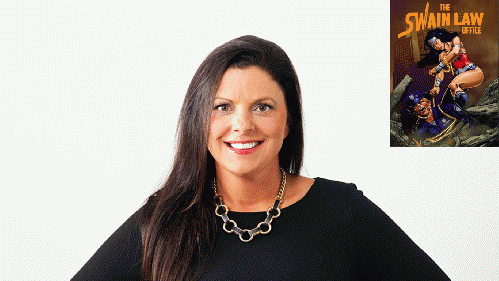 Friday, July 27, 2018

Kansas Democratic AG Candidate being dissed by cowardly Democratic Party Establishment There is a different kind of Democrat running for Democratic AG in Kansas in the 2018 election. She has no primary opponent. And the Democratic Party Establishment wants her out of the race because of a poster? Why would the Democratic Party Establishment cowardly and irresponsibly wish to cede the head of law enforcement to Republicans in a state where the Republican Party headed by Governor Sam Brownback has been a total fai
Tuesday, July 10, 2018

Immigration could be a fatal Achilles heel for Progressives in 2018 I always think through many degrees of indirection. One must do that to ensure that they are not succumbing to groupthink or a false belief of being right on any particular issue or occurrence. Immigration is an issue that while Progressives seem to be winning the hearts and minds of many, it may be wind pie, a mirage.