Articles Listed By Date List By Popularity
Page 1 of 7 First Back Next 2 3 4 5 6 7 View All
Thursday, November 15, 2018 (4 comments)

Conservatives and Slave Owners Thinking about our national, almost forty-year, slow, but inexorable fall into the whirling room of mirrors, propelled by mountebanks and posers and just downright cruel and stupid folks. Ronnie Reagan ushered in what has become, living in the White House, our national disgrace and possible downfall.
Sunday, November 11, 2018

The Mexicans are Coming A Story. Roll out the razor wire. Refortify the Alamo. Ransack your peace of mind.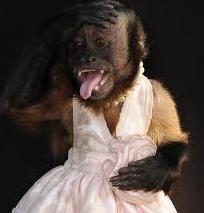 Tuesday, October 30, 2018 (2 comments)

The Man That Married a Monkey A Story. As Authoritarianism and Fascism proliferate across the globe, many are marrying monkeys.

Saturday, August 18, 2018

The Ghosts of Algiers A Story. "She would be grinnin' and shakin' her head at this new President fella, him callin' up all kind of ghosts: Al Capone and Slave Masters and that Italian fella Mussolini and them Mississippi Klan fellas..."
Saturday, July 28, 2018 (1 comments)

The Barren Plains of Depravity: A Western Morality Play A Story The Western was where America worked out the conflict of good and evil in the past. England had King Lear and Richard III, we've got Trump.
Saturday, July 21, 2018

Ramon and the Lizard: A story of Redemption A Story The imagination is really strong tool, as John Lennon knew. Just maybe, what's missing from today's discourse is imagination. "If you can imagine it, you can achieve it. If you can dream it, you can become it." William Arthur Ward
Monday, July 9, 2018 (7 comments)

The Shame of the Serious Left The hard-core left, the leftist intelligentsia, the radical left has been emasculated by the Trump regime. The Serious Left wanted to use Trump as both an exemplar of sticking it to the man and the man. Unfortunately, he hasn't turned out to be as hapless as they had hoped.
Friday, June 29, 2018

Wilmer's Socks A Story "The war began in my front yard and ended in my parlor." This statement about the start and the end of the U.S. Civil War was spoken by Wilmer McLean and is surprisingly almost perfectly true." From 'Today I found Out'
Thursday, June 28, 2018 (13 comments)

They've Sown The Wind It's Time They Reap the Whirlwind Trump and Conservatives have made their chops on the backs of minorities, women, the environment, children -- their primary victim, adversary is humanity...Forgiveness can and will come, but first, because they have sown the wind, they must reap the whirlwind.
Saturday, June 23, 2018 (4 comments)

The Inevitable Failure of the Conservative Blitzkrieg Winning and success are not identical twins. The Republicans won enabling and inciting class warfare, white nationalism, xenophobia and fear mongering. What genius Republican strategist determined that the road to success could be paved with issues that alone cannot foster success and cumulatively are ultimately disastrous for society?
Wednesday, June 13, 2018 (2 comments)

When Auntie Got a Chair A story Sometimes winning is a simple thing. "Alex's Mother still had her great great grandfather's war shirt. She kept it in an old cedar chest that she used as a coffee table. When she was away from home Alex would open the chest and sit and stare at it until his eyes hurt."
Wednesday, June 6, 2018

Jesus Worked A story. "Dr. Benjamin Schlinky, a psychologist and arch-Conservative, had written numerous books on the virtues of hard work and was a frequent contributor on Fox News, talking about the evils of welfare and social security. He traveled the country talking at Right Wing Conservative events. His most recent book, "Jesus Worked" was a big hit..."
Monday, June 4, 2018 (2 comments)

It's Time to Talk About Dental Floss MY buddy, Richard, came by this morning. We talked about the state of things in the country. He started sweating. I was turning red and my left arm was hurting-- I had already taken my blood pressure medicine but the dose was obviously too small. Richard looked as if he needed to run and hide in Hitler's bunker -- since he wasn't using it anymore. Fortunately we chose to talk about dental floss instead...
Thursday, May 31, 2018 (8 comments)

Roseanne and the Art of War The entire soul of Trumpism, current Republicanism and conservatism is contained in Roseanne's compulsion to tweet. "If you know the enemy and know yourself, you need not fear the result of a hundred battles. If you know yourself but not the enemy, for every victory gained you will also suffer a defeat. If you know neither the enemy nor yourself, you will succumb in every battle." Sun Tzu, "The Art of War"
Friday, May 25, 2018 (21 comments)

Dresden, February 17, 1945 A Story. NFL teams will be fined if players kneel during playing of "The Star Spangled Banner." Trump says players that kneel "maybe shouldn't be in the country."
Tuesday, May 22, 2018 (3 comments)

The Boxer's Lament: A Story "Unfortunately, after many years of success and contentment, things changed -- a new President was elected. He was mean-spirited and set-out to make the country mean-spirited too. It didn't take long for his proclamations, rants and policies to take effect..."
Saturday, May 12, 2018

El Santo de Xilitla A Story. Thinking about war -- the ease at which those in power send young people off to face the unnecessary evil they support and their rampant, insidious, self-indulgent hubris.
Wednesday, May 9, 2018 (2 comments)

The Iran Deal: It has Truly Begun A Story "It had truly begun and the end was years away. No one could have predicted the horror they had watched arrive, and once they understood -- it was too late, much too late..."
Friday, May 4, 2018 (20 comments)

Faith Is Not An Excuse Faith is not an excuse, it is a gift. The Religious Conservative Right, in these morally topsy turvy days of Trump, has exchanged a gift for an alibi.
Monday, April 23, 2018 (4 comments)

An American Love Story A love story about a mailman, Merle Haggard, Readers Digest and Vietnam.