Articles Listed By Date List By Popularity
Page 1 of 7 First Back Next 2 3 4 5 6 7 View All
Friday, October 13, 2017 (3 comments)

The Terrible Problem Any future peace treaty between the state of Israel and the State of Palestine will have to include a paragraph saying that Israel affirms in principle the Right of Return of the Palestinian refugees and their descendents. The six million Palestinian refugees constitute six million individual situations. There are many categories of refugees. No single solution can apply to all.
Saturday, October 7, 2017

Separation is Beautiful The Israeli Parliament, the Knesset, is busy with enacting a new law, called the Nation Law, which is intended to make clear that the Jewishness of the Jewish State takes precedence over democracy and human rights. Israel has no constitution, but until now it was assumed that Israel was equally "Jewish" and "democratic." The new law is about to abolish that notion.
Friday, September 29, 2017 (4 comments)

A Tale of Two Stories NOT a day of quiet in this country, a state without borders and without a constitution, where every story has two totally different sides, where nice and quiet people suddenly become raging martyrs. There will be no quiet until there is peace, with each of the two peoples living in their own state, a situation where real friendship has a chance of blooming.
Friday, September 22, 2017

Thank you, Smotrich A Zionist poet once wrote that we will not become a normal nation until we have Jewish criminals and Jewish whores. Thank God we now have plenty of both. And now, with Bezalel Smotrich, we also have at least one bona fide Jewish fascist
Saturday, September 16, 2017

Despair of Despair I respect BDS and all their activists who are sincerely striving to liberate the Palestinians and make peace between them and us. The effort being made now in the US to enact a law forbidding their activity looks to me both ridiculous and anti-democratic.
Sunday, September 10, 2017 (4 comments)

A Confession Today is the last day of the 93rd year of my life. Ridiculous. Am I moderately satisfied with my life until now? Yes. I am. If by a miracle I could be returned to, say, 14, and travel all this long way again, would I like that? No, I would not. Enough is enough. IN THESE 93 years, the world has changed completely.
Sunday, September 3, 2017 (1 comments)

Crusaders and Zionists Zionists talk endlessly about peace. No week passes without Binyamin Netanyahu releasing some touching declaration about his craving for peace. But it is absolutely clear that he does not dream of giving up one inch of land west of the Jordan. Just a few days ago he again publicly confirmed that he will not "uproot" one single Jewish settlement in the West Bank. Under international law each of these settlements is illegal.
Sunday, August 27, 2017 (2 comments)

Kaya, the royal Dog The latest episode concerns the by-law that orders dog owners to pick up the excrement of their animals in public places. Netanyahu's son, Ya'ir, was walking the royal dog, the now famous Kaya, without picking up her excrement in the street. When a lady stopped him and demanded that he follow the law, he made a lewd gesture -- which the lady duly photographed.
Sunday, August 20, 2017

The Egg of Columbus I tried to set up a group of young Jews, Muslims and Druze to propagate the setting up of a Palestinian state next to the new State of Israel. This initiative led nowhere. In 1954, when some Palestinians in the West Bank revolted against their Jordanian masters, I published a call for the Israeli government to support the creation of a Palestinian state. It was ignored.
Sunday, August 13, 2017 (1 comments)

"Anyone But Bibi" Binyamin Netanyahu is facing the greatest crisis in his long career. The police are about to conclude their investigations. The Attorney General is under huge pressure to issue official indictments. The large demonstrations near the Attorney General's home are growing from week to week. The end seems certain: State of Israel v. Binyamin Netanyahu will go to court.
Friday, August 4, 2017

Wistful Eyes From the moment a death sentence is passed, the entire world, not to mention the entire country, gets involved. From Timbuktu to Tokyo, from Paris to Pretoria, millions of people, who have no interest in the Israeli-Palestinian conflict, get aroused. The fate of the condemned man starts to dominate their lives.
Friday, July 28, 2017 (1 comments)

The March of Folly it is easy to believe that Binyamin Netanyahu sent a secret order to a security guard at the Israeli embassy in Amman to kill two Jordanians, so as to enable him (Netanyahu) to negotiate with the King of Jordan to release the guy in return for the removal of the metal detectors from the Temple Mount in Jerusalem. Pure genius.
Saturday, July 22, 2017 (1 comments)

Soros' Sorrows The "Reform" and "Conservative" Jewish institutions in the US do not care about the occupation, about the brutal repression of the Palestinians, about the daily killings. They support the Israeli government through thick and thin. But they care very much about the Wall and about conversions. Like Ivanka Trump, non-Jews often convert in order to marry Jews, so this is an important business.
Friday, July 14, 2017 (1 comments)

Abe, Izzy & Bibi The Bible makes the Arabs, too, rightful heirs of the Cave of Machpelah, side by side with the Jews and the Christians. I DO not believe that Binyamin Netanyahu ever read this verse. He knows only what every Israeli pupil knows. The strict Orthodox line.
Saturday, July 8, 2017 (1 comments)

Eyeless in Gaza The entire Palestinian people are in existential danger. The Israeli government tyrannizes all Palestinians, both in the West Bank and in the Gaza Strip. It keeps the Strip under a strangling blockade, on land, in the sea and in the air, and is setting up settlements all over the West Bank, to drive the population out.

Friday, June 30, 2017 (3 comments)

The Bizarre Case of Bashar Seymour Hersh, a world-renowned investigative reporter, the man who exposed the American massacres in Vietnam and the American torture chambers in Iraq. He investigated the incident in depth and found that there is absolutely no evidence and almost no possibility that Bashar used nerve gas in Khan Sheikhoun. I don't know who did it. Perhaps Bashar, after all. I only know that there is absolutely no evidence for that.
Tuesday, June 27, 2017 (3 comments)

The Four-Letter Word When each of the two peoples understands that the other side is not a bloodthirsty monster, but acts from natural motives, it will discover many positive points in the culture of the other side. Personal contacts will be established, perhaps even friendships.
Sunday, June 18, 2017 (2 comments)

The New Wave -- Unique As a character, Trump is indeed unique. It is extremely difficult to imagine any other Western country electing somebody like that as its supreme leader. But beyond his particular personality, is Trump unique? Trump is a Rightist. A very rightist Rightist. Between him and the right wall there is nothing, except, perhaps, his Vice. (Vice in both meanings of the word.)
Friday, June 9, 2017 (1 comments)

Whoso Confesseth and Forsaketh Back when the glory of our generals reached the skies, there were among them some who supported openly or secretly the idea of establishing a Palestinian state side by side with Israel.
Sunday, May 21, 2017 (2 comments)

Parliamentary Riffraff WHEN I first entered the Knesset, I was shocked by the low standard of its debates. Speeches were full of cliche's, platitudes and party slogans, the intellectual content was almost nil. That was 52 years ago. Today, looking back, that Knesset looks like an Olympus, compared to the present composition of that non-august body
Saturday, March 25, 2017 (1 comments)

The National Riddle Control of all the media is the dream of every democratic ruler. (Dictators don't dream about it, they have it.) Netanyahu already has absolute control over Israel's largest daily newspaper -- a paper distributed for free. This is a gift from one of his most ardent admirers -- the US Casino Mogul Sheldon Adelson.
Friday, March 17, 2017 (5 comments)

The Most Moral Army Armies are immoral by their very nature. Armies are there to make war, and war is basically immoral. One might wonder how war has survived all these millennia. Humanity has made enormous progress in all fields of endeavor, yet war has endured. It seems that it is too deeply entrenched in human nature and human society.
Saturday, March 11, 2017 (3 comments)

Perhaps the Messiah will Come Donald Trump, the comedian-in-chief of the US, some time ago gave his answer to the question about the solution of the Israeli-Palestinian conflict. Two-states, one-state, whatever the two sides agree on, he answered. He could just as well have answered: "Two-states, one-state, three-states, four-states, take your pick!" And, if you live in la-la-land, there is no limit to the number of states. Ten states is as good as one.
Friday, March 3, 2017 (4 comments)

The Cannons of Napoleon All intelligent Israelis realize by now that we are facing a fateful choice: either two states, or an apartheid state, or a single Arab-majority state. Most Israelis want none of these. Anyone who wants to lead Israel must come up with a Solution. So this is Herzog's Solution. It is designed solely for Jewish-Israeli eyes. Arabs need not apply.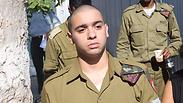 Saturday, February 25, 2017 (5 comments)

Israel -- The Great Rift For more than 40 years now, the army has not fought a real war against a real military. It has deteriorated into a colonial police force, the instrument of a system of oppression of another people. In the performance of this role, many acts of brutality are committed every day. We must get rid of the occupation, by all available means, the quicker the better. Every true friend of Israel around the world must help.
Saturday, February 18, 2017 (1 comments)

How did it Start? Every serious debate about the Israeli-Palestinian conflict raises the question: "When did it start?" Each side has its own date, proving that the other side started it.
Sunday, February 12, 2017 (5 comments)

That's How It Happened Though the territory allotted to the Jewish state was small, the Jewish population realized the immense importance of statehood. It was just three years after the end of the Holocaust. The entire Arab world opposed the resolution. As they saw it, why should the Arab population of Palestine pay the price for the Holocaust committed by Europeans?
Friday, February 3, 2017 (1 comments)

Respect the Green Line! Binyamin Netanyahu -- some now call him Trumpyahu -- is all for enlarging the settlements. This week, under pressure from our Supreme Court, he staged the removal of one tiny little settlement, Amona, with a lot of heartbreak and tears, but immediately promised to put up many thousands of new "housing units" in the occupied territories.
Saturday, January 28, 2017

President Kong THIS is the harvest of the first week in office: more packs of lies, or "alternative facts," by the day. What about the substantive issues? Abortion rights. Protection of the environment. Medical insurance. Taxes on the super-rich. All going down the Potomac. The main theme--almost the only theme--of President Donald Trump is I -- I -- I... with a lot of chest thumping. Look out for the movie -- King Kong II.

Friday, January 20, 2017 (1 comments)

Being There Trump will be the entertainer-president. The question is: do we really want the most powerful man in the world to be an entertainer? Or an overblown egomaniac? Or a totally self-absorbed narcissist? A man who knows nothing and believes that he can solve everything? This is a dangerous world. From today on, it will be a lot more dangerous.
Friday, January 13, 2017

Confessions of a Megalomaniac There is no one around who believes in anything but the Two-State Solution. Even Netanyahu pretends to believe in it, if only the Palestinians would become Jews or emigrate to Greenland. the Two-State Solution is neither good nor bad. It is the only solution there is.
Friday, January 6, 2017 (1 comments)

Yes, We Can More people in Israel and around the world have been saying that the "Two-State Solution" is dead. Finito. Kaput. The settlers have finally killed it. Peace is finished. There is nothing we can do about it. We can only sit in our comfortable armchair in front of the TV set, sigh deeply, sip our drink and say to ourselves: "The settlements are irreversible!"

Friday, December 30, 2016

Anti-Semitic Zionists The resolution has almost no practical meaning. It has no teeth. Netanyahu could use the old oriental adage: "The dogs bark and the caravan moves on." But Netanyahu's immediate reaction was very different. He acted like a wounded animal: running berserk, thrashing around, biting everyone in reach.
Saturday, December 24, 2016

Don't Send Him! David Friedman does not identify with all Israelis. He seems to think that most of us are blind, imbeciles, defeatists. or worse -- traitors. This would set a world record: most Israelis, it appears, are traitors. I would cry out to Donald Trump: "If you don't help us achieve peace, at least don't send us this sworn peace-wrecker."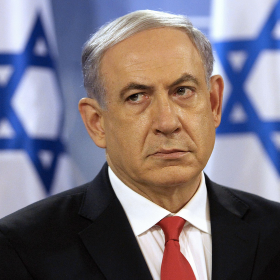 Friday, December 16, 2016 (1 comments)

Remember Naboth All this is now "government land," on which Israelis can settle freely according to Israeli law. No need to add that all this is totally illegal under international law, which categorically forbids the "occupying power" from moving its citizens into the occupied territory.
Saturday, December 10, 2016 (5 comments)

The Call of the Nation A DARK wave is submerging democracies all over the Western world. The far-far-right is making gains almost everywhere and threatens to get voted into power. Moderate Presidents and Prime Ministers resign or get kicked out. With the notable exception of Germany and Austria, which seem to have learned their lesson, fascism and populism are gaining ground all around.
Friday, December 2, 2016 (3 comments)

The Arabs Did It Binyamin Netanyahu appeared on screen. Clad in a fashionable battle-dress, surrounded by his minions, he declared that it was all the work of Arab terrorists. It was an "Intifada of Fire." All this was nonsense. The brave fire-fighters and policemen had already done their job. Netanyahu's intervention was superfluous, indeed harmful.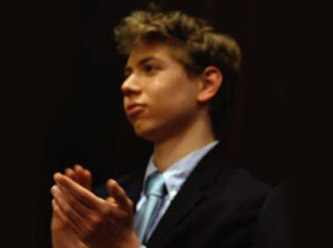 Saturday, November 26, 2016

The Call of the Mu'ezzin The problem could be solved by mutual discussion and understanding. In all Arab towns and villages, people want to hear the call to prayer, even if many of them do not get up to go to the mosque. In neighborhoods with a non-Muslim population, the loudspeakers could be silenced by agreement, or their volume lowered. But prior to submitting the bill, there were no consultations at all.
Friday, November 18, 2016 (1 comments)

The President Elect We are in for four years of uncertainty. Faced with a problem he knows nothing about, he will act according to his mood of the moment. He will take advice from nobody, and nobody will know in advance what will be his decision. Trump is no Hitler. He is no Mussolini. Nor even a Franco. He is a Trump. And that may be bad enough. May be. So do up your safety belt and hold on tight for the roller-coaster ride.
Sunday, November 13, 2016 (3 comments)

Oh My God -- Trump! WE DO not really know who Trump is, and what he will do during the next four years. We know only the Trump of the elections: a nasty person, a megalomaniac, a liar, an ignoramus. Some would add: a proto-fascist. Trumpism is the outcry of the great masses of Americans who are economically dislocated, spiritually disoriented, generally miserable, full of hate, distrust and despair.
Friday, November 4, 2016 (3 comments)

The Lesser of Two Evils The winner will be the PLE -- the Party of Lesser Evil. Or, in this case, the Candidate of Lesser Evil. People will not vote FOR somebody, but AGAINST somebody. Against the greater evil. This is a world-wide phenomenon. In almost all democratic countries, the Lesser Evil wins.
Friday, October 28, 2016

The Israeli Trumpess Here come Donald Trump who tries to rip apart the delicate ties that bind American society together. He incites men against women, whites against blacks and hispanics, the rich against the destitute. He sows mutual hatred everywhere. Perhaps the American people will get rid of this plague and send Trump back where he came from. Perhaps Trump will disappear like a bad dream, as did McCarthy and his spiritual forefathers.
Sunday, October 23, 2016 (1 comments)

The Funeral Ruckus As long as David Ben-Gurion was in power, assisted by Shimon Peres, our protests came to naught. Only when both were kicked out by their own party was the military government abolished. The Shin Bet (secret internal security service), by the way, advocated abolition -- arguing that it did more harm than good, that the service could do its job better without it.
Saturday, October 15, 2016 (2 comments)

The Kissinger Story Golda Meir promised Kissinger that any talks about peace must be held under American auspices. The Yom Kippur war cost many thousands of lives, Israeli, Egyptian and Syrian. Kissinger achieved his goal. The Soviets lost the Arab world to the United States. Until Vladimir Putin came along.
Friday, October 7, 2016

The Triumph of Sisyphus There was the paradox: the hundreds of eulogists, including the dozens who came from abroad, spoke in order to praise the Man of Peace, but the entire event was a propaganda triumph for the Netanyahu government, the government of occupation. All of them ignored the real elephant standing in the middle of the room: the occupation.
Friday, September 30, 2016

Abu-Mazen's Balance Sheet The separate Gaza Strip is an Israeli invention. In the Oslo agreement, Israel undertook to open four "safe passages" between the West Bank and the Gaza Strip. Under the influence of the army, Rabin violated this obligation right from the beginning. As a result, the West Bank was totally cut off from the Strip -- and the present situation is a direct result of that.
Friday, September 23, 2016

The Saga of Sisyphus After Rabin's death, Peres became temporary Prime Minister. If he had called immediate elections, he would have won by a landslide. But Peres did not want to ride on the dead man's coattails. He waited for a few months, during which he conducted an ill-advised war in Lebanon. In the end he lost the elections to Binyamin Netanyahu.
Saturday, September 17, 2016 (2 comments)

It Can Happen Here... This land -- call it Palestine or Eretz Israel -- is very small. Living in it in two mutually antagonistic states would be a nightmare. Therefore, some kind of free association, call it confederation or federation, is a sheer necessity. Setting it up and keeping it up needs a spirit of reconciliation. I believe that it can happen here.

Friday, September 9, 2016 (8 comments)

Merkel and Netanyahu: Compare and Contrast Angela Merkel is still in power, and she seems determined to follow her stars and her policy. I envy her people. I do not believe that anyone in the world envies Israel for Binyamin Netanyahu. If I could imagine a politician who is the exact opposite of Angela Merkel, it would be Binyamin Netanyahu. Merkel is a moral heroine, Netanyahu is a moral coward.
Saturday, September 3, 2016 (2 comments)

Israeli Civil War? The division between "left" and "right" in Israel almost solely concerns peace and the occupation. If one wants an end of the occupation and peace with the Palestinians, one is a "leftist." If one wants the annexation of the occupied territories and the enlargement of the settlements, one is a "rightist."
Friday, August 19, 2016

Olympic Jews? With the creation of the State of Israel, there seemed to be a natural solution: There was the Jewish Diaspora and there was the State of Israel. Jews in Israel became Israelis and were proud of it. When asked abroad what they are, they would naturally answer "I am an Israeli," never "I am a Jew." I strongly suspect that a young Israeli emigrant in Berlin today would still give the same answer.

Saturday, August 13, 2016 (2 comments)

The Future belongs to the Optimists The two-state solution is not ideal, but real. It means that each of the two peoples can live in a state it calls its own, under its own flag, with its own elections, parliament and government, police and education system, its own Olympic team.

Friday, August 5, 2016

The Shot Heard All Over the Country The crew of an Israeli ambulance was treating the wounded soldier, ignoring the seriously wounded Arab who was lying on the ground. Several Israeli soldiers were standing around, also ignoring the Palestinian. About 10 minutes later Sergeant Elor Azaria, a medic, appeared on the scene, approached the wounded Palestinian and shot him point-blank in the head, killing him.
Thursday, July 28, 2016 (6 comments)

The Orange Man Both candidates claim to be unwavering supporters of "Israel." But what does that mean? Do they support all sections of Israeli society? Certainly not. They support one certain part of Israel: the ultra-right-wing government of Binyamin Netanyahu, which is supported by the American Jewish billionaires who contribute to their coffers.
Friday, July 22, 2016

The Great Rift Almost no one paid attention to the huge change in the demographic composition of the Jewish people caused by the Holocaust. Before, Oriental Jews were a small minority among the Jews. After, they were a larger part by far. This was bound to change their consciousness. THE TRAGEDY of present-day Israel is not that there are so many divisions, but that they all converge in one large rift.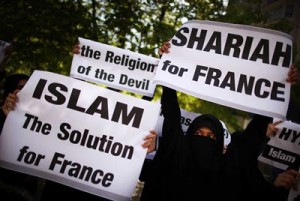 Saturday, July 16, 2016

Welcome! Bienvenue! What is happening now is the continuation of that Algerian conflict on French soil. The hatred that once ruled the streets of Algiers and Oran is being fought out in the streets of Paris and Marseilles. Tragic? Indeed. Sad? Certainly. Anti-Semitism -- not at all. It has nothing to do with this old European scourge.

Friday, July 8, 2016 (6 comments)

Hatred Unlimited In the Semitic world, the European idea of separation between state and church never really took root. In both Islam and Judaism, religion and State are inseparable. In Israel, power is now wielded by a government dominated by the extreme ideology of the religious right-wing, while the "secular" left-wing has long been in full retreat.
Friday, July 1, 2016 (8 comments)

What the Hell...! The question is if this world order will be democratic, or not. It is up to humanity to ensure it is. The same is true for the European Union now. Those who dislike its set-up must fight for change -- for its true democratization, for effective social welfare and human rights. That's what the British voters should have voted for. Instead of which they voted for "Stop the world, we want to get off!"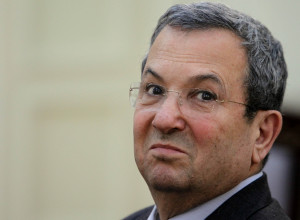 Saturday, June 25, 2016

The Second Coming? Former Chief of Staff, former Prime Minister Ehud Barak in a new format. Aggressive. Outspoken. Damning Binyamin Netanyahu in no uncertain terms. Repeating almost word for word my warning that Netanyahu has lost his senses. Saying that Netanyahu "has gone off the rails," and that there are now "signs of fascism" in Israel.

Friday, June 17, 2016

Petty Corruption I consider Binyamin Netanyahu as the grave-digger of our state, the man who sets the course towards catastrophe, the man who obstructs any chance for peace. Just this week Netanyahu proudly told his party colleagues that he will "never" agree to conduct negotiations based on the Arab 2002 peace initiative.