Articles Listed By Date List By Popularity
Page 1 of 6 First Back Next 2 3 4 5 6 View All
Wednesday, February 28, 2018 (2 comments)

U.S. Politicos Embrace Israel's Big Lie, "Oy Vey" The American voting public approved lying as an established form of governing, when it elevated an established liar as President in 2016. When we elected someone who made lying the Order of the Day, it went from being a dark shadow over American politics to a total eclipse.
Wednesday, February 14, 2018 (1 comments)

Friedman Visits and Vouches for Israel When New York Times' columnist Thomas Friedman travels to the Middle East, he brings with him a deep devotion to the state of Israel, and a longing for what he thinks ought to be.
Wednesday, January 31, 2018

Trump's SOTU Reality Show Exposes His Dark Side Standing at the podium in the House chamber, giving his State of The Union speech, the President was in his element. He was the star of his reality show. Members of Congress and the nation, watched him perform. Half the Congress cheered on cue. They rose to their feet in their enthusiasm. The other half remained respectfully sullen and subdued with only the occasional moan.
Series: Activism (180 Articles, 309252 views), Judy White (14 Articles, 28255 views), Prison (32 Articles, 55738 views) (View All Series)
Saturday, January 13, 2018

Trump's Racism "is a tragedy in a man and a disaster in a president." There is nothing subtle about President Trump. In his narcissistic existence, he occupies a personal bubble where men dominate women and people of color are shoved aside into other bubbles of white-imposed inferiority. Inside our president's bubble nothing matters but Donald J. Trump.
Monday, January 1, 2018 (6 comments)

The Slap That Should Be "Heard Round the World" The IDF continues with its "protection" of Jewish settlements which are anything but "harmless." The settlements are an established movement through which Israel plans to totally control Palestine.
Friday, December 22, 2017 (7 comments)

That UN Vote: "How are the mighty fallen" Prior to the vote which rejected the U.S. President's "gift" of Jerusalem to Israel, the U.S. Representative to the UN, Nikki Haley, warned nations that votes against the U.S. would be remembered. She added, "We will take names," sounding more like a Mafia Don than a diplomat...
Sunday, December 10, 2017 (1 comments)

The President Who Stole Christmas I can tell you this... we will celebrate Christmas this year, because Christmas is obviously more than the trees and lights and music... but it won't be a merry one. President Trump stole our Christmas in Palestine right along with our capital, our history and our rights.
Thursday, December 7, 2017

Trump Speech "Irresponsible and Reckless" The Congress and the President are co-conspirators in the gift of Jerusalem to Israel. The blame is theirs to share. The response to the gift in the region and in the world will be far reaching. The American public is not with them. Elections in 2018 and 2020 are near at hand.
Wednesday, November 29, 2017

US Bill Would Target Israeli Military Child Abuse The bill currently has 15 co-sponsors. Its introduction comes "several weeks after a report was released by Israeli rights groups, with the support of the European Union, which revealed 'broad, systemic abuse by Israeli authorities,' against Palestinian teenagers detained in occupied East Jerusalem."
Tuesday, November 14, 2017 (1 comments)

Remembering Paul Findley and Yasser Arafat Any hint that Yasser Arafat was an admired leader of an oppressed people, was a danger to Israeli's false narrative. For Findley to treat Arafat with respect, and do so as a member of the U.S. Congress, was anathema to Israel.
Sunday, October 29, 2017

Lord Balfour's Letter Was 1917's "Fake News" The Zionist-Balfour letter was a lie. It was "fake" because it was was written to satisfy the desires of empire-builders and the Zionists while pretending to guarantee the Arabs equal treatment. The truth was that Britain officialdom cared little for the Arabs in Palestine. They actually viewed them as a "problem."
Tuesday, October 10, 2017

One Final Perilous Journey For Gertrude Bell When Queen of the Desert had its limited run earlier this year, it finally surfaced. There was still money to be made so the film now has DVD exposure. On October 3, Netflix and sites like Amazon, began renting or selling copies.
Monday, October 2, 2017 (1 comments)

October Arrives As We Celebrate Earth and Sky The celebration of the space race between the United States and the Soviet Union is the first of two anniversaries in October, 2017. The second will arrive October 31, preceded by other events, all pointing to the day 500 years ago when Martin Luther posted 95 thesis on the city hall door in the small German town of Wittenberg.
Friday, September 22, 2017 (1 comments)

Two Speeches at Fulton, 71 Years Apart In his speech at Westminster College, Senator Sanders, an Independent from Vermont, drew "a direct link between the United States' foreign policy and his own longstanding message of economic equality." He stressed that "the planet will not be secure or peaceful when so few have so much and so many have so little."
Saturday, September 9, 2017

Israel Lobbies Shaping Illinois Governor's Race As Robert Mueller and congressional committees dig into Russia's role in the 2016 election, the Biss and Ramirez-Rosa progressive candidacy was smashed by Israel's intervention in Illinois politics. What's the difference between Russian and Israeli intervention? One nation has a U.S. base in the form of lobbies. The other does not have a base, unless it is proven that the Trump campaign served as a Russian lobby-agent.
Thursday, August 31, 2017

MLK Jr. Wrote From Jail: "Injustice anywhere is a threat to justice everywhere" The story of General Pershing and Pig's Blood, is not only false; it also reveals Trump's ability to continually lie to evoke applause and cheers for himself. The Pershing false story is also an ugly demonstration of Trump's repeated use of Islamophobia as a political tool. It is a statement of injustice. Polling indicates the base which provides the applause and cheers he craves, has dropped into the lower 30 percent.
Friday, August 18, 2017 (4 comments)

Phoenix Mayor to Trump: Cancel Your Rally The decision Trump makes about Phoenix awaits. Trump could create another violent clash in Phoenix next Tuesday or he could escape a devastating political silver bullet. Will Trump hold his rally or cancel it? Will other stupefied members of Congress wake up and see the light? We will soon know.
Friday, August 4, 2017 (6 comments)

Slavery Did Not Die; It Still Peddles Its Evil the general population still feels the effect of slavery as we desert "the least of these," and deny the reality that all people are equal. Whatever name we give to our transcendent power, we must consider the possibility that this power is groaning in agony as nations continue to choose and then embrace politics powered by a satanic "invented moral authority."
Sunday, July 30, 2017 (1 comments)

Jimmy Carter Warned of Trumpism in 1979 Here is just the latest reason to be thankful for our 39th President. President Carter delivered a speech from his White House Oval Office, July 15, 1979, which John Farmer, Jr. describes as "a prophetic 1979 warning of Trumpism."
Friday, July 21, 2017

Two Palestinian Schoolmates Seek Unity in Cairo If Hamas, Dahlan and Egypt can devise a way to turn the lights on again in Gaza, that Cairo meeting may be the start of a new and improved, though no-less confusing, and perilous, journey for an occupied population. If PA President Abbas has a better idea than his own political advantage, to turn the lights back on in Gaza, this would be a good time to make that idea known.
Thursday, July 13, 2017

The Long Fight Against TV and Movie "Bad Arabs" It is an ominous sign when President Trump uses the term "barbaric" to describe "others" in countries whose populations are predominantly Arab and Muslim. The President's speech in Warsaw, Poland, which he delivered the day before the recent G-20 in Hamburg, Germany, revived the racist call for a Clash of Civilizations.
Thursday, June 29, 2017 (1 comments)

Who to Believe, Your Lying Eyes or the Truth? There is no doubt that health care inside Gaza has greatly suffered as part of the decade-long Israeli siege, with Israel limiting medical equipment allowed in and restricting travel for doctors seeking further medical training and specialization. The situation in Gaza is dire.
Thursday, June 22, 2017 (1 comments)

Wolves in the Gaza Chicken House A check of international media confirms that it is buying the Israeli nonsense. The Israelis are media-savy. They know internal political conflict is sexier than babies dying. Responsibility for a territory under occupation always lies with the occupier. It would be foolish to let Netanyahu get away with blaming Abbas for those Gaza deaths.
Thursday, June 15, 2017

"This Meddlesome Priest" Troubles Trump If Mueller decides to pursue an obstruction of justice case against Trump, testimony from Comey and other officials, the Post writes, "could become central pieces of evidence." As the Mueller investigation continues, Comey is expected to return to the national spotlight. Who is this man with his calm demeanor and towering 6 foot 8 inch frame?

Friday, June 9, 2017

Land of Opportunity for Testing Weapons Fifty years after the June 5-10, 1967, Six Day War, Israel's occupation of the Palestinian people offers a business opportunity for some, and massive oppression for others. We will begin with the business opportunity, as it is seen from the perspective of New York Governor Andrew Cuomo. We will get to"
Friday, June 2, 2017 (1 comments)

"For I was in prison and you visited me not'" The full text of Matthew 25:42-43, condemns the sins of those who neither see, hear, nor care about those who suffer. . . . For I was hungry, and ye gave me no meat: I was thirsty, and ye gave me no drink: I was a stranger, and ye took me not in: naked, and ye clothed me not: sick, and in prison, and ye visited
Wednesday, May 17, 2017

On Nakba 69, Israel Kills a Palestinian Fisherman Muhammad was shot in the chest when he and his brother Umran Majid Bakr, were in their small fishing boat in the waters of the Gaza Sea.
Friday, May 12, 2017 (2 comments)

"O for a Muse of fire, that would ascend. . . !" .ly/2pBZzwFIn this Prologue (above) to Shakespeare's Henry V, The Chorus speaks: O for a Muse of fire, that would ascend The brightest heaven of invention, A kingdom for a stage, princes to act And monarchs to behold the swelling scene! Has there been a moment in recent history like the "swelling scene" which struck with such force May 9? The headlines shouted, "Trump Fires FBI Director".
Wednesday, May 3, 2017 (1 comments)

Trump Deletes Arafat From Accord Signing It is a well-known fact of history that to the victor belongs the spoils. And one of those spoils is the ability to reshape history. Donald Trump has won the presidency. He is now busy reshaping history. On Wednesday, President Trump met with Palestinian President Mahmoud Abbas at the White House. The usual "we"
Sunday, April 23, 2017

An Irish Writer and a US Scholar Walk Into a Bar The Irish writer is Eimear McBride. The scholar is a fellow named Chas Freeman. They did not actually walk into a bar together. Most likely they have never met. But they are soul-mates. Chas and Eimear have each recently offered readers a deeper look into the evils of Israel's occupation. The old "walk"
Tuesday, April 11, 2017

Trump at The Movies: "Put an Amen to It" our angry new president has ordered his navy to fire 60 Tomahawk missiles at an airbase in Syria.
Thursday, April 6, 2017 (2 comments)

This Israeli Memoir Will Shake Up Jewish Liberals Larry Derfner's memoir, No Country for Jewish Liberals, is must reading for anyone even slightly interested in the "issue" of Palestine and Israel. Read it before he arrives at a location near you. The author is expected to arrive in the U.S. soon to begin a book tour arranged by his American"

Friday, March 31, 2017 (2 comments)

A "New Sheriff in Town" Is Kicking Up Her Heels Nikki Haley needs to understand UN history and the valuable role played by Americans like Richard Falk, before she bashes that world body. She also needs to recognize that her job as UN ambassador is to serve the best interests of her nation and its values, not the interests and illegal apartheid values of a foreign state.
Thursday, March 23, 2017

Israel's Apartheid Elephant Is Still in the Room The American people are discovering the hard way, what it means for its president to live in a self-enclosed understanding of reality. President Trump is a man who clings to what he thinks is true in spite of overwhelming evidence that it is not true. Like the current leaders of Israel, he surrounds himself with loyalists who support him in his views of reality.
Friday, March 17, 2017

The Political History Behind Trump's Curtain With Trump's election in November, Heritage has become a key power broker in Washington. It has an administration willing to further its agenda. At the Conservative Political Action Conference in late February, 2017, Trump adviser Steve Bannon said that the administration's priority was the "deconstruction of the administrative state."
Friday, March 10, 2017 (1 comments)

Bibi Blocks BDS Backers At Israel's Borders Trump and Netanyahu are now partners in crime through the linkage of their respective nationalisms. Israel continues, unabated, an illegal and brutal occupation which produces its isolation. Trump's white nationalism, which was a big factor in his 2016 presidential election, links him to Netanyahu through their nationalisms soaked in religious exceptionalism.
Wednesday, March 1, 2017 (1 comments)

The NFL Star Who Refused to Shine For Israel Seattle Seahawks defensive end, Michael Bennett, at great personal risk to his career, has taken a stand for Palestinian justice. Bennett needs others to stand with him. He needs American politicians, police chiefs, NFL players, preachers, journalists, and anyone else offered a one-sided journey to "the Holy Land," to follow his lead. Spread the word, Michael Bennett's got your back.
Thursday, February 23, 2017 (2 comments)

Trump Delivers "A Deportation Force on Steroids" What we are receiving from the result of the disastrous 2016 election, is the huge package of hate Trump promised in his campaign, and now implements as president. Trump deports undocumented immigrants because he now has the job his White Nationalist supporters helped him win.

Friday, February 17, 2017

Trump to Bibi and Abbas: "I'm With You Fellers" Stumbles in the cabinet approval process demonstrated a lack of experience and planning by the Trump administration. That same weakness was made even more apparent when Trump's National Security adviser, General Michael Flynn, resigned before the Wednesday Trump-Netanyahu meeting.
Thursday, February 9, 2017 (2 comments)

"The fault, dear Brutus, is not in our stars" Betsy DeVos, an anti-public school, billionaire fund-raiser, from Michigan, who has never attended a public school nor sent her children to a public school, became Secretary of Education by an unprecedented single vote (for a cabinet member) cast by Vice President Mike Pence. These cabinet confirmation votes lead to a stark reality. This nation is sharply divided along rigid ideological lines.
Friday, February 3, 2017

White House Islamophobia Dictates Trump Policy The bad policy-making and confusion bordering on chaos comes from a White House now led by purveyors of Islamophobia. This is Day 14 of the Trump presidency. We have 1,446 days left until the next inauguration, January 20, 2021. In those 1,446 days, do not despair. Instead, cling to, and work from, the reminder often quoted by Martin Luther King, Jr.: "The arc of the moral universe is long, but it bends towards justice."
Thursday, January 26, 2017 (1 comments)

Obama Gives PA $221 Million in Final Hours U.S. Neo-Conservatives, who would ordinarily have been major players in the Trump foreign policy circle, are currently being ignored by Trump. These warriors were faithful soldiers for George W. Bush's Middle East team, many started with his ill-fated invasion of Iraq. If Trump wants to follow Israel's wishes, as Bush consistently did, why not call on the Neo-Cons?
Monday, January 16, 2017 (1 comments)

Trump's Attack on Congressman John Lewis Trump has demonstrated no ability to curb his self-absorbed Twitter impulses. His family and staff have shown no indication they will remove his tweets from his daily schedule. If Donald Trump really wants to lead this nation, he could spend his Twitter time in a more important task, reading about its history.
Friday, January 13, 2017 (17 comments)

Using Fake News To Demean Trump Is Wrong This is no time for lazy, partisan, biased thinking. Intense dislike of Trump is not an excuse to merely sanction the actions by our intelligence agencies because we do not like Trump. Donald Trump will soon be our president. He deserves a fair judgment on what he does once he is in office.
Monday, January 9, 2017 (1 comments)

Trump: Stay Strong Israel; 1/20 Coming Fast Trump may wake up one day and poke his finger in the eyes of the Congressional poo-bahs who love or fear Israel and its deep-pocket supporters. How would he do it? He doesn't even know yet. He only know that he is now The Man. The Trump Twitter game, Dr. Watson, is very much on.
Tuesday, January 3, 2017

Reich's Counsel To Trump: Grow Up Based on Trump's compulsive adolescent tweeting and his crony-inspired cabinet choices, Robert Reich's counsel is badly needed. Unfortunately, everything we have heard or seen from president-elect Trump assures us the counsel will be rejected.
Thursday, December 29, 2016

Kerry: Settlements Put Two States "in Jeopardy" The Kerry speech was overdue by about eight years. During Obama's two terms, Israel has marched in full view of a grumbling world, across Palestine like so many panzer divisions, imprisoning a population and stealing land for itself.

Wednesday, December 21, 2016 (16 comments)

Danger Ahead: First Unfettered Twitter President What exactly did the Founding Fathers send down the chimney this 2016 Christmas season? We have been gifted our first unfettered Twitter President. He will say what he wants to say, full speed ahead. His actions will be curtailed by our procedures and laws, but his words will go forth from the world's most important political office, unfettered.
Thursday, December 15, 2016 (2 comments)

Which Trump Will We See After January 20? Where will Trump take this nation? The sad and frightening fact is that Trump has given no sign that he has the slightest understanding of what lies ahead. We are left with his twitter outbursts and his staff and cabinet choices to read like so many tea leaves. Donald J. Trump may be a danger to the entire planet, or he may settle down and find a way to respect the complex reality of his next four years, and act accordingly.
Friday, December 9, 2016 (2 comments)

Focusing on Trump With "A Withering Gaze" Our national withering gaze should fix carefully on the decisions the president-elect is making. Does his leadership team, thus far assembled, possess the knowledge and personal skills sufficient to support a president with no prior experience in political leadership?
Wednesday, November 30, 2016

Carter To Obama: Recognize Palestine Now Jimmy Carter strongly believes President Obama needs to act to give Palestinians the security Carter has sought for them since he was President. Carter is addressing this issue in his message to Obama: Act now; time is short. President Obama has seven weeks remaining. The clock is running.
Wednesday, November 23, 2016 (4 comments)

"A tragedy in a man, a disaster in a president" Barring an impeachment, Donald Trump will be our president for the next four years. The media will cover him in detail. It is time for media and the public to take what our President-elect says, very seriously. Once he assumes the power the voters have given him, both the media and the public must respond wisely and forcefully.

Thursday, November 17, 2016 (5 comments)

Trump Transition Begins With Bannon Bannon will be the door-keeper for the President. How he thinks and what he feels, will shape the White House agenda. Trump's first transition decision is a signal for what we should expect from a Trump White House. The selection of "alt-right" champion Stephen Bannon as senior counselor, is just the beginning. The time for election mourning is over. The time for monitoring and resisting destructive appointments, must begin.
Thursday, November 10, 2016 (1 comments)

That Which We Feared Has Come Upon Us Donald Trump is not the leader I would have chosen to break up that moribund political/financial combine. But Trump it is, Mr. and Mrs. America, the man the majority of you chose to be our 45th President with his finger on the nuclear trigger.
Thursday, November 3, 2016

Trump's Racism and Misogyny Exploited Voters To make any sense of the presidential election which concludes Tuesday, we must acknowledge that Donald J. Trump seized upon the fears and anger of voters and exploited them like the television con-man he is. Trump voters, not Trump himself, have understandable fears and angers. Trump preys upon those emotions by promising to be their savior.
Tuesday, October 25, 2016 (10 comments)

Sanders Set to Push Clinton Leftward Sanders said he and other senators "have started plotting legislation that would achieve many of the proposals that fueled his insurgent run for president, including a $15 federal minimum wage, tuition-free public college, an end to 'mass incarceration' and aggressive steps to fight climate change."
Friday, October 21, 2016 (2 comments)

The Atlantic's 3rd Endorsement in 156 Years Trump has already signaled that he will not accept the election results. It appears almost certain now that he is laying plans for what would be a cult he will build around himself. His son is already talking about developing an independent Trump television network. Hillary Clinton's victory will not be a mandate; it will be a rejection of Trumpism
Wednesday, October 12, 2016 (4 comments)

Reflections on Lincoln, Clinton and Trump If Hillary is elected, she will have many opportunities to choose between the surface military option or following the deeper diplomatic option in both foreign and domestic battles. She will see this even more clearly once she is in the White House. It is reassuring that she understands the two-level decision-making of master politician Abraham Lincoln.
Thursday, October 6, 2016

I Have Seen The Future And It Belongs To Israel Obama had not given Netanyahu all he demanded in that $38 billion decade-long deal, angering the Israeli leader. As Obama must have expected, Bibi's retribution was swift. Obama met with Netanyahu at Peres' funeral. Did Bibi assume it was inappropriate to discuss government business in a time of mourning? Don't count on it.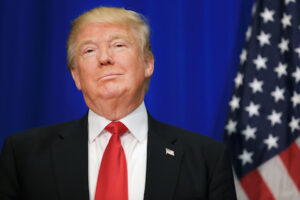 Wednesday, September 28, 2016 (1 comments)

Would A Surgeon Trust Trump With A Knife? Who is responsible for this state of affairs? One prime suspect: A mainline media which wallows in the mud of profits from higher ratings and readership. Case in point: The mainline media pretended a "balance" in coverage which led to a downplaying of Trump's repeated fabrications, distortions and displays of ignorance. Trump had one major stumble over international agreements.