Articles Listed By Date List By Popularity
Page 1 of 14 First Back Next 2 3 4 5 6 7 8 9 10 View All
Monday, December 24, 2018 (2 comments)

Trump's gift to Syria: Peace on Earth, good will toward men Finally Trump is doing something he promised on the campaign trail: "Russia wants to get rid of ISIS. We want to get rid of ISIS. Maybe let Russia do it. Let them get rid of ISIS. What the hell do we care?" The 'deep state' was listening in 2016, and prepared their cold-war arsenal, Russiagate ...
Monday, October 29, 2018 (1 comments)

Review: McKinney, 'How the US Creates "Sh*thole" Countries' Bravo to Cynthia McKinney, former US Congresswoman and Green Party nominee for president, for taking this offhand remark by Trump and running with it. The Forward is by Senator Mike Gravel, an unsung hero of American democracy,
Sunday, September 30, 2018 (3 comments)

Banker hegemony: Pax Lemmus So are the banksters all right after all? Nope. All there is to show after 400 years is a kind of Pax Hamstera, or better, Pax Lemmus. The horrors of the 19th-20th centuries, now going off the horror chart in the 21st century. We run faster and faster, inventing and marketing ever new gadgets...
Tuesday, September 11, 2018

9/11 consequences - intervention trap The new, brash, young (31) de facto Saudi leader Muhammad Bin Salman tours the world, insisting in meetings with western leaders that they must work closely with the Saudis to fight terrorism, even predicting publicly that more terror attacks will happen if Saudi Arabia is not treated with respect and given the leading role in fighting terrorism.
Friday, September 7, 2018 (4 comments)

Back to the future: From Jackson to 'the Donald' Who in US presidential history even comes close to Trump? While corporations run America for all intents and purposes, it has been unusual for a hardcore businessman to take the helm. And one who bragged of making and losing and making a fortune? Andrew Jackson (1767-1845, president 1829-1837) cries out as Trump's prototype.
Thursday, August 2, 2018

Trump's Grand Strategy from Quebec to Singapore How to explain the welter of contradictions in US politics these days? *Trump's enthusiasm for peace with Russia vs his acceptance of Cold War II with Russia, launched even as Trump declared victory in 2016. *Trump's virtually declaration of war against the mouse, Canada, next door, with his cutting insult to Justin Trudeau as weak and dishonest, as he left the summit early and refused to endorse its free trade plea...
Thursday, July 19, 2018 (1 comments)

ISIS, Hamas and Zionism: Enemies or allies? Just as the US washed its hands of al-qaeda when they stopped following the US script, when Hamas showed itself as an effective resistance movement and a competent governing party, Israel switched to persecuting it, tacitly defending the Palestinian Authority. Things were catching up to Israel. It had its wayward Hamas and now a terrifying, if not particularly competent, more extremist Islamist group on its doorstep.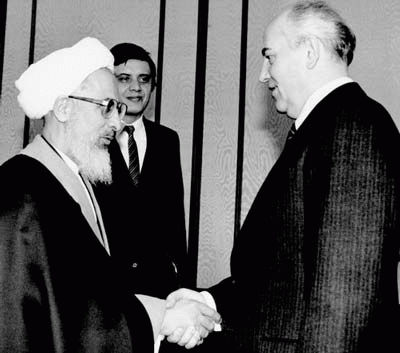 Sunday, June 17, 2018

Kayhan interview: Shia arc or Zionist arc? Iran threatens no country nor does it try to direct political activity of others. The same specious claims were used against the earlier bete-noire of imperialism, the Soviet Union, which, in contrast to the US, did not engage in coups and election interference in dozens of countries since the end of WWII. Such claims are a mere distraction from the aggressive agenda of imperialism to control the world.
Wednesday, June 13, 2018 (1 comments)

Review: Red Hangover: Legacies of 20th century Communism Ghodsee uses her travels, studies, lectures to audiences east and west to test the waters of eastern Europe today. This fresh approach to documenting history through the eyes of both participants and sympathetic observers is more like reading a page-turner spy novel, full of often misunderstood heroes and villains, crafty confidence tricksters and lots and lots of victims. Who needs fiction? You enter the theatre of life,
Wednesday, May 16, 2018 (2 comments)

Review Aftershock: A Journey into Eastern Europe's Broken Dreams Feffer is one of the new breed of journalist-historians, postmodern in his goal of seeing history through the eyes of those living it. His inspiration is surely the Belarusian Svetlana Alexievich, awarded the 2015 Nobel Prize in Literature "for her polyphonic writings, a monument to suffering and courage in our time". Her equally epic Second-hand Time follows Russians and other (ex)soviets from the 1980s to the 2010s.
Wednesday, May 9, 2018

Fighting imperialism from Damascus to Tehran Now Israel faces increasing world condemnation for its crimes against Palestinians in their peaceful Great March of Return, a revived Assad in Syria, a strong Hezbollah, fresh from its election victory in Lebanon, and a battle-ready Iran.
Tuesday, April 17, 2018 (1 comments)

Critiquing PCness: Jordan Peterson's 12 Rules for Life We need a shared belief system as a code for mutually predictable relations, expectations, desires allowing for cooperation, peaceful competition. We need a clear value system because both perception and action require a goal. For this to work, we need to take responsibility to strive for goals consistent with reality. Hey, this is Islam or Christianity!
Tuesday, April 10, 2018

2018 marks three Afghan anniversaries 1978, 1988 and 1998 were fateful turning points which resounded around the world. All centred around Afghanistan. Hollywood, always a useful barometer, was in sync in a curious way.
Saturday, March 10, 2018 (2 comments)

History lesson: From Dunkirk to Berlin In the 1930s the perceived threat was the "specter of communism" haunting Europe. Today the perceived threat is the "specter of Islam," now reduced to Iran, as the only anti-imperialist Muslim state. Terrorism then was seen to be communism, though the Soviet Union was peaceful.
Sunday, January 21, 2018 (3 comments)

America 2018: postmodern 'Germany 1933' Imagine waking up to the shock, the excitement of the new Germany in 1933, when Hitler became chancellor. An earthshaking moment, promising a new Germany, for Germans. Overnight, the new flag is raised everywhere, children don uniforms, fascist supporters face off against the communists and social democrats. When Trump sailed to victory in November 2017, there was a similar sense of a new US...
Thursday, January 11, 2018

My Yakoubian Cairo I stumbled into Cairo after Tashkent, where I had stumbled across Islam, courtesy of dictator Islam Karimov, who -- despite his name -- persecuted brave Muslims mercilessly ...
Thursday, November 9, 2017 (2 comments)

Canada: Metis Civilization or Canada Syndrome? Justice Thomas Berger wrote in 1966: "They began by taking the Indians' land without any surrender and without their consent. Then they herded the Indian people onto reserves. This was nothing more nor less than Apartheid, and that is what it still is today."
Thursday, November 2, 2017

Israel as a Russian-Soviet invention Rabkin delves deep into the Russian Yiddish roots of Israel and brings together many startling facts that suggest there was a much better option for Palestine and the Jews, one that was scuttled by secular Jewish fanatics inspired by their experiences before and after the Russian revolution.
Sunday, July 30, 2017 (2 comments)

Russia in Ukraine: enemy or friend? Kiev should be careful in its game of trying to starve the rebels into submission. Russians as a people have never backed down when faced with a hostile enemy.
Sunday, July 23, 2017 (1 comments)

NATO - Balkan paper tiger Part II NATO is really irrelevant, despite its shiny headquarters in Brussels and its 29 members (and still counting). It is the EU that holds the promise of western materialism and freedom to live and work abroad, and that will continue to shape the Balkans, replacing its rich history and culture with a Euro stamp.