Articles Listed By Date List By Popularity
Page 1 of 2 First Back Next 2 View All
Thursday, November 16, 2017 (2 comments)

Losing The Last Vestiges Of Our Moral Fabric Humanity is not a concept that we should merely aspire to, it should be the reality to which we must live up and never waver. Historic experiences must be instructive. If history does not teach us where we have erred and what moral lesson we can draw out of it, then we cannot escape the conclusion that our so-called civilization is nothing but the attire we wear, as we are still irredeemably immoral inside.
Wednesday, November 8, 2017 (7 comments)

Time To Kick Turkey Out Of NATO It is time to consider kicking Turkey out of NATO, regardless of how difficult and complicated this far-reaching measure may be. Turkey has long since forsaken Western values while becoming an increasingly zealous Islamic state. Indeed, contrary to Erdogan's manipulative narrative about Turkey's presumed democracy, the country under his watch is governed by an authoritarian regime.
Friday, November 3, 2017 (1 comments)

Self-Determination Is An Inalienable Right Nearly every new state that was created after the second World War was not established voluntarily by the colonial powers under which they had been governed. They all had to struggle for decades, often resorting to violence and war to finally realize their political independence.
Thursday, October 26, 2017 (2 comments)

Child Poverty In America Is Indefensible Millions of poor children live in families that have little or no means to improve their lot, which has a significant impact on their growth and character. Here is where the billions of dollars should be invested, which could make a real difference in the lives of our precious children instead of being wasted on useless projects such as the Wall.
Thursday, October 19, 2017 (1 comments)

Congress: Don't Tamper With The Iran Deal, Build On It Although the deal was limited to Iran's pursuit of a weaponized nuclear program, it offers opportunities to build on it in the search for solutions to the regional conflicts, especially Iran's continuing transgressions. Trump's reckless decision will take away any incentive that could entice Iran to be a positive regional player.
Thursday, October 12, 2017 (1 comments)

Will The Palestinians Ever Play Their Cards Right? If Hamas wants to reconcile with the PA, it must work with Egypt to resolve the weapons problem, without which there will be neither a unity agreement with the PA nor a solution to the conflict with Israel. In this connection, the PA must also deploy its security forces into Gaza to take charge of the crossings into Israel to ease Israeli concerns and restrictions.
Thursday, October 5, 2017 (3 comments)

Annulling The Iran Deal: A Dangerous Strategic Mistake US' allies France, Germany, and Britain -- along with Russia and China, who are signatories to the deal -- are sternly objecting to the nullification of the deal and will not support imposition of new sanctions. Abandoning the deal will leave the US completely isolated, undermine global security, and strain its relationship with allies, which are already under mounting stress because of Trump's unseemly and erratic behavior.
Thursday, September 28, 2017 (2 comments)

The Demise Of Turkey's Democracy: An Open Letter To President Erdogan To Erdogan: You believe you have the right to impose your moral code on every home and control the personal space of every Turkish citizen, as if it were all ordained by a higher authority and you are simply the humble messenger. You maintain a veneer of democracy, but in fact you stifle opposition political parties, making it extraordinarily difficult for them to challenge you.
Thursday, September 14, 2017

Is America Still A Beacon Of Light To Other Nations? We do not need President Trump to tell us that he can make America great again. America is already great. The problem is that we are squandering our greatness by pursuing foreign and domestic policies that debase our moral authority and the values that made America great in the first place.
Thursday, September 7, 2017 (4 comments)

The US Has To Accept North Korea As A Nuclear Power It is time for the US to accept the reality that North Korea is a nuclear power. Short of a massive military attack on its nuclear facilities, which is unthinkable, no diplomatic efforts or incentives will compel Pyongyang to give up its nuclear arsenal, as the history of the conflict has demonstrated.
Wednesday, August 30, 2017 (1 comments)

An Open Letter To President Trump you shamefully proposed a budget that would cut over the next decade more than $800 billion from Medicaid, $192 billion from nutritional assistance (including Meals on Wheels), and $272 billion from welfare programs, not to speak of your reprehensible proposal to cut more than $72 billion from the disability benefit upon which millions of Americans rely--yet you demand billions to build a useless wall along the Mexican border.
Wednesday, August 23, 2017

Trump's "New" Strategy In Afghanistan Is Doomed To Fail One might think that after 16 years, the US should have learned that the Taliban will not be defeated. The only solution rests on a negotiated agreement with the Taliban while inviting the Afghan tribes to do the heavy lifting, as they are the only party who can effectively work with the Taliban to reach an enduring agreement.
Wednesday, August 9, 2017

The Kurds' Treatment In Turkey Is Indefensible No one in today's Turkey can voice any dissent against Erdogan and do so with impunity. But no one is deserving of more piercing criticism than Erdogan for inflicting so much pain and agony on millions of innocent Turkish citizens, while assuming dictatorial powers and dismantling the foundation of Turkey's democracy.
Thursday, August 3, 2017 (1 comments)

Ending Iraq's Humanitarian Crisis It is only when the Sunnis establish their own entity and build the infrastructure of an independent state will they feel empowered and confident to work closely with the Kurds and the Shiites as equals, which will pave the way for a functioning confederation between them at a later date.
Wednesday, July 26, 2017 (4 comments)

Gaza -- A Disaster In The Making The socio-economic conditions in Gaza are so horrendous that if nothing is done immediately, the whole area is bound to explode in the face of Hamas, Israel, and the international community. When that happens, you can count on Israel's and Hamas' leaders to blame the other for allowing the situation to deteriorate to this perilous point.
Thursday, July 20, 2017 (2 comments)

Afghanistan: A Morally Corrupting War What is our goal now in Afghanistan, and what is our exit strategy? For the past 16 years, no Defense Secretary provided a clear answer, and now we are asked to gamble again with the lives of our soldiers, with no hope of ever winning this debilitating war, which has now become a war of choice.
Wednesday, July 12, 2017 (2 comments)

Yemen's Calamity Is Of Damning Proportions Seven million people face starvation, and 19 out of 28 million of Yemen's population are in desperate need of humanitarian aid. Both the Saudis and the Houthis are restricting food and medicine supplies from reaching starving children; many of them are cholera-ridden, on the verge of joining the thousands who have already died from starvation and disease.
Wednesday, July 5, 2017

The Kurds Under Erdogan's Tyrannical Governance Erdogan and the PKK are equally guilty, and must pause and think where all this killing and destruction will lead to, when at the end of the day they will still have to coexist and face one another. The PKK must not play into the hands of dictators like Erdogan by killing innocent civilians; if viewed as a terrorist group, they will not receive any support from influential civic organizations and the Turkish population.
Monday, June 26, 2017 (2 comments)

The Israeli-Palestinian conflict and the role of President Macron The Israeli-Palestinian conflict has been characterized, and for good reasons, as the most intractable and irreconcilable conflict since the Second World War. The changing geopolitical winds in the Middle East have created a new opportunity to resume peace negotiations. The newly elected French President, Emmanuel Macron, has a golden opportunity to take up the initiative on the basis left by his predecessor.
Monday, June 12, 2017 (1 comments)

The Unfinished Six Day War: An open letter to Prime Minister Netanyahu Mr. Netanyahu, what kind of legacy do you want to leave behind? To reap the real fruits of the Six Day War is to make peace. Nothing short of peace will make the Six Day War a triumph, because the war is continuing. You, more than any other human living in Israel, will be responsible and accountable to the next generation who will be asking, why? Why must we live in a prison of our own creation?
Friday, April 28, 2017

Israeli And Palestinian Women Must Raise The Banner Of Revolt Historically, women have played a critical role in solving major violent conflicts that have lasted for years, if not decades. Although Israeli and Palestinian women have protested in the past against the occupation, it was on a small scale and their voices were drowned by the intense resistance of the powerful settlement movement.
Wednesday, March 15, 2017 (2 comments)

Can Israel Fight A War On Three Fronts? A Nightmarish Scenario Netanyahu has only paid lip service to the idea of a Palestinian state, but if Israel's very existence is on the line because of the Iranian threat as he persistently asserts, he has the capacity and public support to pursue that objective. He has a propitious opportunity to forge peace and usher in a more promising and secure future that Jews in and outside Israel are yearning for.

Sunday, March 12, 2017 (3 comments)

Erdogan: The Sultan Of An Illusionary Ottoman Empire Sadly, Erdogan abandoned much of the impressive democratic reforms he championed, and embarked upon a systematic Islamization of the country while dismantling the pillars of democracy. He amassed unprecedented powers and transformed Turkey from a democratic to an autocratic country, ensuring that he has the last word on all matters of state.
Wednesday, March 1, 2017

Erdogan Exploits Islam For Personal And Political Gain Whereas Erdogan insists that Islam offers a purer way of life and creates social cohesiveness that brings prosperity and happiness, he is in fact raising social tension in Turkey by his relentless promulgation of his own brand of Islam to buttress his political agenda.
Tuesday, February 21, 2017

Trump And Netanyahu: Embracing Illusions, Ignoring Reality Netanyahu has found in Trump a co-conspirator. Both have a proven record of double talking, misleading, and often outright lying. Both are blinded by their hunger for power and are ready and willing to say anything to please their shortsighted constituencies. Neither has the vision or the courage to rise above the fray, and nothing they have uttered jointly meets the hardcore reality they choose to ignore.
Tuesday, February 14, 2017 (4 comments)

There Will Be No Palestinian State Under Netanyahu's Watch Netanyahu is not and has never been a proponent of creating a Palestinian state. Hence, President Trump will be wise not to engage him during his visit to the White House in a futile discussion searching for an agreement based on a two-state solution. This outcome cannot and will not happen as long as Netanyahu is in power.
Thursday, February 9, 2017 (1 comments)

Relocating The American Embassy To Jerusalem Should President Trump fulfill his campaign promise to relocate the American embassy from Tel Aviv to Jerusalem, it would have major regional and international repercussions. The Trump administration is currently reevaluating the implications of such a move and no final decision has been made.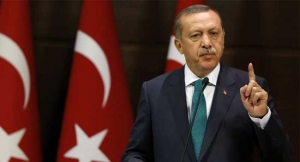 Friday, February 3, 2017

Erdogan: A Classic Case Of How Power Corrupts To consolidate his reign, Erdogan intimidated his political opponents, emasculated the military, silenced the press, and enfeebled the judiciary; most recently, he pressed the parliament to amend the constitution to grant him essentially absolute powers.
Thursday, January 26, 2017 (4 comments)

Erdogan's Lust For Power Is Destroying Turkey's Democracy Erdogan decided a few years ago to go on a rampage to systematically reverse the huge social, political, and judiciary progress he himself successfully championed. Had he guarded these reforms and protected human rights, he would have realized his dream of rising to the stature of Turkey's revered founder Mustafa Kemal Ataturk.
Thursday, January 19, 2017 (1 comments)

The Shortcomings Of The International Conference For Peace As long as the Israeli and the Palestinian publics are led by leaders who do not promote the peace process along these lines and have different political agendas not necessarily consistent with a two-state solution, the public will remain in the dark and to a great extent become complacent.

Wednesday, January 11, 2017

Trump: "Close The Open Hand Out Of Love" For Netanyahu, Trump as president is simply heaven-sent. He believes that even though he won't succeed in convincing Trump to shred the Iran deal because of the international repercussions which Trump cannot dismiss, the Trump administration will leave him to his own devices to expand the settlements and gradually render the prospect of a Palestinian state unfeasible by creating irreversible facts on the ground.
Friday, January 6, 2017

Ensuring The Success Of The French Initiative Both the UN resolution and Kerry's speech failed to recognize that the conditions on the ground have dramatically shifted not only because of the settlements, but also because of the psychological dimensions that impact and impede progress on every conflicting issue.

Thursday, December 15, 2016

The Persecution Of Christians In The Middle East Strategies for addressing religious persecution of minorities in the Middle East do not constitute a silver bullet that will bring a halt to discrimination and abuse. It is a tragedy for the world when any group of persons -- whether they be Christians, Muslims, Yazidis, or Druze -- are denied their human dignity and the basic human freedom to believe and worship as they please.
Tuesday, November 29, 2016 (1 comments)

The Israeli-Palestinian Conflict: To Where? Perhaps the most important obstacle to a peace agreement is the deep psychological impediments from historical, religious, ideological, and national identity perspectives that exist between Israelis and Palestinians. For all intents and purposes, the gap between the two societies is now deeper than ever before.
Tuesday, November 22, 2016 (1 comments)

Part Two: Questions And Answers About Some Of The Raging Events In The Middle East It is time for the West to understand that to help the poor Arab states realize their potential and at the same time substantially reduce radicalization, we must introduce the concept of participatory sustainable development projects on a large scale to help millions to make a decent and dignified living.
Thursday, November 17, 2016 (1 comments)

Questions And Answers About Some Of The Raging Events In The Middle East Whether you speak of Russia, China, or any other country, they are still nowhere near the United States in terms of influence and an ability to project itself. We have troops in a few dozen countries today; we have by far the largest concentration of military power in the Middle East than any other country in the world.
Thursday, November 10, 2016

Trump's Daunting Foreign Challenges Notwithstanding the post-election trauma that many Americans are experiencing and the time the Trump administration will need to sort out a host of domestic and foreign policy issues, the US faces numerous foreign crises and it does not have the luxury of time to pause in dealing with them.

Thursday, November 3, 2016

Lieberman: Demonstrate Your Credibility Given Lieberman's past record and public statements against the Palestinians, they have good reason to be extremely suspicious of whatever he says or does. The onus now falls on Lieberman to demonstrate that he is sincere about his offer.

Friday, October 7, 2016 (18 comments)

What Happened To America? Perhaps the most catastrophic result of Syria's war is that two or three generations of Syrians have now been lost. No words can describe the atrocities and savagery raging in Syria, and yet they are met with indifference and ineptitude by the international community. I wonder what happened to America -- can we afford to remain silent, and if we do not rise to stop this madness, who will?
Friday, September 30, 2016

Statesmanship versus Demagoguery Peres leaves a legacy, however controversial, as a statesman who deservedly earned his Nobel Peace Prize by forging the Oslo Accords in 1993, which also led to the Israeli-Jordanian peace agreement two years later that Israel considers the bedrock of its security on its western front.
Thursday, September 22, 2016 (1 comments)

Turkey And The PKK: Mutual Violence Is Not The Answer After 30 years of bloodletting, none of the prerequisites to end the conflict are present. Neither side has reached a point of exhaustion, both expect to improve their position over time, and no catastrophic event has occurred to change the dynamic of the conflict, leaving both sides fighting a protracted war that neither can win.
Thursday, September 15, 2016 (1 comments)

"Hell Is Truth Seen Too Late" The United States and the European Union should make a supreme effort to reinvigorate the Arab Peace Initiative (API) and pressure both Israel and Hamas to embrace it. The Arab Peace Initiative remains the only practical framework for peace, as it contains common denominators between Israel and the Palestinians (including Hamas) that will facilitate successful peace negotiations.

Thursday, September 8, 2016 (1 comments)

The Settlements: Self-Entrapment Of Existential Proportions Netanyahu publicly and repeatedly states that the Jews have an inalienable historic right to the entire "land of Israel," especially the West Bank. As such, Israel is not an occupying power and has the inherent right to establish settlements on any part of its historic land.
Wednesday, August 31, 2016 (6 comments)

A Moral Outrage That Enraged No One Perhaps the most catastrophic element of Syria's war is that two or even three generations of Syrians are now lost, leaving behind the deepest historical scars. Every free nation will have to face it in shame and disgrace, as they have failed miserably to rise and stop the greatest evil that has ravaged a country and save whatever is left of their moral credence.
Monday, August 22, 2016 (1 comments)

Incentives And Peace [Part 2] no incentives, however extensive and compelling, will succeed unless preceded by a period of reconciliation between Israel and the Palestinians. In fact, if Netanyahu or Abbas refuse to engage in a process of reconciliation, this would strongly suggest that they are not interested in reaching a peace agreement, let alone making the major concessions necessary to achieve peace.
Tuesday, August 16, 2016

Incentives And Peace [Part 1] No incentives, however extensive and compelling, will succeed unless preceded by a period of reconciliation between Israel and the Palestinians. In fact, if Netanyahu or Abbas refuse to engage in a process of reconciliation, this would strongly suggest that they are not interested in reaching a peace agreement, let alone making the major concessions necessary to achieve peace.
Tuesday, August 9, 2016

Susiya: Injustice On Display Next week, Israel's Defense Minister Avigdor Lieberman will decide on whether to demolish 40% of the Palestinian village Susiya in Area C of the West Bank. Should he decide to undertake this inhuman act, it would only demonstrate his and Prime Minister Netanyahu's cruelty and terrifying shortsightedness as to the implications of such an action.
Wednesday, August 3, 2016 (2 comments)

The Afghanistan Quagmire: Time For An Exit Strategy After 15 years of fighting, hundreds of billions of dollars spent, and tens of thousands killed on both sides, Afghanistan is not better off today. The upcoming American administration must commit itself to ending Afghanistan's quagmire, because short of a negotiated agreement, there will be no victory against the Taliban any more than America's disguised defeat in Vietnam.
Wednesday, July 27, 2016 (1 comments)

Defeating ISIS And Ending Sunni-Shiite War In Iraq Having lost their dominance of Iraq to the Shiites in 2003 after 81 years of continuous rule, the Sunnis still refuse to accept what they consider to be a historic travesty. This was further aggravated by eight years of the Shiite government led by Nouri al-Maliki, who abused his power and marginalized, mistreated, and victimized the Sunni community.

Thursday, July 21, 2016

Turkey's Elected Dictator Perhaps the time has come for the EU and the US to reassess their relations with Turkey and stop enabling Erdogan to exercise free reign, when in fact his behavior has a direct and indirect impact on Western interests, both domestically and in the Middle East.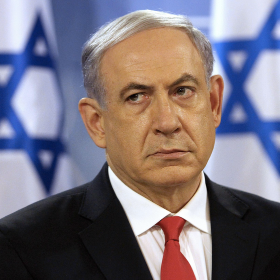 Thursday, July 14, 2016

A Movement To End The Israeli-Palestinian Conflict For the Netanyahu government, the occupation of the West Bank is only a problem to be managed rather than the most consequential conflict that could obliterate Israel's Jewish character and its democratic institutions, while shattering the dream of the vast majority of Jews to live in peace and security in a state they have been dreaming of for centuries.
Thursday, July 7, 2016 (2 comments)

Moving Beyond The Quartet The Israeli-Palestinian conflict has reached a point of saturation which is bound to explode. Any voice that raises the attention of the international community to prevent a catastrophe in the making is a welcome one. It is time to act, and in that sense the Quartet has made its contribution. It must now be translated into a workable framework.
Thursday, June 16, 2016 (2 comments)

Is Trump A New Kind Of Fascist? Trump's campaign has been a sustained attempt to obliterate the distinction between politics and mass entertainment; to stupefy the masses of uneducated lower-income whites who are transfixed by his apparent wealth and celebrity, his unabashed greed and contempt for anything that cannot be marketed and sold. Trump is the symptom of a general disease -- fascism.
Wednesday, June 8, 2016 (1 comments)

Bernie Sanders And The French Initiative By raising the need for the US to play an even-handed role to find a solution to the Israeli-Palestinian conflict, Sanders has introduced a new critically important paradigm that the next administration must adopt, and in conjunction with the French initiative, they can create a much better prospect of ending the debilitating and explosive seven decades-old conflict.
Thursday, May 19, 2016

Deradicalization In Refugee Camps And Beyond Host countries must judiciously reflect on the trauma that nearly every refugee experiences as a result of being abruptly and often forcibly removed from their homes, leaving behind much of their possessions, family, and friends, let alone the torturous emotional ordeal of not knowing what is in store for them.
Thursday, May 12, 2016

How Turkey Became A De Facto Dictatorship Although the United States and the EU have grown weary of Erdogan's absurd conduct, they feel compelled to deal with him, however distasteful that might be. Leave it, of course, to Erdogan to drain every ounce of blood from Western powers to serve his personal agenda.

Tuesday, May 3, 2016

The Israeli-Palestinian Conflict: Breaking The Deadlock With this favorable climate, the current diplomatic efforts and some mutual confidence-building, we have the will to solve once and for all the Israeli-Palestinian conflict and the EU has the capacity to assume the leadership role. This is our roadmap to reach peace.
Thursday, April 21, 2016 (2 comments)

The Global Crisis Of Leadership Undeniably, we are witnessing a dearth of leadership reflecting our state of affairs and conditions nearly everywhere. The complacent are resigned to the status quo, the indifferent do not care, the delusional keep fantasizing, the politicians are busy manipulating, and the power hungry lie and cheat to cling to their positions.
Friday, April 15, 2016 (2 comments)

Saudi Arabia -- A Kingdom In Retreat The government must heed the public outcry without necessarily compromising the religious principles that guide the county. Being a devout Muslim is one thing, but using religion arbitrarily and as a tool to subjugate the people will no longer be tolerated.
Thursday, April 7, 2016

The Palestinian Leadership...To Where? The Palestinian leadership chose to battle Israel on every front, depriving their people of the prospect of living in peace and denying the inescapable reality that Israel is here to stay. Both Israelis and Palestinians alike must accept that their destinies are and will remain intertwined and it takes leaders with courage, vision, and determination to guide them to their shared destiny.