Articles Listed By Date
List By Popularity
Page 10 of 10 First Last Back Next View All
SHARE

Monday, August 31, 2015
A Time For Some Summer Levity: A Conversation Between Netanyahu And Abbas
Bibi and Abu Mazen happen to come to East Jerusalem and stumble into each other at the Colony Hotel. They approached to say hello and felt that a brief private meeting would do no harm. A few minutes later, they adjourned to a secure room in the hotel.
(2 comments) SHARE

Wednesday, August 26, 2015
Israelis And Palestinians Cannot Make Peace On Their Own
Prime Minister Netanyahu or any other staunch right-wing ideologue may talk about a two-state solution to appease the international community and the political center in Israel, but they have no intention of entering into serious direct peace talks with the Palestinians that could potentially lead to a two-state solution.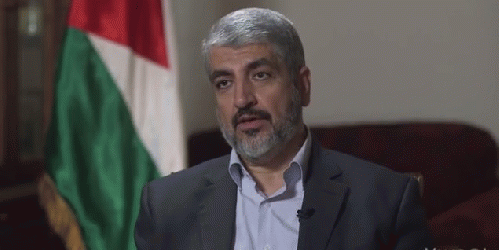 (1 comments) SHARE

Friday, August 21, 2015
Israeli-Hamas Truce: An Opportunity In Disguise
The prospective Israeli-Hamas truce presents a momentous opportunity, albeit in disguise, for all parties concerned to turn a new page in the Israeli-Palestinian conflict and change its geopolitical and security dynamics, which succeeding Israeli and Palestinian governments could build on.
(2 comments) SHARE

Wednesday, August 12, 2015
The Syrian Catastrophe And The World's Deafening Silence
To demonstrate their good intentions, Russia and Iran ought to warn Assad that he must immediately cease and desist from dropping barrel bombs. If he refuses, the US should be prepared to strike Syrian military installations to stop Assad from raining barrel bombs, with or without the consent of Iran and Russia.
(1 comments) SHARE

Wednesday, July 22, 2015
The Good, The Bad And The Ugly About The Iran Deal
Although President Obama views the Iran deal as his signature foreign policy achievement, he will not see it come to fruition while still in office. He will leave behind this unfinished business to his successor, and his legacy will hang in the balance for years to come before historians render their final judgment.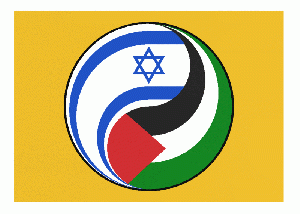 SHARE

Wednesday, July 15, 2015
Overcoming The Israeli-Palestinian Psychosocial Barrier
Anyone who is familiar with the daily lives of Israelis and Palestinians will tell you that stereotyping, mutual lack of trust, and animosity are most common. The Palestinians view the Israelis as cruel, uncaring, and bent on denying them a state of their own. The Israelis see the Palestinians as terrorists determined to wipe Israel off the map.
(1 comments) SHARE

Sunday, June 28, 2015
Erdogan's Fall From Grace
Erdogan's backsliding on all fronts has finally caught up with him. His successes during his first two terms seem to have blinded him. As a result, his ambition to change the constitution to grant him near-absolute power as president was overwhelmingly rejected by the electorate.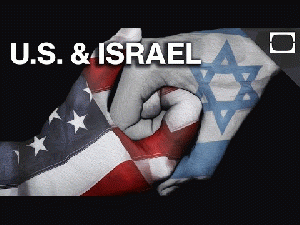 (4 comments) SHARE

Thursday, June 18, 2015
The US Must Stop Enabling Israel
Only when the US changes its policy and is prepared to exert, in the main, political pressure on Israel, will the US be able to save Israel from its destructive path. This in no way exempts the Palestinians from fulfilling their own responsibility in negotiating in earnest and making the required concessions, however painful, with the objective of reaching an agreement.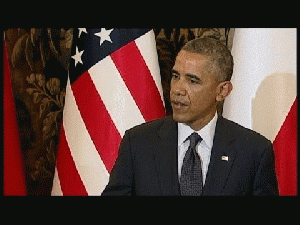 (2 comments) SHARE

Wednesday, June 10, 2015
The Necessity Of Iraqi Sunni Independence
The fact that the coalition of more than a dozen countries, led by the US, to battle ISIS from the air and ground has thus far failed is due to a lack of a comprehensive strategy to defeat ISIS, as well as the absence of the Iraqi Sunnis' commitment to fight it, which occupies much of their three provinces.
(1 comments) SHARE

Friday, June 5, 2015
It's Time For A New Strategy
The current young generation of Israelis and Palestinians need to see each other from a different lens and accept the fact that their coexistence is irrevocable, and therefore must choose to either live in constant ruinous hostilities, or in peace and prosperity. The regional turmoil must not forestall the Israeli-Palestinian peace process.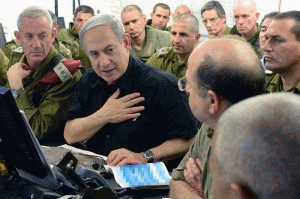 (1 comments) SHARE

Thursday, May 7, 2015
The Danger of Resurgent Anti-Semitism
Anti-Semitism ranks as one of the vilest of bigotries, especially considering the West's disgraceful history of persecuting and killing Jews. Any resurgence deserves full-throated condemnation. But the current danger is that Israel's mistreatment of the Palestinians is fueling an ugly comeback, warns Alon Ben-Meir.
SHARE

Friday, January 30, 2015
Netanyahu Betrays What's Best For Israel
By what logic does Netanyahu have the chutzpah to second-guess the US and act in a reckless and appalling manner, which can only damage Israel's sacred ties with the US to score some political points at home, especially at election time? Notwithstanding the accolades Netanyahu may receive from the floor of Congress, he has betrayed what is best for Israel.