Articles Listed By Date List By Popularity
Page 1 of 8 First Back Next 2 3 4 5 6 7 8 View All
Thursday, June 14, 2018 (2 comments)

Bay Area Muslim Leader Has Her Award Rescinded by Interfaith Group After Pro-Israel Activists Objected Zahra Billoo, executive director of the San Francisco chapter of the Council on American-Islamic Relations, or CAIR, has had an award rescinded by an interfaith group after pro-Israel activists vehemently objected to the award due to her criticisms of the Israeli government and various pro-Israel groups.
Tuesday, May 22, 2018 (17 comments)

FBI Informant Who Monitored Trump Campaign, Stefan Halper, Oversaw CIA Spying Operation in 1980 Presidential Election Over the past several weeks, House Republicans have been claiming that the FBI during the 2016 election used an operative to spy on the Trump campaign, and they triggered outrage within the FBI by trying to learn his identity.
Thursday, May 17, 2018 (1 comments)

Ecuador's Ex-President Rafael Correa Denounces Treatment of Julian Assange as "Torture" Assange has been confined to the embassy for almost six years, when Ecuador granted him asylum in August 2012. The grant of asylum was made on the grounds that Assange's extradition to Sweden for a sexual assault investigation would likely result in being sent to the U.S. for prosecution, where he could face the death penalty.
Friday, April 27, 2018

MSNBC's Joy Reid Claims Her Website Was Hacked, Bigoted Anti-LGBT Content Added, a Bizarre Story Liberal Outlets Ignore MSNBC WEEKEND HOST Joy-Ann Reid apologized last December for a series of homophobic blog posts she wrote from 2007 to 2009. In her apology, Reid insisted that she has some gay friends ("The LGBT community includes people whom I deeply love") and that her writings were "insensitive, tone deaf and dumb."
Wednesday, February 21, 2018 (29 comments)

Consensus Emerges: Russia Committed an "Act of War" Like Pearl Harbor and 9/11. Should the U.S. Response Be Similar? Since last week's indictments alleging that 13 Russian nationals and entities created fake social media accounts and sponsored political events to sow political discord in the U.S., something of a consensus has arisen in the political and media class (with some notable exceptions) that these actions not only constitute an "act of war" against the U.S., but one so grave that it is tantamount to Pearl Harbor and 9/11.
Wednesday, February 14, 2018 (1 comments)

Dutch Official Admits Lying About Meeting With Putin: Is Fake News Used by Russia or About Russia? Human nature craves a belief in an existential foreign threat because it confers a sense of purpose and cause, strengthens tribal unity and identity, permits scapegoating, shifts blame for maladies from internal to external causes, and (like religion) offers a simplifying theory for understanding a complex world.
Thursday, February 1, 2018 (7 comments)

In a Major Free Speech Victory, a Federal Court Strikes Down a Law that Punishes Supporters of Israel Boycott The Kansas federal court ruling that people cannot be punished by the U.S. government or state governments due to disapproval of their political activism and viewpoints -- even if the goal is to protect the Israeli government and its decadeslong illegal occupation from criticism and activism.
Friday, January 19, 2018 (6 comments)

Republicans Have Four Easy Ways to #ReleaseTheMemo--and Evidence. Not Doing So Will Prove Them to Be Shameless Frauds Social media last night and today have been flooded with inflammatory and quite dramatic claims now being made by congressional Republicans about a four-page memo alleging abuses of Foreign Intelligence Surveillance Act spying processes during the 2016 election.
Monday, January 15, 2018

Democrats Who Denounce Donald Trump as Lawless, Treasonous Authoritarian Voted to Give Him Vast Warrantless Spying Power That leading House Democrats (their minority leader and top Intelligence Committee member) united with Trump to support this bill and oppose reform amendments, was sufficient to cause enough Democrats to side with Trump and ensure passage of the bill. The Trump-favored bill ended up passing by a vote of 256-164.
Wednesday, January 10, 2018 (4 comments)

First France, Now Brazil Unveils Plan to Empower the Government to Censor the Internet in Name of Stopping "Fake News" Among the most confounding aspects of the Twitter announcement is that it is very difficult to identify any existing law that actually authorizes the federal police to exercise the powers they just announced they intend to wield, particularly over the internet. At least as of now, they are claiming for themselves one of the most extremist powers imaginable.
Saturday, December 30, 2017 (18 comments)

Facebook Says it is Deleting Accounts at the Direction of the U.S. and Israeli Governments What makes this censorship particularly consequential is that "96 percent of Palestinians said their primary use of Facebook was for following news." That means that Israeli officials have virtually unfettered control over a key communications forum of Palestinians.

Saturday, December 9, 2017 (3 comments)

The U.S. Media Yesterday Suffered its Most Humiliating Debacle in Ages: Now Refuses All Transparency Over What Happened It's hard to quantify exactly how many people were deceived -- filled with false news and propaganda -- by the CNN story. But thanks to Democratic-loyal journalists and operatives who decree every Trump/Russia claim to be true without seeing any evidence, it's certainly safe to say that many hundreds of thousands of people, almost certainly millions, were exposed to these false claims.
Sunday, November 5, 2017 (2 comments)

Four Viral Claims Spread by Journalists on Twitter in the Last Week Alone That are False One of the primary ways that democracy is degraded by platforms such as Facebook and Twitter is, for obvious reasons, typically ignored in such discussions: the way they are used by American journalists to endorse factually false claims that quickly spread and become viral, entrenched into narratives, and thus can never be adequately corrected.
Wednesday, September 27, 2017 (1 comments)

Brazil's Latest Outbreak of Drug Gang Violence Highlights the Real Culprit: the War on Drugs Portugal has definitively won the argument on how ineffective, irrational, and counterproductive drug prohibition is. Portugal's clear success with decriminalization, compared to the tragic failures of countries, such as the U.S. (and Brazil), which continue to treat addiction as a criminal and moral problem rather than a health problem.
Thursday, September 14, 2017 (7 comments)

The Clinton Book Tour Is Largely Ignoring the Vital Role of Endless War in the 2016 Election Result Calls for Clinton to be quiet and disappear are misguided for all sorts of reasons, including the fact that she is a very smart, informed, and articulate politician, which means her interviews -- especially when she's liberated from programmed campaign mode -- are illuminating about how she, and her fellow establishment Democrats who have driven the party into a ditch, really.

Friday, September 1, 2017 (2 comments)

In Europe, Hate Speech Laws are Often Used to Suppress and Punish Left-Wing Viewpoints In 2006, after a series of attacks carried out by Muslims, Republican Newt Gingrich called for "a serious debate about the First Amendment" so that "those who would fight outside the rules of law, those who would use weapons of mass destruction, and those who would target civilians are, in fact, subject to a totally different set of rules."
Sunday, August 13, 2017 (5 comments)

The Misguided Attacks on ACLU for Defending Neo-Nazis' Free Speech Rights in Charlottesville Each time horrific political violence is perpetrated that is deemed to be terrorism, a search is immediately conducted for culprits to blame other than those who actually perpetrated the violence or endorsed the group responsible for it. It's usually only a matter of hours before the attack is exploited to declare one's own political views vindicated, and to depict political adversaries as responsible for, if not complicit.
Sunday, August 6, 2017 (1 comments)

What's Worse: Trump's Campaign Agenda or Empowering Generals and CIA Operatives to Subvert it? It was foolish to assume that the campaign vows of any politician, let alone an adept con man like Trump, would be a reliable barometer for what he would do once in office. And, as expected, he has betrayed many of these promises within months of being inaugurated, while the very Wall Street interests he railed against have found a very welcoming embrace in the Oval Office.
Tuesday, July 18, 2017 (13 comments)

With New D.C. Policy Group, Dems Continue to Rehabilitate and Unify With Bush-Era Neocons ONE OF THE most under-discussed yet consequential changes in the American political landscape is the reunion between the Democratic Party and the country's most extreme and discredited neocons. While the rise of Donald Trump, whom neocons loathe, has accelerated this realignment, it began long before the ascension of Trump and is driven by far more common beliefs than contempt for the current president.
Friday, July 7, 2017 (5 comments)

Rachel Maddow's Exclusive "Scoop" About A Fake NSA Document Raises Several Key Questions Maddow said her report should serve as a "heads up" to other news organizations that someone is attempting to destroy the credibility of those who report on Trump's connections to Russia by purposely giving them false information. She suggested, without stating, that this may have been what caused CNN and other outlets recently to publish reports about Trump and/or Russia that ended up being retracted.
Wednesday, July 5, 2017

CNN Warns It May Expose an Anonymous Critic if He Ever Again Publishes Bad Content There is something untoward about the fact that CNN -- the subject of the original video -- was the news outlet that uncovered his identity. That fact creates the appearance of vengeance: If you, even as a random and anonymous internet user, post content critical of CNN, then it will use its vast corporate resources to investigate you, uncover your identity, and threaten to expose you if you ever do so again.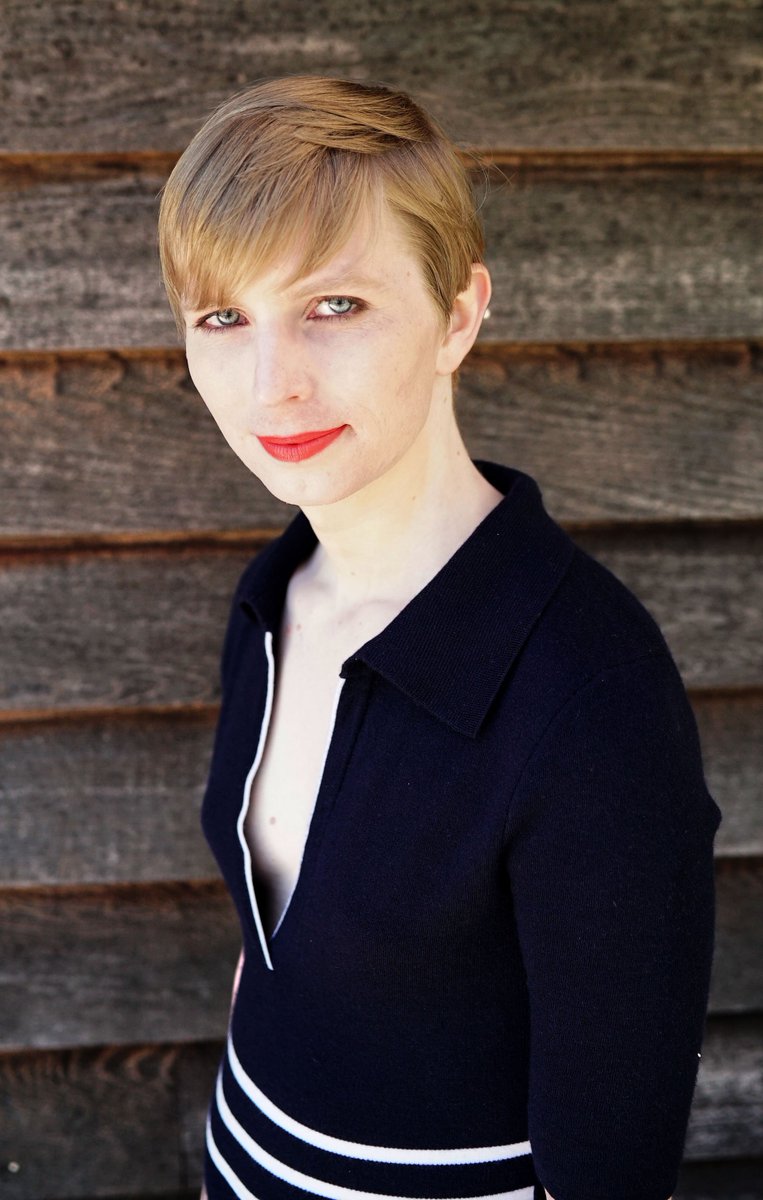 Friday, May 19, 2017 (4 comments)

Chelsea Manning Is a Free Woman: Her Heroism Has Expanded Beyond Her Initial Whistleblowing EVER SINCE Chelsea Manning was revealed as the whistleblower responsible for one of the most important journalistic archives in history, her heroism has been manifest. She was the classic leaker of conscience, someone who went at the age of 20 to fight in the Iraq War believing it was noble, only to discover the dark reality not only of that war but of the U.S. government's actions in the world generally
Thursday, March 30, 2017 (2 comments)

Why Has Trust in Media Collapsed? Look at Actions of WSJ, Yahoo, Business Insider and Slate. Contrary to the fable these outlets dispensed to their readers -- that Snowden did not check in to the Mira Hotel on May 21 as he claimed but only did so on June 1, 11 days later -- these new documents, obtained from the Mira, prove that Snowden arrived there exactly when he always said, rendering their published stories factually false.
Monday, March 27, 2017

Trump's War on Terror Has Quickly Become as Barbaric and Savage as He Promised Donald Trump's "war on terror" has entailed the seemingly indiscriminate slaughter of innocent people in the name of killing terrorists. Trump is attempting to liberate the U.S. military from the minimal constraints it observed in order to avoid massive civilian casualties. And this should surprise nobody: Trump explicitly and repeatedly vowed to do exactly this during the campaign.
Thursday, March 23, 2017

Newly Obtained Documents Prove: Key Claim of Snowden's Accusers Is a Fraud For almost four years, a cottage industry of media conspiracists has devoted itself to accusing Edward Snowden of being a spy for either Russia and/or China at the time he took and then leaked documents from the National Security Agency. There has never been any evidence presented to substantiate this accusation.
Saturday, March 18, 2017 (2 comments)

Trump Administration Ousts UN Official to Protect Israel From Criticism Ehud Barak, Israel's former Prime Minister and its most decorated soldier, explicitly warned that Israel was on a path to what he called a permanent "apartheid" state. As he put it: "As long as in this territory west of the Jordan river there is only one political entity called Israel it is going to be either non-Jewish, or non-democratic. If this bloc of millions of Palestinians cannot vote, that will be an apartheid state."
Tuesday, March 14, 2017 (17 comments)

Rand Paul Is Right: NSA Routinely Monitors Americans' Communications Without Warrants That the NSA is empowered to spy on Americans' communications without a warrant -- in direct contravention of the core Fourth Amendment guarantee that "the right of the people to be secure in their persons, houses, papers, and effects, against unreasonable searches and seizures, shall not be violated, and no Warrants shall issue, but upon probable cause" -- is the dirty little secret of the U.S. Surveillance State.
Thursday, March 2, 2017 (9 comments)

Trump's Use of Navy SEAL's Wife Highlights All the Key Ingredients of U.S. War Propaganda It was, as intended, an obviously powerful TV moment. Independent of the political intent behind it, any well-functioning human being would feel great empathy watching a grieving spouse mourning and struggling to cope emotionally with the recent, sudden death of her partner.
Friday, February 24, 2017 (3 comments)

Key Question About DNC Race: Why Did Obama White House Recruit Perez to Run Against Ellison? As Ellison's momentum built, the Obama White House worked to recruit Perez to run against Ellison. They succeeded, and Perez announced his candidacy on December 15 -- a full month after Ellison announced.
Saturday, February 18, 2017 (7 comments)

The Leakers Who Exposed Gen. Flynn's Lie Committed Serious -- and Wholly Justified -- Felonies In the spectrum of crimes involving the leaking of classified information, publicly revealing the contents of SIGINT -- signals intelligence -- is one of the most serious felonies. Journalists (and all other nongovernmental citizens) can be prosecuted under federal law for disclosing classified information only under the narrowest circumstances.
Friday, February 3, 2017 (1 comments)

The CIA's New Deputy Director Ran a Black Site for Torture The CIA's New Deputy Director was centrally involved in the worst abuses of the CIA's Bush-era torture regime. She was "directly involved in its controversial interrogation program" and had an "extensive role" in torturing detainees.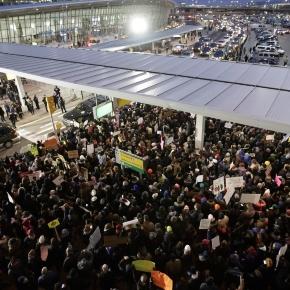 Monday, January 30, 2017 (1 comments)

Trump's Muslim Ban Is Culmination of War on Terror Mentality but Still Uniquely Shameful Trump's own defense secretary, Gen. James Mattis, said when Trump first advocated his Muslim ban back in August that "we have lost faith in reason," adding: "This kind of thing is causing us great damage right now, and it's sending shock waves through this international system."
Wednesday, January 11, 2017 (1 comments)

The Deep State Goes to War with President-Elect, Using Unverified Claims, as Democrats Cheer When it comes time to expose actual Trump corruption and criminality, who is going to believe the people and institutions who have demonstrated they are willing to endorse any assertions no matter how factually baseless, who deploy any journalistic tactic no matter how unreliable and removed from basic means of ensuring accuracy?
Saturday, January 7, 2017 (1 comments)

WashPost Is Richly Rewarded for False News About Russia Threat While Public Is Deceived IN THE PAST six weeks, the Washington Post published two blockbuster stories about the Russian threat that went viral. Both articles were fundamentally false. Each now bears a humiliating editor's note grudgingly acknowledging that the core claims of the story were fiction: The first note was posted a full two weeks later to the top of the original article; the other was buried the following day at the bottom.

Saturday, December 31, 2016 (11 comments)

Russia Hysteria Infects WashPost Again: False Story About Hacking U.S. Electric Grid The key scary claim of the Post story -- that Russian hackers had penetrated the U.S. electric grid -- was false. All the alarmist tough-guy statements issued by political officials who believed the Post's claim were based on fiction. Even worse, there is zero evidence that Russian hackers were even responsible for the implanting of this malware on this single laptop.
Friday, December 9, 2016 (1 comments)

A Clinton Fan Manufactured Fake News That MSNBC Personalities Spread to Discredit WikiLeaks Docs That the emails in the Wikileaks archive were doctored or faked -- and thus should be disregarded -- was classic Fake News, spread not by Macedonian teenagers or Kremlin operatives but by established news outlets such as MSNBC, the Atlantic and Newsweek. And, by design, this Fake News spread like wildfire all over the internet, hungrily clicked and shared by tens of thousands of people eager to believe it was true.
Sunday, December 4, 2016 (1 comments)

The Smear Campaign Against Keith Ellison Is Repugnant but Reveals Much About Washington Three days ago, the now ironically named Anti-Defamation League pronounced Ellison's 2010 comments about Israel "deeply disturbing and disqualifying." Other Israel advocates have now joined in. What are Ellison's terrible sins? He said in a 2010 speech that while he "wanted the U.S. to be friends with Israel," the U.S. "can't allow another country to treat us like we're their ATM."
Tuesday, November 29, 2016 (4 comments)

Washington Post Disgracefully Promotes a McCarthyite Blacklist From a New, Hidden, and Very Shady Group The individuals behind this newly created group are publicly branding journalists and news outlets as tools of Russian propaganda -- even calling on the FBI to investigate them for espionage -- while cowardly hiding their own identities. The group promoted by the Post thus embodies the toxic essence of Joseph McCarthy, but without the courage to attach individual names to the blacklist.
Monday, November 28, 2016

In Brazil, Major New Corruption Scandals Engulf the Faction that Impeached Dilma Dilma Rousseff's impeachment was not designed to punish corruption but to protect it. The last two weeks have produced new corruption scandals that have vindicated that view beyond what even its proponents imagined was possible. In his short time in office, Michel Temer has already lost five ministers to scandal, but these new controversies are the most serious yet.
Monday, November 14, 2016 (1 comments)

In the Trump Era, Leaking and Whistleblowing Are More Urgent, and More Noble, Than Ever One of the very few remaining avenues for learning what the U.S. government is doing -- beyond the propaganda that it wants Americans to ingest and thus deliberately disseminates through media outlets -- is leaking and whistleblowing.
Saturday, November 5, 2016 (4 comments)

Three New Scandals Show How Pervasive and Dangerous Mass Surveillance is in the West, Vindicating Snowden Just this month, two key members of the Five Eyes alliance have been found by courts and formal investigations to be engaged in mass surveillance that was both illegal and pervasive, as well as, in the case of Canada, abusing surveillance powers to track journalists to uncover their sources. When Snowden first spoke publicly, these were exactly the abuses and crimes he insisted were being committed by mass surveillance.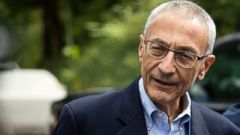 Thursday, October 13, 2016

On WikiLeaks, Journalism, and Privacy: Reporting on the Podesta Archive is an Easy Call WikiLeaks has always been somewhat controversial but reaction has greatly intensified this year because many of their most significant leaks have had an impact on the U.S. presidential election and, in particular, have focused on Democrats. As a result, Republicans who long vilified them as a grave national security threat have become their biggest fans.
Thursday, October 6, 2016 (13 comments)

U.S. Admits Israel Is Building Permanent Apartheid Regime -- Weeks After Giving It $38 Billion This week, with its fresh new $38 billion commitment in hand, the Israeli government announced the approval of an all new settlement in the West Bank, one that is particularly hostile to ostensible U.S. policy, the international consensus, and any prospects for an end to occupation.
Sunday, September 25, 2016

Brazil's Big Media Ignores Temer's Confession -- Except Estadao Columnist Who Falsely Claimed Video Was Altered Speaking to a group of U.S. business and foreign policy elites, the country's installed president, Michel Temer, admitted that what triggered the impeachment process was not any supposed "budgetary crimes," but rather Dilma's opposition to the neoliberal platform of social program cuts and privatization demanded by Temer's party and the big-business interests that fund it.

Sunday, September 18, 2016 (6 comments)

WashPost Makes History: First Paper to Call for Prosecution of Its Own Source (After Accepting Pulitzer) In the face of a growing ACLU and Amnesty-led campaign to secure a pardon for Snowden, timed to this weekend's release of the Oliver Stone biopic "Snowden," the Post editorial page today not only argued in opposition to a pardon, but explicitly demanded that Snowden -- the paper's own source -- stand trial on espionage charges...
Tuesday, September 13, 2016 (2 comments)

Facebook Is Collaborating With the Israeli Government to Determine What Should Be Censored Israel is about to legislatively force Facebook to censor content deemed by Israeli officials to be improper, and Facebook appears eager to appease those threats by working directly with the Israeli government to determine what content should be censored.

Monday, September 12, 2016 (5 comments)

Barbara Lee's Lone Vote on Sept. 14, 2001, Was as Prescient as It Was Brave and Heroic It's impossible to overstate how correct Rep. Barbara Lee was when she warned that this resolution would constitute "a blank check" to wage war "anywhere, in any country," and "without time limit." Fifteen years later, this "war" is raging as destructively as ever, with no end in sight.
Tuesday, September 6, 2016 (3 comments)

The Unrelenting Pundit-Led Effort to Delegitimize All Negative Reporting About Hillary Clinton In his New York Times column yesterday, Paul Krugman did something that he made clear he regarded as quite brave: He defended the Democratic Party presidential nominee and likely next U.S. president from journalistic investigations. Complaining about media bias, Krugman claimed that journalists are driven by "the presumption that anything Hillary Clinton does must be corrupt...

Thursday, September 1, 2016 (5 comments)

Congressional Democrats Call on FBI to Investigate Their Political Adversaries' Kremlin Ties Leading House Democrats sent a letter to FBI Director James Comey, asking the agency to investigate whether the Trump campaign and the Russian government have entered into a joint plot "to interfere with the U.S. presidential election."

Saturday, August 27, 2016 (5 comments)

Why Did the Saudi Regime and Other Gulf Tyrannies Donate Millions to the Clinton Foundation? Hillary Clinton was America's chief diplomat, and tyrannical regimes such as the Saudis and Qataris jointly donated tens of millions of dollars to an organization run by her family and operated in its name, one whose works has been a prominent feature of her public persona. That extremely valuable opportunity to curry favor with the Clintons, and to secure access to them, continues as she runs for president.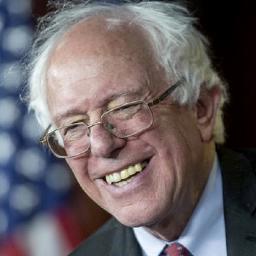 Tuesday, August 9, 2016 (2 comments)

Bernie Sanders Denounces Brazil's Impeachment as Undemocratic, Calls for New Elections As the Brazilian Senate heads toward a final vote later this month, Sanders described his position, set forth in a statement posted on his Senate site, as "calling on the United States to take a definitive stand against efforts to remove Brazilian President Dilma Rousseff from office."
Monday, August 1, 2016 (2 comments)

As Israel Prospers, Obama Set to Give Billions More in Aid While Netanyahu Demands Even More Usually, when someone hands you billions of dollars in aid, you're not in much of a position to demand more. But the rules for Israel when it comes to U.S. policy, as is so often the case, are simply different. Even as Israel has aggressively expanded settlements of the West Bank (often in a way designed to most humiliate the U.S.) and slaughtered civilians in Gaza, U.S. aid simply increases more and more.

Monday, July 18, 2016 (3 comments)

Would Turkey Be Justified in Kidnapping or Drone-Killing the Turkish Cleric in Pennsylvania? In light of the presence on U.S. soil of someone the Turkish government regards as a "terrorist" and a direct threat to its national security, would Turkey be justified in dispatching a weaponized drone over Pennsylvania to find and kill Gulen if the U.S. continues to refuse to turn him over, or sending covert operatives to kidnap him?
Friday, July 8, 2016 (8 comments)

Chilcot Report and 7/7 London Bombing Anniversary Converge to Highlight Terrorism's Causes Blair was expressly warned before the invasion that his actions would provoke al Qaeda attacks on the U.K. the report's executive summary quotes Blair confirming he was "aware" of a warning by British intelligence that terrorism would "increase in the event of war, reflecting intensified anti-U.S./anti-Western sentiment in the Muslim world, including among Muslim communities in the West."
Wednesday, July 6, 2016 (10 comments)

Washington Has Been Obsessed With Punishing Secrecy Violations -- until Hillary Clinton Secrecy is a virtual religion in Washington. Those who violate its dogma have been punished in the harshest and most excessive manner -- at least when they possess little political power or influence. As has been widely noted, the Obama administration has prosecuted more leakers under the 1917 Espionage Act than all prior administrations combined.
Wednesday, June 22, 2016 (2 comments)

Hillary Clinton's Likely Pentagon Chief Already Advocating for More Bombing and Intervention note the clinical euphemism Michele Flournoy created -- "military coercion" -- for creating a "no-bomb zone" that would entail "a declaratory policy backed up by the threat of force. 'If you bomb the folks we support, we will retaliate using standoff means to destroy [Russian] proxy forces, or, in this case, Syrian assets,'" she said.

Wednesday, June 15, 2016 (3 comments)

Stop Exploiting LGBT Issues to Demonize Islam and Justify Anti-Muslim Policies Over the last several years, Christian zealots in the U.S. have agitated with both activism and money -- often successfully -- for the implementation of severely repressive anti-LGBT laws in Christian Africa. That includes Uganda, where they tried to implement the death penalty for homosexuals. The law that was passed, criminalizing homosexuality, has led to severe increases in violent attacks against LGBTs.

Tuesday, June 7, 2016 (4 comments)

Perfect End to Democratic Primary: Anonymous Superdelegates Declare Winner Through Media That the Democratic Party nominating process is declared to be over in such an uninspiring, secretive, and elite-driven manner is perfectly symbolic of what the party, and its likely nominee, actually is. The one positive aspect, though significant, is symbolic, while the actual substance -- rallying behind a Wall Street-funded, status quo-perpetuating, multimillionaire militarist -- is grim in the extreme.
Saturday, June 4, 2016

Credibility of Brazil's Interim President Collapses as He Receives 8-Year Ban on Running for Office President Michel Temer, overwhelming evidence has emerged proving that to be true: Already, two of the interim ministers in Temer's all-white-male cabinet, including his anti-corruption minister, have been forced to resign after the emergence of secret recordings showing them plotting to obstruct that investigation, which they, along with one-third of his cabinet, are personally implicated.
Saturday, May 28, 2016

The New York Times's (and Clinton Campaign's) Abject Cowardice on Israel Essentially the entire world recognizes the reality of Israeli occupation with the exception of a tiny sliver of extremists in Israel and the U.S. That's why Chris Christie had to grovel in apology to GOP billionaire and Israel-devoted fanatic Sheldon Adelson when the New Jersey Governor neutrally described having seen the "occupied territories" during a trip he took to Israel.