Articles Listed By Date List By Popularity
Page 7 of 8 First Back Next 8 View All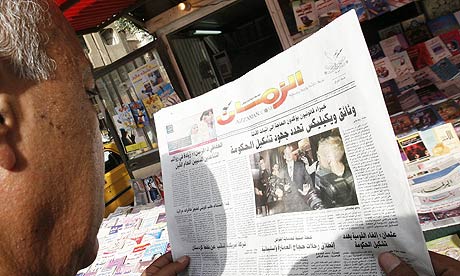 Thursday, September 27, 2012 (5 comments)

US investigates possible WikiLeaks leaker for "communicating with the enemy" this odious theory is not confined to Manning. The US military appears to be treating all potential leaks -- at least those to WikiLeaks -- as "aiding" or "communicating with" the enemy. But there is no possible limiting principle that would confine that theory only to such leaks; they would necessarily apply to all leaks of classified information to any media outlets.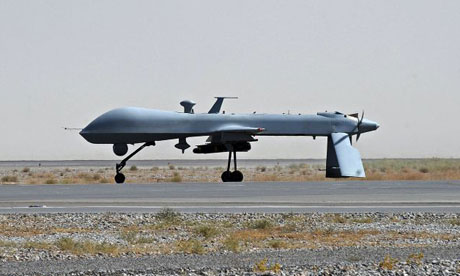 Tuesday, September 25, 2012 (4 comments)

New Stanford/NYU study documents the civilian terror from Obama's drones Obama is claiming the power to decide who should be killed without a shred of transparency, oversight, or due process -- a power that is being continuously used to kill civilians, including children -- and many progressives now actually cheer for that.
Sunday, September 23, 2012 (4 comments)

Five lessons from the de-listing of MEK as a terrorist group A large group of prominent former US government officials from both political parties has spent the last several years receiving substantial sums of cash to give speeches to the MEK, and have then become vocal, relentless advocates for the group, specifically for removing them from the terrorist list.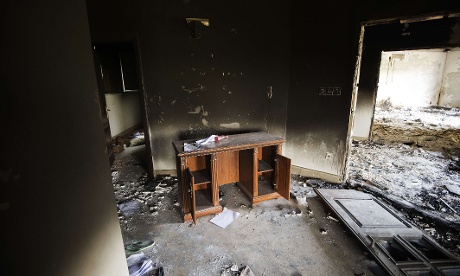 Friday, September 21, 2012 (4 comments)

Obama officials' spin on Benghazi attack mirrors Bin Laden raid untruths The Obama administration's claims about the Benghazi attack are but the latest in a long line of falsehoods it has spouted on crucial issues, all in order to serve its interests and advance its agenda. Perhaps it is time to subject those claims to intense skepticism and to demand evidence before believing they are true.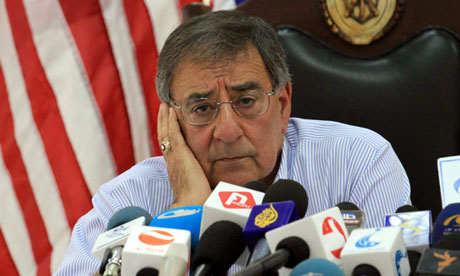 Thursday, September 20, 2012 (1 comments)

Various matters: cyberwar, last gasps, and hate speech There are several brief matters worth noting today: An Obama official seems to justify an Iranian attack on the US; Panetta channels Cheney; Tom Friedman writes from expertise
Wednesday, September 19, 2012 (7 comments)

Unlike Afghan leaders, Obama fights for power of indefinite military detention Many Americans, particularly in the age of Obama, are content to assume that anyone whom the US government accuses of being a terrorist should, for that reason alone, be assumed to be guilty, and as a result, any punishment the president decides to dole out -- indefinite imprisonment, summary execution -- is warranted and just; no bothersome, obsolete procedures such as "trials" or "indictments" are necessary.
Sunday, September 16, 2012 (7 comments)

Conservatives, Democrats and the convenience of denouncing free speech It would be genuinely nice to believe that these newfound conservative free speech champions would henceforth become consistent allies in the fight against state suppression of political opinions: not just when their own ideas are attacked, but also when those views they hate are, including those of Muslim critics of US foreign policy.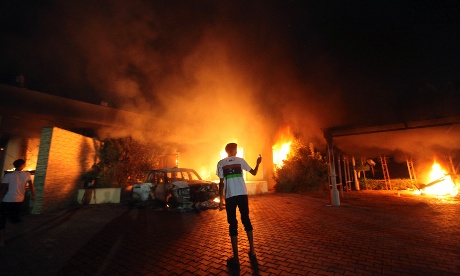 Friday, September 14, 2012 (10 comments)

The tragic consulate killings in Libya and America's hierarchy of human life Events like this one are difficult to write about when they first happen because the raw emotion they produce often makes rational discussion impossible. A script quickly emerges from which All Decent People must recite, and any deviations are quickly detected and denounced. But given the magnitude of this event and the important points it raises, it is nonetheless worthwhile to examine it.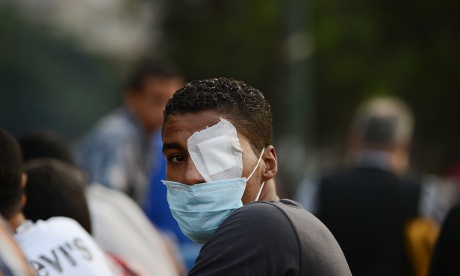 Friday, September 14, 2012 (3 comments)

US media angrily marvels at the lack of Muslim gratitude Given the history of the US in Egypt, both long-term and very recent, it takes an extraordinary degree of self-delusion and propaganda to depict Egyptian anger toward the US as "ironic" on the ground that it was the US who freed them and "allowed" them the right to protest. But that is precisely the theme being propagated by most US media outlets.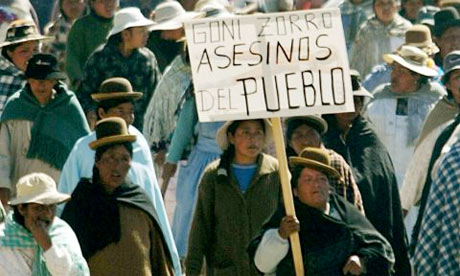 Monday, September 10, 2012 (1 comments)

America's refusal to extradite Bolivia's ex-president to face genocide charges The protection of this accused former leader will likely generate little controversy in the US because it was the by-product of the actions of both the Bush and Obama administrations, and because it comports so fully with how American justice functions. The only surprising thing would have been if there had been a different outcome.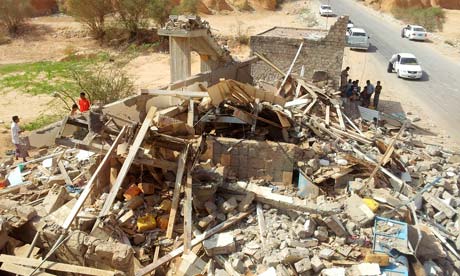 Wednesday, September 5, 2012 (14 comments)

Obama Campaign Brags About its Whistleblower Persecutions Persecuting and abusing whistleblowers. Indefinitely imprisoning people with no charges. Due process-free assassinations of citizens, even teenagers. Continuous killings of innocent people in multiple Muslim countries. This isn't just what Democrats do. It's what they now boast about, what they campaign on, what they celebrate. That, as much as anything, is the Obama legacy.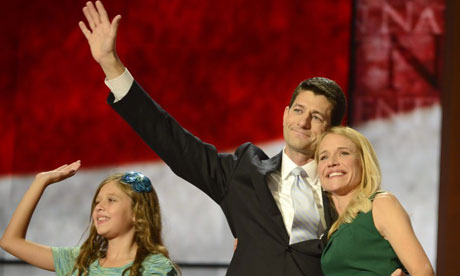 Sunday, September 2, 2012 (8 comments)

Election 2012 and the media: a vast rightwing conspiracy of stupid CNN's vapid fixation on the dreaminess of our political leaders and "their beautiful families" dominates political discourse generally, especially during the nation's presidential election cycle, which drags on for a seemingly interminable 18 months -- more than one third of the president's term -- and drowns out virtually all other political issues.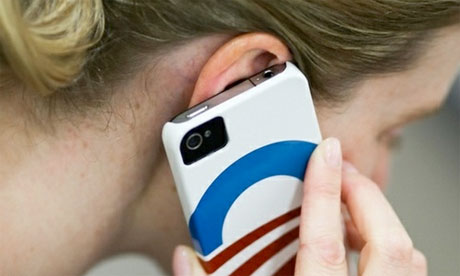 Thursday, August 30, 2012 (10 comments)

Correspondence and collusion between the New York Times and the CIA Here we have a New York Times reporter who covers the CIA colluding with its spokesperson to plan for the fallout from the reporting by his own newspaper. The relationship between the New York Times and the US government is, as usual, anything but adversarial. Indeed, these emails read like the interactions between a PR representative and his client as they plan in anticipation of a possible crisis.
Monday, August 27, 2012 (2 comments)

Film Highlights the Temptations and Perils of Blind Obedience to Authority Oppression is designed to compel obedience and submission to authority. Those who voluntarily put themselves in that state -- by believing that their institutions of authority are just and good and should be followed rather than subverted -- render oppression redundant, unnecessary.
Friday, August 24, 2012 (2 comments)

The New Statesman must correct its error over Assange and extradition If there were any real desire to find a resolution, one could be found. It is Sweden's steadfast refusal even to negotiate these matters that led the Ecuadoreans to be suspicious of their motives and to conclude that asylum was necessary here to protect Assange from political prosecution.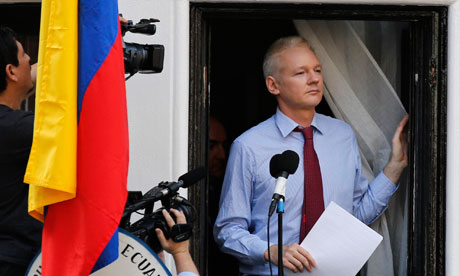 Wednesday, August 22, 2012 (8 comments)

The bizarre, unhealthy, blinding media contempt for Julian Assange There are several obvious reasons why Assange provokes such unhinged media contempt. The most obvious among them is competition: the resentment generated by watching someone outside their profession generate more critical scoops in a year than all other media outlets combined. Professional and ego-based competition produces personal hatred like nothing else can.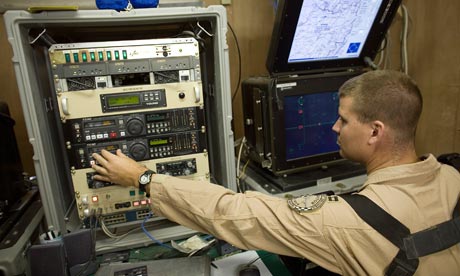 Tuesday, August 21, 2012 (7 comments)

US drone strikes target rescuers in Pakistan -- and the west stays silent It is telling indeed that the Obama administration now routinely uses tactics in Pakistan long denounced as terrorism when used by others, and does so with so little controversy. Yet, in the west, the silence about the Obama administration's attacks on funerals and rescuers is deafening.
Thursday, August 16, 2012 (2 comments)

The Sham "Terrorism Expert" Industry The very concept of Terrorism is inherently empty, illegitimate, meaningless. "Terrorism" itself is not an objective term or legitimate object of study, but was conceived of as a highly politicized instrument and has been used that way ever since.
Sunday, August 5, 2012 (4 comments)

Obama the Pioneer "President Obama and his advisers have opened the door to violent action against American citizens by future Presidents when the facts may be much less compelling." In fairness to Obama, he did campaign on a promise of change, and vesting the President with the power to order the execution of citizens in secret and with no oversight certainly qualifies as that.
Wednesday, August 1, 2012 (7 comments)

Extremism Normalized The New York Times first confirmed Obama's targeting of citizens for assassinations in 2010, it noted, citing "officials," that "it is extremely rare, if not unprecedented, for an American to be approved for targeted killing." No longer. That presidential power -- literally the most tyrannical power a political leader can seize -- is also now a barely noticed fixture of our political culture.
Friday, July 27, 2012 (7 comments)

Protectors of Wall Street If you believe the Federal Reserve has done a fine job of managing monetary policy and trust it to continue to exert vast power with no accountability or transparency, then you are probably content with the status quo. But, as Dennis Kucinich says, "It's time that we stood up to the Federal Reserve that right now acts like some kind of high, exalted priesthood, unaccountable to democracy."
Sunday, July 22, 2012 (9 comments)

Journalism v. Propaganda There is no evidence to confirm the American and Israeli accusations. A reader of the New York Times article would not know that, while a reader of the article in the Post would. That's the difference between journalism and propaganadistic stenography. It's really not that difficult or complex, when repeating government claims, to note clearly and prominently that no evidence has been furnished to support those claims.
Wednesday, July 11, 2012 (10 comments)

Cheapening Bravery, And Drone Pilots Whatever one thinks of the justifiability of drone attacks, it's one of the least "brave" or courageous modes of warfare ever invented. It's one thing to call it just, but to pretend it's "brave" is Orwellian in the extreme. The whole point of it is to allow large numbers of human beings to be killed without the slightest physical risk to those doing the killing.
Tuesday, June 19, 2012 (4 comments)

Assange asks Ecuador for asylum Assange's resolve to avoid extradition to Sweden has nothing to do with a reluctance to face possible sex assault charges there. His concern all along has been that once he's in Swedish custody, he will far more easily be extradited to the U.S.
Sunday, June 3, 2012 (3 comments)

Deliberate media propaganda The word "militant" is being aggressively distorted by deceitful U.S. government propaganda that defines the term to mean: any "military-age males" whom we kill (the use of the phrase "suspected militants" in the body of the article suffers the same infirmity).
Thursday, May 17, 2012

Federal court enjoins NDAA The court here repeatedly told the DOJ that it could preclude standing for the plaintiffs if they were willing to state clearly that none of the journalistic and free speech conduct that the plaintiffs engage in could subject them to indefinite detention. But the Government refused to make any such representation.
Friday, May 4, 2012 (6 comments)

More Federal Judge Abdication Of all the American institutions that have so profoundly failed in the wake of 9/11 to protect the most basic liberties -- Congress, both political parties, the establishment media, the Executive Branch, the DOJ specifically -- none has been quite as disgraceful as the federal judiciary, whose life tenure is supposed to insulate them from base political pressures that produce cowardly and corrupted choices.

Monday, April 30, 2012 (5 comments)

Celebrating our "Warrior President" Most Democratic praise for "Obama's foreign policy successes" fails even to acknowledge, let alone condemn, the thousands of innocent people whose lives have been extinguished by his militarism. These deaths simply do not exist in their world.

Sunday, April 22, 2012

Surveillance State Evils In the immediate aftermath of 9/11, George Bush ordered the NSA to spy on the communications of Americans on American soil, and they've been doing it ever since, with increasing aggression and fewer and fewer constraints. That development is but one arm in the creation of an American Surveillance State...
Wednesday, April 18, 2012 (1 comments)

Attacks on RT and Assange reveal much about the critics Much is revealed by these media attacks on Assange and RT -- not about Assange or RT but about their media critics. We yet again find, for instance, the revealing paradox that nothing prompts media scorn more than bringing about unauthorized transparency for the U.S. government.
Saturday, April 14, 2012 (4 comments)

The real criminals in the Tarek Mehanna case In one of the most egregious violations of the First Amendment's guarantee of free speech seen in quite some time, Tarek Mehanna, an American Muslim, was convicted this week in a federal court in Boston and then sentenced yesterday to 17 years in prison.
Monday, April 9, 2012 (3 comments)

U.S. filmmaker repeatedly detained at border DHS routinely singles out individuals who are suspected of no crimes, detains them and questions them at the airport, often for hours, when they return to the U.S. after an international trip, and then copies and even seizes their electronic devices (laptops, cameras, cellphones) and other papers (notebooks, journals, credit card receipts), forever storing their contents in government files.
Wednesday, April 4, 2012 (9 comments)

The Obama DOJ and strip searches The 5-judge conservative faction held that prison officials may strip-search anyone arrested even for the most minor offenses before admitting them to the general population of a jail or prison, even in the absence of a shred of suspicion that they are carrying weapons or contraband.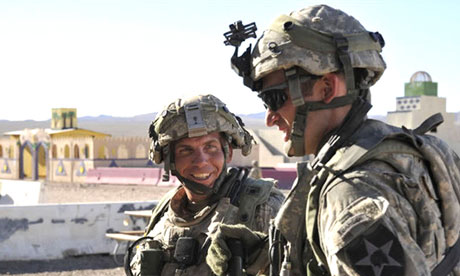 Wednesday, March 21, 2012 (15 comments)

America Afghanistan and American imperialism What is most revealed by the decision to remove Bales from Afghanistan is the American belief that no other country--including those its invades and occupies--can ever impose accountability on Americans. It is apparently what caused the US to quickly remove the accused shooter from Afghanistan.
Tuesday, March 6, 2012 (8 comments)

Attorney General Holder defends execution without charges The Obama administration believes it has the authority to secretly target U.S. citizens for execution by the CIA without even charging them with a crime, notifying them of the accusations, or affording them an opportunity to respond, instead condemning them to death without a shred of transparency or judicial oversight.

Tuesday, February 21, 2012

Khader Adnan and now-normalized Western justice Even random glances at State Department Human Rights reports will lead one to the most suffocatingly hypocritical denunciations by the U.S. Government. The United States of America, hold more human beings in long-term solitary confinement than any other country in the world.

Friday, February 10, 2012 (4 comments)

Israel, MEK and state sponsor of Terror groups Those who are politically and financially well-connected are free to commit even the most egregious crimes; for that reason, the very idea of prosecuting Giuliani, Rendell, Ridge, Townsend, Dean and friends for their paid labor on behalf of a Terrorist group is unthinkable, a suggestion not fit for decent company, even though powerless Muslims have been viciously prosecuted for far less egregious connections to such groups.

Sunday, January 22, 2012 (3 comments)

Two lessons from the Megaupload seizure SOPA opponents were confused and even shocked when they learned that the very power they feared the most in that bill -- the power of the U.S. Government to seize and shut down websites based solely on accusations, with no trial -- is a power the U.S. Government already possesses and, obviously, is willing and able to exercise even against the world's largest sites.

Wednesday, January 18, 2012 (8 comments)

Chris Dodd's paid SOPA crusading In his SOPA advocacy, Dodd has resorted to holding up Chinese censorship as the desired model, mouthing the slogans of despots, and even outright lying. Like virtually all extremist, oppressive bills backed by large industry, SOPA and PIPA have full bipartisan support; among its co-sponsors are Democratic Sen. Patrick Leahy and GOP Rep. Lamar Smith, with many Senators from both parties in support and Harry Reid pushing it
Sunday, January 8, 2012 (5 comments)

The evil of indefinite detention and those wanting to de-prioritize it This Wednesday will mark the ten-year anniversary of the opening of the Guantanamo prison camp. In The New York Times, one of the camp's former prisoners, Lakhdar Boumediene, has an incredibly powerful Op-Ed recounting the gross injustice of his due-process-free detention, which lasted seven years. It was clear from the start that the accusations against this Bosnian citizen... were false

Tuesday, January 3, 2012 (1 comments)

End of the pro-democracy pretense one of the prime aims of America's support for Arab dictators has been to ensure that the actual views and beliefs of those nations' populations remain suppressed, because those views are often so antithetical to the perceived national interests of the U.S. government. The last thing the U.S. government has wanted (or wants now) is actual democracy in the Arab world...

Sunday, January 1, 2012 (28 comments)

Progressives and the Ron Paul fallacies The candidate supported by liberals and progressives and for whom most will vote -- Barack Obama -- advocates views on these issues (indeed, has taken action on these issues) that liberals and progressives have long claimed to find repellent, even evil.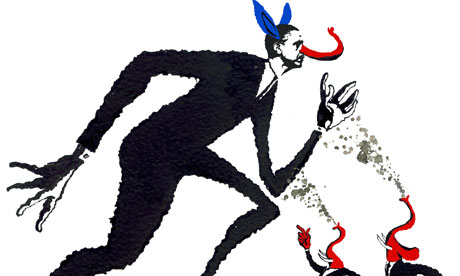 Thursday, December 29, 2011 (2 comments)

Vote Obama -- If You Want a Centrist Republican for US President That the contest has devolved into an embarrassing clown show has many causes, beginning with the fact that GOP voters loathe Mitt Romney, their belief-free, anointed-by-Wall-Street frontrunner who clearly has the best chance of defeating the president.

Tuesday, December 20, 2011

Can the U.S. Government close social media accounts? The Obama administration and The New York Times are teaming up to expose and combat the grave threat posed by a Twitter account, purportedly operated by the Somali group Shabab, and in doing so, are highlighting the simultaneous absurdity and perniciousness of the War on Terror.

Sunday, December 18, 2011 (3 comments)

Three myths about the detention bill This is the first time this power of indefinite detention is being expressly codified by statute (there's not a word about detention powers in the 2001 AUMF). Indeed, as the ACLU and HRW both pointed out, it's the first time such powers are being codified in a statute since the McCarthy era Internal Security Act of 1950.

Friday, December 16, 2011 (7 comments)

Bradley Manning Deserves a Medal The oppressive treatment of Manning is designed to create a climate of fear, to send a signal to those who in the future discover serious wrongdoing committed in secret by the US: if you're thinking about exposing what you've learned, look at what we did to Manning and think twice. The real crimes exposed by this episode are those committed by the prosecuting parties, not the accused.

Sunday, December 11, 2011 (2 comments)

Hillary Clinton and Internet Freedom What Hillary Clinton is condemning here is exactly that which not only the administration in which she serves, but also she herself, has done in one of the most important Internet freedom cases of the last decade: WikiLeaks. And beyond that case, both Clinton specifically and the Obama administration generally have waged a multi-front war on Internet freedom.

Monday, December 5, 2011 (1 comments)

George Orwell on the Evil Iranian Menace The U.S. and Israel has bombarded Iran with multiple acts of war over the last year, including explosions on Iranian soil, the murder of numerous Iranian nuclear scientists (in which even one of their wives was shot), and sophisticated cyberattacks. Iran has not invaded, occupied or air-attacked anyone.
Friday, December 2, 2011 (6 comments)

Congress endorsing military detention, a new AUMF The Congress, on a fully bipartisan basis, acting not only to re-affirm the war but to expand it even further: by formally declaring that the entire world (including the U.S.) is a battlefield and the war will essentially go on forever.

Wednesday, November 30, 2011 (1 comments)

Ruth Marcus Reveals Another Journalistic Value Brownback's staff monitors Twitter for references to their boss, saw Sullivan's tweet, and then creepily complained about it to school authorities. The school's principal demanded that Sullivan apologize to Brownback, but she steadfastly refused.

Sunday, November 27, 2011 (1 comments)

WikiLeaks Wins Major Journalism Award in Australia The Walkley Foundation awarded its highest distinction -- for "Most Outstanding Contribution to Journalism" -- to WikiLeaks, whose leader, Julian Assange, is an Australian citizen. What makes this award so notable is that the United States -- for exactly the same reasons the Foundation cited in honoring WikiLeaks' journalism achievements -- has spent the last year trying to criminalize and destroy the group.
Wednesday, November 23, 2011 (4 comments)

The Media and Iran: Familiar Mindlessness In Washington media circles, being chosen by U.S. officials as the mindless stenographic vessel for the dissemination of anonymous official statements is an honor higher than the Pulitzer. As Seymour Hersh detailed yesterday in an interview on Democracy Now, exactly the same precincts that took the lead in disseminating false claims about Saddam are being used to do so with Iran.

Saturday, November 19, 2011 (16 comments)

Here's What Attempted Co-Option of OWS Looks Like SEIU's effort to convert and degrade the Occupy movement into what SEIU's national leadership is -- a loyal arm of the DNC and the Obama White House -- has become even more overt WH-aligned groups such as the Center for American Progress have made explicitly clear that they are going to try to convert OWS into a vote-producing arm for the Obama 2012 campaign

Saturday, November 12, 2011 (1 comments)

U.S. Takes the Lead on Behalf of Cluster Bombs Obama's Defense Secretary is actually running around the country trying to scare Americans into believing that if the U.S. cuts military spending, the nation will be attacked. So you better support cluster bombs and demand that your Social Security benefits and other domestic services -- rather than military spending -- be cut.

Saturday, October 22, 2011

A Remaining Realm Of American Excellence Such a rare display of unified, chest-beating national celebration is now possible only when the government produces a corpse for us to dance over. The American citizenry rarely finds cause to exude nationalistic pride except when the government succeeds in ending someone's life.

Saturday, October 15, 2011

The LA Times notices the "double standard" on Iran As the United States continues down the path of state-sponsored assassination far from the battlefields of Iraq and Afghanistan, all sorts of tricky moral questions are likely to arise. But this much is clear: The world is unlikely to accept that the United States has a right to behave as it wishes without accountability all around the globe and that other nations do not.

Wednesday, October 12, 2011 (9 comments)

The "very scary" Iranian Terror plot The ironies here are so self-evident it's hard to work up the energy to point them out. Outside of Pentagon reporters, Washington Post Editorial Page Editors, and Brookings "scholars," is there a person on the planet anywhere who can listen with a straight face as drone-addicted U.S. Government officials righteously condemn the evil, illegal act of entering another country to commit an assassination?

Thursday, October 6, 2011 (8 comments)

Execution by secret WH committee Even for those deeply cynical about American political culture: wouldn't you have thought a few years ago that having the President create a White House panel to place Americans on a CIA hit list -- in secret, without a shred of due process -- would be a bridge too far?

Friday, September 30, 2011 (13 comments)

The due-process-free assassination of U.S. citizens is now reality What's most amazing is that U.S. citizens will not merely refrain from objecting, but will stand and cheer the U.S. Government's new power to assassinate their fellow citizens, far from any battlefield, literally without a shred of due process from the U.S. Government.

Friday, September 2, 2011 (2 comments)

Facts and myths in the WikiLeaks/Guardian saga As usual, many of those running around righteously condemning WikiLeaks for the potential, prospective, unintentional harm to innocents caused by this leak will have nothing to say about these actual, deliberate acts of wanton slaughter by the U.S.