Articles Listed By Date List By Popularity
Page 6 of 8 First Back Next 7 8 View All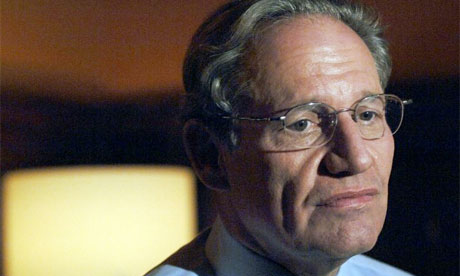 Thursday, February 28, 2013 (13 comments)

Bob Woodward Embodies US Political Culture In A Single Outburst The decades-old Woodward lore plays a critical role in maintaining the fiction of a watchdog press corps even though he is one of the most faithful servants of the war machine and the national security and surveillance states. Every once and awhile, the mask falls, and it's a good thing when it does.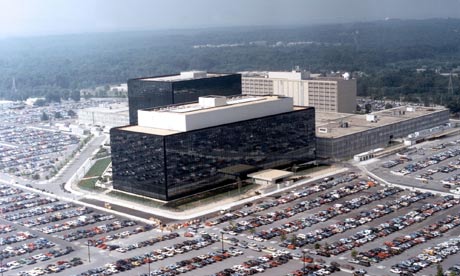 Tuesday, February 26, 2013 (7 comments)

Supreme Court Shields Warrantless Eavesdropping Law From Constitutional Challenge Both the Bush and Obama DOJ's have relied on one tactic in particular to insulate its eavesdropping behavior from judicial review: by draping what it does in total secrecy, it prevents anyone from knowing with certainty who the targets of its surveillance are.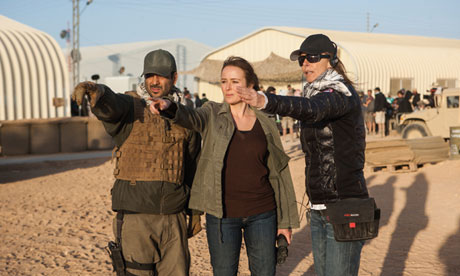 Monday, February 25, 2013

Zero Dark Thirty, The CIA And Film Critics Have A Very Bad Evening The film is unsurprisingly a box office success, earning in excess of $100 million. But still, it's both gratifying and a bit surprising to see that this CIA-shaped jingoistic celebration of America's proudest moment of the last decade -- finding bin Laden, pumping his skull full of bullets, and then dumping his corpse into the ocean -- ended up with the stigma it deserves.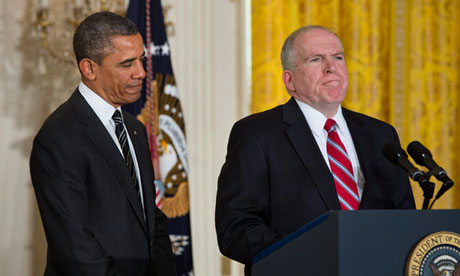 Friday, February 22, 2013 (10 comments)

Obama Officials Refuse To Say If Assassination Power Extends To US Soil It is repellent to think that any member of the Senate Intelligence Committee -- which claims to conduct oversight over the intelligence community -- would vote to confirm Obama's CIA director while both the president and the nominee simply ignore their most basic question about what the president believes his own powers to be when it comes to targeting US citizens for assassination on US soil.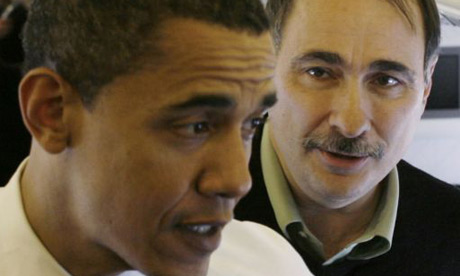 Tuesday, February 19, 2013 (13 comments)

MSNBC Boldly Moves To Plug Its One Remaining Hole A Pew poll found that in the week leading up to the 2012 election, MSNBC did not air a single story critical of the President or a single positive story about Romney. Obama campaign aides who appeared on MSNBC were typically treated with greater deference than that shown to the British Queen when one of her most adoring subjects is in her presence for the first time.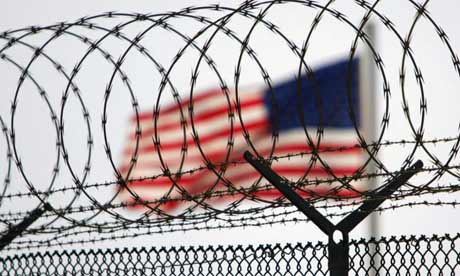 Monday, February 18, 2013 (3 comments)

The Premises And Purposes Of American Exceptionalism This belief in the unfettered legal and moral right of the US to use force anywhere in the world for any reason it wants is sustained only by this belief in objective US superiority, this myth of American exceptionalism. And the results are exactly what one would expect from an approach grounded in a belief system so patently irrational.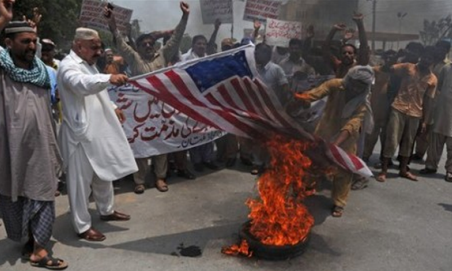 Friday, February 15, 2013 (3 comments)

Obama, The US And The Muslim World: The Animosity Deepens A 2012 Pew poll of six predominantly Muslim nations found not only similar or worse perceptions of the US as compared to the Bush years, but also documented that China is vastly more popular in that part of the world than the US. In that region, the US and Israel are still considered, by far, to be the two greatest threats to peace.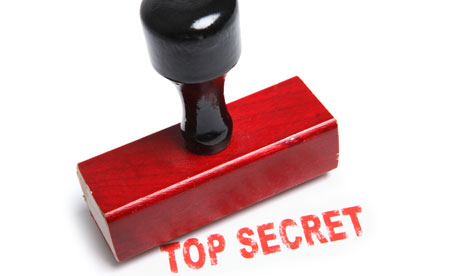 Thursday, February 14, 2013

Obama DOJ Again Refuses To Tell A Court Whether CIA Drone Program Even Exists The Obama administration runs around telling journalists how great and precise and devastating the CIA's assassination program is, then tells courts that no disclosure is permissible because they cannot safely confirm in court that the program even exists. Such flagrant abuse of secrecy power is at once Orwellian and tyrannical.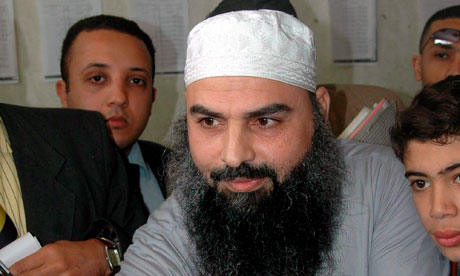 Wednesday, February 13, 2013 (1 comments)

Italy's Ex-Intelligence Chief Given 10-Year Sentence For Role In CIA Kidnapping Last September, it was Italy's highest court that upheld the convictions of the 23 CIA agents. And yesterday's 10-year sentence for Italy's ex-intelligence chief was also imposed by an appeals court. So what Berlucsoni predicted never happened. Italian courts exercised great independence and courage in applying the law to both the American and Italian kidnappers without regard to their power and position.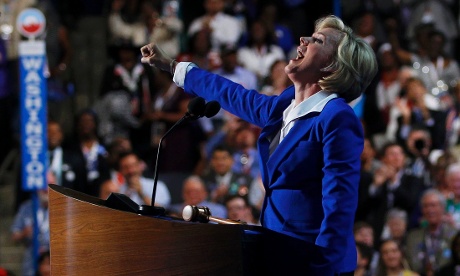 Monday, February 11, 2013 (4 comments)

DOJ Kill List Memo Forces Many Dems Out Of The Closet As Overtly Unprincipled Hacks Obama has embraced and expanded the core premises of the Bush/Cheney global war on terror that Democrats so vehemently claimed to find offensive, radical, a "shredding of the Constitution." And they are now supportive for one reason and one reason only: it's a Democratic president whom they trust--Barack Obama--rather than a Republican president they distrust.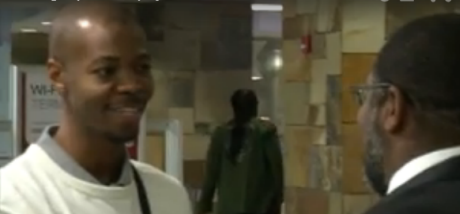 Sunday, February 10, 2013 (2 comments)

US Air Force Veteran, Finally Allowed To Fly Into US, Is Now Banned From Flying Back Home Now he's just in a no-man's land. He can't contest the accusations against him because there are none. After being blocked for months from visiting his own country and his terminally ill mother, he's now barred from returning to his home, his job, and his own family. All of this is done by his own government without a shred of due process, transparency or accountability.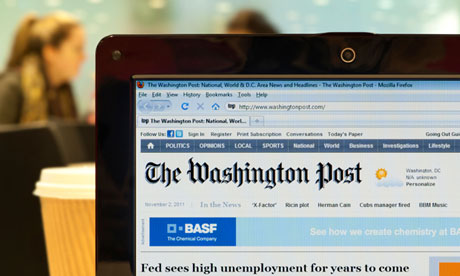 Friday, February 8, 2013 (3 comments)

US Media Yet Again Conceals Newsworthy Government Secrets Extreme levels of subservience to US government authority is embedded in the ethos of the establishment American media. They see themselves not as watchdogs over the state but as loyal agents of it. The entity that is designed to be, and endlessly praises itself for being, a check on US government power is, in fact, its most loyal servant.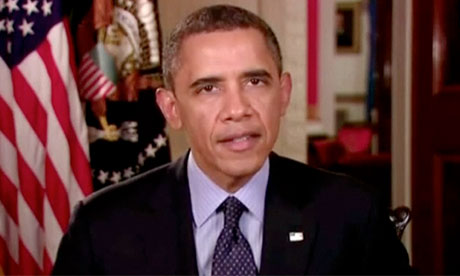 Wednesday, February 6, 2013 (4 comments)

Chilling Legal Memo From Obama DOJ Justifies Assassination Of US Citizens That's all this memo is: Obama-loyal appointees telling their leader that he has the authority to do what he wants. But in the warped world of US politics, this -- secret memos from partisan lackeys -- has replaced judicial review as the means to determine the legality of the president's conduct.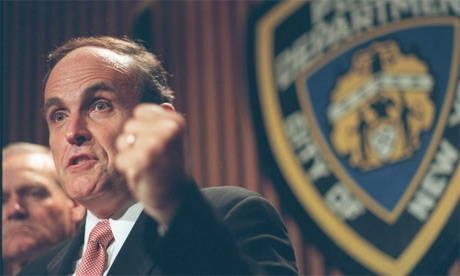 Tuesday, February 5, 2013 (2 comments)

NYC officials threaten funding of Brooklyn College over Israel event Plainly, this entire controversy has only one "principle" and one purpose: to threaten, intimidate and bully professors, school administrators and academic institutions out of any involvement in criticisms of Israel. The claim that this is driven by the belief that colleges should avoid taking positions on controversial issues is a ridiculous joke.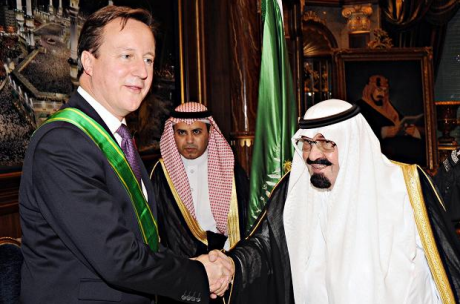 Thursday, January 31, 2013 (1 comments)

Cameron's Attack On George Galloway Reflects The West's Self-Delusions Anyone who questions the militarism of western governments is instantly smeared as a sympathizer or even supporter of tyrants. Those who now oppose bombing Iran love the mullahs; those who oppose NATO intervention in Syria or Libya harbor affection for Assad and Ghadaffi -- just as those who opposed the Vietnam War 50 years ago or Reagan's brutal covert wars in Latin America 30 years ago were Communist sympathizers.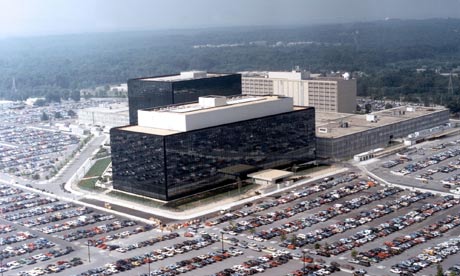 Tuesday, January 29, 2013 (3 comments)

Pentagon's New Massive Expansion Of "Cyber-Security" Unit Is About Everything Except Defense This new massive expansion has little to do with any actual cyber-threat -- just as the invasion of Iraq and global assassination program have little to do with actual terrorist threats. It is instead all about strengthening the US's offensive cyber-war capabilities, consolidating control over the internet, and ensuring further transfers of massive public wealth to private industry continue unabated.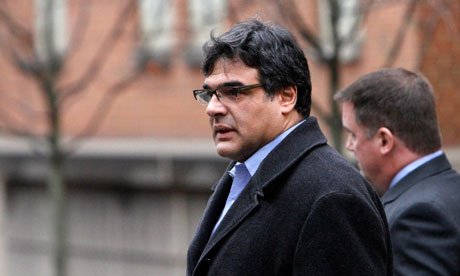 Sunday, January 27, 2013 (6 comments)

Kiriakou And Stuxnet: The Danger Of The Still-Escalating Obama Whistleblower War The US government reflexively -- really automatically -- hides anything and everything it does behind this wall of secrecy: they have made it a felony to reveal even the most inconsequential and pedestrian information about its actions.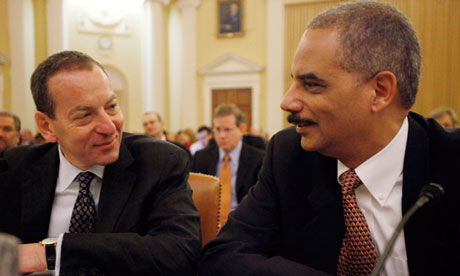 Wednesday, January 23, 2013 (16 comments)

The Untouchables: How The Obama Administration Protected Wall Street From Prosecutions Obama justice officials acted to protect the most powerful factions in the society in the face of overwhelming evidence of serious criminality. Indeed, financial elites were not only vested with immunity for their fraud, but thrived as a result of it, even as ordinary Americans continue to suffer the effects of that crisis.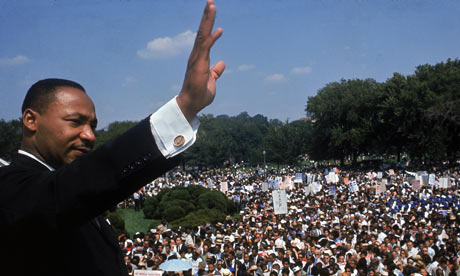 Monday, January 21, 2013 (14 comments)

MLK's Vehement Condemnations Of US Militarism Are More Relevant Than Ever A citizenry whose "soul becomes totally poisoned" by endless war is incapable of considering nonviolence as an alternative. One that has been fed a steady diet of war and aggression and demonization is incapable of even entertaining "alternatives" that do not involve causing the deaths of others, of expressing nothing but pure callousness when confronted with the human suffering of the policies they support.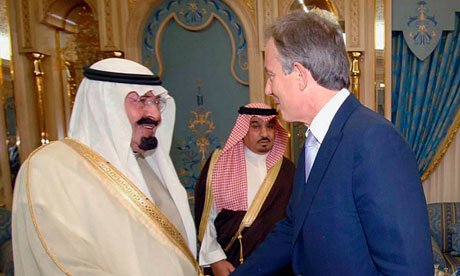 Saturday, January 19, 2013 (2 comments)

Brookings' Bruce Riedel Urges Intensified US Support For Saudi Despots the rationale for this steadfast US support for Arab tyranny is dubious at best. It's ironic indeed that the only government with valid links to the 9/11 perpetrators has become the closest US ally in the "war on terror," while governments with no such links -- starting with Iran -- have become perpetual US enemies.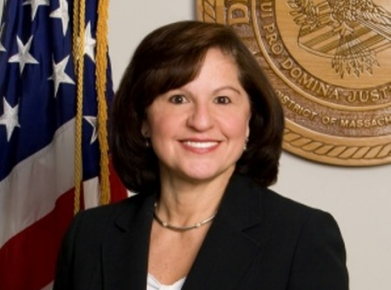 Thursday, January 17, 2013 (8 comments)

Carmen Ortiz And Stephen Heymann: Accountability For Prosecutorial Abuse This immunity for people with power needs to stop. The power of prosecutors is particularly potent, and abuse of that power is consequently devastating. Prosecutorial abuse is widespread in the US, and it's vital that a strong message be sent that it is not acceptable. It would be unconscionable to decide that this should be simply forgotten.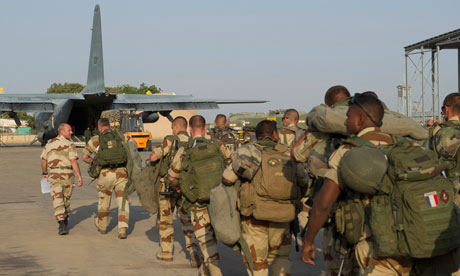 Monday, January 14, 2013

The Bombing Of Mali Highlights All The Lessons Of Western Intervention The west is once again at war with the very forces that it trained, funded and armed. Nobody is better at creating its own enemies than the US and its allies. To believe that the US and its allies can just continue to go around the world, in country after country, and bomb and kill innocent people -- Muslims -- and not be targeted with "terrorist" attacks is, for obvious reasons, lunacy.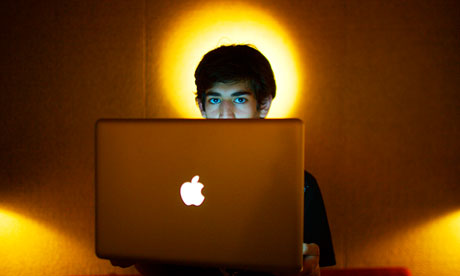 Sunday, January 13, 2013 (7 comments)

The Inspiring Heroism of Aaron Swartz Whatever else is true, Swartz was destroyed by a "justice" system that fully protects the most egregious criminals as long as they are members of or useful to the nation's most powerful factions, but punishes with incomparable mercilessness and harshness those who lack power and, most of all, those who challenge power.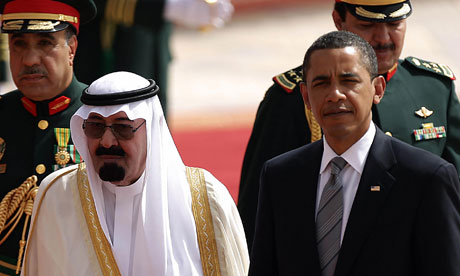 Saturday, January 12, 2013 (4 comments)

The US -- Alongside Saudi Arabia -- Fights For Freedom And Democracy In The Middle East The US is not committed to spreading democracy and freedom in the world. "Freedom" and "democracy" are concepts it exploits to undermine regimes that refuse to serve its interests. Indeed, there is virtually an inverse relationship between how democratic a country is in the Muslim world and how closely allied the US is to it.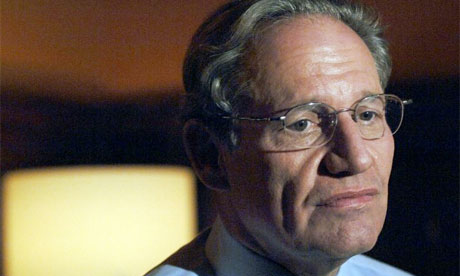 Thursday, January 10, 2013 (11 comments)

Why Are Bob Woodward's WH Sources -- Or Woodward Himself -- Not On Trial Next To Bradley Manning? Media outlets might want to take a serious interest in and marshal opposition to what is being done to Bradley Manning: if not out of concern for the injustices to which he is being subjected, then out of self-interest, to ensure that their reporters and their past and future whistle-blowing sources cannot be similarly persecuted.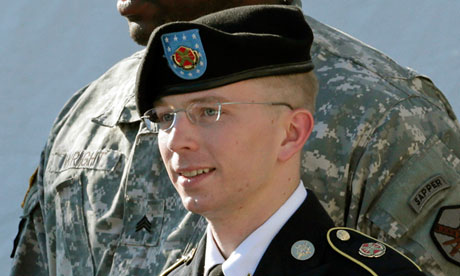 Wednesday, January 9, 2013 (10 comments)

Even A Military Judge Recognizes What Many Progressives Denied: Bradley Manning Was Mistreated Watching self-proclaimed progressives attack and malign a courageous whistleblower, while defending the US military's patently abusive detention practices and steadfastly defending the government's extreme secrecy powers, is one of the most potent symbols of the Obama presidency. Those who commit serious crimes in government are not punished but rather rewarded. Only those who expose those crimes are punished.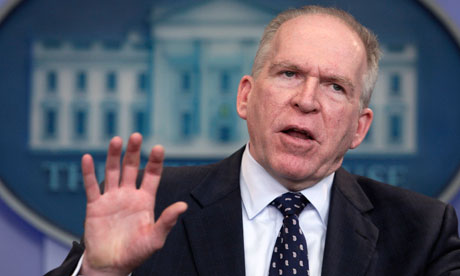 Monday, January 7, 2013 (4 comments)

John Brennan's Extremism And Dishonesty Rewarded With CIA Director Nomination It is a perfect illustration of the Obama legacy that a person who was untouchable as CIA chief in 2008 because of his support for Bush's most radical policies is not only Obama's choice for the same position now, but will encounter very little resistance. The reason Obama needs a new CIA chief is because David Petraeus was forced to resign.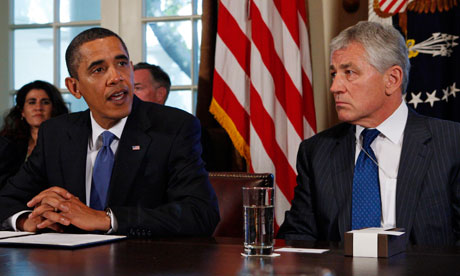 Sunday, January 6, 2013 (53 comments)

Chuck Hagel And Liberals: What Are The Priorities? Like virtually every prominent politician in both parties, Chuck Hagel had primitive and ugly views on gay issues back in 1998. But shouldn't the question be: does he still hold these views or, like huge numbers of Americans, have his views evolved since then? Hagel has apologized for what he said, an apology which James Hormel accepted.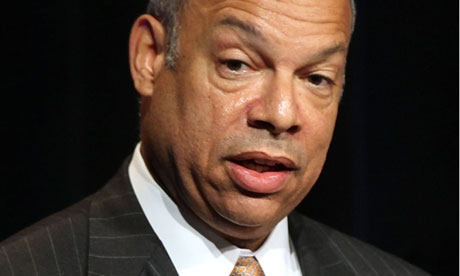 Saturday, January 5, 2013 (6 comments)

The "War on terror" -- By Design -- Can Never End There's no question that this "war" will continue indefinitely. There is no question that US actions are the cause of that, the gasoline that fuels the fire. The only question -- and it's becoming less of a question for me all the time -- is whether this endless war is the intended result of US actions or just an unwanted miscalculation.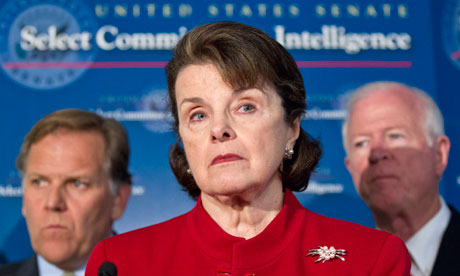 Friday, December 28, 2012 (2 comments)

GOP and Feinstein Join to Fulfill Obama's Demand for Renewed Warrantless Eavesdropping Feinstein repeatedly argued that requiring even basic disclosure about the eavesdropping program -- such as telling Americans how many of them are targeted by it -- would, as she put it, "destroy the program." But if "the program" is being conducted properly and lawfully, why would that kind of transparency kill the program?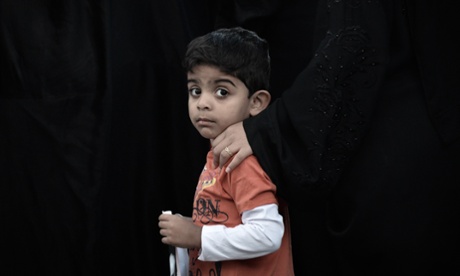 Wednesday, December 26, 2012 (9 comments)

Obama's Gift to al-Qaida, Support for Tyranny, and FBI Monitoring of Dissent In the regions where the US enthusiastically supports even the most repressive regimes provided those regimes show fealty to US dictates, the stench of this hypocrisy, of this radical dishonesty, is so potent that it cannot be evaded.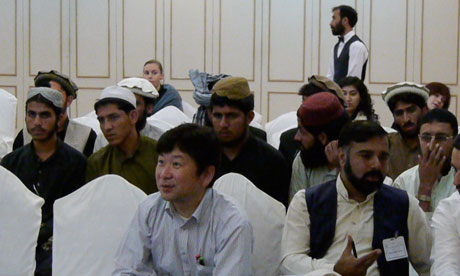 Wednesday, December 19, 2012 (4 comments)

Newtown kids v Yemenis and Pakistanis: what explains the disparate reactions? Americans virtually never hear about the Muslims killed by their government's violence. They're never profiled. The New York Times doesn't put powerful graphics showing their names and ages on its front page. Their funerals are never covered. President Obama never delivers teary sermons about how these Muslim children "had their entire lives ahead of them -- birthdays, graduations, weddings, kids of their own."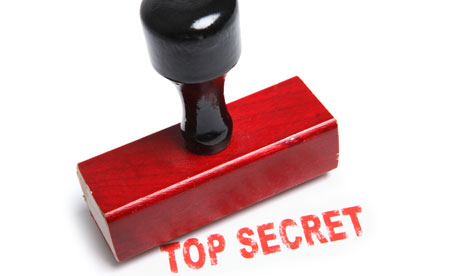 Tuesday, December 18, 2012 (6 comments)

New press freedom group is launched to block US government attacks The primary impetus for the formation of this group was to block the US government from ever again being able to attack and suffocate an independent journalistic enterprise the way it did with WikiLeaks. We will render impotent the government's efforts to use its coercive pressure over corporations to suffocate not only WikiLeaks but any other group it may similarly target in the future.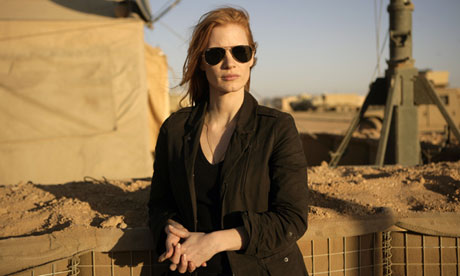 Saturday, December 15, 2012 (7 comments)

Zero Dark Thirty: CIA hagiography, pernicious propaganda Like the bin Laden killing itself, this is a film that tells Americans to feel good about themselves, to feel gratitude for the violence done in their name, to perceive the War-on-Terror-era CIA not as lawless criminals but as honorable heroes.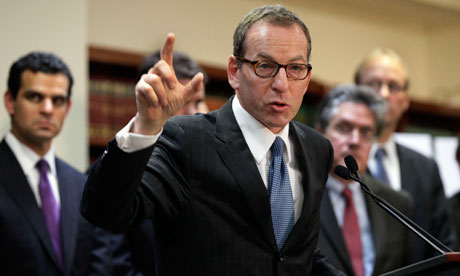 Wednesday, December 12, 2012 (14 comments)

HSBC, too big to jail, is the new poster child for US two-tiered justice system The US government is expressly saying that banking giants reside outside of -- above -- the rule of law, that they will not be punished when they get caught red-handed committing criminal offenses for which ordinary people are imprisoned for decades.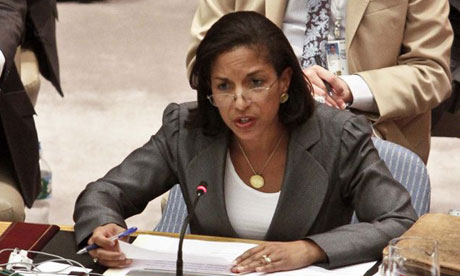 Tuesday, December 11, 2012 (4 comments)

The revealingly substance-free fight over Susan Rice She's a rising political star. And a Democrat. And Obama likes her and wants to nominate her. And that is enough to galvanize Democrats and progressives into cheering for her and defending her and working to support her even though she is a standard Brookings war-advocate who has a record and a set of beliefs completely anathema to the ones they claim to hold.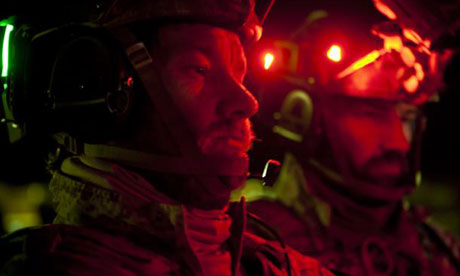 Monday, December 10, 2012 (10 comments)

Zero Dark Thirty: new torture-glorifying film wins raves What makes all of this so remarkable is that the film's glorifying claims about torture are demonstrably, factually false. That waterboarding and other torture techniques were effective in finding bin Laden is a fabrication.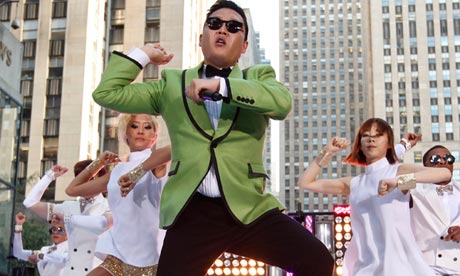 Saturday, December 8, 2012 (7 comments)

The PSY Scandal: Singing About Killing People v. Constantly Doing It Singing about killing innocent people is not in the same universe as doing it, yet many Americans infuriated about the former express little if any condemnation of the latter when done by their own government. It's so astonishing to watch people express surprise and bewilderment and anger when they discover that this behavior causes people in the world to intensely dislike the United States.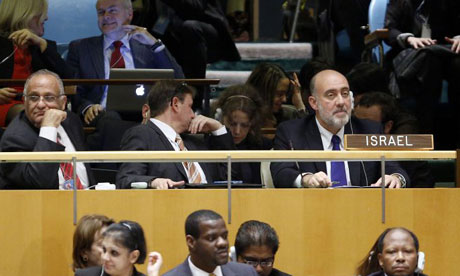 Tuesday, December 4, 2012 (4 comments)

The US and Israel: a short quiz on "rogue nation" status Essentially, it's the entire planet on one side, versus the US, its new right-wing poodle to the north, Israel, and three tiny, bribed islands on the other side. For those fortunate enough to reside outside of that realm of intense imperial propaganda: who is actually opposed to the consensus of the international community here? In other words, who are the real "rogue nations"?
Monday, December 3, 2012 (3 comments)

Progressive media claims they'll be 'tougher' on Obama now There are truly few things I'd like to see more than progressives holding Obama accountable and trying to compel him to change behavior, but their past conduct -- and especially the reasoning they offered to justify it -- leaves little reason to believe that this can or will happen.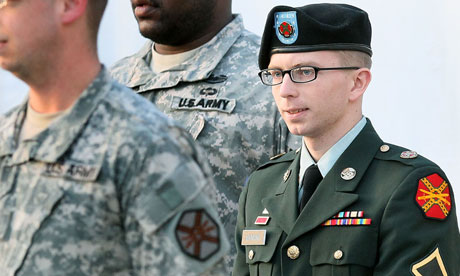 Saturday, December 1, 2012 (3 comments)

Bradley Manning: a tale of liberty lost in America The government's radical theory is that, although Manning had no intent to do so, the leaked information could have helped al-Qaida, a theory that essentially equates any disclosure of classified information -- by any whistleblower, or a newspaper -- with treason.
Wednesday, November 28, 2012 (12 comments)

AP believes it found evidence of Iran's work on nuclear weapons At the Bulletin of Atomic Scientists, Yousaf Butt and Ferenc Dalnoki-Veress document that the graph trumpeted by AP "does nothing more than indicate either slipshod analysis or an amateurish hoax." That's because, they explain, "the diagram features quite a massive error, which is unlikely to have been made by research scientists working at a national level."
Monday, November 26, 2012 (3 comments)

Obama: a GOP president should have rules limiting the kill list We have had four straight years of a president who has wielded what is literally the most extreme and tyrannical power a government can claim -- to execute anyone the leader wants, even his own citizens, in total secrecy and without a whiff of due process -- and who has resisted all efforts to impose a framework of limits or even transparency.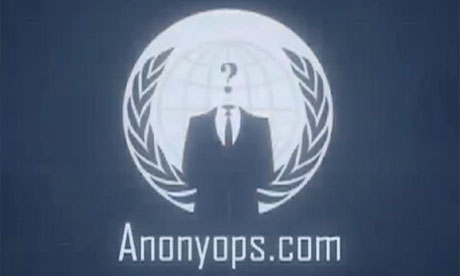 Friday, November 23, 2012 (9 comments)

Prosecution of Anonymous activists highlights war for Internet control This was a case where the US government -- through affirmative steps and/or approving acquiescence to criminal, sophisticated cyber-attacks -- all but destroyed the ability of an adversarial group, convicted of no crime, to function on the internet. Who would possibly consider that power anything other than extremely disturbing?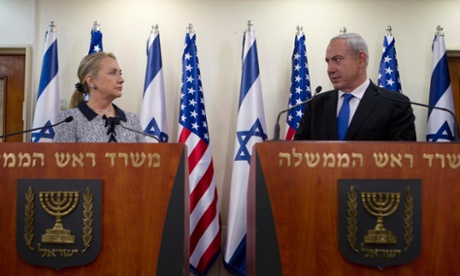 Wednesday, November 21, 2012 (9 comments)

The "both-sides-are-awful" dismissal of Gaza ignores the key role of the US government The bombs Israel drops on Gazans, and the planes they use to drop them, and the weapons they use to occupy the West Bank and protect settlements are paid for, in substantial part, by the US taxpayer, and those actions are shielded from recrimination by the UN veto power aggressively wielded in Israel's favor by the US government.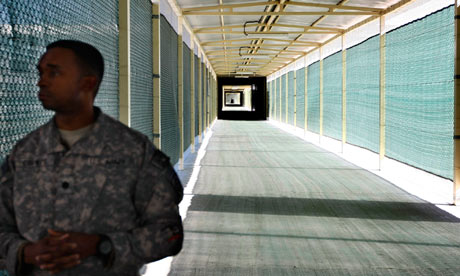 Tuesday, November 20, 2012 (2 comments)

US battles Iraq and Afghanistan over detention without charges In Afghanistan and Iraq, the US government is engaged in a fierce and protracted battle over the fundamental right to be free of indefinite detention. Specifically, the US is demanding that the governments of those two nations cease extending this right to their citizens.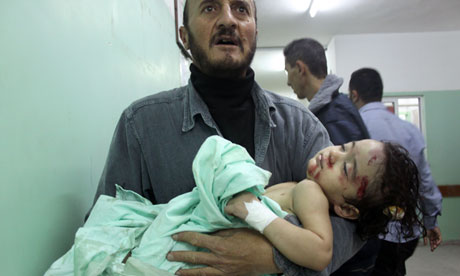 Saturday, November 17, 2012 (7 comments)

Stop pretending the US is an uninvolved, helpless party in the Israeli assault on Gaza Pretending that the US -- and the Obama administration -- bear no responsibility for what is taking place is sheer self-delusion, total fiction. It has long been the case that the central enabling fact in Israeli lawlessness and aggression is blind US support, and that continues, more than ever, to be the case under the presidency of the 2009 Nobel Peace Prize winner.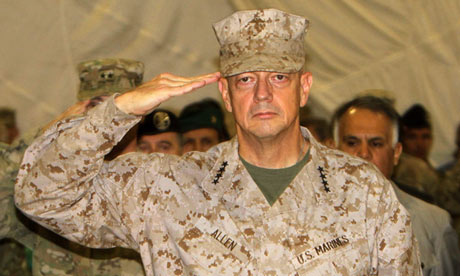 Tuesday, November 13, 2012 (5 comments)

FBI's abuse of the surveillance state is the real scandal needing investigation What is most disturbing about the whole Petraeus scandal is not the sexual activities that it revealed, but the wildly out-of-control government surveillance powers which enabled these revelations. What requires investigation here is not Petraeus and Allen and their various sexual partners but the FBI and the whole sprawling, unaccountable surveillance system that has been built.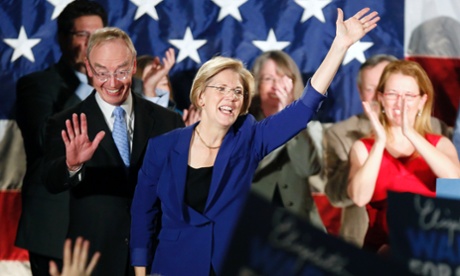 Wednesday, November 7, 2012 (34 comments)

Obama and progressives: what will liberals do with their big election victory? It is widely expected that Obama intends to pursue a so-called "Grand Bargain" whereby the GOP agrees to some very modest tax increases on the rich in exchange for substantial cuts to entitlement programs such as Social Security and Medicare, the crown legislative jewels of American liberalism.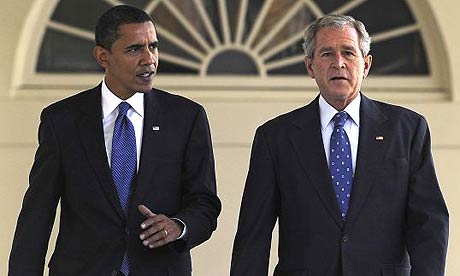 Saturday, November 3, 2012 (33 comments)

Who is the worst civil liberties president in US history? Wars maximize a political leader's power. The absurd contortions invoked by President Obama to fight a war in Libya not only in the absence of Congressional approval, but in the face of formal Congressional disapproval, belongs high on the list of his worst and likely most enduring civil liberties assaults).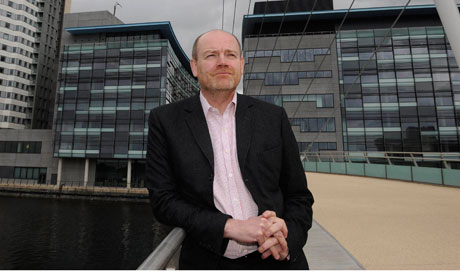 Wednesday, October 31, 2012 (2 comments)

Impressive integrity from two New York Times writers over BBC scandal Journalistic malfeasance is all too common, so it is worth taking a moment to behold, and applaud, what real journalistic courage and integrity looks like. Let us hope that the integrity displayed by Sullivan and Nocera prove to be contagious.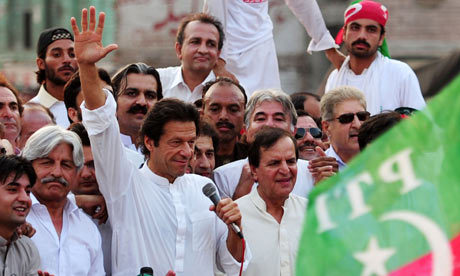 Monday, October 29, 2012 (4 comments)

US detention of Imran Khan part of trend to harass anti-drone advocates Bush officials and their supporters equated opposition to their foreign policies with support for the terrorists and a general hatred of and desire to harm the US. During the Obama presidency, many Democratic partisans have adopted the same lowly tactic with vigor. It is designed, above all else, to ensure that the American citizenry does not become exposed to effective critics of what the US is doing in the world.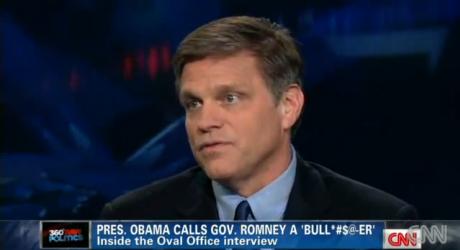 Friday, October 26, 2012 (6 comments)

Journalism in the Obama age shows the real media bias The religion, of the US establishment media is adulation of those who wield power, especially military power as personified by the inaptly referred to "commander-in-chief." Brinkley conducted the interview in the Oval Office from his knees because -- with some significant exceptions -- that's the posture which US media culture assumes in the presence of the royal court.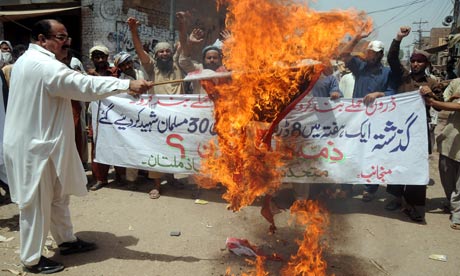 Tuesday, October 23, 2012 (7 comments)

Joe Klein's sociopathic defense of drone killings of children One of the primary reasons war -- especially protracted war -- is so destructive is not merely that it kills the populations at whom it is aimed, but it also radically degrades the character of the citizenry that wages it. That's what enables one of America's most celebrated pundits to go on the most mainstream of TV programs and coldly justify the killing of 4-year-olds, without so much as batting an eyelash.
Saturday, October 20, 2012 (8 comments)

The Remarkable, Unfathomable Ignorance of Debbie Wasserman Schultz Debbie Wasserman Schultz, the Democratic Congresswoman from Florida and the Chairwoman of the Democratic National Committee, has managed to remain completely ignorant about the fact that President Obama has asserted and exercised the power to secretly place human beings, including US citizens, on his "kill list" and then order the CIA to extinguish their lives.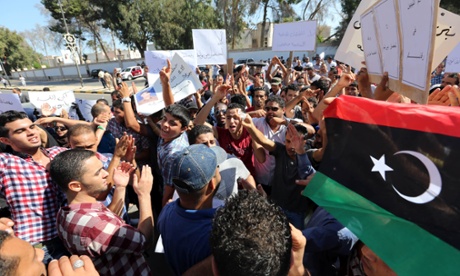 Sunday, October 14, 2012

Various Items: Free Speech v "Community," Lawlessness In Libya, Sprawling Surveillance State What has always driven repression of speech are the same universal human traits that are now flourishing as part of this latest effort: the tyrannical thirst for the power to silence ideas one dislikes, the self-regarding belief that one can apply objective principles of decency, "community" and Goodness to decide which modes of expression and which ideas should be barred.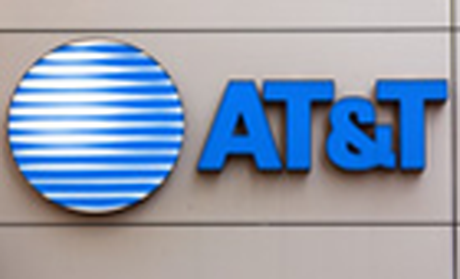 Wednesday, October 10, 2012 (11 comments)

US supreme court finalizes gift of immunity to the telecom giants The US supreme court just consecrated one of the most corrupt acts of the US government over the past decade: its vesting of retroactive legal immunity in the nation's telecom giants after they had been caught red-handed violating multiple US eavesdropping laws.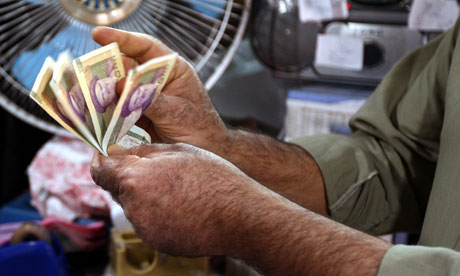 Sunday, October 7, 2012 (6 comments)

Iran Sanctions Now Causing Food Insecurity, Mass Suffering Most Americans literally have no idea, because nobody ever told them, that their government's imposition of sanctions in Iraq led to the deaths of hundreds of thousands of children, and they similarly have no idea that the suffering of ordinary Iranians is becoming increasingly substantial.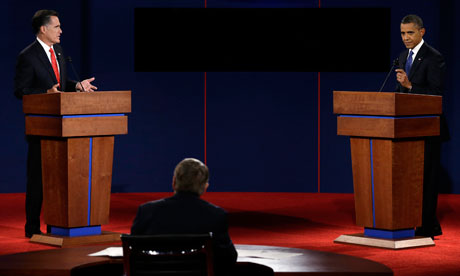 Thursday, October 4, 2012 (3 comments)

The US Presidential Debates' Illusion Of Political Choice Wednesday night's debate between Barack Obama and Mitt Romney underscored a core truth about America's presidential election season: presidential elections are now conducted almost entirely like a tawdry TV reality show. Personality quirks and trivialities about the candidates dominate coverage, and voter choices, leaving little room for substantive debates.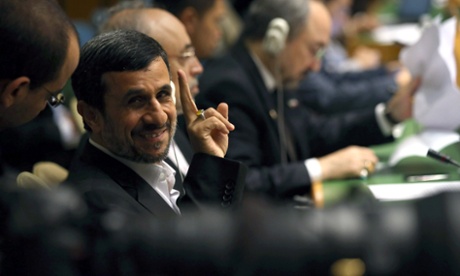 Tuesday, October 2, 2012 (2 comments)

The true reason US fears Iranian nukes: they can deter US attacks No rational person takes seriously the claim that Iran, even if it did obtain a nuclear weapon, would commit instant and guaranteed national suicide by using it to attack a nation that has a huge nuclear stockpile, which happens to include both the US and Israel.