From Substack
It is hard to overstate the sociopathy of US national security officials: their casual willingness to blatantly lie about the gravest matters is limitless.
Ben Rhodes
(
Image
by
Bureau of Educational & Cultural Affairs from flickr
)
Details
DMCA
Ever since Edward Snowden received asylum from Russia in 2013, Obama officials have repeatedly maligned his motives and patriotism by citing his "choice" to take up residence there. It has long been clear that this narrative was a lie: Snowden, after meeting with journalists in Hong Kong, intended only to transit through Moscow and then Havana on his way to seek asylum in Latin America. He was purposely prevented from leaving Russia trapped in the Moscow airport by the very Obama officials who then cynically weaponized his presence there to imply he was a civil-liberties hypocrite for "choosing" to live in such a repressive country or, even worse, a Kremlin agent or Russian spy.
But now we have absolute, definitive proof that Snowden never intended to stay in Russia but was deliberately prevented from leaving by the same Obama officials who exploited the predicament which they created. The proof was supplied unintentionally in the memoir of one of Obama's senior national security advisers, Ben Rhodes, entitled The World as It Is: A Memoir of the Obama White House. It is hard to overstate how dispositively Rhodes' own book proves that Obama officials generally, and Rhodes specifically, lied blatantly and cavalierly to the public about what happened: a level of sustained and conscious lying that can be explained only by sociopathy.
The memoir of Rhodes, now appropriately an MSNBC contributor, is an incredibly self-serving homage to himself that repeatedly attempts to demonstrate his own importance and accomplishments. The passage about Rhodes' conduct regarding Snowden is very much aligned with those goals. While repeatedly emphasizing how traumatic the Snowden revelations were for the Obama administrations, Rhodes boasts of the crucial role he played in preventing Snowden from leaving Russia as the NSA whistleblower was desperately attempting to do so exactly the opposite of what people like Rhodes and Hillary Clinton were telling the public about Snowden.
[Subscribe to Glenn Greenwald] Glenn Greenwald is a journalist,former constitutional lawyer, and author of four New York Times bestselling books on politics and law. His most recent book, "No Place to Hide," is about the U.S. surveillance state and his experiences reporting on the Snowden documents around the world. His forthcoming book, to be published in April, 2021, is about Brazilian history and current politics, with a focus on his experience in reporting a series of expose's in 2019 and 2020 which exposed high-level corruption by powerful officials in the government of President Jair Bolsonaro, which subsequently attempted to prosecute him for that reporting.
Foreign Policy magazine named Greenwald one of the top 100 Global Thinkers for 2013. He was the debut winner, along with "Democracy Now's" Amy Goodman, of the Park Center I.F. Stone Award for Independent Journalism in 2008, and also received the 2010 Online Journalism Award for his investigative work breaking the story of the abusive (more...)

The views expressed herein are the sole responsibility of the author and do not necessarily reflect those of this website or its editors.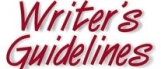 STAY IN THE KNOW
If you've enjoyed this, sign up for our daily or weekly newsletter to get lots of great progressive content.
To View Comments or Join the Conversation: