Articles Listed By Popularity List By Date
Page 1 of 8 First Back Next 2 3 4 5 6 7 8 View All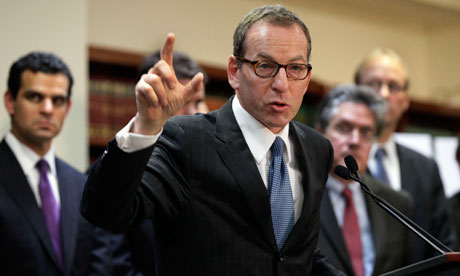 Wednesday, December 12, 2012 (14 comments)

HSBC, too big to jail, is the new poster child for US two-tiered justice system The US government is expressly saying that banking giants reside outside of -- above -- the rule of law, that they will not be punished when they get caught red-handed committing criminal offenses for which ordinary people are imprisoned for decades.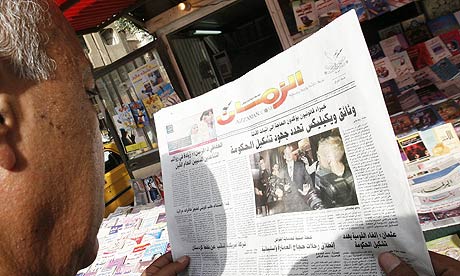 Thursday, September 27, 2012 (5 comments)

US investigates possible WikiLeaks leaker for "communicating with the enemy" this odious theory is not confined to Manning. The US military appears to be treating all potential leaks -- at least those to WikiLeaks -- as "aiding" or "communicating with" the enemy. But there is no possible limiting principle that would confine that theory only to such leaks; they would necessarily apply to all leaks of classified information to any media outlets.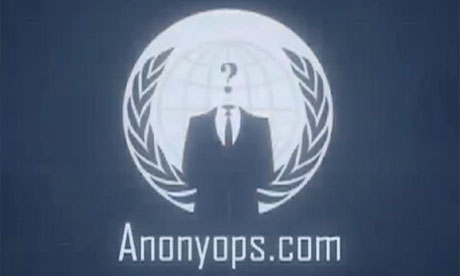 Friday, November 23, 2012 (9 comments)

Prosecution of Anonymous activists highlights war for Internet control This was a case where the US government -- through affirmative steps and/or approving acquiescence to criminal, sophisticated cyber-attacks -- all but destroyed the ability of an adversarial group, convicted of no crime, to function on the internet. Who would possibly consider that power anything other than extremely disturbing?

Monday, August 1, 2011 (51 comments)

The myth of Obama's "blunders" and "weakness" How anyone can claim in the face of all that evidence that the President was "forced" into making these cuts -- as opposed to having eagerly sought them -- is mystifying indeed.
Saturday, October 20, 2012 (8 comments)

The Remarkable, Unfathomable Ignorance of Debbie Wasserman Schultz Debbie Wasserman Schultz, the Democratic Congresswoman from Florida and the Chairwoman of the Democratic National Committee, has managed to remain completely ignorant about the fact that President Obama has asserted and exercised the power to secretly place human beings, including US citizens, on his "kill list" and then order the CIA to extinguish their lives.
Saturday, December 28, 2013 (6 comments)

4 quick points about the MSNBC discussion It's particularly ironic to hear that (a) a journalist is doing something improper ("crossing the line") by defending his source, while (b) it's perfectly proper for journalists to devote their entire careers to defending and venerating the most powerful political official in the nation. Doesn't that reverse the formulation rather radically?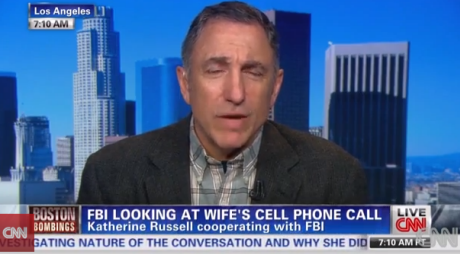 Sunday, May 5, 2013 (15 comments)

Are All Telephone Calls Recorded And Accessible To The US Government? All digital communications -- meaning telephone calls, emails, online chats and the like -- are automatically recorded and stored and accessible to the government after the fact. To describe that is to define what a ubiquitous, limitless Surveillance State is.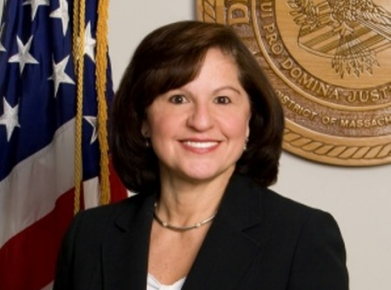 Thursday, January 17, 2013 (8 comments)

Carmen Ortiz And Stephen Heymann: Accountability For Prosecutorial Abuse This immunity for people with power needs to stop. The power of prosecutors is particularly potent, and abuse of that power is consequently devastating. Prosecutorial abuse is widespread in the US, and it's vital that a strong message be sent that it is not acceptable. It would be unconscionable to decide that this should be simply forgotten.

Sunday, December 18, 2011 (3 comments)

Three myths about the detention bill This is the first time this power of indefinite detention is being expressly codified by statute (there's not a word about detention powers in the 2001 AUMF). Indeed, as the ACLU and HRW both pointed out, it's the first time such powers are being codified in a statute since the McCarthy era Internal Security Act of 1950.
Thursday, September 25, 2014 (2 comments)

How Former Treasury Officials And The UAE Are Manipulating American Journalists The key principals of Camstoll have hard-core neoconservative backgrounds. Here they are working hand in hand with neocon journalists to publicly trash a new enemy of Israel, in service of the agenda of Gulf dictators. This is the bizarre neocon/Israel/Gulf-dictator coalition now driving not only U.S. policy but, increasingly, U.S. discourse as well.
Saturday, December 20, 2014 (2 comments)

Meet Alfreda Bikowsky, The Senior Officer At The Center Of The CIA's Torture Scandals The person described by both NBC and The New Yorker is senior CIA officer Alfreda Frances Bikowsky. Multiple news outlets have reported that as the result of a long string of significant errors and malfeasance, her competence and integrity are doubted -- even by some within the agency.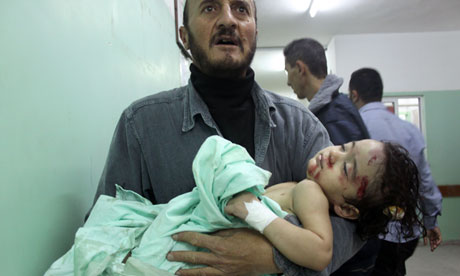 Saturday, November 17, 2012 (7 comments)

Stop pretending the US is an uninvolved, helpless party in the Israeli assault on Gaza Pretending that the US -- and the Obama administration -- bear no responsibility for what is taking place is sheer self-delusion, total fiction. It has long been the case that the central enabling fact in Israeli lawlessness and aggression is blind US support, and that continues, more than ever, to be the case under the presidency of the 2009 Nobel Peace Prize winner.
Wednesday, January 14, 2015 (51 comments)

France arrests comedian for Facebook comments, showing the sham of the West's "Free Speech" Celebration Since that glorious "free speech" march, France has reportedly opened 54 criminal cases for "condoning terrorism." AP reported this morning that "France ordered prosecutors around the country to crack down on hate speech, anti-Semitism and glorifying terrorism."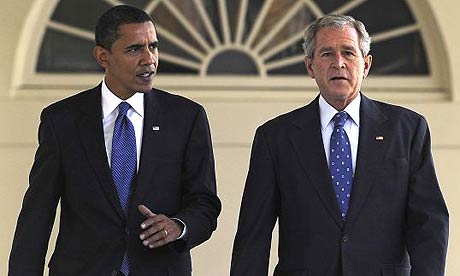 Saturday, November 3, 2012 (33 comments)

Who is the worst civil liberties president in US history? Wars maximize a political leader's power. The absurd contortions invoked by President Obama to fight a war in Libya not only in the absence of Congressional approval, but in the face of formal Congressional disapproval, belongs high on the list of his worst and likely most enduring civil liberties assaults).

Saturday, August 27, 2016 (5 comments)

Why Did the Saudi Regime and Other Gulf Tyrannies Donate Millions to the Clinton Foundation? Hillary Clinton was America's chief diplomat, and tyrannical regimes such as the Saudis and Qataris jointly donated tens of millions of dollars to an organization run by her family and operated in its name, one whose works has been a prominent feature of her public persona. That extremely valuable opportunity to curry favor with the Clintons, and to secure access to them, continues as she runs for president.
Friday, February 19, 2016 (7 comments)

Hillary Clinton, With Little Notice, Vows to Embrace an Extremist Agenda on Israel Bill Clinton's vow of even greater support for Israel is completely consistent with what Hillary Clinton herself has been telling American Jewish audiences for months. In November, she published an op-ed in The Forward in which she vowed to strengthen relations not only with Israel, but also with its extremist prime minister, Benjamin Netanyahu.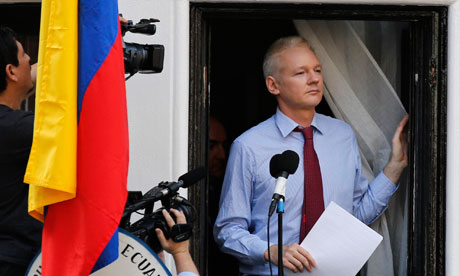 Wednesday, August 22, 2012 (8 comments)

The bizarre, unhealthy, blinding media contempt for Julian Assange There are several obvious reasons why Assange provokes such unhinged media contempt. The most obvious among them is competition: the resentment generated by watching someone outside their profession generate more critical scoops in a year than all other media outlets combined. Professional and ego-based competition produces personal hatred like nothing else can.
Thursday, March 26, 2015 (3 comments)

Netanyahu's Spying Denials Contradicted By Secret NSA Documents Israel's claim that it does not conduct espionage against the United States is not only incredible on its face. It is also squarely contradicted by top-secret NSA documents, which state that Israel targets the U.S. government for invasive electronic surveillance, and does so more aggressively and threateningly than almost any other country in the world.

Sunday, December 11, 2011 (2 comments)

Hillary Clinton and Internet Freedom What Hillary Clinton is condemning here is exactly that which not only the administration in which she serves, but also she herself, has done in one of the most important Internet freedom cases of the last decade: WikiLeaks. And beyond that case, both Clinton specifically and the Obama administration generally have waged a multi-front war on Internet freedom.
Monday, January 6, 2014 (5 comments)

Answers to questions about the New News Site-- First Look-- and NSA Reporting Below is an email exchange I had with a reader over questions he asked about our new venture and the reporting we've been doing in the NSA story, which I'm publishing with his permission.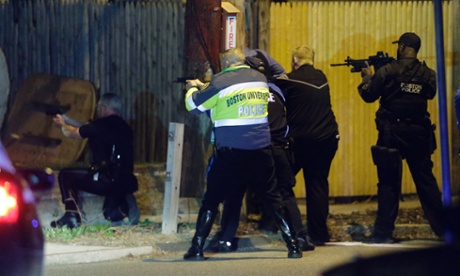 Monday, April 22, 2013 (10 comments)

Why Is Boston "Terrorism" But Not Aurora, Sandy Hook, Tucson And Columbine? Over the last two years, the US has witnessed at least three other episodes of mass, indiscriminate violence that killed more people than the Boston bombings did. The word "terrorism" was almost never used to describe that indiscriminate slaughter of innocent people, and none of the perpetrators of those attacks was charged with terrorism-related crimes.
Thursday, April 23, 2015 (45 comments)

What Explains The Power Of Dzhokhar Tsarnaev's Middle Finger? This one photo, standing alone, was designed to produce a visceral, bottomless contempt for Tsarnaev which even disgust at his actual crime could not achieve. The expectation was that it would irreversibly establish the jury and public's view of him as not just evil but sub-human, deserving of state-imposed death.

Sunday, January 1, 2012 (28 comments)

Progressives and the Ron Paul fallacies The candidate supported by liberals and progressives and for whom most will vote -- Barack Obama -- advocates views on these issues (indeed, has taken action on these issues) that liberals and progressives have long claimed to find repellent, even evil.

Saturday, December 25, 2010 (8 comments)

What WikiLeaks revealed to the world in 2010 What WikiLeaks exposed to the world just in the last year: the breadth of the corruption, deceit, brutality and criminality on the part of the world's most powerful factions.

Wednesday, June 29, 2011 (3 comments)

U.S., Israel escalate threats against flotilla, including U.S. citizens The type of uncontroversial statement -- you shouldn't shoot our unarmed citizens -- is inconceivable when it comes to the U.S. and Israel. So devoted is the U.S. Government to defending the actions of Israel's that it will even preemptively justify violent attacks on its own citizens, threaten Americans protesting Israel's policies with prosecution for aiding Terrorism, and isolate itself from the world to defend them.
Saturday, October 26, 2013 (13 comments)

As Europe erupts over US spying, NSA chief says government must stop media Can even President Obama and his most devoted loyalists continue to maintain, with a straight face, that this is all about Terrorism? How are American and British officials, in light of their conduct in all of this, going to maintain the pretense that they are defenders of press freedoms and are in a position to lecture and condemn others for violations?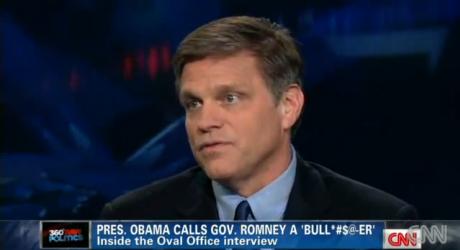 Friday, October 26, 2012 (6 comments)

Journalism in the Obama age shows the real media bias The religion, of the US establishment media is adulation of those who wield power, especially military power as personified by the inaptly referred to "commander-in-chief." Brinkley conducted the interview in the Oval Office from his knees because -- with some significant exceptions -- that's the posture which US media culture assumes in the presence of the royal court.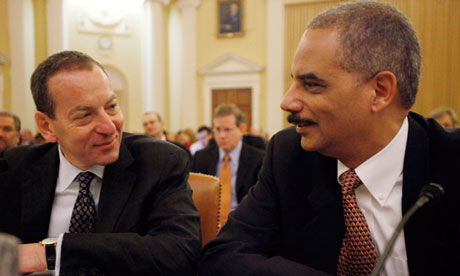 Wednesday, January 23, 2013 (16 comments)

The Untouchables: How The Obama Administration Protected Wall Street From Prosecutions Obama justice officials acted to protect the most powerful factions in the society in the face of overwhelming evidence of serious criminality. Indeed, financial elites were not only vested with immunity for their fraud, but thrived as a result of it, even as ordinary Americans continue to suffer the effects of that crisis.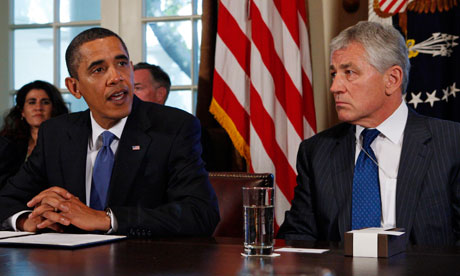 Sunday, January 6, 2013 (53 comments)

Chuck Hagel And Liberals: What Are The Priorities? Like virtually every prominent politician in both parties, Chuck Hagel had primitive and ugly views on gay issues back in 1998. But shouldn't the question be: does he still hold these views or, like huge numbers of Americans, have his views evolved since then? Hagel has apologized for what he said, an apology which James Hormel accepted.

Friday, December 16, 2011 (7 comments)

Bradley Manning Deserves a Medal The oppressive treatment of Manning is designed to create a climate of fear, to send a signal to those who in the future discover serious wrongdoing committed in secret by the US: if you're thinking about exposing what you've learned, look at what we did to Manning and think twice. The real crimes exposed by this episode are those committed by the prosecuting parties, not the accused.
Tuesday, July 18, 2017 (13 comments)

With New D.C. Policy Group, Dems Continue to Rehabilitate and Unify With Bush-Era Neocons ONE OF THE most under-discussed yet consequential changes in the American political landscape is the reunion between the Democratic Party and the country's most extreme and discredited neocons. While the rise of Donald Trump, whom neocons loathe, has accelerated this realignment, it began long before the ascension of Trump and is driven by far more common beliefs than contempt for the current president.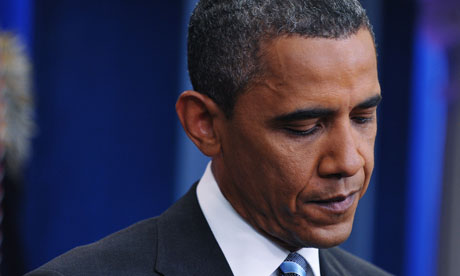 Saturday, July 23, 2011 (22 comments)

Barack Obama is gutting the core principles of the Democratic party Obama is now on the verge of injecting what until recently was the politically toxic and unattainable dream of Wall Street and the American right -- attacks on the nation's social safety net -- into the heart and soul of the Democratic party's platform.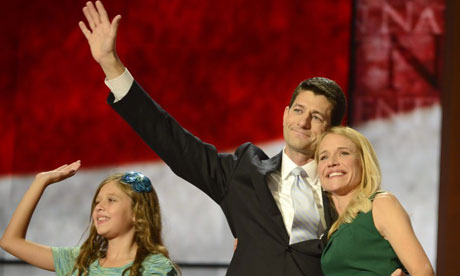 Sunday, September 2, 2012 (8 comments)

Election 2012 and the media: a vast rightwing conspiracy of stupid CNN's vapid fixation on the dreaminess of our political leaders and "their beautiful families" dominates political discourse generally, especially during the nation's presidential election cycle, which drags on for a seemingly interminable 18 months -- more than one third of the president's term -- and drowns out virtually all other political issues.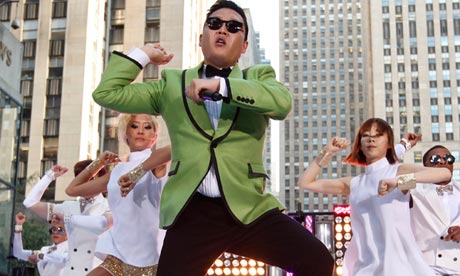 Saturday, December 8, 2012 (7 comments)

The PSY Scandal: Singing About Killing People v. Constantly Doing It Singing about killing innocent people is not in the same universe as doing it, yet many Americans infuriated about the former express little if any condemnation of the latter when done by their own government. It's so astonishing to watch people express surprise and bewilderment and anger when they discover that this behavior causes people in the world to intensely dislike the United States.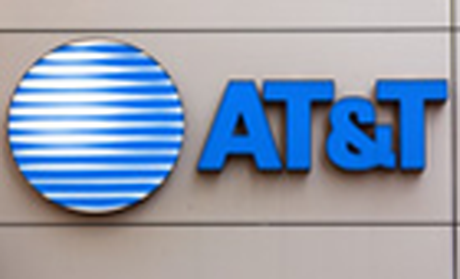 Wednesday, October 10, 2012 (11 comments)

US supreme court finalizes gift of immunity to the telecom giants The US supreme court just consecrated one of the most corrupt acts of the US government over the past decade: its vesting of retroactive legal immunity in the nation's telecom giants after they had been caught red-handed violating multiple US eavesdropping laws.

Wednesday, January 18, 2012 (8 comments)

Chris Dodd's paid SOPA crusading In his SOPA advocacy, Dodd has resorted to holding up Chinese censorship as the desired model, mouthing the slogans of despots, and even outright lying. Like virtually all extremist, oppressive bills backed by large industry, SOPA and PIPA have full bipartisan support; among its co-sponsors are Democratic Sen. Patrick Leahy and GOP Rep. Lamar Smith, with many Senators from both parties in support and Harry Reid pushing it
Saturday, July 26, 2014

The NSA's New Partner in Spying: Saudi Arabia's Brutal State Police U.S. support for the Saudi regime is long-standing. One secret 2007 NSA memo lists Saudi Arabia as one of four countries where the U.S. "has [an] interest in regime continuity." The Saudi Ministry of Defense also relies on the NSA for help with "signals analysis equipment upgrades, decryption capabilities and advanced training on a wide range of topics."
Wednesday, September 19, 2012 (7 comments)

Unlike Afghan leaders, Obama fights for power of indefinite military detention Many Americans, particularly in the age of Obama, are content to assume that anyone whom the US government accuses of being a terrorist should, for that reason alone, be assumed to be guilty, and as a result, any punishment the president decides to dole out -- indefinite imprisonment, summary execution -- is warranted and just; no bothersome, obsolete procedures such as "trials" or "indictments" are necessary.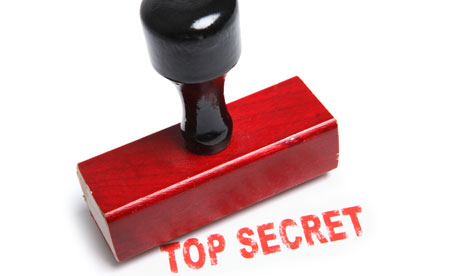 Monday, October 14, 2013 (37 comments)

The Perfect Epitaph For Establishment Journalism National security state officials also decreed that it would "not be in the public interest" to report on the Pentagon Papers, or the My Lai massacre, or the network of CIA black sites in which detainees were tortured, or the NSA warrantless eavesdropping program, or the documents negating claims of Iraqi WMDs, or a whole litany of waste, corruption and illegality that once bore the "top secret" label.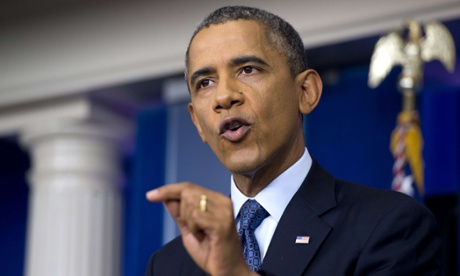 Thursday, October 10, 2013 (1 comments)

Committee to Protect Journalists issues scathing report on Obama administration A report -- the first-ever on press freedoms in the US -- written by former Washington Post executive editor Leonard Downie, Jr., the report offers a comprehensive survey of the multiple ways that the Obama presidency has ushered in a paralyzing climate of fear for journalists and sources alike, one that severely threatens the news-gathering process.
Wednesday, April 8, 2015 (1 comments)

Political Smears in U.S. Never Change: the NYT's 1967 Attack on MLK's Anti-War Speech The script for smearing never changes -- it stays constant over five decades and through the establishments of both parties -- and it's one of the reasons Ellsberg so closely identifies with Snowden and has become one of his most vocal defenders.
Wednesday, July 6, 2016 (10 comments)

Washington Has Been Obsessed With Punishing Secrecy Violations -- until Hillary Clinton Secrecy is a virtual religion in Washington. Those who violate its dogma have been punished in the harshest and most excessive manner -- at least when they possess little political power or influence. As has been widely noted, the Obama administration has prosecuted more leakers under the 1917 Espionage Act than all prior administrations combined.
Monday, April 6, 2015 (6 comments)

Why John Oliver Can't Find Americans Who Know Edward Snowden's Name (It's Not About Snowden) it's actually not surprising at all that a large number of Americans are unaware of who Snowden is, nor does it say much at all about the surveillance debate. That's because a large number of Americans, by choice, are remarkably unaware of virtually all political matters.
Tuesday, July 29, 2014 (27 comments)

Terrorism in the Israeli Attack on Gaza "Terrorism" is, and from the start was designed to be, almost entirely devoid of discernible meaning. It's a fear-mongering slogan, lacking any consistent application, intended to end rational debate and justify virtually any conduct by those who apply the term. But to the extent it means anything beyond that, it typically refers to the killing of civilians as a means of furthering political or military goals.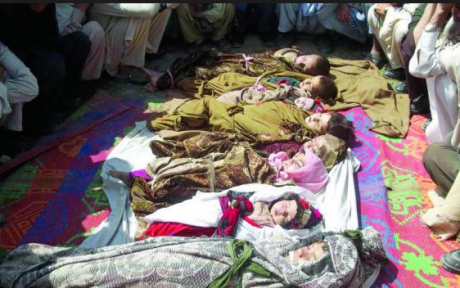 Sunday, May 26, 2013 (7 comments)

Andrew Sullivan, terrorism, and the art of distortion Americans and westerners have been relentlessly bombarded with the message that We are the Noble and Innocent Victims and those Muslims are the Evil, Primitive, Savage Aggressors, so that's what many people are trained to believe, and view any challenge to that as an assault on their core tribalistic convictions.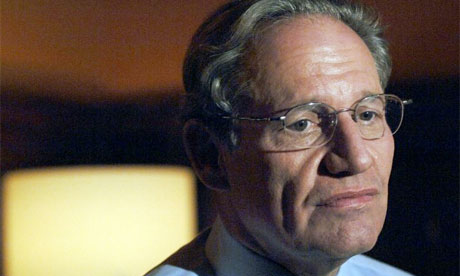 Thursday, February 28, 2013 (13 comments)

Bob Woodward Embodies US Political Culture In A Single Outburst The decades-old Woodward lore plays a critical role in maintaining the fiction of a watchdog press corps even though he is one of the most faithful servants of the war machine and the national security and surveillance states. Every once and awhile, the mask falls, and it's a good thing when it does.
Thursday, October 6, 2016 (13 comments)

U.S. Admits Israel Is Building Permanent Apartheid Regime -- Weeks After Giving It $38 Billion This week, with its fresh new $38 billion commitment in hand, the Israeli government announced the approval of an all new settlement in the West Bank, one that is particularly hostile to ostensible U.S. policy, the international consensus, and any prospects for an end to occupation.

Saturday, November 19, 2011 (16 comments)

Here's What Attempted Co-Option of OWS Looks Like SEIU's effort to convert and degrade the Occupy movement into what SEIU's national leadership is -- a loyal arm of the DNC and the Obama White House -- has become even more overt WH-aligned groups such as the Center for American Progress have made explicitly clear that they are going to try to convert OWS into a vote-producing arm for the Obama 2012 campaign
Wednesday, November 23, 2011 (4 comments)

The Media and Iran: Familiar Mindlessness In Washington media circles, being chosen by U.S. officials as the mindless stenographic vessel for the dissemination of anonymous official statements is an honor higher than the Pulitzer. As Seymour Hersh detailed yesterday in an interview on Democracy Now, exactly the same precincts that took the lead in disseminating false claims about Saddam are being used to do so with Iran.
Saturday, June 15, 2013 (9 comments)

Edward Snowden's Worst Fear Has Not Been Realized -- Thankfully The stories thus far published by the Guardian are already leading to concrete improvements in accountability and transparency. The ACLU quickly filed a lawsuit in federal court challenging the legality, including the constitutionality, of the NSA's collection of the phone records of all Americans.
Sunday, June 7, 2015 (2 comments)

Media Lessons from Snowden Reporting: LA Times Editors Advocate Prosecution of Sources The LAT editors are opposed to a pardon or to clemency for Edward Snowden. While generously conceding that Snowden has "a strong argument for leniency," they nonetheless insist that "in a society of laws, someone who engages in civil disobedience in a higher cause should be prepared to accept the consequences."
Wednesday, May 13, 2015 (2 comments)

Greatest Threat To Free Speech Comes Not From Terrorism, But From Those Claiming To Fight It Threats to free speech can come from lots of places. But right now, the greatest threat by far in the West to ideals of free expression is coming not from radical Muslims, but from the very Western governments claiming to fight them. The increasingly unhinged, Cheney-sounding governments of the UK, Australia, France, New Zealand and Canada -- joining the U.S. -- have a seemingly insatiable desire to curb freedoms.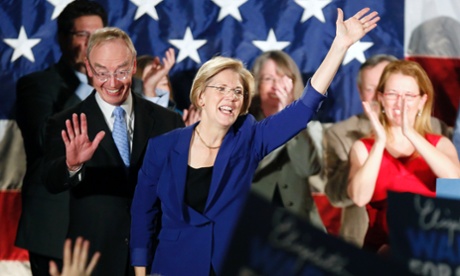 Wednesday, November 7, 2012 (34 comments)

Obama and progressives: what will liberals do with their big election victory? It is widely expected that Obama intends to pursue a so-called "Grand Bargain" whereby the GOP agrees to some very modest tax increases on the rich in exchange for substantial cuts to entitlement programs such as Social Security and Medicare, the crown legislative jewels of American liberalism.
Thursday, March 12, 2015 (7 comments)

Maybe Obama's Sanctions on Venezuela are Not Really About His "Deep Concern" Over Suppression of Political Rights As for Obama's decree that Venezuela now poses an "extraordinary threat to the national security" of the United States, is there anyone, anywhere, that wants to defend the reasonability of that claim? Think about what it says about our discourse that Obama officials know they can issue such insultingly false tripe with no consequences.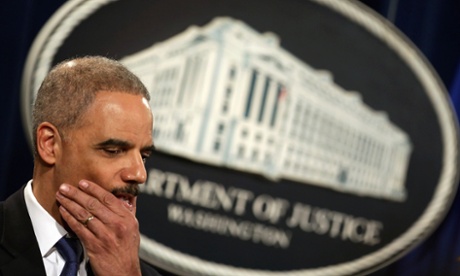 Wednesday, May 29, 2013 (4 comments)

Will Journalists Take Any Steps To Defend Against Attacks On Press Freedom? It's always in the interest of political leaders to control the flow of information and to punish those who make them look bad. That's why there is a free press guarantee in the First Amendment. If journalists aren't willing to protect it, why would anyone else?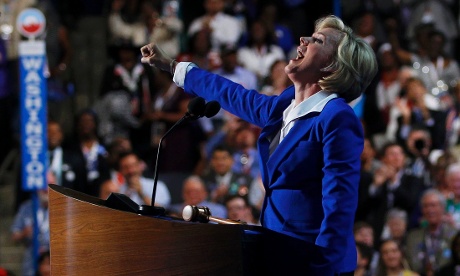 Monday, February 11, 2013 (4 comments)

DOJ Kill List Memo Forces Many Dems Out Of The Closet As Overtly Unprincipled Hacks Obama has embraced and expanded the core premises of the Bush/Cheney global war on terror that Democrats so vehemently claimed to find offensive, radical, a "shredding of the Constitution." And they are now supportive for one reason and one reason only: it's a Democratic president whom they trust--Barack Obama--rather than a Republican president they distrust.
Friday, August 7, 2015 (3 comments)

To Defend Iran Deal, Obama Boasts That He's Bombed Seven Countries Our nation's Churchillian warriors are such sensitive souls: sociopathically indifferent to the lives they continually extinguish around the world (provided it all takes place far away from their comfort and safety), but deeply, deeply hurt -- "especially insulted" -- by mean words directed at them and their motives.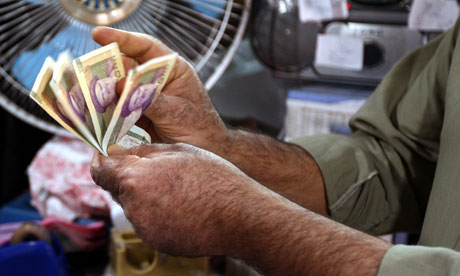 Sunday, October 7, 2012 (6 comments)

Iran Sanctions Now Causing Food Insecurity, Mass Suffering Most Americans literally have no idea, because nobody ever told them, that their government's imposition of sanctions in Iraq led to the deaths of hundreds of thousands of children, and they similarly have no idea that the suffering of ordinary Iranians is becoming increasingly substantial.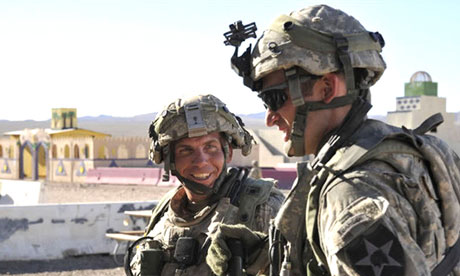 Wednesday, March 21, 2012 (15 comments)

America Afghanistan and American imperialism What is most revealed by the decision to remove Bales from Afghanistan is the American belief that no other country--including those its invades and occupies--can ever impose accountability on Americans. It is apparently what caused the US to quickly remove the accused shooter from Afghanistan.
Tuesday, October 7, 2014 (16 comments)

Key Democrats, Led By Hillary Clinton, Leave No Doubt That Endless War Is Official U.S. Doctrine The purpose of the War on Terror -- it was designed from the start to be endless. Both Bush and Obama officials have explicitly said that the war will last at least a generation. The nature of the "war," and the theories that have accompanied it, is that it has no discernible enemy and no identifiable limits.

Wednesday, January 8, 2014 (9 comments)

4 points about the 1971 FBI break-in Just as is true of Daniel Ellsberg today, these activists will be widely hailed as heroic, noble, courageous, etc. That's because it's incredibly easy to praise people who challenge governments of the distant past, and much harder to do so for those who challenge those who wield actual power today.
Saturday, December 30, 2017 (18 comments)

Facebook Says it is Deleting Accounts at the Direction of the U.S. and Israeli Governments What makes this censorship particularly consequential is that "96 percent of Palestinians said their primary use of Facebook was for following news." That means that Israeli officials have virtually unfettered control over a key communications forum of Palestinians.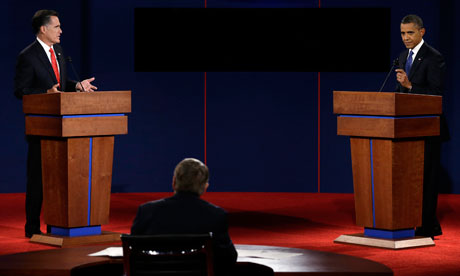 Thursday, October 4, 2012 (3 comments)

The US Presidential Debates' Illusion Of Political Choice Wednesday night's debate between Barack Obama and Mitt Romney underscored a core truth about America's presidential election season: presidential elections are now conducted almost entirely like a tawdry TV reality show. Personality quirks and trivialities about the candidates dominate coverage, and voter choices, leaving little room for substantive debates.
Friday, May 17, 2013 (15 comments)

Washington Gets Explicit: Its 'War On Terror' Is Permanent Each year of endless war that passes further normalizes the endless rights erosions justified in its name. Those powers of secrecy, indefinite detention, mass surveillance, and due-process-free assassination are not going anywhere. They are now permanent fixtures not only in the US political system but, worse, in American political culture.

Wednesday, October 12, 2011 (9 comments)

The "very scary" Iranian Terror plot The ironies here are so self-evident it's hard to work up the energy to point them out. Outside of Pentagon reporters, Washington Post Editorial Page Editors, and Brookings "scholars," is there a person on the planet anywhere who can listen with a straight face as drone-addicted U.S. Government officials righteously condemn the evil, illegal act of entering another country to commit an assassination?
Wednesday, March 4, 2015 (2 comments)

The "Snowden Is Ready To Come Home!" Story: A Case Study In Typical Media Deceit When U.S. political and media figures say Snowden should "man up," come home and argue to a court that he did nothing wrong, they are deceiving the public, since they have made certain that whistleblowers charged with "espionage" are legally barred from even raising that defense.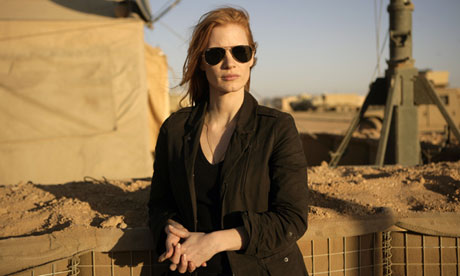 Saturday, December 15, 2012 (7 comments)

Zero Dark Thirty: CIA hagiography, pernicious propaganda Like the bin Laden killing itself, this is a film that tells Americans to feel good about themselves, to feel gratitude for the violence done in their name, to perceive the War-on-Terror-era CIA not as lawless criminals but as honorable heroes.
Thursday, August 14, 2014 (9 comments)

The Militarization of U.S. Police: Finally Dragged Into the Light by the Horrors of Ferguson Americans are now so accustomed to seeing police officers decked in camouflage and Robocop-style costumes, riding in armored vehicles and carrying automatic weapons first introduced during the U.S. occupation of Baghdad, that it has become normalized.
Wednesday, October 22, 2014 (9 comments)

Canada, At War For 13 Years, Shocked that "A Terrorist" Attacked Its Soldiers A country doesn't get to run around for years wallowing in war glory, invading, rendering and bombing others, without the risk of having violence brought back to it. Rather than being baffling or shocking, that reaction is completely natural and predictable. The only surprising thing about any of it is that it doesn't happen more often.
Friday, December 2, 2011 (6 comments)

Congress endorsing military detention, a new AUMF The Congress, on a fully bipartisan basis, acting not only to re-affirm the war but to expand it even further: by formally declaring that the entire world (including the U.S.) is a battlefield and the war will essentially go on forever.
Saturday, June 6, 2015

Did Max Boot And Commentary Magazine Lie About Eward Snowden? You Decide. It's not surprising that someone whose entire adult life is shaped by extreme cowardice would want to accuse others of lacking courage, as it distracts attention away from oneself and provides the comfort of company. Nor is it surprising that government-loyal journalists spew outright falsehoods to smear whistleblowers.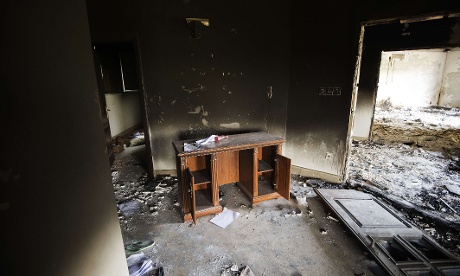 Friday, September 21, 2012 (4 comments)

Obama officials' spin on Benghazi attack mirrors Bin Laden raid untruths The Obama administration's claims about the Benghazi attack are but the latest in a long line of falsehoods it has spouted on crucial issues, all in order to serve its interests and advance its agenda. Perhaps it is time to subject those claims to intense skepticism and to demand evidence before believing they are true.
Wednesday, August 1, 2012 (7 comments)

Extremism Normalized The New York Times first confirmed Obama's targeting of citizens for assassinations in 2010, it noted, citing "officials," that "it is extremely rare, if not unprecedented, for an American to be approved for targeted killing." No longer. That presidential power -- literally the most tyrannical power a political leader can seize -- is also now a barely noticed fixture of our political culture.
Thursday, April 16, 2015 (4 comments)

Religious Fanaticism Is A Huge Factor In Americans' Support For Israel There is no denying that religious extremism plays a very significant role in American attitudes toward Israel. Given its importance, this is a remarkably under-discussed phenomenon, mostly because American media figures are very comfortable maligning other countries as being driven by religious fanaticism while ignoring how much their own country is.
Friday, October 10, 2014 (5 comments)

Edward Snowden's Girlfriend, Lindsay Mills, Moved to Moscow to Live With Him Snowden not only changed how the world thinks about a number of profoundly important political issues by defying its most powerful government, but then was able to build a happy, healthy and fulfilling life for himself. And if he can do that, so can other whistleblowers, which is precisely why so much effort has been devoted to depicting him in all sorts of false lights.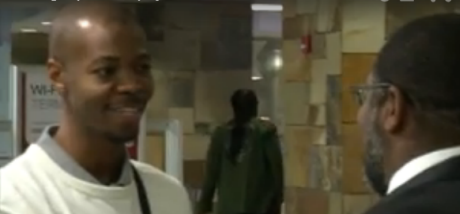 Sunday, February 10, 2013 (2 comments)

US Air Force Veteran, Finally Allowed To Fly Into US, Is Now Banned From Flying Back Home Now he's just in a no-man's land. He can't contest the accusations against him because there are none. After being blocked for months from visiting his own country and his terminally ill mother, he's now barred from returning to his home, his job, and his own family. All of this is done by his own government without a shred of due process, transparency or accountability.
Sunday, December 4, 2016 (1 comments)

The Smear Campaign Against Keith Ellison Is Repugnant but Reveals Much About Washington Three days ago, the now ironically named Anti-Defamation League pronounced Ellison's 2010 comments about Israel "deeply disturbing and disqualifying." Other Israel advocates have now joined in. What are Ellison's terrible sins? He said in a 2010 speech that while he "wanted the U.S. to be friends with Israel," the U.S. "can't allow another country to treat us like we're their ATM."
Friday, April 17, 2015 (4 comments)

NBC's Conduct In Engel Kidnapping Story Is More Troubling Than the Brian Williams Scandal Nobody can blame Engel -- a courageous reporter -- for falling for what appears to be a well-coordinated ruse. When he and his fellow captives believed with good reason that their lives were in immediate danger, it's completely understandable that he believed he had been captured by pro-Assad forces. There is no real evidence that Engel did anything wrong. is most certainly not true of NBC News executives.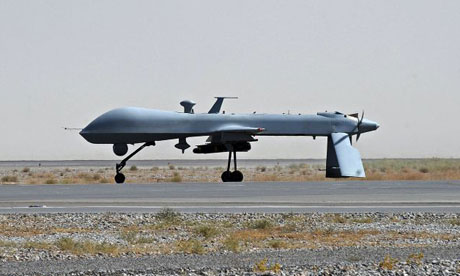 Tuesday, September 25, 2012 (4 comments)

New Stanford/NYU study documents the civilian terror from Obama's drones Obama is claiming the power to decide who should be killed without a shred of transparency, oversight, or due process -- a power that is being continuously used to kill civilians, including children -- and many progressives now actually cheer for that.

Saturday, December 9, 2017 (3 comments)

The U.S. Media Yesterday Suffered its Most Humiliating Debacle in Ages: Now Refuses All Transparency Over What Happened It's hard to quantify exactly how many people were deceived -- filled with false news and propaganda -- by the CNN story. But thanks to Democratic-loyal journalists and operatives who decree every Trump/Russia claim to be true without seeing any evidence, it's certainly safe to say that many hundreds of thousands of people, almost certainly millions, were exposed to these false claims.
Friday, March 27, 2015 (3 comments)

Court Accepts DOJ's "State Secrets" Claim To Protect Shadowy Neocons: A New Low A truly stunning debasement of the U.S. justice system just occurred through the joint efforts of the Obama Justice Department and a meek and frightened Obama-appointed federal judge, Edgardo Ramos, all in order to protect an extremist neocon front group from scrutiny and accountability.
Tuesday, March 10, 2015 (5 comments)

The Parties' Role Reversal on "Interfering" with the Commander-in-Chief's Foreign Policy members of both parties who are trying to subvert a peace agreement with Iran -- out of some warped allegiance to Israeli interests and/or a commitment to endless militarism -- are acting in destructive and dangerous ways. That they have disrespected and undermined our Glorious Commander-in-Chief, or breached precious inter-court protocols for who gets to exercise power are quite misguided positions.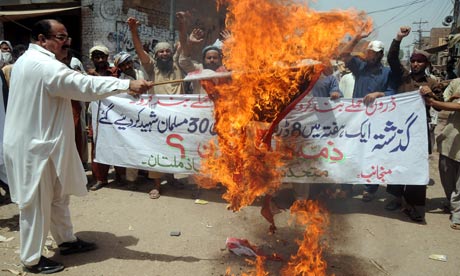 Tuesday, October 23, 2012 (7 comments)

Joe Klein's sociopathic defense of drone killings of children One of the primary reasons war -- especially protracted war -- is so destructive is not merely that it kills the populations at whom it is aimed, but it also radically degrades the character of the citizenry that wages it. That's what enables one of America's most celebrated pundits to go on the most mainstream of TV programs and coldly justify the killing of 4-year-olds, without so much as batting an eyelash.
Thursday, July 17, 2014 (6 comments)

NBC News Pulls Veteran Reporter from Gaza After Witnessing Israeli Attack on Children Ayman Mohyeldin, the NBC News correspondent who personally witnessed yesterday's killing by Israel of four Palestinian boys on a Gazan beach and who has received widespread praise for his brave and innovative coverage of the conflict, has been told by NBC executives to leave Gaza immediately. Gazans may have no way out of Gaza, but at this point, Mohyeldin seems to have no way back in.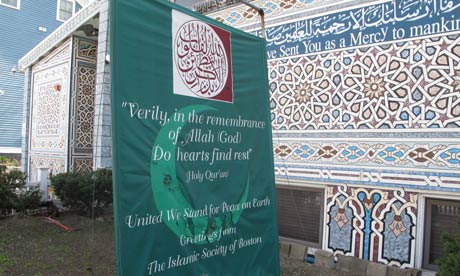 Wednesday, April 24, 2013 (1 comments)

The Same Motive For Anti-US "Terrorism" Is Cited Over And Over There seems to be this pervasive belief in the US that we can invade, bomb, drone, kill, occupy, and tyrannize whomever we want, and that they will never respond. If you believe all that militarism and aggression are justified, make that argument. But don't walk around acting surprised, bewildered and confounded when violence is brought to US soil as well.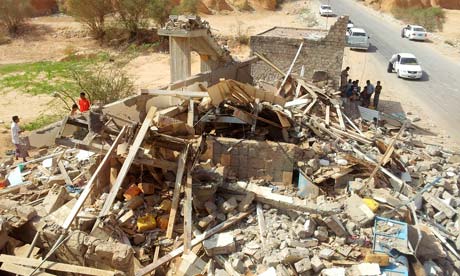 Wednesday, September 5, 2012 (14 comments)

Obama Campaign Brags About its Whistleblower Persecutions Persecuting and abusing whistleblowers. Indefinitely imprisoning people with no charges. Due process-free assassinations of citizens, even teenagers. Continuous killings of innocent people in multiple Muslim countries. This isn't just what Democrats do. It's what they now boast about, what they campaign on, what they celebrate. That, as much as anything, is the Obama legacy.
Thursday, November 5, 2015 (4 comments)

Leaked Emails From Pro-Clinton Group Reveal Censorship of Staff on Israel, AIPAC Pandering, Warped Militarism On Israel, CAP's efforts to manipulate the content of its publications are even more aggressive and overt. Under Tanden, the group has repeatedly demonstrated it will go to almost any length to keep AIPAC and its pro-Israel donors happy, regardless of how such behavior subverts its pretense of independent advocacy.
Thursday, August 28, 2014 (16 comments)

Elizabeth Warren finally speaks on Israel/Gaza, sounds like Netanyahu In the last week, Israel deliberately destroyed an entire large residential apartment building after giving its residents less than an hour to vacate, leaving more than 40 families homeless, and also destroyed a seven-story office building and two-story shopping center. Warren says, "I believe Israel has a right, at that point, to defend itself." Such carnage is the "last thing Israel wants."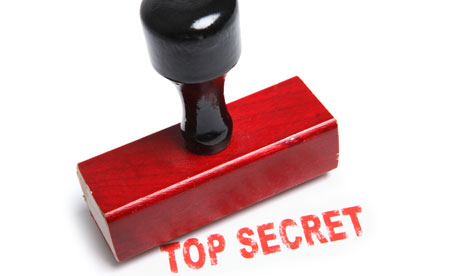 Tuesday, December 18, 2012 (6 comments)

New press freedom group is launched to block US government attacks The primary impetus for the formation of this group was to block the US government from ever again being able to attack and suffocate an independent journalistic enterprise the way it did with WikiLeaks. We will render impotent the government's efforts to use its coercive pressure over corporations to suffocate not only WikiLeaks but any other group it may similarly target in the future.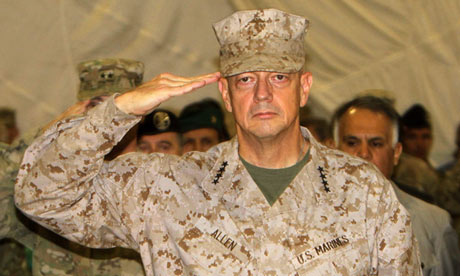 Tuesday, November 13, 2012 (5 comments)

FBI's abuse of the surveillance state is the real scandal needing investigation What is most disturbing about the whole Petraeus scandal is not the sexual activities that it revealed, but the wildly out-of-control government surveillance powers which enabled these revelations. What requires investigation here is not Petraeus and Allen and their various sexual partners but the FBI and the whole sprawling, unaccountable surveillance system that has been built.
Friday, January 9, 2015 (40 comments)

In Solidarity With a Free Press: Some More Blasphemous Cartoons This week's defense of free speech rights was so spirited that it gave rise to a brand new principle: to defend free speech, one not only defends the right to disseminate the speech, but embraces the content of the speech itself. One should not merely condemn the attacks and defend the right of the cartoonists to publish, but should publish and even celebrate those cartoons.
Sunday, July 22, 2012 (9 comments)

Journalism v. Propaganda There is no evidence to confirm the American and Israeli accusations. A reader of the New York Times article would not know that, while a reader of the article in the Post would. That's the difference between journalism and propaganadistic stenography. It's really not that difficult or complex, when repeating government claims, to note clearly and prominently that no evidence has been furnished to support those claims.
Friday, November 27, 2015 (2 comments)

Why the CIA is smearing Edward Snowden after the Paris attacks Snowden did not tell terrorists anything they did not already know. They have known for years that the US government is trying to monitor their communications. What the Snowden disclosures actually revealed was that the US government is monitoring the Internet communications and activities of hundreds of millions of innocent people under the largest program of suspicionless mass surveillance ever created.

Monday, September 12, 2016 (5 comments)

Barbara Lee's Lone Vote on Sept. 14, 2001, Was as Prescient as It Was Brave and Heroic It's impossible to overstate how correct Rep. Barbara Lee was when she warned that this resolution would constitute "a blank check" to wage war "anywhere, in any country," and "without time limit." Fifteen years later, this "war" is raging as destructively as ever, with no end in sight.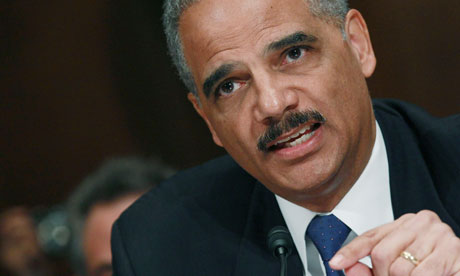 Tuesday, May 14, 2013 (15 comments)

Justice Department's Pursuit Of AP's Phone Records Is Both Extreme And Dangerous What makes the DOJ's actions so stunning here is its breadth. It's the opposite of a narrowly tailored and limited scope. It's a massive, sweeping, boundless invasion which enables the US government to learn the identity of every person whom multiple AP journalists and editors have called for a two-month period.
Wednesday, September 9, 2015 (2 comments)

Hillary Clinton Goes To Militaristic, Hawkish Think Tank, Gives Militaristic, Hawkish Speech The core purpose of Clinton's speech was to assure those nervous precincts that, despite the Iran Deal support, she's still the same aggressive, war-threatening, obsessively Israel-devoted, bellicose hawk they've grown to know and love. To achieve that, Clinton repeatedly invoked the Netanyahu-cartoon image of Iran as a Grave and Evil Terrorist Menace.

Sunday, January 22, 2012 (3 comments)

Two lessons from the Megaupload seizure SOPA opponents were confused and even shocked when they learned that the very power they feared the most in that bill -- the power of the U.S. Government to seize and shut down websites based solely on accusations, with no trial -- is a power the U.S. Government already possesses and, obviously, is willing and able to exercise even against the world's largest sites.
Wednesday, August 27, 2014 (3 comments)

The Fun of Empire: Fighting on All Sides of a War in Syria Now the Obama administration and American political class is celebrating the one-year anniversary of the failed "Bomb Assad!" campaign by starting a new campaign to bomb those fighting against Assad -- the very same side the U.S. has been arming over the last two years.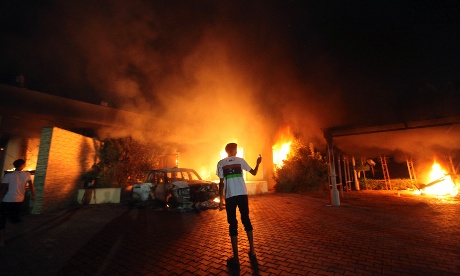 Friday, September 14, 2012 (10 comments)

The tragic consulate killings in Libya and America's hierarchy of human life Events like this one are difficult to write about when they first happen because the raw emotion they produce often makes rational discussion impossible. A script quickly emerges from which All Decent People must recite, and any deviations are quickly detected and denounced. But given the magnitude of this event and the important points it raises, it is nonetheless worthwhile to examine it.
Wednesday, October 7, 2015 (12 comments)

Why Is the U.S. Refusing An Independent Investigation If Its Hospital Airstrike Was An "Accident"? The U.S. State Department, through its spokesman Mark Toner, insisted that no independent investigation of the hospital bombing was needed on the ground; that the U.S. Government is already investigating itself and everyone knows how trustworthy and reliable this process is.

Monday, February 18, 2013 (3 comments)

The Premises And Purposes Of American Exceptionalism This belief in the unfettered legal and moral right of the US to use force anywhere in the world for any reason it wants is sustained only by this belief in objective US superiority, this myth of American exceptionalism. And the results are exactly what one would expect from an approach grounded in a belief system so patently irrational.
Thursday, October 30, 2014 (14 comments)

The Inside Story of Matt Taibbi's Departure From First Look Media Taibbi's departure means that First Look has lost a talented, unique, and influential journalistic voice before he published a single word. After months of struggle and negotiation, The Intercept has arrived at the point where it can function effectively: with full editorial freedom and an ample budget. But First Look and Taibbi failed to reach a similar mutual understanding.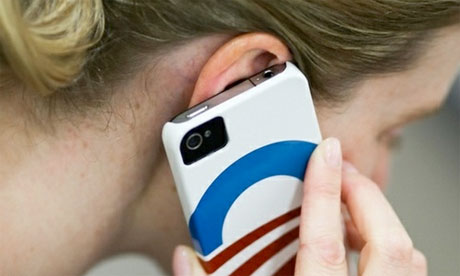 Thursday, August 30, 2012 (10 comments)

Correspondence and collusion between the New York Times and the CIA Here we have a New York Times reporter who covers the CIA colluding with its spokesperson to plan for the fallout from the reporting by his own newspaper. The relationship between the New York Times and the US government is, as usual, anything but adversarial. Indeed, these emails read like the interactions between a PR representative and his client as they plan in anticipation of a possible crisis.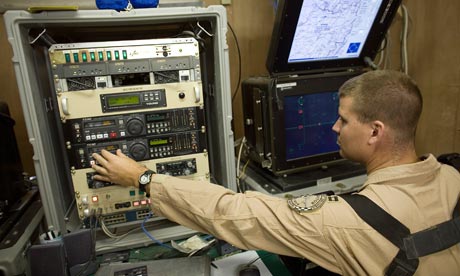 Tuesday, August 21, 2012 (7 comments)

US drone strikes target rescuers in Pakistan -- and the west stays silent It is telling indeed that the Obama administration now routinely uses tactics in Pakistan long denounced as terrorism when used by others, and does so with so little controversy. Yet, in the west, the silence about the Obama administration's attacks on funerals and rescuers is deafening.
Monday, April 9, 2012 (3 comments)

U.S. filmmaker repeatedly detained at border DHS routinely singles out individuals who are suspected of no crimes, detains them and questions them at the airport, often for hours, when they return to the U.S. after an international trip, and then copies and even seizes their electronic devices (laptops, cameras, cellphones) and other papers (notebooks, journals, credit card receipts), forever storing their contents in government files.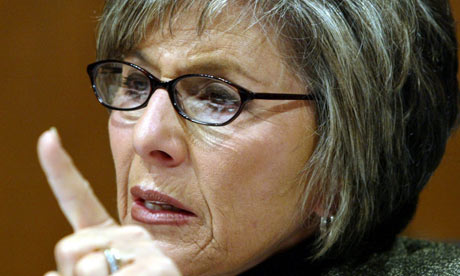 Saturday, April 13, 2013 (7 comments)

Barbara Boxer, AIPAC Seek To Codify Israel's Right To Discriminate Against Americans If you're a US politician finding yourself working to allow a foreign government to discriminate against your own fellow citizens -- by vesting that foreign country with a right that no other country (including your own) has -- then you're essentially broadcasting to the world that the interests of that foreign government take precedence over your own and over the equal rights of your own fellow citizens.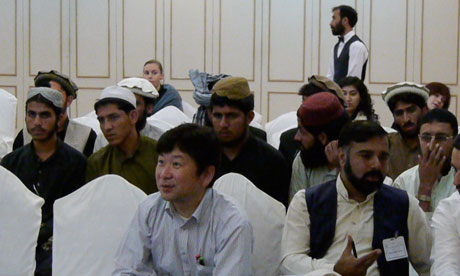 Wednesday, December 19, 2012 (4 comments)

Newtown kids v Yemenis and Pakistanis: what explains the disparate reactions? Americans virtually never hear about the Muslims killed by their government's violence. They're never profiled. The New York Times doesn't put powerful graphics showing their names and ages on its front page. Their funerals are never covered. President Obama never delivers teary sermons about how these Muslim children "had their entire lives ahead of them -- birthdays, graduations, weddings, kids of their own."
Sunday, January 8, 2012 (5 comments)

The evil of indefinite detention and those wanting to de-prioritize it This Wednesday will mark the ten-year anniversary of the opening of the Guantanamo prison camp. In The New York Times, one of the camp's former prisoners, Lakhdar Boumediene, has an incredibly powerful Op-Ed recounting the gross injustice of his due-process-free detention, which lasted seven years. It was clear from the start that the accusations against this Bosnian citizen... were false
Monday, August 27, 2012 (2 comments)

Film Highlights the Temptations and Perils of Blind Obedience to Authority Oppression is designed to compel obedience and submission to authority. Those who voluntarily put themselves in that state -- by believing that their institutions of authority are just and good and should be followed rather than subverted -- render oppression redundant, unnecessary.
Friday, January 19, 2018 (6 comments)

Republicans Have Four Easy Ways to #ReleaseTheMemo--and Evidence. Not Doing So Will Prove Them to Be Shameless Frauds Social media last night and today have been flooded with inflammatory and quite dramatic claims now being made by congressional Republicans about a four-page memo alleging abuses of Foreign Intelligence Surveillance Act spying processes during the 2016 election.
Thursday, January 1, 2015 (3 comments)

North Korea/Sony Story Shows How Eagerly U.S. Media Still Regurgitate Government claims None of the expert skepticism made its way into countless media accounts of the Sony hack. Time and again, many journalists mindlessly regurgitated the U.S. Government's accusation against North Korea without a shred of doubt, blindly assuming it to be true, and then discussing, often demanding, strong retaliation.
Monday, July 6, 2015 (2 comments)

Today's Civilian Victims In Yemen Will Be Ignored Because U.S. And Its Allies Are Responsible Because these deaths of innocents are at the hands of the U.S. government and its despotic allies, it is very predictable how they will be covered in the U.S. None of the victims will be profiled in American media; it'll be very surprising if any of their names are even mentioned. No major American television outlet will interview their grieving families.
Friday, July 27, 2012 (7 comments)

Protectors of Wall Street If you believe the Federal Reserve has done a fine job of managing monetary policy and trust it to continue to exert vast power with no accountability or transparency, then you are probably content with the status quo. But, as Dennis Kucinich says, "It's time that we stood up to the Federal Reserve that right now acts like some kind of high, exalted priesthood, unaccountable to democracy."
Wednesday, April 1, 2015 (3 comments)

Obama Personally Tells The Egyptian Dictator That U.S. Will Again Send Weapons (And Cash) To His Regime the White House announced that during a telephone call with Egyptian despot Abdelfattah al-Sisi, President Obama personally lifted the freeze on transferring weapons to the regime, and also affirmed that the $1.3 billion in military aid will continue unimpeded.
Thursday, February 1, 2018 (7 comments)

In a Major Free Speech Victory, a Federal Court Strikes Down a Law that Punishes Supporters of Israel Boycott The Kansas federal court ruling that people cannot be punished by the U.S. government or state governments due to disapproval of their political activism and viewpoints -- even if the goal is to protect the Israeli government and its decadeslong illegal occupation from criticism and activism.
Sunday, September 23, 2012 (4 comments)

Five lessons from the de-listing of MEK as a terrorist group A large group of prominent former US government officials from both political parties has spent the last several years receiving substantial sums of cash to give speeches to the MEK, and have then become vocal, relentless advocates for the group, specifically for removing them from the terrorist list.
Wednesday, March 18, 2015 (3 comments)

What's Scarier: Terrorism, Or Governments Blocking Websites In Its Name? Forcibly taking down websites deemed to be supportive of terrorism, or criminalizing speech deemed to "advocate" terrorism, is a major trend in both Europe and the West generally. Last month in Brussels, the European Union's counter-terrorism coordinator issued a memo proclaiming that "Europe is facing an unprecedented, diverse and serious terrorist threat," and argued that control of the Internet is crucial to combating it.
Monday, May 16, 2016

The Intercept Is Broadening Access To The Snowden Archive. Here's Why FROM THE TIME we began reporting on the archive provided to us in Hong Kong by NSA whistleblower Edward Snowden, we sought to fulfill his two principal requests for how the materials should be handled: that they be released in conjunction with careful reporting that puts the documents in context and makes them digestible to the public, and that the welfare and reputations of innocent people be safeguarded.
Thursday, August 16, 2012 (2 comments)

The Sham "Terrorism Expert" Industry The very concept of Terrorism is inherently empty, illegitimate, meaningless. "Terrorism" itself is not an objective term or legitimate object of study, but was conceived of as a highly politicized instrument and has been used that way ever since.
Wednesday, November 28, 2012 (12 comments)

AP believes it found evidence of Iran's work on nuclear weapons At the Bulletin of Atomic Scientists, Yousaf Butt and Ferenc Dalnoki-Veress document that the graph trumpeted by AP "does nothing more than indicate either slipshod analysis or an amateurish hoax." That's because, they explain, "the diagram features quite a massive error, which is unlikely to have been made by research scientists working at a national level."
Friday, March 13, 2015

The Orwellian Re-Branding Of "Mass Surveillance" As Merely "Bulk Collection" Just as the Bush administration and the U.S. media re-labelled "torture" with the Orwellian euphemism "enhanced interrogation techniques" to make it more palatable, the governments and media of the Five Eyes surveillance alliance are now attempting to re-brand "mass surveillance" as "bulk collection" in order to make it less menacing (and less illegal).
Friday, January 16, 2015 (8 comments)

Latest FBI Claim Of Disrupted Terror Plot Deserves Much Scrutiny And Skepticism The known facts from this latest case seem to fit well within a now-familiar FBI pattern whereby the agency does not disrupt planned domestic terror attacks but rather creates them, then publicly praises itself for stopping its own plots. Predictably, political officials instantly exploited the news to justify their powers of domestic surveillance.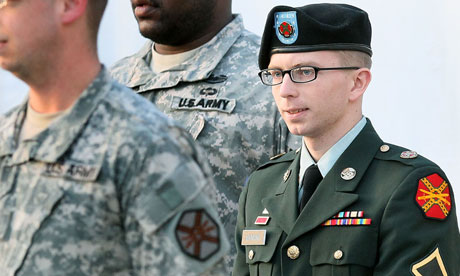 Saturday, December 1, 2012 (3 comments)

Bradley Manning: a tale of liberty lost in America The government's radical theory is that, although Manning had no intent to do so, the leaked information could have helped al-Qaida, a theory that essentially equates any disclosure of classified information -- by any whistleblower, or a newspaper -- with treason.
Saturday, October 18, 2014 (5 comments)

What "Democracy" Really Means in U.S. and New York Times Jargon: Latin America Edition "Tyranny" means "opposing the U.S. agenda" and "refusing U.S. commands," no matter how fair and free the elections are that empower the government. The most tyrannical regimes are celebrated as long as they remain subservient, while the most popular and democratic governments are condemned as despots to the extent that they exercise independence.
Friday, July 17, 2015 (3 comments)

The Chattanooga Shootings: Can Attacking Military Sites of a Nation at War be "Terrorism"? The argument that even attacks on military bases should be regarded as "terrorism" rests on the proposition that soldiers who are not actively engaged in combat when attacked are not legitimate targets. Instead, it is legitimate only to target them when engaging them on a battlefield.
Monday, October 5, 2015 (6 comments)

The Radically Changing Story of the U.S. Airstrike on Afghan Hospital: From Mistake to Justification Doctors Without Borders are clearly infuriated at the attack on their hospital and the deaths of their colleagues and patients. From the start, they have signaled an unwillingness to be shunted away with the usual "collateral damage" banalities and, more important, have refused to let the U.S. military and its allies get away with spouting obvious falsehoods.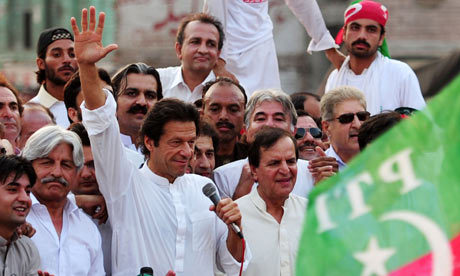 Monday, October 29, 2012 (4 comments)

US detention of Imran Khan part of trend to harass anti-drone advocates Bush officials and their supporters equated opposition to their foreign policies with support for the terrorists and a general hatred of and desire to harm the US. During the Obama presidency, many Democratic partisans have adopted the same lowly tactic with vigor. It is designed, above all else, to ensure that the American citizenry does not become exposed to effective critics of what the US is doing in the world.
Monday, September 29, 2014 (10 comments)

The Fake Terror Threat Used to Justify Bombing Syria As the Obama Administration prepared to bomb Syria without congressional or U.N. authorization, it faced two problems-- the difficulty of sustaining public support for a new years-long war against ISIS, and the lack of legal justification for launching a new bombing campaign with no viable claim of self-defense or U.N. approval.
Thursday, October 22, 2015

Israel Calls a Man Its Soldiers Killed a "Terrorist": Until They Realized He Was an Israeli Jew Killing a man by two IDF soldiers was a mistake. The soldiers claim, he was acting erratically and tried to grab one of their guns. When he was fatally shot by the IDF, says the paper, he was "believed to be an Arab terrorist." As it turns out, he was not an Arab Palestinian but rather an Israeli Jew. Upon learning this, the "terrorist" designation was officially and "immediately" rescinded.

Monday, December 5, 2011 (1 comments)

George Orwell on the Evil Iranian Menace The U.S. and Israel has bombarded Iran with multiple acts of war over the last year, including explosions on Iranian soil, the murder of numerous Iranian nuclear scientists (in which even one of their wives was shot), and sophisticated cyberattacks. Iran has not invaded, occupied or air-attacked anyone.
Thursday, March 19, 2015 (2 comments)

US Threatened Germany Over Snowden, Vice Chancellor Says There has been a sustained debate in Germany over whether to grant asylum to Snowden, and a major controversy arose last year when a Parliamentary Committee investigating NSA spying divided as to whether to bring Snowden to testify in person, and then narrowly refused at the behest of the Merkel government.

Monday, December 27, 2010 (4 comments)

The worsening journalistic disgrace at Wired It is just inconceivable that someone who claims to be a "journalist" -- or who wants to be regarded as one -- would actively conceal from the public, for months on end, the key evidence in a political story that has generated headlines around the world.
Thursday, February 26, 2015 (4 comments)

Why Does The FBI Have To Manufacture Its Own Plots If Terrorism And ISIS Are Such Grave Threats? The agency's latest counter-terrorism triumph: the arrest of three Brooklyn men, ages 19 to 30, on charges of conspiring to travel to Syria to fight for ISIS. We should all pause for a moment to thank the brave men and women of the FBI for saving us from their own terror plots.

Sunday, October 11, 2009 (7 comments)

Has There Been a Virtual Coup D'Etat by Wall Street? Who Own Our Government? The Administration refused to break the power of the big banks, when they had the opportunity, earlier this year. And the regulatory reforms they are now pursuing will turn out to be essentially meaningless.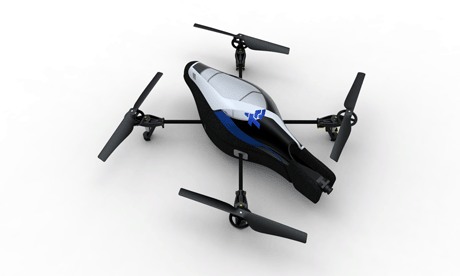 Friday, March 29, 2013 (7 comments)

Domestic Drones And Their Unique Dangers It remains to be seen how Americans will react to drones constantly hovering over their homes and their childrens' schools, though by that point, their presence will be so institutionalized that it will be likely be too late to stop.
Tuesday, September 23, 2014 (3 comments)

Syria Becomes The 7th Predominantly Muslim Country Bombed By 2009 Nobel Peace Laureate t was just over a year ago that Obama officials were insisting that bombing and attacking Assad was a moral and strategic imperative. Instead, Obama is now bombing Assad's enemies while politely informing his regime of its targets in advance. It seems irrelevant on whom the U.S. wages war; what matters it that it be at war, always and forever.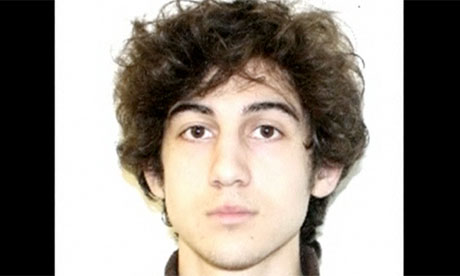 Monday, April 29, 2013 (6 comments)

Report: Dzhokhar Tsarnaev's Repeated Requests For A Lawyer Were Ignored There is no legal or ethical justification for refusing the request for someone in custody to have a lawyer present. If this report is true, what's most amazing is not that his core rights were so brazenly violated, but that so few people in Washington will care. They're too busy demanding that his rights should have been violated even further.
Saturday, August 23, 2014 (2 comments)

Should Twitter, Facebook and Google Executives be the Arbiters of What We See and Read? The much more relevant question is whether you really want these companies' managers to be making such consequential decisions about what billions of people around the world can -- and cannot -- see, hear, read, watch and learn.
Monday, November 2, 2015

Why Is The Daily Beast's Russia Critic Silent About So Many Hideous Abuses? What could possibly explain Hamad's stunning, disgraceful silence about these massacres, abuses, injustices, and extreme levels of avoidable human suffering? One might conclude from his utter silence that he supports these heinous actions. Or perhaps he is an apologist for the perpetrators, seeking to conceal their culpability by never acknowledging these crimes?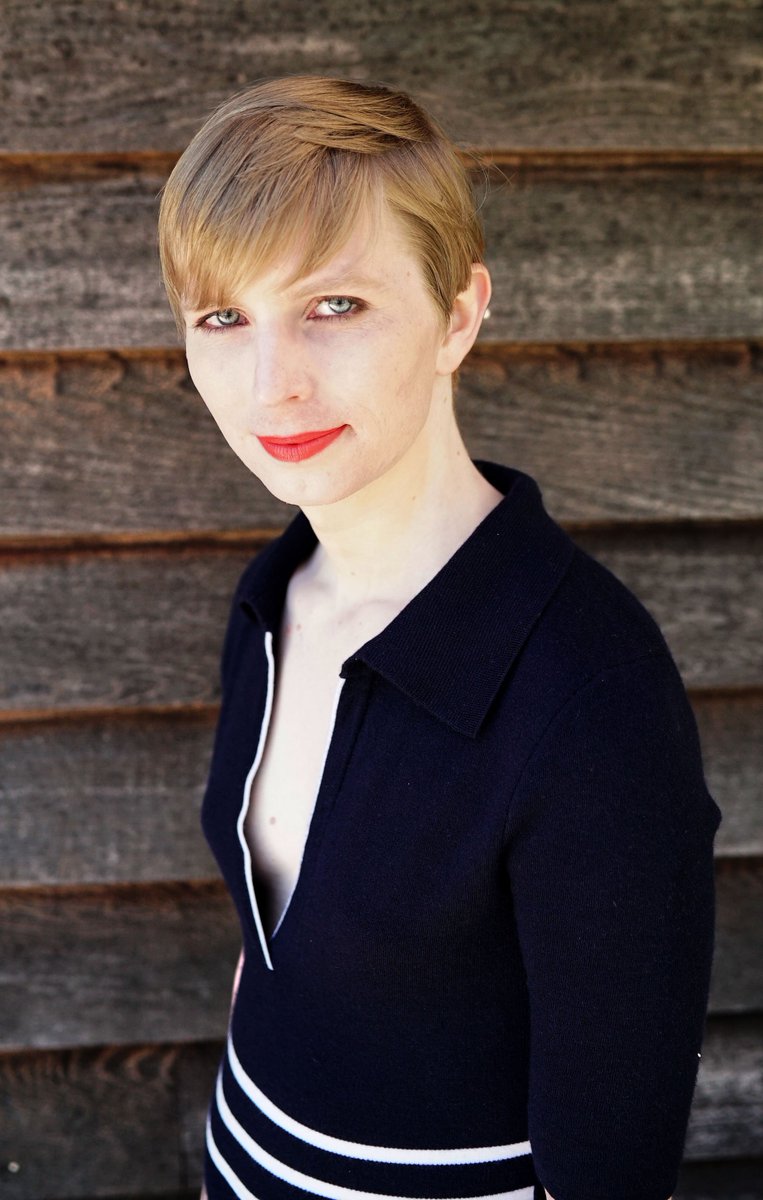 Friday, May 19, 2017 (4 comments)

Chelsea Manning Is a Free Woman: Her Heroism Has Expanded Beyond Her Initial Whistleblowing EVER SINCE Chelsea Manning was revealed as the whistleblower responsible for one of the most important journalistic archives in history, her heroism has been manifest. She was the classic leaker of conscience, someone who went at the age of 20 to fight in the Iraq War believing it was noble, only to discover the dark reality not only of that war but of the U.S. government's actions in the world generally
Sunday, August 13, 2017 (5 comments)

The Misguided Attacks on ACLU for Defending Neo-Nazis' Free Speech Rights in Charlottesville Each time horrific political violence is perpetrated that is deemed to be terrorism, a search is immediately conducted for culprits to blame other than those who actually perpetrated the violence or endorsed the group responsible for it. It's usually only a matter of hours before the attack is exploited to declare one's own political views vindicated, and to depict political adversaries as responsible for, if not complicit.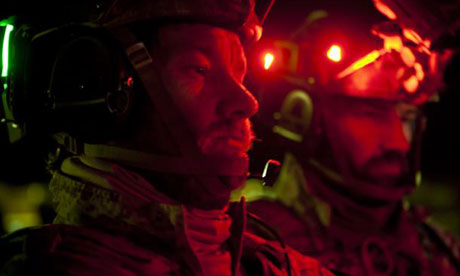 Monday, December 10, 2012 (10 comments)

Zero Dark Thirty: new torture-glorifying film wins raves What makes all of this so remarkable is that the film's glorifying claims about torture are demonstrably, factually false. That waterboarding and other torture techniques were effective in finding bin Laden is a fabrication.
Wednesday, February 21, 2018 (29 comments)

Consensus Emerges: Russia Committed an "Act of War" Like Pearl Harbor and 9/11. Should the U.S. Response Be Similar? Since last week's indictments alleging that 13 Russian nationals and entities created fake social media accounts and sponsored political events to sow political discord in the U.S., something of a consensus has arisen in the political and media class (with some notable exceptions) that these actions not only constitute an "act of war" against the U.S., but one so grave that it is tantamount to Pearl Harbor and 9/11.
Sunday, October 26, 2014 (2 comments)

Compare How U.S. Responds to the Killing of American Kids Based on Identity of the Killers When the U.S. calls for a "speedy and transparent investigation" of the West Bank shooting, what they mean is that they want the IDF -- the occupying force which killed the American teenager -- to investigate (and inevitably clear) itself.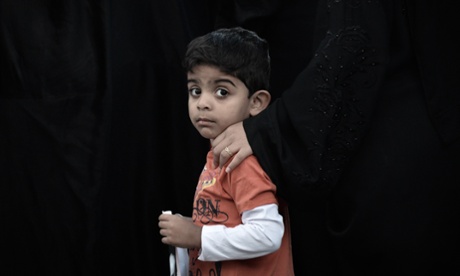 Wednesday, December 26, 2012 (9 comments)

Obama's Gift to al-Qaida, Support for Tyranny, and FBI Monitoring of Dissent In the regions where the US enthusiastically supports even the most repressive regimes provided those regimes show fealty to US dictates, the stench of this hypocrisy, of this radical dishonesty, is so potent that it cannot be evaded.
Saturday, November 15, 2014 (54 comments)

Cynics, Step Aside: There is Genuine Excitement Over A Hillary Clinton Candidacy One shouldn't be jaded. There is genuine and intense excitement over the prospect of (another) Clinton presidency. Many significant American factions regard her elevation to the Oval Office as an opportunity for rejuvenation, as a stirring symbol of hope and change, as the vehicle for vital policy advances.

Thursday, October 6, 2011 (8 comments)

Execution by secret WH committee Even for those deeply cynical about American political culture: wouldn't you have thought a few years ago that having the President create a White House panel to place Americans on a CIA hit list -- in secret, without a shred of due process -- would be a bridge too far?
Tuesday, December 29, 2015 (4 comments)

Those Demanding Free Speech Limits to Fight ISIS Pose a Greater Threat to U.S. Than ISIS Gingrich's anti-free-speech remarks were, for the most part, quickly dismissed as unworthy of serious debate. Even National Review, which employs former prosecutor Andrew McCarthy, included Gingrich's anti-free speech proposal on its 2011 list of the bad ideas the former speaker has espoused in his career.
Tuesday, September 13, 2016 (2 comments)

Facebook Is Collaborating With the Israeli Government to Determine What Should Be Censored Israel is about to legislatively force Facebook to censor content deemed by Israeli officials to be improper, and Facebook appears eager to appease those threats by working directly with the Israeli government to determine what content should be censored.

Saturday, December 31, 2016 (11 comments)

Russia Hysteria Infects WashPost Again: False Story About Hacking U.S. Electric Grid The key scary claim of the Post story -- that Russian hackers had penetrated the U.S. electric grid -- was false. All the alarmist tough-guy statements issued by political officials who believed the Post's claim were based on fiction. Even worse, there is zero evidence that Russian hackers were even responsible for the implanting of this malware on this single laptop.

Friday, September 30, 2011 (13 comments)

The due-process-free assassination of U.S. citizens is now reality What's most amazing is that U.S. citizens will not merely refrain from objecting, but will stand and cheer the U.S. Government's new power to assassinate their fellow citizens, far from any battlefield, literally without a shred of due process from the U.S. Government.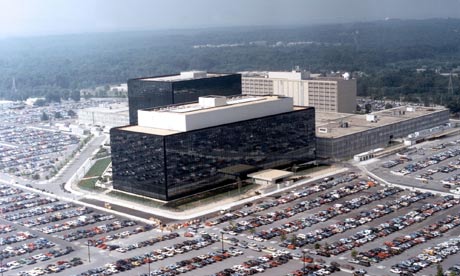 Tuesday, February 26, 2013 (7 comments)

Supreme Court Shields Warrantless Eavesdropping Law From Constitutional Challenge Both the Bush and Obama DOJ's have relied on one tactic in particular to insulate its eavesdropping behavior from judicial review: by draping what it does in total secrecy, it prevents anyone from knowing with certainty who the targets of its surveillance are.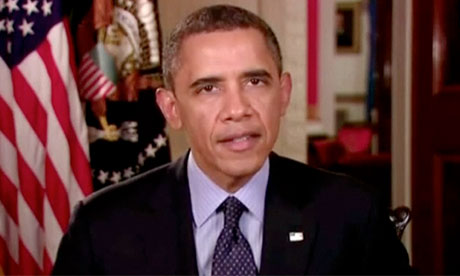 Wednesday, February 6, 2013 (4 comments)

Chilling Legal Memo From Obama DOJ Justifies Assassination Of US Citizens That's all this memo is: Obama-loyal appointees telling their leader that he has the authority to do what he wants. But in the warped world of US politics, this -- secret memos from partisan lackeys -- has replaced judicial review as the means to determine the legality of the president's conduct.
Wednesday, November 11, 2015

Interview with Charlie Savage on Obama's War on Terror Legacy Very early on in his administration, I defended Obama from the "he's-just-like-Bush" critique as premature. But six months later, the evidence piled up higher and higher that there was far more continuity with the Bush/Cheney model than almost anyone expected.
Tuesday, September 9, 2014 (6 comments)

Americans Now Fear ISIS Sleeper Cells Are Living In The U.S., Overwhelmingly Support Military Action In terms of crazed irrationality, how far away from false belief is the current fear on the part of Americans that there are ISIS sleeper cells "living in the United States"? It's as though ISIS and the U.S. media and political class worked in perfect unison to achieve the same goal here when it comes to American public opinion: fully terrorize them.
Thursday, March 30, 2017 (2 comments)

Why Has Trust in Media Collapsed? Look at Actions of WSJ, Yahoo, Business Insider and Slate. Contrary to the fable these outlets dispensed to their readers -- that Snowden did not check in to the Mira Hotel on May 21 as he claimed but only did so on June 1, 11 days later -- these new documents, obtained from the Mira, prove that Snowden arrived there exactly when he always said, rendering their published stories factually false.
Wednesday, July 11, 2012 (10 comments)

Cheapening Bravery, And Drone Pilots Whatever one thinks of the justifiability of drone attacks, it's one of the least "brave" or courageous modes of warfare ever invented. It's one thing to call it just, but to pretend it's "brave" is Orwellian in the extreme. The whole point of it is to allow large numbers of human beings to be killed without the slightest physical risk to those doing the killing.
Saturday, September 28, 2013 (4 comments)

Brian Williams' Iran propaganda The fact that Iran claims it does not want nuclear weapons is not proof that it will not seek them at some point in the future. What is true is that US intelligence agencies have repeatedly, though secretly, concluded that they do not believe that Iran is building a nuclear weapon, and even top Israeli military officials have expressed serious doubts that Iran is building, or will build, a nuclear weapon.
Tuesday, April 28, 2015 (1 comments)

Writers Withdraw From Pen Gala To Protest Award To Charlie Hebdo Numerous prominent writers who were to serve as "table heads," or who are longtime PEN members, have withdrawn from the group's annual awards gala and otherwise expressed anger over PEN's decision to bestow its annual Freedom of Expression Courage Award to Charlie Hebdo.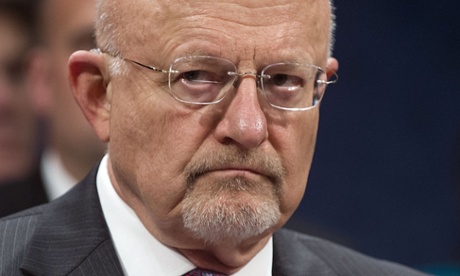 Friday, September 27, 2013 (3 comments)

Sen. Ron Wyden: NSA "repeatedly deceived the American people" James Clapper lied to the faces of the Senate Intelligence Committee about core NSA matters, and not only was he not prosecuted for that felony, but he did not even lose his job, and continues to be treated with great reverence by the very Committee which he deliberately deceived. That one fact tells you all you need to know about how official Washington functions.
Sunday, March 1, 2015

Clapper Calls For Arming Ukrainian Forces: Who Would That Actually Empower? Anyone pointing out that arming the regime in Kiev would strengthen fascists and neo-Nazis is instantly accused of being a Putin propagandist: exactly like those arguing that the best anti-Assad fighters were al-Qaeda-affiliated were accused of being Assad propagandists (until that became the official position of the US Government).
Tuesday, January 13, 2015 (19 comments)

Dianne Feinstein, Strong Advocate Of Leak Prosecutions, Demands Immunity For David Petraeus Feinstein wanted Julian Assange, who isn't a US citizen and never served in the US Government, prosecuted for espionage for exposing war crimes, and demanded that Edward Snowden be charged with "treason" for exposing illegal eavesdropping which shocked the world. But a four-star general who leaked classified information not for any noble purpose but to his mistress should be protected from any legal consequences.
Monday, November 26, 2012 (3 comments)

Obama: a GOP president should have rules limiting the kill list We have had four straight years of a president who has wielded what is literally the most extreme and tyrannical power a government can claim -- to execute anyone the leader wants, even his own citizens, in total secrecy and without a whiff of due process -- and who has resisted all efforts to impose a framework of limits or even transparency.

Friday, April 26, 2013 (4 comments)

Bill Moyers interview on Boston Marathon bombing An interview wherein Bill Moyers and Glenn Greenwald discuss the Boston Marathon bombing, terrorism and civil liberties, the dangers of secrecy, US foreign policy and general issues relating to US political and media culture:
Wednesday, August 28, 2013 (4 comments)

Ongoing NSA work Given that not even the most ardent interventionists for Syria contend that the bombing is necessary for US national security, how can a military attack on Syria without Congressional approval possibly be reconciled with that position? As is so often the case, there is a much starker debate between candidate Obama and President Obama than there is between the leadership of both political parties in Washington.
Sunday, November 5, 2017 (2 comments)

Four Viral Claims Spread by Journalists on Twitter in the Last Week Alone That are False One of the primary ways that democracy is degraded by platforms such as Facebook and Twitter is, for obvious reasons, typically ignored in such discussions: the way they are used by American journalists to endorse factually false claims that quickly spread and become viral, entrenched into narratives, and thus can never be adequately corrected.
Wednesday, June 22, 2016 (2 comments)

Hillary Clinton's Likely Pentagon Chief Already Advocating for More Bombing and Intervention note the clinical euphemism Michele Flournoy created -- "military coercion" -- for creating a "no-bomb zone" that would entail "a declaratory policy backed up by the threat of force. 'If you bomb the folks we support, we will retaliate using standoff means to destroy [Russian] proxy forces, or, in this case, Syrian assets,'" she said.
Saturday, March 18, 2017 (2 comments)

Trump Administration Ousts UN Official to Protect Israel From Criticism Ehud Barak, Israel's former Prime Minister and its most decorated soldier, explicitly warned that Israel was on a path to what he called a permanent "apartheid" state. As he put it: "As long as in this territory west of the Jordan river there is only one political entity called Israel it is going to be either non-Jewish, or non-democratic. If this bloc of millions of Palestinians cannot vote, that will be an apartheid state."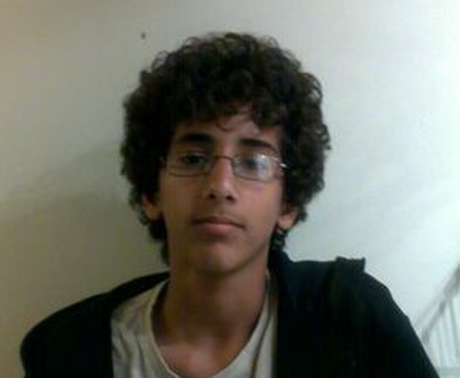 Monday, March 25, 2013 (3 comments)

The Racism That Fuels The "War On Terror" Many Americans can (a) say that they oppose the targeted killings of Americans on foreign soil while simultaneously (b) supporting the killing of Anwar al-Awlaki in Yemen because, for them, the term "Americans" doesn't include people like Anwar al-Awlaki.
Friday, December 9, 2016 (1 comments)

A Clinton Fan Manufactured Fake News That MSNBC Personalities Spread to Discredit WikiLeaks Docs That the emails in the Wikileaks archive were doctored or faked -- and thus should be disregarded -- was classic Fake News, spread not by Macedonian teenagers or Kremlin operatives but by established news outlets such as MSNBC, the Atlantic and Newsweek. And, by design, this Fake News spread like wildfire all over the internet, hungrily clicked and shared by tens of thousands of people eager to believe it was true.
Friday, July 7, 2017 (5 comments)

Rachel Maddow's Exclusive "Scoop" About A Fake NSA Document Raises Several Key Questions Maddow said her report should serve as a "heads up" to other news organizations that someone is attempting to destroy the credibility of those who report on Trump's connections to Russia by purposely giving them false information. She suggested, without stating, that this may have been what caused CNN and other outlets recently to publish reports about Trump and/or Russia that ended up being retracted.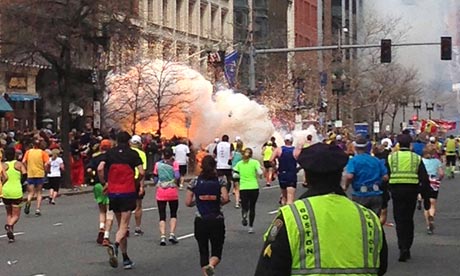 Wednesday, April 17, 2013 (10 comments)

The Boston Bombing Produces Familiar And Revealing Reactions One wishes that the empathy for victims, and outrage over the ending of innocent human life that instantly arises when the US is targeted by this sort of violence would at least translate into similar concern when the US is perpetrating it, as it so often does (far, far more often than it is targeted by such violence).
Friday, December 4, 2015 (6 comments)

U.S. First Shields Its Torturers and War Criminals From Prosecution, Now Officially Honors Them he U.S. government unambiguously signaled to the world that not only does it regard itself as entirely exempt from the laws of wars, the principal Nuremberg prohibition against aggressive invasions, and global prohibitions on torture, but believes that the official perpetrators should be honored and memorialized provided they engage in these crimes on behalf of the U.S. government.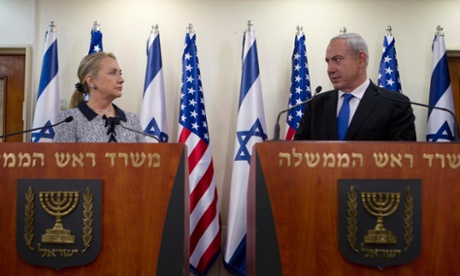 Wednesday, November 21, 2012 (9 comments)

The "both-sides-are-awful" dismissal of Gaza ignores the key role of the US government The bombs Israel drops on Gazans, and the planes they use to drop them, and the weapons they use to occupy the West Bank and protect settlements are paid for, in substantial part, by the US taxpayer, and those actions are shielded from recrimination by the UN veto power aggressively wielded in Israel's favor by the US government.
Sunday, July 21, 2013 (1 comments)

This week in press freedoms and privacy rights In the utter travesty known as "the Bradley Manning court-martial proceeding," the military judge presiding over the proceeding yet again showed her virtually unbreakable loyalty to the US government's case by refusing to dismiss the most serious charge against the 25-year-old Army Private, one that carries a term of life in prison: "aiding and abetting the enemy."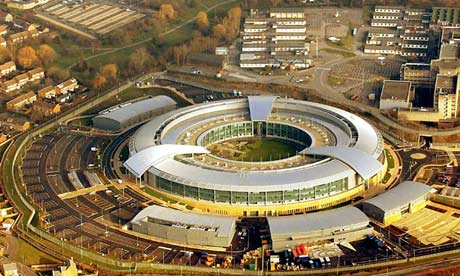 Friday, August 23, 2013 (8 comments)

Snowden: UK Government Now Leaking Documents About Itself This is the first time the Independent has published any revelations purportedly from the NSA documents, and it's the type of disclosure which journalists working directly with NSA whistleblower Edward Snowden have thus far avoided. That leads to the obvious question: who is the source for this disclosure? Snowden this morning said he wants it to be clear that he was not the source for the Independent.
Saturday, April 11, 2015 (1 comments)

Iranians Are Much Talked About On Sunday Morning TV, But Never Heard From Over the last couple months, the Sunday morning TV shows -- NBC's Meet the Press, CBS's Face The Nation, ABC's This Week, Fox's News Sunday, and CNN's State of the Union -- have focused on a deal with Iran as one of their principal topics. In doing so, they have repeatedly given a platform to fanatical anti-Iran voices, including Israeli officials such as Prime Minister Benjamin Netanyahu.
Tuesday, July 16, 2013 (2 comments)

Email Exchange Between Edward Snowden And Former GOP Senator Gordon Humphrey Snowden: "My intention, which I outlined when this began, is to inform the public as to that which is done in their name and that which is done against them. I remain committed to that. Though reporters and officials may never believe it, I have not provided any information that would harm our people -- agent or not -- and I have no intention to do so."
Sunday, November 29, 2015

What Foreign Policy "Debate" Means on "Face the Nation" There is, needless to say, an enormous amount of viewpoint, experience and mentality homogeneity among these Face the Nation panelists extending far beyond their vocal enthusiasm for the attack on Iraq. The fact that the nation's most watched Sunday morning news TV show convenes such similar "experts" to comment on foreign policy illustrates how illusory is the supposed "free debate" which establishment media outlets permit.
Tuesday, September 6, 2016 (3 comments)

The Unrelenting Pundit-Led Effort to Delegitimize All Negative Reporting About Hillary Clinton In his New York Times column yesterday, Paul Krugman did something that he made clear he regarded as quite brave: He defended the Democratic Party presidential nominee and likely next U.S. president from journalistic investigations. Complaining about media bias, Krugman claimed that journalists are driven by "the presumption that anything Hillary Clinton does must be corrupt...
Saturday, October 4, 2014

After Feigning Love For Egyptian Democracy, U.S. Back To Openly Supporting Tyranny That's what made the U.S. media coverage of the Arab Spring generally and Tarhir specifically such an astounding feat of propaganda: it successfully let Americans feel good about cheering for democracy in the region while ignoring their government's central role in suppressing it for decades.
Sunday, January 19, 2014 (9 comments)

Who elected them? Why did all these people - whom we didn't elect - think they had the right to decide which classified information should be disclosed?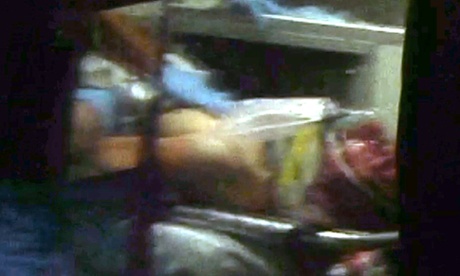 Saturday, April 20, 2013 (12 comments)

What rights should Dzhokhar Tsarnaev get and why does it matter? Dzhokhar Tsarnaev has been convicted of nothing and is thus entitled to a presumption of innocence. The reason to care what happens to him is because how he is treated creates precedent for what the US government is empowered to do, including to US citizens on US soil. When you cheer for the erosion of his rights, you're cheering for the erosion of your own.
Thursday, September 17, 2015 (7 comments)

Arrest of 14-Year-Old Student for Making a Clock: the Fruits of Sustained Fearmongering and Anti-Muslim Animus The Dallas Morning News reports that "Ahmed Mohamed -- who makes his own radios and repairs his own go-kart -- hoped to impress his teachers when he brought a homemade clock to MacArthur High," but "instead, the school phoned police."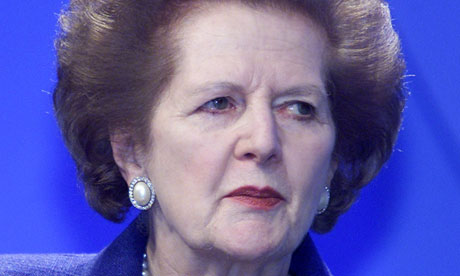 Monday, April 8, 2013 (4 comments)

Margaret Thatcher And Misapplied Death Etiquette This demand for respectful silence in the wake of a public figure's death is not just misguided but dangerous. That one should not speak ill of the dead is arguably appropriate when a private person dies, but it is wildly inappropriate for the death of a controversial public figure, particularly one who wielded significant influence and political power.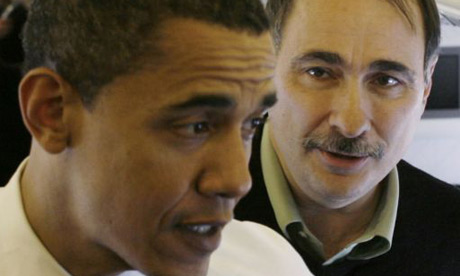 Tuesday, February 19, 2013 (13 comments)

MSNBC Boldly Moves To Plug Its One Remaining Hole A Pew poll found that in the week leading up to the 2012 election, MSNBC did not air a single story critical of the President or a single positive story about Romney. Obama campaign aides who appeared on MSNBC were typically treated with greater deference than that shown to the British Queen when one of her most adoring subjects is in her presence for the first time.
Tuesday, February 25, 2014

How Covert Agents Infiltrate the Internet to Manipulate, Deceive, and Destroy Reputations No matter your views on Anonymous, "hacktivists" or garden-variety criminals, it is not difficult to see how dangerous it is to have secret government agencies being able to target any individuals they want – who have never been charged with, let alone convicted of, any crimes – with these sorts of online, deception-based tactics of reputation destruction and disruption.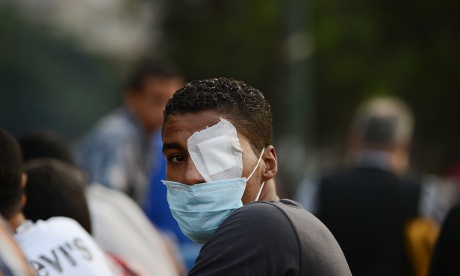 Friday, September 14, 2012 (3 comments)

US media angrily marvels at the lack of Muslim gratitude Given the history of the US in Egypt, both long-term and very recent, it takes an extraordinary degree of self-delusion and propaganda to depict Egyptian anger toward the US as "ironic" on the ground that it was the US who freed them and "allowed" them the right to protest. But that is precisely the theme being propagated by most US media outlets.
Saturday, April 14, 2012 (4 comments)

The real criminals in the Tarek Mehanna case In one of the most egregious violations of the First Amendment's guarantee of free speech seen in quite some time, Tarek Mehanna, an American Muslim, was convicted this week in a federal court in Boston and then sentenced yesterday to 17 years in prison.
Monday, August 4, 2014