I have 68 fans:

Become a Fan.
You'll get emails whenever I post articles on OpEdNews
Greg Palast's investigative reports appear in Rolling Stone, the Guardian and on BBC Television. His latest film, The Best Democracy Money Can Buy, on how Donald Trump stole the 2016 election, is available on Amazon. Palast is Patron of the Trinity College Philosophical Society, an honor previously held by Jonathan Swift and Oscar Wilde.
Palast turned his skills to journalism after two decades as a top investigator of corporate fraud and racketeering. Palast's reports appear on BBC's Newsnight and in Britain's Guardian, Rolling Stone and Harper's.
Palast is best known as the investigative reported who uncovered how Katherine Harris purged thousands of African-Americans from Florida's voter rolls in the 2000 Presidential Election.
Palast directed the US government's largest racketeering case in history--winning a $4.3 billion jury award. He also conducted the investigation of the Exxon Valdez on behalf of the Alaskan Natives.
Palast is recipient of the George Orwell Courage in Journalism Prize for his BBC television documentary, Bush Family Fortunes.
Greg Palast's newest book, Vultures' Picnic will be released by Penguin Books in November of 2011. Find out more info at VulturesPicnic.org
OpEdNews Member for 671 week(s) and 2 day(s)
210 Articles, 0 Quick Links, 1 Comments, 4 Diaries, 0 Polls
Articles Listed By Date List By Popularity
Page 1 of 11 First Back Next 2 3 4 5 6 7 8 9 10 View All
(3 comments)
Wednesday, April 3, 2019
Trump may name Kris Kobach new immigration czar
The real danger in this "Immigration Czar" appointment: Kobach could organize the purge of young voters and voters of color by the hundreds of thousands just before the 2020 election. For all his antics, don't underestimate Kobach, a graduate of Harvard, Yale and Oxford. The wily lawyer and political hit-man knows that the lawsuits by voter victims wouldn't bite until after the steal of the 2020 election.
(1 comments)
Tuesday, December 25, 2018
Look what Santa Brought from Georgia
Now that Brian Kemp is no longer Secretary of State of Georgia, his office has informed The Palast Investigative Fund attorneys that they are throwing in the towel in the Palast and Butler v. Kemp suit we filed in Atlanta Federal Court in October.
(1 comments)
Saturday, December 15, 2018
Bush Sr. Made a Killing -- 50 Miners Buried Alive
While pundits are falling all over themselves spewing about the "civility" of the patrician George H. W. Bush, l must honor the memory of those 50 men who were buried alive in a gold field in Africa so Bush Sr. could cash in.
(2 comments)
Saturday, December 1, 2018
How Brian Kemp Illegally STOLE The Georgia Election
Abrams was prepared to fight over the provisional ballots. She even got a judge to say count them -- but you can't count provisional ballots which were never handed out. It was a pure steal. And the trick that Kemp used to bleach the voter rolls whiter than white was used by the GOP nationwide. And this is the practice for 2020 -- unless we put a stop to it.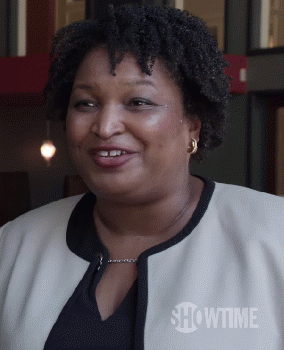 Wednesday, November 28, 2018
Abrams' New Voting Rights Org -- Fair Fight Georgia -- Files Suit
Abrams, who has formed a non-partisan voter protection organization, Fair Fight Georgia, cites, among other racially biased attacks on the rights of citizens to vote, the wrongful mass purge of voters by Secretary of State Brian Kemp -- who was Abrams' opponent and the presumptive winner.
(2 comments)
Tuesday, November 27, 2018
Mississippi: Ugly Old Trick Targets Espy Voters
Palast Investigative Fund attorneys, led by Jeanne Mirer of Mirer Mazzocchi & Julien of New York, have notified the State of Mississippi that The Palast Fund will file suit under the National Voter Registration Act unless we receive complete information about mass purges in the state prior to the mid-term elections.
(3 comments)
Saturday, November 17, 2018
What We Must Do Now: Abrams, Georgia And Something Extraordinary
I have been investigating Brian Kemp for five years. And I remember in 2014 shocking a Legislator, Stacey Abrams, with Kemp's purge lists. She told my al Jazeera audience that she was furious that "our Secretary of State" was spending his time attacking the voter rolls. Little did I imagine they'd be squaring off years later, and Kemp's voter-roll monkey business would be decisive in the ugliest way.
(1 comments)
Saturday, November 10, 2018
Georgia Voter Purge Victim: "This Was a Strategy From Kemp"
Abrams' legal team is fighting to count every ballot -- including those provisionals, as well as the piles of absentee ballots rejected under Kemp's rules -- to force Kemp into a run-off. The fact that Kemp is blocking legitimate requests for provisional ballots will make the push for a re-run that much harder.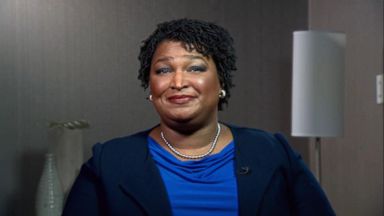 (1 comments)
Tuesday, November 6, 2018
Purged Voters' "Provisional" Ballots Could Decide Georgia Governor Race
"Federal judges may feel differently about Kemp's right not to count these provisional ballots," says Jeanne Mirer, lead attorney on the lawsuit filed against Kemp in October. If the court determines that Kemp misused his power as Georgia's "Purge'n General" it could order that those provisional votes be counted.
(4 comments)
Monday, July 2, 2018
How the "Bernie of Mexico" Won the Presidency
AMLO has won a crushing, too-big-to-steal victory in Mexico's presidential election. And while the Good and Great told him he'd be finished if he kept protesting the stolen election, he made counting every vote the very first of his five-point campaign platform. He understands that even those with empty stomachs also hunger for democracy.
(1 comments)
Monday, June 18, 2018
Why we are suing Ohio and Kansas -- We CAN Reverse Purges
The doors to the truth are opening. Ohio's Husted has now given us the name of every single voter purged in the last decade. But we need the details of who got postcards, who returned them, and why he sent these voters postcards in the first place. And we need copies of the junk mail that stole Ohio's democracy.
(1 comments)
Friday, June 15, 2018
Ohio's Junk Mail Trick Led The Supreme Court To Approve Jim Crow Vote Purge
Even the Court's right-wing majority concedes that federal law strictly forbids removing voters because they skipped some elections. The National Voter Registration Act of 1993 states that a voter purge program "shall not result in the removal of the name of any person ... by reason of the person's failure to vote."
Thursday, May 31, 2018
Rhymes with Weinstein
Greg Palast, the journalist, shares a brain with Greg Palast the poet and story writer. This is the first time Palast the poet has bothered you with verse -- and the last time.
Sunday, May 13, 2018
Mom's Last Message For You
In 1988, Mom was a delegate to the Democratic Party Convention in Atlanta. But the maids and janitors at the Atlanta Marriott were on strike. My mother donned her red-white-and-blue outfit, added a mop and bucket -- dressed union pickets with the same outfits -- and challenged the Democrats not to cross the picket line. It put her and her mop on the cover of the Atlanta Journal-Constitution.
(3 comments)
Saturday, April 28, 2018
Gladys Palast 1921 -- 2018
On Friday at 11am, Mom will be memorialized at Miramar Military Cemetery. My father, who gave away his combat medals to protest the War in Vietnam, will have his ashes interred beside her; each will receive a full military color guard. Mom taught us how to make noise, make trouble and make a difference -- in our little tract home in San Fernando Valley, filled with extraordinary idealism, humor, confidence, caring and love.
(4 comments)
Monday, March 19, 2018
Cambridge Analytica Ain't Nuthin: Look out for i360 and DataTrust
The GOP has been using computer power to erase the voting rights of Black and Hispanic voters for years -- by "caging," "Crosscheck," citizenship challenges based on last name (Garcia? Not American!!), the list goes on -- a far more effective use of cyberpower than manipulating your behavior through Facebook ads.