Articles Listed By Date List By Popularity
Page 1 of 2 First Back Next 2 View All
Wednesday, July 12, 2017 (3 comments)

The Big Fix: Will the GOP Turn to Dems to Fix Obamacare? Democrats have remained remarkably unified in opposition to the GOP's obscene bills to "repeal and replace" Obamacare. This will be harder to sustain once bipartisan negotiations open up. Democrats must demand clear, popular amendments that demonstrate they are committed to extend the right to affordable health care, not reduce it.
Monday, July 10, 2017 (4 comments)

There's Only One Way to End the War in Afghanistan We've spent $11 billion in equipping the Afghanistan National Army, which is still unable to defend itself. The United States has had as many as 63,500 "boots on the ground" in Afghanistan; about 8,800 remain today. Afghani casualties are estimated at over 225,000, with a staggering 2.6 million Afghani refugees abroad, and another 1 million displaced internally.
Friday, June 23, 2017 (2 comments)

The Lessons We Learned From Jon Ossoff's Defeat Ossoff's win would have spread fears among Republicans worried about Trump's mad-hatter antics, corruption, and incompetence. Instead, Republicans sought to use the victory to forge new unity around their substantive agenda: Trumpcare, tax cuts, deregulation, and budget cuts.
Saturday, June 17, 2017 (1 comments)

Infighting Is Good for the Democratic Party The populist revolt that is roiling politics here and abroad isn't going away. The Sanders-Warren wing of the party has energy and passion. They are armed with a narrative of what went wrong, a bold agenda for change, and a growing grassroots organizing and funding capacity. The debate within the party isn't a diversion or a liability. It is a necessary step to recovery.
Thursday, June 1, 2017 (42 comments)

Will the GOP Health-Care Debacle Pave the Way for 'Medicare for All'? Will Republican efforts to repeal and replace Obamacare pave the way to Medicare for All? Only if progressives force the debate.
Friday, May 19, 2017 (2 comments)

For Democrats, Resistance Trumps Ideas Democratic Party luminaries and 2020 presidential mentionables gathered this week for an "ideas conference" organized by the Center for American Progress, the Democratic establishment's premier think tank. Its stated purpose was to focus not on "what could have been," said CAP Vice President Winnie Stachelberg introducing the day, but on "new, fresh, bold, provocative ideas that can move us forward."
Sunday, March 26, 2017 (3 comments)

Democrats Should Focus More on Jobs, Less on Russia This is a question of focus. Democrats can and should pursue an independent, forceful investigation of Russian interference in our elections. But they, and the resistance that drives them, should concentrate their energy and resources not on the past election or Trump's constant circus but on the corrupted policies that he seeks to inflict on America.
Wednesday, March 15, 2017 (3 comments)

Republicans Keep Showing Us Who They Are The Congressional Budget Office's crushing report on the impact of the Republican health-care plan offers a moment of clarity. The Republican plan will deprive millions of health insurance, and raise the price for many more to pay for deep tax cuts for the rich. The math gives way to an obvious conclusion: This is the Republican mission.
Saturday, March 11, 2017 (9 comments)

Foreign-Policy Elites Have No Answer For Trump A closeted elite provides a recipe for continued wars without end, for squandering resources and lives on interventions, overt and covert, large and small, in all corners of the earth. Mere defense of the United States is subsumed to the policing of an ever-elusive international order through the assertion of military dominance.
Monday, January 23, 2017 (4 comments)

Trump's Perverse Populism Trump talks about returning government to the people, but his focus isn't on empowering workers. He's not for redistributing the wealth that has been captured by the very few. He isn't talking about strengthening public education and making college tuition free. And he's surely isn't pushing to strengthen the democracy, curb money in politics, end voter suppression or gerrymandered districts.
Friday, December 9, 2016 (1 comments)

How to Expose Trump's Dastardly Bait-and-Switch Trump's show will get stale over time, particularly if the rip-offs are exposed, the divisive racial and gender politics are confronted, and working families learn that the crony capitalists on the inside are cleaning up while they are getting stiffed. Trump is a wily and experienced confidence man, but selling his remedy won't be easy once people realize it's the same old failed brew.
Monday, November 28, 2016

House Democrats: New Leadership, New Energy Rep. Tim Ryan (D-Ohio) announced he would challenge Pelosi. Only one problem: Pelosi is virtually irreplaceable. She's the most skilled in unifying the caucus, and gearing it up to fight. She is experienced and whip smart, vital in the upcoming negotiations over budgets and the Trump agenda. She's the leader that the progressives in the caucus will trust to draw the right red lines.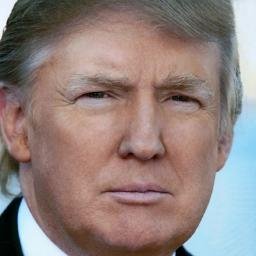 Monday, November 21, 2016 (4 comments)

Taking on Trump: Lessons from the Reagan Years Democrats have to find a populist spine. Stand up clearly for poor and working people against the corporate lobbies and billionaire class that rig the economy against them. Expose the scams and corruptions. Show how efforts to drive us apart are central to the strategy of ripping us off. Trump has been elected despite losing the popular vote. He will take office. But there can be no business as usual.
Wednesday, November 16, 2016 (2 comments)

How We Can Fight Trump Progressives in the House and Senate need to take over the Democratic Party's agenda and message. New populist energy can drive important reforms at the state and local level, and recruit and train a new generation of populist candidates. Democrats don't need to abandon their social liberalism; they need to develop their economic populism. If they do, the Trump era may turn out to be as short as his attention span.
Wednesday, November 9, 2016

Why Trump Won This morning, many awakened rightfully terrified about the country they are in. Progressives must reach out to stand with people of color, women, immigrant communities, Muslims. We are headed into four years of fierce battles over reactionary policies and choices on immigration, on Supreme Court justices, on voting rights and more.

Saturday, November 5, 2016 (5 comments)

Why Is Washington Still Pushing the Trans-Pacific Partnership? Obama argues that the TPP is about free trade and leveling the playing field, but the TPP isn't really a trade deal -- tariffs are already low. And it doesn't level the playing field: It cuts special deals for global investors, including their own private legal system that gives global corporations rights that no citizen or small business enjoys.
Friday, October 28, 2016 (5 comments)

The Geniuses Who Brought You the Iraq War Are at It Again The "Blob" will publicly criticize Obama's "reluctance" to exercise America's military prowess and call for a more "muscular," "interventionist," assertive policy, from the South China Sea to the Russian border, but particularly in the Middle East. They are pumping for more war.

Friday, October 14, 2016

Inequality Is Still the Defining Issue of Our Time Inequality remains a defining issue of our time. The advances made under Obama deserve applause, but the real work remains to be done. This presidential season has exposed the growing revolt against business as usual. Now activists must seize the opportunity to build on the energy after November.
Tuesday, October 11, 2016

The Second Presidential Debate: Gutter-Ball Edition Trump whined repeatedly about bias, but their bias is less partisan than prurient. Americans tuned in looking for a spitball fight and the moderators were not about to disappoint them.The clash of ideas was a sideshow. This "debate" was an exchange of insults, egged on by the moderators. The only redeeming feature is that it will be hard to get lower than that.
Wednesday, October 5, 2016 (13 comments)

Why Is This Election So Close? Americans are suffering through a second "recovery" where most people are losing ground. The middle class is getting hollowed out. Good jobs are scarce. The banks blew up the economy and got bailed out. The richest few pocket most of the rewards of economic growth. To omit this is to miss the entire context for this election.
Tuesday, August 23, 2016 (1 comments)

The Populist Uprising Isn't Over; It's Only Just Begun Americans are catching onto the game. They are working harder and losing ground. They suffered through the Great Recession, and have witnessed the wars without end and without victory. They've seen their kids graduate from college and come back home burdened by debt. Poor people of color are in many cities more segregated and in worse condition than they were in the Jim Crow South. They are casting about for a change.
Saturday, August 13, 2016

The Economic Debate and the Failed Consensus Americans deserve a debate worthy of the challenges facing this country. On the economy (as well as on national security) the old consensus has failed. Our politics are dysfunctional. The economy does not work for working people. The middle class is sinking. Inequality has reached obscene extremes, while poverty has deepened.

Wednesday, July 27, 2016 (2 comments)

The Democratic Convention: The Big Dawg Still Can Howl Bill Clinton masterfully painted a human portrait of Hillary. The viewing audience has exceeded that of the Republican convention, with President Obama and the nominee yet to come. The Democratic show has made Trump and Republicans look like amateur hour. Clinton will surely surge out of the convention with a growing lead.
Tuesday, July 26, 2016 (4 comments)

Sanders: The Struggle Continues Sanders voters were roused by his vision, his agenda and his integrity. Clinton's task is to make herself the forceful advocate for bold change, one clear and strong enough to overcome doubts about her commitment, concern about her compromises, discomfort with her money politics. Trump's vile excesses will clearly help Sanders mobilize his voters for Clinton, but only she can gain their trust and capture their energy.
Tuesday, July 19, 2016 (28 comments)

The Sanders Endorsement and the Political Revolution Sanders has it right. It will take a political revolution to transform our politics, revive our democracy, and make government the instrument of the many and not just the few. That is not a task of one campaign or one presidency. The movement has to build -- in fits and starts, waves and tides -- over time. Thrashing Donald Trump is the next step in that process.
Tuesday, July 5, 2016 (1 comments)

For Vice President: Senator Jeff Merkley Merkley offers real value. He's the sole senator who endorsed Bernie Sanders in the primaries, an act of remarkable courage. Putting him on the ticket would pay tribute to the millions of voters who backed the Sanders surge. His presence would excite the young and independent voters that were at the heart of the Sanders vote. It would reassure skeptical labor activists.
Saturday, June 25, 2016 (3 comments)

Clinton on the Economy; Trump Ever Offensive Public investment to rebuild America green. Investment in education from preschool to debt-free college. Rules to curb corporate abuses. Tax hikes on Wall Street and the superrich. Lifting the floor under workers. Curbing the influence of "unaccountable" big money and special interests in politics. Clinton's agenda and rhetoric pay tribute to Bernie Sanders' victory in defining the agenda for change.
Wednesday, June 15, 2016

What Will Bernie Do? Clinton will decide how she wants to run, what mandate she seeks, what coalition she wants to put together, but somehow it is Sanders responsibility to bale up his voters and deliver them to the nominee no matter what she decides. And if Clinton were somehow, unimaginably, to blow the election to Trump, no doubt Sanders will be blamed for not endorsing her soon enough or enthusiastically enough or loudly enough.
Friday, June 3, 2016 (5 comments)

May Jobs Report: Ouch! The Jobs report also reinforces what already should have been clear. Voters will remain in a surly mood. They are not likely to be satisfied with a slow-growth economy that isn't offering much in terms of increased wages or increased security. Candidates who are the most plausible leaders of change will fare the best.
Wednesday, June 1, 2016 (3 comments)

Common Sense on the Democratic Presidential Race Even with the media declaring the race over, Sanders continues to draw stunning crowds. Young people continue to rally to his call. Democratic registration is soaring in California, as the Sanders campaign works to attract new voters.
Monday, May 23, 2016 (3 comments)

What Does Bernie Want? Clinton would be wise to embrace not only the Sanders energy, but to move to adopt many of his themes, and champion some of his major reforms. Sanders will no doubt endorse, if he loses the nomination. But how his followers respond -- the energy and enthusiasm they bring to the general election -- will be far more dependent on what Clinton does and how she runs than on his endorsement.
Friday, May 20, 2016 (4 comments)

Ways Bernie Sanders Will Be A Force At The Democratic Convention An early exit by Sanders remains unlikely. He has defined his campaign as building a movement to transform the Democratic Party and change the direction of the nation. He has stated repeatedly that he will carry that argument into the convention.
Wednesday, May 18, 2016

The Test of Leadership as Sanders Rolls in Oregon Clinton supporters and many pundits suggest that Sanders is "misleading his followers" by failing to "prepare them to lose" and to make the turn to supporting Clinton. The Clinton campaign has surrogates arguing that while Bernie "has done his job," but now "he is hurting Clinton" and should stand down.
Wednesday, May 11, 2016 (2 comments)

Bernie Takes West Virginia Sanders vows to keep going to the end. If he continues to win -- particularly if he culminates by winning the diverse Democratic vote in California, he'll make the case to Democratic super delegates that he would be the strongest candidate in the general. Sanders fares better than Clinton against Trump in poll after poll.
Thursday, May 5, 2016 (1 comments)

Bernie Sanders Wins Indiana -- And The Political Debate Sanders has already been counted out in the mainstream media. But young voters, liberals flooded into the polling booths and swept Sanders to victory. Picking up a net of five delegates, Sanders may not be winning his struggle against the delegate math, as the mainstream media keeps reminding us, but he is winning the political debate.
Monday, April 25, 2016 (1 comments)

Clinton's Defense of Big Money Won't Cut It When Sanders questions Clinton about her funding from Wall Street, her speeches to big banks and other interests that brought her millions personally, and her array of super PACs, she charges Sanders with making "false character attacks." But the influence of campaign contributions isn't about character, it is about association, gratitude and access.
Monday, April 11, 2016

Sanders Wins Wyoming, Surge Continues Despite winning by double digits in Wyoming, Sanders only got a split of pledged delegates -- seven to seven. The Democratic Party will face real trouble if superdelegates give Clinton the nomination over Sanders, particularly if he wins the majority of the pledged delegates.
Wednesday, April 6, 2016

Wisconsin Adds Momentum To The Sanders Revolution Sanders has now won six contests in a row -- Wisconsin, Alaska, Hawaii, Washington, Utah and Idaho. He continues to cut Clinton's lead in pledged delegates. Pundits dismissing his chances say he has to win over 55 percent of the vote in remaining contests to catch up to Clinton. He's done that or better in each of the last six races.
Wednesday, March 30, 2016 (1 comments)

Bernie Sanders has Hillary Clinton right where he wants her Sanders just swept through the West, winning five of six contests by stunning margins. In addition, he isn't just a candidate -- he's a cause. Sanders seeks to build a movement that can make the political revolution needed to transform the country, not simply win the White House. That means a political movement powerful enough to both get big money out of politics and pass Sanders' agenda.
Monday, March 28, 2016

Sanders Soars: The Democratic Race Is Closer Than The Republicans' Even as his candidacy gains traction, Sanders keeps spreading the word and rousing activists. A presidential campaign isn't a movement. At best, an insurgent can issue a call to action, elevate alternatives, and infuse millions with a sense that there is an alternative. Sanders is doing just that, particularly with young voters who fill his rallies and caucuses.
Wednesday, March 23, 2016 (1 comments)

The Presidential Race: The West Weighs in Sanders continues to draw the biggest crowds of the election, Donald Trump's claims notwithstanding. And Sanders continues to rise in the polls. The most recent CNN/ORC poll in mid-March showed Sanders closing to 51-44 percent among registered Democrats and Democratic leaning independents, substantially better than that poll's late February measure (55-38 percent Clinton).
Wednesday, March 16, 2016

Mini-Super Tuesday: The Campaigns Remain Contested The punditry is already rushing to crown Clinton the Democratic winner. However, the growing divide among Democrats between the older and the younger deserves more attention. The Clinton campaign people are certain that the threat posed by Trump or Cruz will help mobilize Democratic turnout.
Monday, March 7, 2016

Weekend Update: Sanders Still Rising; Republican Nightmare Worsens While the mainstream media -- egged on by the Clinton campaign -- edges towards calling the race over, Sanders keeps on rising. His expanding army of small donors continues to fuel his campaign. And he can look forward to growing support -- particularly in the contests after mid-March, as he introduces himself to more and more voters.
Friday, March 4, 2016 (1 comments)

Jobs Report: Sunny with Storm Clouds Looming Americans are still waiting to feel the rewards of growth. Wages are barely stirring; the average hourly wages of non-supervisory private sector workers remained unchanged from the previous month and is up little more than 2 percent (2.2 percent) over the year. The wealthiest 1 percent continue to capture virtually all of the income growth in the society.
Monday, February 29, 2016 (1 comments)

South Carolina: Clinton's "Firewall" Holds Voters across the country are looking for change. Clinton's efforts to present herself as the candidate of continuity worked in South Carolina, but may be more costly if she wins the nomination. The mainstream media used the Clinton victory in South Carolina to start posting funeral notices for the Sanders campaign. In reality, Sanders is still building.
Thursday, February 25, 2016 (13 comments)

Donald Trump Will Not Be President of the United States Sanders' clear integrity and independence will trump Trump's populist pose. And he'll enjoy wild energy from young voters as well as overwhelming margins from the voters Trump insults. Clinton would highlight Trump's lack on even elementary policy knowledge and experience. Donald Trump will not be president of the United States.
Tuesday, February 23, 2016 (2 comments)

South Carolina and Nevada: Populism Still Rising In Nevada, the Sanders surge fell just short of Clinton, but only after she donned much of Sanders' garb from getting "unaccountable money out of politics"; to making certain "Wall Street does not threaten Main Street again"; while promising to do even more to address "systemic racism," sexism, and immigration.
Friday, February 12, 2016

The Democratic Face-Off in Milwaukee: The Hammer and the Stiletto Clinton may want to dismiss Sanders' critique of our corrupted politics and rigged economy as a "single issue," but more and more Americans are coming to understand that this is the heart of the matter. Now we will see if that message resonates with communities and states where Sanders is just beginning to introduce himself.
Friday, February 5, 2016 (1 comments)

At The New Hampshire Democratic Presidential Debate, Populism Wins Sanders' argument about the corrupting effects of money in politics and the need to break up the big banks was compelling. Clinton's profession of independence was less plausible. Clinton's foreign policy experience certainly showed. But Democrats have to be haunted by her taste for intervention and regime change (Iraq, Libya, Syria). And sadly, the push for a new cold war with Russia went unchallenged.
Tuesday, February 2, 2016

The Iowa Winnow The Iowa caucuses just supercharged the 2016 presidential race. Younger and lower-income voters drove Bernie Sanders into a head heat with Hillary Clinton. A record Republican turnout of white voters elevated an odd couple -- two first term Cuban-American Senators -- and deflated Donald Trump, the fear peddler.
Monday, February 1, 2016 (4 comments)

Iowa's Big Winner: Senator Bernie Sanders Sanders has already begun to shake the establishment, evidenced by increasingly vitriolic attacks on him and his ideas. Sanders is putting the powers that be on notice. This rigged system doesn't work for the vast majority of Americans. And the complacent politics of the establishment center offer no way out. The elites of both parties better figure out how to cut Americans a better deal--or Americans will demand a new dealer.
Friday, January 22, 2016 (1 comments)

Hillary and Bernie: The Credibility Gap Hillary Clinton is a formidable candidate who has assembled a strong campaign. She will remain formidable even if Sanders exceeds expectations by doing well in Iowa and winning in New Hampshire. The panic among her supporters is both unseemly and excessive. Clinton's difficulties stem not from the attacks of Sanders -- the most courtly of opponents -- but from her own revealing choices.
Tuesday, December 15, 2015 (1 comments)

The Republican Carnival Comes to Town Donald Trump will be center stage in CNN's Republican Presidential debate tonight, flanked this time by a surging, sinister Sen. Ted Cruz on his left and a flagging Dr. Ben Carson on his right. Once more Trump will claim the spotlight, with the others vying for time and attention.
Monday, December 14, 2015

Marco Rubio: Foreign Policy Pretender ubio wants the U.S. to take more aggressive steps against Russia in Ukraine. He would send more arms and more aid to the corrupt Ukrainian government, virtually insuring an escalating war in the region. He'd move U.S. troops to Russia's border and increase sanctions on Russia. He does not explain why a harsh confrontation with Russia is in the U.S. interest.
Monday, November 23, 2015 (1 comments)

Who Impugns Hillary's Integrity? The big money going from Wall Street into the Clinton campaign reinforces doubts about the strength of her reform promises. But it isn't Sanders or O'Malley who impugn her integrity; it is her Wall Street donors themselves. They are sophisticated, cynical and paying attention. And they are confident her new-found populism is a campaign posture, not a real position.
Monday, August 17, 2015

In Praise of Julian Bond Julian Bond leaves us now. The race still unfinished, but his run has made a triumphant contribution, fulfilling his grandfather's charge of "greater efforts and grander victories." President Obama called Julian a hero and a friend, noting that "Julian Bond helped change this country for the better. And what better way to be remembered than that."
Tuesday, July 21, 2015

Bank Reform Five Years Later: Still Incomplete Despite what the FBI called an epidemic of fraud, no major banker has been prosecuted. Banks paid the fines, while bankers walked away with their money intact. The SEC continues to grant favors to repeat offenders. Violating the law is too often simply a small cost of doing business.
Thursday, June 4, 2015 (1 comments)

Warren to SEC Chair: "Step Up" (Or Step Down) No wonder financial lobbyists are buzzing. Warren has taken a stick to their cozy hive. Her indictment of White is measured and devastating. It is time for White to "step up" or step down. Warren is to be applauded for doing what senators should do: holding regulators' feet to the fire in the public's interest.
Friday, May 1, 2015 (6 comments)

The Sanders Challenge Sanders calls for an end to the corporate-defined trade and tax policies that have racked up unprecedented and ruinous trade deficits while shipping good jobs abroad. He is a leader in the effort to stop fast track and the Trans-Pacific Partnership, which is supported by the Democratic president, the Republican congressional leadership and the business lobby.
Thursday, April 23, 2015

Government Sweatshops: A Time for the President to Act Carrying a sign reading "Hiring: A President who will sign a $15 +Union Executive Order," these workers are calling on President Obama to lead and put government on the side of workers. They want an executive order that would give preference in government procurement and licensing to companies that pay a living wage with benefits, and respect their workers' right to organize.