Articles Listed By Date List By Popularity
Sunday, March 26, 2017 (12 comments)

Perform a rolling inverted denial of service attack against, Comcast, AT&T, and Verizon - Use slug mail. Dear consumers of the left and the right who are tired of the corporatists having their way with us - withhold the money, unsubscribe, don't pay another cent, otherwise they will continue to abuse us every chance they get. Write correspondence again. What a concept.
Friday, March 17, 2017 (8 comments)

Rand Paul believes John McCain is unhinged. I agree. Ralph Nader writes about in Unstoppable: The Emerging Left Right Alliance to Dismantle the Corporate State...this is an example. We need to strengthen this emerging alliance. We also need to find out where are the mofos who should be on our side? Unecessary quietness. I do not like this one bit. It takes a politician on the right to shame supposedly liberal democrats? If so they are neither.
Friday, March 17, 2017 (9 comments)

The PRESIDING OFFICER. The Senator from Kentucky: Mr. Rand: I object. An US Senator on the so called right versus just a reasonable Senator says no! to more fluff for the US military - Upsets John McCain and other democrats.
Wednesday, March 15, 2017 (45 comments)

Damn. WTF? Fooled Again. The time for holding elected officials' feet to the fire, and primarying their sorry ass if they think money and election fraud is going to save them, is way past overdue. I called a representative two days ago and complained after 2 1/2 minutes on hold, that the Representative did not have an email address on their website. The staffer said that he could not find an email address. When I started to complain again, he hungup
Friday, March 10, 2017 (24 comments)

Stop the "Thank you for your service" Others have written here on OpEdNews about the role of language, how we carelessly use it without thinking about its meaning, unaware that it may be working on us at another level. Even though we may not be explicitly aware of what it is doing, we can sometimes feel it. Like the mental morphing of Homeland Security from the Fatherland. We all know what the Fatherland was. The Homeland is an assault to our sensibilities.
Monday, March 6, 2017 (17 comments)

Boy, Do I have Issues. Is taking back our government easier than we think? Maybe. I can think of 10 friends I may be able to convince throughout the US to create activist groups and focus on what we want from our members of legislatures. We can start by focusing on what a majority of Americans from both the right and left want to see come about. I think it is worth the effort. Of course I may still have to go extreme if push comes to shove.
Saturday, February 18, 2017 (19 comments)

Hey Donald -- Grow a couple, Just say NO! Forget about so called (choose your own political label) and stand up for true Extreme Radical Leftist Human Rights. What do the Radical Leftists want? They want to hear Donald the Revolutionary just say NO! No mofo!Can you heah me NOW? NO, got dammit NO.
Thursday, February 16, 2017 (8 comments)

Recall our representatives home Our representatives may be too far away so that they are susceptible to the lure of filthy lucre of the elite$. Perhaps we should recall them to their home so that we don't have to wait for a bullsh*it email response to our inquiry. We need to be able to hold them accountable with a pitchfork on standby.

Tuesday, February 14, 2017 (12 comments)

We must respect the Rule of Law!...not so much. The elites are not subject to the rule of law, do we really need to be reminded of that? Are we going to change our respect for such a BS phrase coming from people that want to kill us or shall we begin to dispose of them they work more of their evil to kill us? You know in the depths of your being that if we do not dispatch them permanently humanity will never advance to understand how we fit into reality.
Monday, February 13, 2017 (17 comments)

What would Mr. Thomas Paine say about an Executive Order that threatens Americans? I am learning what others appear to have known all along. Mr. Trump is an imperial despot. His rejection of the clothing of his ruling class peers is irrelevant as he struts around in his narcissistic neoconic drag awaiting the return of his dry cleaned neo uniform which upon adornment and left to his own devices he will be well on his way to doing some real fine damage one day.
Monday, February 6, 2017 (2 comments)

And oh my what TINY little bitty HANDS you have One by one it is time to have a look at the sterling and gold-plated individuals selected by the Man of the people (MOTP)to reunite the US and the world but most importantly that ever-popular resource challenged working class into... wait for it, wait for it: Great Again.
Sunday, February 5, 2017 (3 comments)

Trump and The Big Trash It is written - Mr. Trump's shenanigans are a distraction for much more devious cons. The use of lies, denial of facts, are leading to something. I am going to call it The Big Trash.
Saturday, February 4, 2017 (5 comments)

A Fool Once Again I waited and waited but the man I had hoped for never showed up. Instead there was this fellow claiming to be a peacemaker who nearly anyone paying attention would know that he was a liar. There were many who proclaimed him to be a liar from the very start. I thought they were unfair. Now I am running out of room to get away from his clutches.
Saturday, February 4, 2017 (15 comments)

Fool me a hundred times -- God Dammit man, can't you give a brother a break?! Being a MSM consumer, I thought I was in the know. They wouldn't lie about reality. They would give me the true reality right? The US cares about democracy, cares about being the light on the hill, welcoming the down trodden and the weary. That's what I believed. Now that I am old and weary myself I am discovering that nearly everything I was psyched out to believe was a lie. Imagine living nearly your entire life in a lie.
Thursday, January 12, 2017 (1 comments)

Rex Tillerson the Christian Capitalist Gambit The promise of Christian behavior by a puritanical capitalist? Wait for it...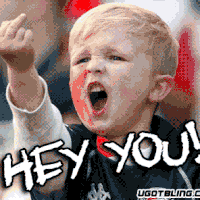 Monday, January 9, 2017 (38 comments)

The Incoherent Intolerance of the Left in the emerging Age of Trump It really is tiresome isn't it? We are aware of the Trumpisms of gross misbehavior. Can the left support his dealing body blows to the globablists while organizing rewire his less desirable Republican DNA?
Saturday, January 7, 2017 (4 comments)

Is the NYT on the brink of innovation (failure)? The NYT has a report coming apparently to put questions of how they will move forward. I have a suggestion, how about behaving as a paper of journalism? Oh, you cannot do that? I understand. GTF out of here.
Wednesday, December 7, 2016 (3 comments)

NATO Nightmare: Russia-Germany Alliance Notes: Chancellor Merkel - The western elites new standard bearer NewsBud Boiling Frogs Post, founder Sibel Edmonds, Spiro Skouras, Christoph Germann, and Professor Filip Kovacevic analyze the significance of Germany's role as a US/NATO ally and the potential ramifications of Merkel losing her position as German Chancellor.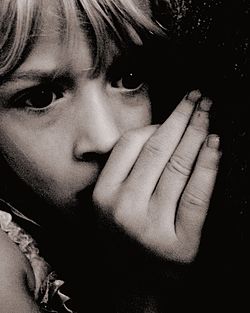 Saturday, December 3, 2016 (54 comments)

It is time to instill some fear into the ruling elites and permanently remove them from human rule We Are Not Afraid and Are coming with our hands out to choke to death the ruling elites
Wednesday, November 23, 2016 (5 comments)

The Orwellian "Winstonization of the United States of America" The relative comparisons among social and economic strata within the bottom 90% are barely meaningful. We are quick to criticize those who are still wed to the system as though they are worthless with nothing to offer to help change the system. Not recognizing that we need them. So we isolate them instead of finding ways to empathize with their concerns some of which are similar to our own.

Thursday, November 10, 2016 (4 comments)

Remembering Soylent Green People are beginning to want to know where their food comes from, how it is grown, that it is not grown in polluted waters on foul land and under inhumane conditions for humans and other species.
Thursday, November 3, 2016 (8 comments)

Will the United Nations throw the US/NATO Western Alliance under the bus in Syria? The information war continues with the UN momentarily opting to expose US support of terrorists.

Wednesday, October 26, 2016 (5 comments)

The big head fake by the US .1% Football team or While you are studying what we did back there, we will doing some dirt over here, which you will eventually discover, but then we will be gone, to stir up some sh*t somewhere else, like maybe in your backyard, if you have one.

Monday, October 24, 2016 (56 comments)

An unarmed chair revolutionary or should I STFU? We have to be reconciled to death since the murderous evil 0.1% isn't going bloody give up anything.
Tuesday, October 11, 2016 (7 comments)

When Trump Met Henry The .1% has played the tarded Liberals and Progressives for the CHUMPS that they are...or is it a psyops? Trojan horse perhaps? Nah. Just freaking stupid leftist analysis. What a waste. Rendition anyone?

Sunday, October 9, 2016 (40 comments)

Is there Evil in the World? We should fight against the restraint for using a political incorrect word such as Evil. We are being eaten alive by evil, we are in evil's clutch and barely able to gather enough strength to protest...so there.
Thursday, September 29, 2016 (15 comments)

I see a lot of burnt toast. The Russians are not stupid enough to allow US/NATO to deploy weapon systems on their doorstep...by the way where are all those Russian submarines. The Russians cannot be both powerful enough to destroy the US/NATO/Western alliance and weak enough to allow Syria to be partitioned, a sovereign country that has asked for Russian help to fight off the foreign invaders and terrorists being conducted by the US/NATO Western alliance

Wednesday, September 28, 2016 (12 comments)

Trash Talk from the Struttingly Foolish Humans are prone to mistakes. We have poor security protocols, we lose track of stuff we are never supposed to lose track of, we embed mistakes so that they can take on a life of their own, and we huff and puff when we ought to be quiet and respectful. Even when we create appropriate security processes, we sometimes take shortcuts or decide that they are too cumbersome to execute this one time. We make stuff we don't need.
Tuesday, September 27, 2016 (15 comments)

California Genetically modified mosquitos to hook up with Florida Modified mosquitos carrying Zika virus - yea. The FDA rolls over to allow the .1% labs to develop genetically altered organisms and release them into the wild under the pretext of solving a problem. The problem is us.
Tuesday, September 27, 2016 (6 comments)

Wow. I finally get it. It has been in my face my whole life. Justice really is blind. We are all psychologically manipulated, so it makes sense that black cops would kill unarmed black civilians, perhaps with the same motivation as non colored cops. All of are embedded in systems designed to make us conform in one way or another. The ruling elites are executing what they think those conformances should be.
Saturday, September 24, 2016 (19 comments)

Stop Using The Facebook. I don't believe we can continue to use tools that oppress us just because they are convenient. The externalities of their continued use far out weighs the convenience and benefit.
Saturday, September 24, 2016 (6 comments)

The 0.1% are not from around here, are they? Awakening - Becoming undivided and unconquered and saving our world.
Tuesday, September 6, 2016 (3 comments)

Hey OEN, Just let me spew my stuff on your pages I pronounce in your general direction. if you get my drift...
Friday, August 12, 2016 (61 comments)

What is moral about voting for Hillary? There is an alternative to mainstream media - It is alternative media that is well sourced and corroborated for its outlandish connection of dots. Yes the truth hurts which is why we cant handle it, ha ha ha.