Cathy Lynn Pagano (# of views)

I have 152 fans:

Become a Fan.
You'll get emails whenever I post articles on OpEdNews
Cathy Pagano is the author of a new book, "Wisdom's Daughters: How Women Can Change the World". Cathy trained at the C. G. Jung Institut-Zurich in dream interpretation, then got her M.A. in Counseling Psychology in Feminine Spirituality, and along the way became a certified Life Coach. As an astrologer and storyteller, she weaves the Cosmic Stories written in the stars and from The Bard's Grove, comments on emerging archetypal themes in movies. Cathy works with the tools of the imagination - dreams, alchemy, myths, astrology, symbolic language, storytelling, ritual - to awaken the Soul's wisdom.

I believe that Americans are called to a higher consciousness at this point in our history. We are called on to live up to our ideals and create the country our forefathers imagined. Inner consciousness needs to be acted upon for social justice.

Cathy believes that our writers and artists must take up our responsibility to create art that inspires, teaches and heals our humanity.

Cathy writes about political, psychological/spiritual, and cultural issues.
OpEdNews Member for 680 week(s) and 0 day(s)
287 Articles, 0 Quick Links, 299 Comments, 6 Diaries, 0 Polls
Articles Listed By Date List By Popularity
Page 1 of 15 First Back Next 2 3 4 5 6 7 8 9 10 View All
(2 comments)
Thursday, April 18, 2019
Libra/Aries Blue Moon & Beltane 2019
Tonight's Libra/Aries Full Moon is the real Blue Moon of the zodiac, when there are two full Moons in one sign. this is the 2nd Libra Full Moon this year. It's all about relationships. Family, strangers, romantic other. It's time we started to learn how to be in relationship with ourselves as well as others. And then there's Beltane! This is the season for fertility and growth.
(2 comments)
Thursday, January 31, 2019
The Cosmic Story: The Wheel of the Year: Imbolc -- Fire Festival of Light Returning
After 12 years, I'm changing my newsletters focus. Instead of New & Full Moons I'll be working with the seasonal Gateways of the Wheel of the Year. I'm beginning with Imbolc, Candlemas, Groundhog Day. The fire festival of February 2-4 symbolizes the fact that in the north, the sunlit hours are beginning to grow. The Gateway Guardian Goddess is Brigid, the goddess of healing, poetry and smith craft -- the fires of life!
Sunday, January 20, 2019
The Cosmic Story: Leo/Aquarius Lunar Eclipse, January 20-21, 2019
This is the last eclipse in this series of Leo/Aquarius eclipses. We opened it with the great American solar eclipse in August, 2017 and now we reach the final lunar eclipse. During this year and a half when the lunar nodes were transiting the Leo/Aquarius axis, we've been learning to express our truth and bring it to the collective. 2019 is the year to get our acts together.
(1 comments)
Wednesday, December 5, 2018
The Cosmic Story: Sagittarius New Moon 2018
As we descend into the darkest time of year in the northern hemisphere, we long for the light. Sagittarius is all about the cosmic laws that created both the light and the dark. Sag shines its light in each of us. It's time for all of us to step up and do our part in changing the world. That is why we're here. Use this New Moon energy to envision the future you want and we all need.
(1 comments)
Monday, November 19, 2018
The Cosmic Story: Gemini/Sagittarius Full Moon 2017
The Full Moon shines on us as we celebrate our American Thanksgiving. This can be a really fun Full Moon, and it wants us to communicate with great skill while Mercury is retrograde. The Heavens tell us that change is coming and we've seen it during this US election. So don't lose faith -- a great Sagittarian value.
(2 comments)
Monday, November 5, 2018
The Cosmic Story: Scorpio New Moon, November 7, 2018
This powerful Scorpio New Moon heralds a change in direction. A change of heart and mind. A change of priorities. We need a different Mind to face the tasks ahead. That higher Mind with higher goals and beliefs. Or perhaps we just need to live those values and beliefs we profess we already have. In any case, we need new ideas, new values, new hope to change the course patriarchy and capitalism have set for us.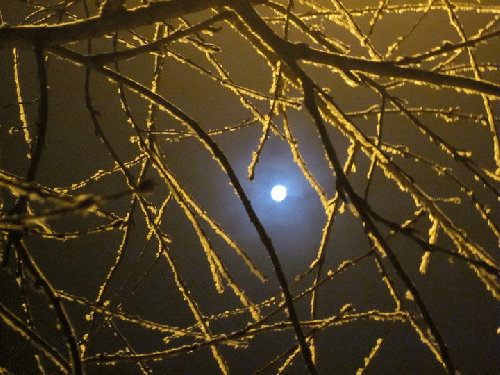 Tuesday, October 23, 2018
The Cosmic Story: Taurus/Scorpio Full Moon 2018
Wednesday's Taurus Full Moon is more powerful then usual. This Full Moon includes Venus retrograde opposite Uranus and a square to the Nodes. A new birth of love. A wild square dance of purpose. It's time to step up and act from a place of love and concern. The world needs new ideas, new energy and new commitment. This Full Moon can generate that. And it's the last Full Moon before the American elections. Go out and VOTE
(1 comments)
Saturday, October 6, 2018
The Cosmic Story: Libra New Moon 2018
the New Moon in Libra asks us to plant seeds of balance, harmony, equality, fairness and beauty. At this time in our country's history, we have to stand up for our rights and for equality. the patriarchy is fighting back. But guess what? Evolution happens. Venus just went retrograde, down into the underworld. She is bring back her rage and passion. So stay passionate and involved.
(3 comments)
Wednesday, September 19, 2018
The Cosmic Story: Aries/Libra Full Moon, 2018
Astrology is an art as well as a science. The Day Sky gives us Light. The Night Sky gives us meaning. We all need an archetypal story to expand our sense of ourselves and the world, and astrology offers that sacred story. This Harvest Moon, coming so close to the Autumn Equinox, gives us a story about healing relationship wounds and getting on with creating more balance between Self and Other and the world.
(13 comments)
Friday, April 20, 2018
Thoughts on Earth Day 2018: How Far We Haven't Come
Earth Day is 48 years old and we're facing the same issues we did back in the 70s. It's not enough to recycle or enjoy nature. We have to remember our part in Mother Earth's Ecology. We are part of her tapestry of life, and we need to find deeper ways to reconnect to Her for our own future, for She will be here when we humans are gone. We need to learn from our Native sisters and brothers how to Listen to the Earth Mother.
Friday, March 16, 2018
The Cosmic Story: Pisces New Moon & Spring Equinox, 2018
This Pisces New Moon is the last new Moon of the astrological year, which begins at the Spring Equinox. It's time to lay down your burdens and heal your ancient wounds. Doesn't that sound like a good idea to you? We have to let the tides sweep away the old so the new life can flow in. We are at the end of the Piscean Age and we have to release the many wounds our soul has received during the past 2000 years. Let Go! and Flow!
Friday, January 12, 2018
The Cosmic Story: Capricorn New Moon 2018
The New Feminine/Goddess has return to collective consciousness, after being exiled since the 80s. This is a consciousness of our own feminine gifts, rather than being judged by masculine measurements. This week's Capricorn New Moon is aligned with these energies. It's time to build a society with heart, where life is the central value rather than the economy.
(1 comments)
Friday, December 29, 2017
The Cosmic Story: Cancer Full Moon, January 1, 2018
2018 starts off with a watery Cancer Full Moon. It's our annual check-in to see if our emotional and security needs are being met by self, others and society. When the system doesn't take care of its people, things fall apart. As they should. If feels to me as if we've reached the point where we can say, Taxation without representation is tyranny.
(3 comments)
Thursday, December 14, 2017
The Cosmic Story: Sagittarius New Moon & Winter Solstice
This Sagittarius New Moon and the Winter Solstice is connected to Saturn, planet of responsibility, maturity and manifestation. Why is this important? Because Saturn enters the sign of Capricorn for the first time in 30 years (1988). It's time to live out our vision and our beliefs, because the next few years are going to be intense, culminating in 2020 when we can expect big events to re-shape our world. Do your part now.
Wednesday, November 15, 2017
The Cosmic Story: Scorpio New Moon 2017
Scorpio reminds us that death is an intimate part of life. Patriarchy hides from death, thereby creating more of it. We have to get back in touch with the natural cycle of life here on Earth so we begin to accept death not as something to be afraid of but as something to embrace when it's time. We can do this by accepting more gracefully those little deaths that occur everyday. 'Take Death as your advisor.'said don Juan.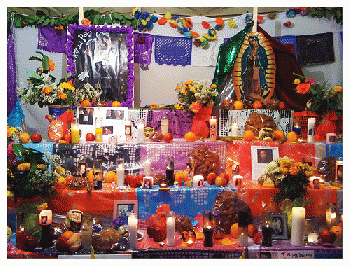 Thursday, November 2, 2017
The Cosmic Story: Taurus/Scorpio Full Moon 2017
At this Taurus Full Moon we're also celebrating Samhain, the Celtic/pagan festival of the Death of the year. It's the time to contemplate Death, our own, our world's. Death has become our constant companion as patriarchy collapses because this system of beliefs based on masculine, rational consciousness is afraid of death,fearing it's the END, so we re-create it over and over again by our collective policies and beliefs.
(1 comments)
Wednesday, October 18, 2017
The Cosmic Story: Libra New Moon 2017
How do we bring a chaotic world back into balance? By balancing ourselves and our relationships. That's Libra's message on this interesting and surprising New Moon. It's up to us to create the balance.
(1 comments)
Wednesday, October 4, 2017
The Cosmic Story: Aries/Libra Full Moon 2017
How can find meaning in our chaotic age? Astrology offers an explanation if you're open to this ancient science/art. Pluto is moving through Capricorn, the sign of government, society and financial systems. Pluto says, 'let what is dead, die' and if it won't die, I will bring it up for consideration.' The US is closing in on its 1st Pluto return, so we're at the end of a cycle of power (Pluto). What will we choose to do?
(2 comments)
Sunday, September 3, 2017
The Cosmic Story: Pisces Full Moon, September 6, 2017
This is the first Full Moon after the Leo Solar Eclipse. It's time to honor the life we've lived so far. And then we have to let it go as our harvest. It's time for a new story, one that originates in the soul. What can we do to serve the world? Can we find real compassion and discover our unity? This is the time to begin. Happy Autumn Equinox!