Articles Listed By Date List By Popularity
Page 1 of 6 First Back Next 2 3 4 5 6 View All
Sunday, April 15, 2018 (2 comments)

Alchemical Reactions: Transmuting Death-Dealing Dung Into PR Gold What DID happen after the strike? Nothing. There was no dispersal of deadly chemicals, not even in the ruins of the building itself, as AFP and the Times of India report. Foreign reporters toured the site, without protective gear, in perfect safety. Obviously, there had been no chemical weapons there.
Wednesday, March 21, 2018 (4 comments)

Stumbling Blocks: Tim Kaine and the Bipartisan Abettors of Atrocity Kaine knows -- as does anyone who has simply read the news in the past few years -- that it is an indisputable fact that the US did not "stumble" into the Yemen war. He knows that the former leader of his party, the Nobel Peace Prize laureate, very openly and deliberately and knowingly not only greenlighted the Saudi invasion but actively aided the slaughter in almost every way. When will we say enough is enough?
Saturday, March 10, 2018 (4 comments)

Unbrinkmanship: Even Dubious Chance of Peace Rattles Militarist Elites It's all just a reality TV show to him. He doesn't care what actually happens one way or another -- peace? war? -- as long as he's the star of the show. If he feels he needs to goose his ratings to "win" the news on any given day, he'll cancel the meeting, get big headlines.
Friday, February 23, 2018 (2 comments)

Tell Ol' Bill: Conservative Goons Gunning for Student Survivors We can regulate and pass laws on virtually every activity, object and substance under the sun, even if none of these laws can completely stop these elements from sometimes being misused for sinister purposes. But again, this universally applied principle seems to have only one exception in minds of our modern conservatives: guns.
Tuesday, February 20, 2018 (3 comments)

Return of the Repressed: The Roots of a Resurgent Racist Notion You can read any number of articles or tweets or quotes by people who have the ear of the president -- media figures, businessmen, politicians -- talking of how "the blacks" had it better under slavery than they do now. Indeed, you don't have to wade very deep into the fever swamps of the far-right (which also has the ear of the president) to find outright defenses of slavery and calls for its return.
Tuesday, February 6, 2018 (52 comments)

Legends of the Fall:The Liberal Longing for a Lost Normality I don't deny that Trump is a new level of threat, but our collective blindness to the bipartisan abnormality of our history is a key reason why an absurd monstrosity could rise to power in the first place.
Saturday, January 20, 2018 (4 comments)

Least Resistance: No Liberal Outrage at New Regime Change Op the new Syrian policy will exacerbate and extend the continually widening circles of death, hatred, extremism, revenge and corruption that our bipartisan elites have set in motion -- a horrific, ruinous legacy that will doubtless bring even more evil fruit to bear for ourselves, our children and grandchildren, and the unnumbered and ignored multitudes of our victims in shattered countries across the world.
Tuesday, January 16, 2018 (10 comments)

A Liberal's Confession I've finally seen the light. Now I know that Vladimir Putin is behind every malign element in today's political scene. I have thrown off the Russian yoke and can finally sing in the words of the old Negro spiritual, "Free at last! Free at last! Thank God Almighty, we are free at last!" Take that, Vladimir!
Saturday, December 30, 2017 (1 comments)

Opioids and Ashes: An American Ending She had legal prescriptions for the bodily degeneration that was devouring her: but these were a paltry balm, used up within days each month. Doctors bribed and wooed by gilded, respectable Big Pharma firms were throwing out prescriptions like V-E Day confetti. Pills were flooding the streets; if you needed them, and could pay, you could get all you needed. And you always needed more.
Wednesday, November 22, 2017 (13 comments)

Blood Sport: The Radical Extremism of the Transatlantic Elite The enrichment of the rich and the empowerment of the powerful is the doctrine of these transatlantic extremists; and they don't care how many people have to die, how badly society degenerates, how low the quality of life becomes, as long as Mammon's will be done.
Friday, November 17, 2017 (1 comments)

Gallantly I Come to Roy Moore's Rescue Alabamians have been receiving robocalls from someone claiming to be "Bernie Bernstein of the Washington Post" offering to pay for salacious stories, which, curiously enough, is the same line that Breitbart and other defenders of mall-stalking goobers are taking, i.e., that the media are paying people to smear good old Roy.
Thursday, November 2, 2017

Don Draper Rules: Russian Ads and American Madness If the United States was not saddled with the 18th-century elitist Electoral College, Trump would not be president. Democrats have lost two presidential elections in this century due to the Electoral College -- which means the choice of American voters has been overturned twice in past 16 years alone due to that 18th-century elitist contraption expressly designed to prevent the American people from choosing their leader.
Friday, October 13, 2017 (8 comments)

No Exit: A Grim Vision of the Post-Trump Future An impeached Trump might be pardoned by Pres Pence, a la Ford and Nixon, as a way to bring "closure" to the crisis. Trump won't lay low for years like Nixon, but go off immediately to NBC (or FOX or Breitbart or even his own network) and keep making noise and fomenting strife and chaos.
Thursday, October 5, 2017

Dylan's Alembic: Against the Zeitgeist of Violence and Bluster Across a full three albums, there are none of the withering put-downs that Dylan is famous for: no hoodoo women, no backstabbers, no soul-stealers, no Miss Lonely getting her righteous comeuppance from Napoleon in rags. There's just a series of ordinary men in ordinary life, hoping to be worthy of the woman they love or long for, or else ruminating -- not raging, not ranting -- about a wonderful, beguiling woman they've lost.
Thursday, September 28, 2017 (1 comments)

Birchers in the Beer Joint: Trump "Resistance" Revives Old Slurs People who "stoke outrage" over police killings by supporting the entirely peaceful, silent protest of football players are now part of a Kremlin "network." And the "Resisters" are working this trope backward into American history, trying to taint any protest movement or action for social change as "anti-Americanism" which was "stoked" by nefarious Russians.
Tuesday, September 5, 2017 (13 comments)

End Games: The Apocalyptic Trope That Swallowed the World there was a nuclear exchange between the US and North Korea, the world would not end, human civilization would not collapse. Where would the other missiles that would destroy the whole world, come from? Are people assuming that if North Korea launched one of the nuclear-armed missiles it doesn't have at the US, the US would then launch its entire nuclear arsenal all over the world in a paroxysm of destruction?
Monday, August 28, 2017 (1 comments)

Spinal Crap: NYT's Contortion to Obscure Obama's Origin of Trump's Nuke Plan We're asked to believe that the highly intelligent and competent Barack Obama spent months, years, putting together a $1 TRILLION upgrade of the nation's nuclear arsenal in the belief that his successor would then slice it to bits. This is Trump-level nonsense from the Times. Why not simply report the truth?
Friday, August 25, 2017

Omission of Sins: NYT Turns Away From Deeper Truth on Yemen The story does provide some moving detail about the human suffering being caused by the war; but the eminently savvy and well-informed readers of the New York Times could walk away from the story without the slightest clue of their own government's direct and deep complicity in this humanitarian crisis.
Sunday, August 13, 2017 (5 comments)

Dark Matter: Surrendering our Secrets to Malevolent Forces We all have a night mind, we all have thought-dreams which, if exposed, perhaps might not get us guillotined but could well kill the image we present to others -- and to ourselves. And this is true even for the most liberated, hip or "woke" among us. Every dark impulse, passing fantasy, every perverse or unsettling notion thrown up by the imp of the mind: all of this available, in endless profusion, 24/7, all over the world.
Saturday, June 24, 2017 (2 comments)

"Moderates" Making Inevitable Pivot to Trump as the Money Rolls In at the Top It's time to line up behind the Donald and "make sure his presidency succeeds" -- succeeds in its mission to destroy the last few restraints on corporate, oligarchic and authoritarian state power. The Deathcare Bill is a big first step in that direction -- and "moderate" Mike Bloomberg is now on board. Look for other "moderates" and "centrists" to follow.
Wednesday, June 21, 2017 (1 comments)

FUBAR, FUBAR uber alles: Careening Toward Chaos -- or Conflagration Steve Bannon, as he openly declared last year, is using Trump as an "instrument" to push his vision of white nationalist authoritarianism. The ignorant, infantile president, Trump, is not in charge of anything at all beyond the promotion of his own brand and the aggrandizement of his sleazy, crime-ridden family and their cronies.
Saturday, June 17, 2017 (6 comments)

Family Planning: Trump's Trollish Housing Pick Part of Dystopian Plan The far-right radicalism has been gathering power for years. Now it's breaking upon us with tremendous force. And there is no guarantee that the structures of our government and civil society -- already rotted by years of bipartisan corruption, warmongering, soulless neoliberalism and plutocratic rapine -- can survive the blow.
Wednesday, June 14, 2017 (1 comments)

Red Alert: Russian Focus Might Save Trump's Hide If the focus stays largely on Moscow, don't be surprised to see Trump sitting on the White House toilet playing with his tweeter four years from now while Steven Bannon and Richard Spencer plan his re-election campaign.
Tuesday, March 21, 2017 (1 comments)

The Karamazov Question: From Iraq to a World in Hell To mark the anniversary of the onset of the launching of the horrific war crime against Iraq, I'm reprinting a piece I wrote a month after the invasion. The question examined here is still being asked of our leaders; and regardless of party or ideology -- or even Nobel Peace Prizes -- they all keep giving the same answer.
Friday, March 17, 2017 (5 comments)

Useless Eaters and Ethnic Purity: the Trump/Bannon War for Biological Nationhood It is clear that Bannon and Trump aim to destroy the "legal country" -- the country of laws, institutions, constitutional citizenship, etc. -- and replace it with the "real country" of a more ethnically pure state: a land of blood and soil, under the hand of authoritarian leaders who act according to mystical dictates of "race wisdom," not the "alien" system of democracy and laws which apply to all citizens equally.
Tuesday, February 28, 2017 (1 comments)

The ICEmen Cometh: Madness, Blindness and the Anti-Immigrant Cargo Cult Trump, a mobbed-up casino boss has stepped into the vacuum, promising to fix it but using hatred and chaos to distract from his real purpose: letting the same rich white All-American elites who created the situation to tear the remaining bits of meat from the American carcass to fill their own bellies while the country sinks further and world burns.

Thursday, February 23, 2017 (11 comments)

The Scum Also Rises: Obama-Protected Torturers Back on Top At any time in the previous eight years, Gina Haspel could have and should have been prosecuted. But we were told by Obama that we shouldn't prosecute CIA torturers and lawbreakers; we should "look forward, not backward." Well, here we are, in the "forward" time, and what do we see?

Thursday, February 9, 2017 (1 comments)

Blood Will Tell: Trump and Sessions Strike Historic Blow for Civil Rights President Donald J. Trump signed an executive order today overturning the Emancipation Proclamation of 1863, saying former President Abraham Lincoln's action had been "hugely unfair" to Southern property owners. "Free enterprise more important than political correctness!" Mr. Trump tweeted immediately after signing the executive order. "Beanpole Abe should know better! Sad!"
Sunday, February 5, 2017 (2 comments)

Historical Ignorance, Spineless "Dissent": The Dangers of Decorous Resistance I don't think fascists should be treated with kid gloves. We're talking about people who, like Yiannopoulos, are openly, adamantly intent on causing real harm to actual human beings. It's not an abstract debate. It's not a game. It's not reality TV. These ugly, hate-oozing fascists mean business; and by god, so should we.
Monday, January 30, 2017 (1 comments)

Bloodsport: Trump Carries on Presidential Tradition, Notches First Child Murder During the race for the presidency, Donald Trump said he would "go after the families" of terrorists. On Sunday, his 10th day in office, he did just that: he killed 8-year-old Nawaar al-Awlaki, the daughter of US citizen Anwar al-Awlaki, an accused al Qaeda operative killed by Barack Obama in 2011. "She was hit with a bullet in her neck and suffered for two hours," said the eight-year-old's grandfather, as Reuters reports.
Thursday, January 26, 2017 (2 comments)

No Comeback for Torture -- It's Never Gone Away Donald Trump used his first nationally televised interview as president to declare his firm belief that "torture works." Of course, as innumerable studies have shown, torture doesn't "work" at all -- if by "work" you mean the gathering of credible information. But Trump will not be bringing torture "back": it's never gone away.
Tuesday, January 17, 2017 (5 comments)

Infinite Jest: Liberals Laughing All the Way to Hell I find few encouraging signs among the generations now in ascendance -- but I do see a fire and an openness to genuine change in some of the younger generations, including my children. If we can hold on until it's their time, if we can shore up enough fragments against the ruins until they can shape the world, there might be hope. We owe them that.
Monday, January 16, 2017 (27 comments)

Sitzkrieg on the Potomac: The Phony War Between Trump and the Deep State as long as we all keep chasing every burp of his twitter feed or spit-spewing bluster of his public statements -- while treating every nocturnal emission of the intelligence factions as gospel truth -- we'll stay lost in the fog of this phony war ... even as our elites (Trump very much included) continue to devour the world and take us further into darkness, division, ruin and strife.
Friday, January 6, 2017 (2 comments)

Langley Literalists, Economic Brutalists, Torture Protectors and More: A Month in the Madhouse We seem to be living in a civilization that, for whatever reason or reasons, has decided to eat itself alive. GOP-controlled states are putting in even MORE restrictions on voting, as in Michigan just a few days ago. The work of restricting the vote goes on and on, without any outcry, any scandal, any opposition.

Thursday, December 22, 2016 (10 comments)

Eyes Wide Shut: Flying Blind in an Age of Atrocity As long as our governments pursue the agenda of advancing and maintaining economic and political dominion in the world -- by whatever means necessary -- then the fallout, the blowback from these policies will continue. It is striking how our savants can recognize this in regard to other countries, but never our own.
Monday, December 19, 2016 (2 comments)

An al Qaeda Christmas: The Touching Tale of How Hate Figures Became American Heroes you've lost your foothold in Aleppo, where for years you systematically persecuted people and forcibly prevented them from leaving. But America's still got your back, AQ! Even when you attack relief convoys in an attempt to scuttle a peace deal that would allow anyone who wants to leave East Aleppo to go free, the American media will fudge the headlines so no one will know that it was you who did the deed.

Sunday, December 18, 2016

Subversion Blues: Chasing Will-o'-the-wisps While the Junta Gathers Force All the time and energy that could have been spent building a broad front of resistance has now been wasted. Trump will go on his merry way, despoiling and destroying, while Democrats keep stamping their feet and crying, "Putin did it! Putin did it! It's not fair!" And the darkness grows deeper.
Sunday, December 11, 2016 (14 comments)

Message From the Future: Your Acceptance of Evil Has Condemned Us All You are taking a path into darkness. It began years ago, with your acceptance of crimes and inhuman practices on a vast scale. This was the nominal end of your democracy, but it was already deeply rotted from within -- rotted by your years of turning a blind eye to monstrous crimes committed in your name by both factions in your power structure.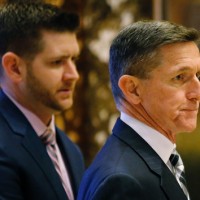 Wednesday, December 7, 2016 (7 comments)

In Like Flynn: Blowback for Filth-Peddling Fascists Little Flynn's twitter-storm is in keeping with the Trump Truth doctrine, which holds that you can make any outrageous claim you like without the slightest bit of evidence to back it up -- and it's up to other people to prove that your specious bullshit is not true.
Wednesday, November 30, 2016 (3 comments)

Tweeter & the Monkey Man: Conversations with the President-Elect Difficult to belive -- America now has a p*ssy-grabbing Twitter-head for President...

Saturday, November 26, 2016 (5 comments)

Smear-Mongering: A Mea Culpa for the Age of McCarthyism 2.0 There is only one kind of critic of US foreign policy that is not regarded as a Kremlin agent: those who criticize Washington for not being even more bloodthirsty and aggressive in its foreign policy. Those kind of outlets never land on our new McCarthyite lists. And here's another odd fact: PropORNot's list of those who peddle "fake news" doesn't include Breitbart.com, which is one of the master bullshit purveyors of the age.
Wednesday, November 23, 2016 (3 comments)

Black Mirror: Trump's Triumph and America's Truth Yes, Trump is a loathsome toad, but he's no surprise, no unprecedented, out-of-the-blue eruption of a new dark turn in American politics. That darkness has always been there, and it has to be fought, again and again and again. We fought Reagan, and we survived him. We'll fight Trump, and we'll survive him too.
Thursday, November 3, 2016 (1 comments)

Barrel Bomb: The Cataclysmic Close of Campaign 2016 After the scorched-earth tactics of bipartisan neoliberalism and the inevitable moral degradation and brutalization that comes from year after year after year of vicious aggressive war, the choice for Trump is more nihilistic. It's as if people believe positive change is no longer possible -- so let's tear everything down and see what happens.
Saturday, October 1, 2016 (6 comments)

Castroturf: Crude Red-Baiting Hides True Trump Danger There is only one way to deal with nations condemned as "outlaw states" by the Washington power structure: they must be taken down, one way or another, like Iraq, Afghanistan, Libya, Yemen, Somalia, Serbia, Syria. How can we ever negotiate in good faith with an outlaw dictator who is subverting our political process and trying to take over the world?
Saturday, September 10, 2016 (2 comments)

Imperial Submission: When Dissidents Take a Turn to Empire We must support the Machine--the "culture or environment" of American militarism--that perpetrated those atrocities in order to destroy a group that would not exist without the interventions of "Western military and economic power." We must take it on trust that after decades of the brutal, inhuman, murderous operations this Machine will now save our "values" from destruction.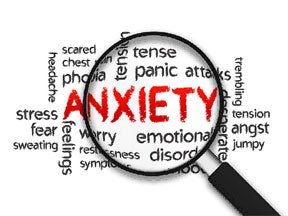 Monday, August 8, 2016 (7 comments)

All-Day Permanent Red: The Living Death of Perpetual Emergency Natural human propensity -- which has waxed and waned in various forms over the centuries -- has been magnified to the nth degree by the moral and psychological disfigurements of the Terror War. Today we also have the curse of 24/7 corporate news channels and the sleepless howling of the internet to batter the mind with an unending series of "urgent" dangers to our lives, our beliefs, our identities.
Monday, July 18, 2016 (6 comments)

"Close Your Hearts to Pity": A Security State Critic Embraces Total War What William Arkin is doing, ultimately, is "embracing" the most extremist stance of the Terror Warriors: that we should stop all this pussyfooting around and just slaughter these wretches of "pure evil" with a savage war that "won't be pretty." This, he says -- just like Trump, Cruz and many others -- is a "better path" to peace than our "muddled reasonableness."
Thursday, July 7, 2016 (1 comments)

The Damned Man: Blair Scorched by Chilcot Report The US/UK record in Iraq -- morally horrific, murderously cynical, shameful beyond measure -- goes back many decades and is thoroughly bipartisan. GW Bush and Tony Blair should pay for their contribution to this record (although of course they won't); but their war of aggression is only one chapter in this long, sickening history.
Monday, July 4, 2016 (2 comments)

No Flag Memes for Baghdad, No Hope for Terror War Respite Both presidential candidates have proudly proclaimed they will double down on the evil idiocy of the War on Terror; Trump promises indiscriminate bombing and whole new levels of torture, while Hillary -- gathering Dick Cheney's old neocons around her -- is bent on policies that will not only exacerbate chaos and Islamist terror, but will also bring us to the brink of war (if not beyond) with Russia and China.
Tuesday, June 14, 2016 (5 comments)

Love and Desire: The Truest Resistance to Terror and Power There is no hope that this latest incident will stop or even slow the the death spiral of the Terror War, as it circles round and round and down and down in an ever-widening gyre. There is every indication that it will make things worse, that the war-profiteers and the fear-profiteers and the power-grabbers will wring every bit of poison from it that they can to fuel the War Machine and the Domination Agenda.
Monday, June 6, 2016 (1 comments)

Tangled Up in Trump The poisons that ooze from this opened carbuncle -- the racism, aggression, nativism, hatred and vulgarity that pour from Trump's mouth in a gangrenous stream -- will provoke a movement that will -- eventually, after much struggle and suffering -- cleanse the body politic at last.
Friday, June 3, 2016 (1 comments)

Terror War and Trumpery Take US into Terra Incognita Another day, another Trump delegate calling for the violent overthrow of the government. This sort of thing used to be frowned upon, I believe, but now is simply par for the political course. America has drifted deep into terra incognita -- and "here be dragons."
Friday, May 20, 2016

Twilight of the Grifter: Bill Clinton's Fading Powers Watching Clinton today on the campaign trail for Hillary, it seems clear that his charisma has severely decayed, perhaps rotted by the years of money-grubbing with oligarchs and despots. Or maybe it's just the natural fading that comes with age and disuse.
Saturday, April 30, 2016 (6 comments)

A Picture of American Policy: Waking From the Fever Dream In the past year, a "progressive" administration -- whose policies will be continued by either of the Democratic nominees -- has been directly complicit in the deaths of TEN THOUSAND CHILDREN. And no one involved in the presidential circus -- not the candidates, not the media, not the analysts, not the horse race aficionados -- gives the slightest damn.
Monday, April 18, 2016

Stress Test: Childhood as a Raw Material for Investor Exploitation who are they listening to, our leaders who care so much about education in our Big Society? In America, it is predatory investors (like the Murdochs, among many) who see the lives of our children -- their minds, their education, their very childhood -- as nothing more than so much raw material to mine for their own profit.
Thursday, April 7, 2016

Dry Bones: Racist History Returns With a Vengeance The self-righteous peddlers of prejudice, the hawkers of hatred, the weak and stunted souls who turn away the suffering, who cling belligerently to the accidents of their pigment and their national origin in a vain and pathetic attempt to keep their own terrors and chaos and shortcomings at bay -- they are back with renewed vigor, and we must take them on again.
Wednesday, March 30, 2016 (1 comments)

Progressive "Triumph": Neofascist Message Pusher Disappointed in Messenger One of Trump's "top strategists," Stephanie Cegielski, has resigned in protest over his recent tweet on the atrocity in Lahore, and written an open letter to his followers denouncing her boss. Why should we respect the "insights" of someone who was inane enough to "believe" in Trump in the first place? And not only that, but eager to work for him?
Tuesday, March 22, 2016 (3 comments)

Zero-Sum: The Savage Vision Driving a Terror-Ridden World One must eat or be eaten, kill or be killed. There is no alternative. If "we" don't dominate--by force if necessary, doing "whatever it takes"--then it is a given that some other power will do so. Domination and power are all that exists; the only question is how they are distributed, and who controls that distribution. And there is no price too high to pay in order to gain--or maintain--that control.
Friday, March 11, 2016 (82 comments)

No Bern Notice: The Imperial Myopia of Candidate Sanders Does Bernie Sanders know what Hillary Clinton and Barack Obama did to Honduras? Does he care? Last week saw yet another savage murder of a Honduran activist for democracy -- one of hundreds such atrocities since Clinton and Obama blessed a brutal oligarchical coup there in 2009. But Sanders said nothing -- says nothing -- about this damning legacy of his opponent.
Thursday, March 3, 2016 (3 comments)

Blood Money: Four More Years of Drug War Horror with HRC Like the Terror War, the Drug War demonstrably exacerbates the problems it purports to address, and has led to widespread chaos, death and state corruption of almost unfathomable levels. And Hillary Clinton, almost certain to be the next president, is deeply complicit in both of these malevolent enterprises.