Articles Listed By Date List By Popularity
Friday, August 11, 2017 (3 comments)

A Rare Bird upon the Earth and Very Like A Black Swan A story of a woman artist struggling to be free in an era when free women were scorned unless they bought into the Hollywood produced myths of glamour and a woman's place in the home.
Saturday, August 5, 2017 (5 comments)

Nobody's Life in the Land of the Deal Why becoming a Somebody is the American dream and how to accomplish it for ten dollars.
Tuesday, August 1, 2017 (3 comments)

A Child's Truth in a Country of Lies In a country engulfed by lies and propaganda,the future is dark indeed unless parents wean their children from their electronic addictions and encourage them to read. This essay explores why that is so essential through a meditation on the children's classic, A Wrinkle in Time.
Wednesday, July 19, 2017 (10 comments)

The "Deep State" Then and Now There is extensive documentation of the CIA's past control of the media through organizations such as the Congress for Cultural Freedom. When this was revealed in the 1970s, people were aghast to learn of these perfidious activities. That was then. But has anything changed? This article argues that these are the bad old days, and nothing has changed, except the attitude of many liberals, who have embraced the CIA.
Saturday, July 1, 2017 (1 comments)

The Hotel Tacloban by Douglas Valentine: A Poetic Masterpiece of War and Redemption A father reveals to his estranged son, an aspiring writer, the World War II secrets that have tormented him his entire life, and the son then writes the haunting book that begins their reconciliation and starts the son's important career as an exposer of CIA secrets.
Monday, June 19, 2017 (7 comments)

Fathers, Sons, and Blood Sacrifices Why obedience to violence prone authorities has led to so much bloodshed for millennia, and how in particular this is rooted in certain male religious and cultural traditions.
Thursday, June 8, 2017 (5 comments)

The Assassination of Senator Robert F. Kennedy: Questions, Hints and Allegations The truth about Robert Kennedy's assassination is less well known than that of his brother, John, but it is also of profound importance. Far fewer people realize that once again an alleged assassin - in this case Sirhan Sirhan - did not kill RFK, and that a cover-up with false leads, including a mysterious young woman, was part of the plot.
Tuesday, May 30, 2017 (2 comments)

Haunted by the Ghosts of War True war heroes are those who know war's sick reality and devote themselves to reminding people of that truth by working to end it for good.
Saturday, May 27, 2017 (10 comments)

Sorry, You're Not Invited A man hears a radio report about marrying yourself and decides that tying the knot with himself will lift his spirits.
Friday, May 19, 2017 (3 comments)

Escaping the Iron Cage of Hopelessness An exploration of a way out of the cul-de-sac that modern instrumental and deterministic science has led us into.
Friday, May 5, 2017

To Tell the Truth A poem about how appearing on a television show as a teenager somehow mysteriously changed a man's life and set him on a journey to discover truth in personal life and society.
Tuesday, May 2, 2017 (12 comments)

Marching in Circles: Faustian Thinking and the Myth of Science Why science, touted as a means to a solution of our major social problems, is actually the cause of them as it has embraced instrumental reason.
Friday, April 7, 2017 (2 comments)

Trump Comes In From The Cold, Gets Media Respect How the anti-Russia propaganda campaign waged by liberals,conservatives, and the mainstream corporate media has succeeded in "transforming" Donald Trump from a bad guy friend of Vladimir Putin into a good guy American President in the traditional sense.
Wednesday, April 5, 2017

The Silent Cries of Hiding Children: Fifty Years After MLK's Riverside Church Speech This essay explores the myth of American "innocence" through the poem of woman who, as a child, was raped by her father and through the prophetic antiwar speech Dr. Martin Luther King delivered a year to the day before he was assassinated by the same government forces that recently have killed many children and civilians in Iraq and throughout the Middle East.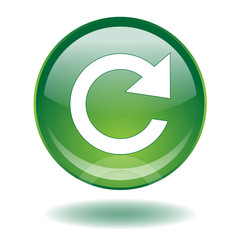 Sunday, March 26, 2017

No Replays Next Time A poem about the spectral world of nuclear war denial
Tuesday, March 21, 2017 (3 comments)

Snow, Death and the Bewildered Herd This is a an exploration of why so many people today are addicted to endless flows of electronic information that prevents them from thinking calmly and clearly about what is going on in the world and in themselves.

Friday, February 24, 2017 (43 comments)

The Deep State Goes Shallow: A Reality-TV Coup d'etat in Prime Time How a coup against Donald Trump is being carried out so openly that its obviousness conceals its deeper implications.
Saturday, February 18, 2017

After Reading Li Po A poem about trying to do nothing or not to do something.
Thursday, February 16, 2017

Without Poetry We are Dead: With It We Die Living A reminder of why poetry is, and always has been, essential to the sustainment of the human spirit in good times and in bad.
Saturday, February 4, 2017 (8 comments)

Symbolic Seduction: Women's Rights, Partisan Politics, Ethnocentrism and "American Narcissism" An analysis of the Women's Anti-Trump Marches and the symbolism of the Pussyhat Project.
Saturday, January 28, 2017 (2 comments)

Dream Lovers A story/ poem about a man who encounters the actress Sandra Dee staring at him from the cover of People magazine at a supermarket checkout.
Wednesday, January 25, 2017 (18 comments)

A Valiant Verbal Warrior Demythologizes the CIA To understand the CIA one must grasp its mythic nature and the way it manipulates the public mind. Douglas Valentine understands this, and through his research and writing demythologizes the the CIA. He embodies the mythic hero in this work.
Saturday, January 14, 2017

A Day of Service is a Disservice to the Truth of MLK's Life, Death, and Witness A "Day of Service" for Martin Luther King Day needs to be replaced with a "Day of Truth" so that people can understand the true nature of his witness: why he died, who killed him, and why it matters for radical social change today.

Wednesday, January 11, 2017

In the Blood How growing up through endless war affects a child.

Saturday, January 7, 2017 (13 comments)

Remembering Albert Camus' "The Plague": It is US As described by the great Albert Camus in his novel "The Plague," we are living in plague time. To fight it we must accept the truth that the U.S. government bears overwhelming responsibility for spreading this violence around the world.
Sunday, December 11, 2016 (32 comments)

Bob Dylan Doesn't Exist Since Bob Dylan doesn't exist, he couldn't attend the Nobel Prize Award Ceremony.
Saturday, December 3, 2016 (2 comments)

The Gift of Words As the holiday shopping madness intensifies, it is important to remember what the essence of gifts is.
Thursday, December 1, 2016

Still Life A poem about recovering the past in an image of one you love.

Friday, November 25, 2016 (2 comments)

The Government that Honors Dr. Martin Luther King with a National Holiday Killed Him A review of the culminating book in a trilogy by the preeminent authority on the assassination of Martin Luther King, Jr.
Monday, October 24, 2016 (2 comments)

Down the Years Molly Bloom's brother from the Bronx lets it fly through the ether
Monday, October 17, 2016 (2 comments)

Together Forever A poem about the love that binds a father and daughter.
Saturday, October 15, 2016 (2 comments)

The Wonder of the Uncanny An account of two uncanny experiences and how people try to understand them.
Wednesday, October 12, 2016 (3 comments)

A Correspondence on Hope: Letters between a Student and a Professor This is an epistolary exchange between a college student and his professor concerning the issue of how to remain hopeful under the current dismal world situation.
Monday, September 26, 2016 (4 comments)

The Homeland Security Guard A meditation on living within and defending the fabricated world of Hitlerian homeyness and illusionary history. "He didn't know and not Knowing was nothing new to him. He never knew despite years Wasted in the pursuit of what Can laughingly be called Security."
Thursday, September 15, 2016 (2 comments)

Scenes From A Friend's Life The story of a poet's pilgrimage through the time of his life.
Sunday, September 11, 2016 (15 comments)

Why I Don't Speak of 9/11 Anymore An analysis of the linguistic mind control used before, during, and after the attacks of September 11, 2001. "9/11" being the key one.
Sunday, September 4, 2016 (5 comments)

An Anti-Labor Day A modest proposal for making Labor Day, and one day per month, Do Nothing Days on which Americans must desist from their usual frenzied busyness. For those who can't do nothing, a solution is proposed.
Monday, August 22, 2016 (2 comments)

Recycling Boredom Seeking to escape boredom, many people embrace methods that are themselves intensely boring due to repetition and monotony. This is often an unconscious effort to avoid a vital encounter with personal and social truth.
Wednesday, August 17, 2016 (3 comments)

The Classics A poem about reading the classics that are our lives.
Friday, August 12, 2016 (134 comments)

Prof. Noam Chomsky, Anarchist, Lectures Leftists on Why They Should Vote for Neo-Liberal, War Hawk Hillary Clinton A critique of Noam Chomsky's article arguing for leftists to vote for Hilary Clinton as the lesser of two evils.
Wednesday, August 3, 2016 (8 comments)

The Disappearance of Silence How the loss of silent reflection has been replaced with noisy busyness, resulting in the inability to think clearly about crucial issues, including the march to war with Russia.
Wednesday, July 27, 2016 (2 comments)

Happy Fifth Anniversary, Hillary, You've Destroyed Libya A reminder of Hilary Clinton's major role in the attack on Libya five years ago that has resulted in tens of thousand of deaths,chaos,civil war,and the rise of Islamic State jihadists.

Monday, July 18, 2016 (20 comments)

The Assassination of Robert F. Kennedy and "The Polka-dot File" A review of a new and important book on the assassination of Senator Robert F. Kennedy that revolves around a girl in a polka-dot dress seen fleeing the Ambassador Hotel shouting, "We killed him. We killed him." "We shot Senator Kennedy."
Saturday, June 18, 2016 (6 comments)

The Death of Fathers Why it's important to celebrate fathers while we still have them. Soon they may be extinct. One son's remembrance of his father through his letters.
Wednesday, June 15, 2016

Pigs with Small Eyes: A Disquisition on a Compulsion A followup report on the replication of groundbreaking research from the 1950s explaining why stinky pigs with small eyes tend to gain weight as they age and to stare at people.
Wednesday, March 16, 2016 (2 comments)

The Media's "Repetition Compulsion" in Coverage of the Presidential Primaries The unspeakable truth omitted from the repetitious coverage of the presidential primaries
Wednesday, March 16, 2016 (5 comments)

We Live by Myths Myths are the stories that we live.
Saturday, February 20, 2016 (6 comments)

Hope Moves in Shadowy and Offbeat Places: Bob Dylan, Death, and the Creative Spirit This essay explores the sources of hope and creative inspiration in the music of Bob Dylan.
Friday, January 1, 2016

Listening to Frank Sinatra on New Year's Day Frank Sinatra and New Year's Resolutions.
Saturday, November 14, 2015 (1 comments)

Who's Afraid of John F. Kennedy? George Will's and Bill O'Reilly's public theatrics.
Thursday, September 3, 2015 (8 comments)

Marrying Robots, Killing With Drones, and Making Empty Selfies Rollo May, a prophet of our crazed society.
Wednesday, July 29, 2015 (2 comments)

Follow the Trail of Facts, Hints, and Allegations - Connect the Dots A timeline of significant events creating a disturbing political pattern.
Monday, June 8, 2015 (2 comments)

The First Freedom Act An essay for freedom.
Tuesday, December 2, 2014 (3 comments)

The 2001 Anthrax Deception Anyone concerned about the truth behind 9/11 and the anthrax attacks should read this profoundly important book. It is filled with tight argumentation backed by solid evidence, and even the speculative parts ring true.
Monday, November 3, 2014 (1 comments)

The Ghosts of Fall A meditation on acting, death, masks, ghosts, and the fall in the U.S.A. today.
Saturday, September 27, 2014 (7 comments)

Propaganda, Brainwashing, Playing Dumb to Avoid the Truth An analysis of why people refuse to seek the truth about important political and social issues
Monday, August 18, 2014 (7 comments)

Remember To Use Your Forgettery To Forget All the Trivia Meant To Divert Your Attention from Important Matters An analysis of why Americans can't think straight about the machinations of their government.
Sunday, June 15, 2014 (2 comments)

My Father's Voice Remembering my father through his letters.