Articles Listed By Date List By Popularity
Page 1 of 2 First Back Next 2 View All
Saturday, June 23, 2018 (12 comments)

Slow Suicide and the Abandonment of the World While the tragic subject of suicide has recently received media attention, it will fade from view as do all media events. All the while, the subject of slow suicide - killing one's soul by the gradual retreat into conventional madness - a much larger matter, receives scant attention. This essay addresses that.
Monday, June 11, 2018 (1 comments)

She Said A poem about a certain way of looking that turns the world and us inside out.
Thursday, June 7, 2018

The Boston Globe's Hit Piece on the Assassination of Senator Robert F. Kennedy Effective propaganda must be both subtle and direct and depends on the reader's ignorance of the agenda and work of the expert being cited to bolster a case. The Boston Globe has put this all together in an article that is an excellent example effective propaganda. This critique exposes the invisible hand at work.
Tuesday, June 5, 2018 (18 comments)

The Blatant Conspiracy behind Senator Robert F. Kennedy's Assassination As we approach the fiftieth anniversary of the assassination of Sen. Robert F. Kennedy, it is obligatory that those Americans that love their country confront the truth of his murder, a savage killing that followed the script laid down by those state forces that assassinated JFK and MLK. RFK was a very brave and patriotic American, and it is long past time we honor him by seeing through the lies about his murder.
Friday, May 18, 2018 (13 comments)

Gina Haspel and Pinocchio from Rome Thinking of the torturer Gina Haspel's nomination to head the CIA while meditating in Rome on all the shed blood and torture of so many innocent victims over the millenia and how little has changed in Washington, D.C.
Wednesday, May 16, 2018 (1 comments)

A Love Song to Americans The victims of America's wars, grateful to the end, send their love and thanks in a song.
Thursday, May 10, 2018 (4 comments)

A Passing Thought in the Age of Terror Disturbing thoughts that might occur to one when alone in the early morning as one contemplates the strangeness of trying to live normally in abnormal times.
Wednesday, May 2, 2018 (4 comments)

Though Invisible to Us, Our Dead Are Not Absent Musings on a father's death and the chain of associations it brings to mind as a man drives through the spring rain.
Saturday, April 28, 2018 (3 comments)

Speaking the Unspeakable: The Assassination and Martyrdom of Thomas Merton For fifty years, thousands of articles and books have repeated the falsehood that the inspirational and influential anti-war writer and Trappist monk Thomas Merton died in Bangkok, Thailand as a result of an electrical shock from a fan. It is propaganda. He was assassinated. This article/quasi review explores the first expose that tells the truth about Merton's death. It is startling and very important.
Saturday, April 14, 2018 (1 comments)

A Wish Not Granted A man stumbles upon an old lamp while walking in the woods and thinking about the war crimes committed by the United States in attacking Syria. An apparition appears to him.
Friday, April 13, 2018 (1 comments)

Faust Walks Out on Easter Morning The parable the lightning poses to us all as we we wonder as we wander through our days.
Saturday, April 7, 2018 (9 comments)

The Truth about Martin Luther King's Assassination Peeks Through The Washington Post has surprisingly published a front page, four columned story on the assassination of Dr. Martin Luther King, Jr. that breaks with past tradition by giving a good deal of space to the views of those who maintain that King was killed by a government conspiracy. Was this intentional or not? What does it mean? These questions are addressed in this piece.
Wednesday, March 14, 2018 (5 comments)

Further Signs of More War: A Most Dangerous Game With each day that passes, as with the weeks leading up to the US war on Iraq, the drums of war sound louder as the US and its allies prepare the public with propaganda to justify the aggression to come.
Sunday, March 11, 2018 (3 comments)

Kevin Love: Making a Hole in Denial National Basketball Association star Kevin Love has written an inspiring essay that opens the door for everyone to contemplate and face the deep existential truths of life.
Sunday, March 4, 2018 (23 comments)

The Slick and Sick Propaganda Coming from Russia and Muslim Terrorists Americans need to be wary of Russian propaganda that has taken a new form from the days of the Soviet Union. These days it is very sophisticated and appeals to the human heart and reason in order to gull the naive, while aggressors in the Middle East continue to draw inspiration from sacred texts.
Thursday, March 1, 2018 (11 comments)

The Shadow of an Israeli/U.S. Attack Grows Larger by the Day An Israeli/U.S. expansion of Middle East wars is growing more likely by the day. Such actions endanger not only the people's of the region but the entire world since the ultimate objective is a war with Russia.
Saturday, February 24, 2018 (17 comments)

The Coming Wars to End All Wars Signs that the U.S./Israel is planning to expand the wars in the Middle East in Lebanon and Syria with the goal of drawing in Iran and particularly Russia, and that the U.S./NATO/Ukraine are also preparing to attack eastern Ukraine with the same goal of attacking Russia that has been demonized by liberals and right-wingers alike. All this could result in a nuclear showdown with Russia.

Sunday, February 11, 2018 (3 comments)

Try Learning Not to Ride a Bicycle So We Can Save the World An exploration of how an experience and a change in our deeply ingrained habits of thinking might offer hope for the creation of a movement to abolish nuclear weapons.
Wednesday, January 31, 2018 (49 comments)

Denying the Obvious: Leftists and Crimestop There is a form of propaganda that often escapes liberals' and leftists' awareness because they are too focused on agreeing with the left-wing critiques that they are reading. It is leftist Crimestop by omission or through the sly disparaging of the voluminous scholarly evidence that the murders of JFK, MLK, RFK, and the attacks of September 11, 2001 were U.S. government operations.
Tuesday, January 23, 2018 (4 comments)

A Genuine Actor: Francesco Serpico This is a portrait of a man of integrity, Frank Serpico, the former NYPD cop who refused to accept payoffs like so many other cops and was paid back with a bullet to his face. Here you learn of the man behind the legend, a man much more than an heroic honest cop.
Monday, January 15, 2018 (10 comments)

We Need a Martin Luther King Day of Truth How the Martin Luther King Day Holiday and Day of Service is used to hide the truth that King was assassinated by the U.S. government, and why it's necessary to break through this media distortion of the truth.
Sunday, December 17, 2017 (1 comments)

An Advent Calendar to Beat the Devil The Christmas and holiday season is a microcosm of the materialist mania that possesses the American people. This capitalist economy and the gift-giving season are driven by an unconscious guilt personified by the devil, who enjoys singing "I'll be home for Christmas" at this time of year. But there is another way to live and it begins with dispossessing.
Friday, December 8, 2017 (2 comments)

Some Men A poem about men living lives of not-so-quiet desperation as they pursue the elusive American Dream of wealth and happiness that many think confirms their manhood.
Saturday, December 2, 2017 (2 comments)

Waiting for the American Dream Built into the American capitalist culture of unhappiness is a powerful inclination to believe in illusions that contribute to a human tendency to wait. Procrastination is not just a personal tendency, but a social sickness tied to the American Dream.
Monday, November 27, 2017 (3 comments)

Hunting Man When an entire society is infused with an innocent approach to killing in all its forms, that society is drowning in blood and is guilty of crimes of great magnitude.
Thursday, November 23, 2017 (11 comments)

Thanksgiving for JFK Why we should remember and give thanks for President John F. Kennedy today and toast him tomorrow,Thanksgiving Day;for without his willing to risk his life for peace we may not be here.
Saturday, November 11, 2017 (2 comments)

Reviving the Spirit of Existential Rebellion in a World of Propaganda, Lies, and Self Deception In a world where lying, self-deception, and propaganda is ubiquitous,and the belief in individual freedom has been under assault for decades,we need to revive the spirit of existential truth to create a worldwide movement to abolish nuclear weapons before they are used to abolish us.
Saturday, October 21, 2017 (7 comments)

Three for the Road, in Light and Shadows Linked stories that tell a tale that lies between the lines of unsettling encounters.
Wednesday, October 18, 2017 (10 comments)

Organized Chaos and Confusion as Political Control The ways the public is controlled by confusing and contradictory news releases from the government and mainstream media.
Saturday, October 7, 2017 (36 comments)

A Provocation to Investigate the Las Vegas Massacre The mainstream media reporting on the Las Vegas massacre is overwhelming people's ability to think clearly by presenting an endless stream of information while refusing to examine the possibility that the truth goes far deeper than one crazed gunman.This approach, however, has many precedents and should be examined by skeptical minds.
Saturday, September 30, 2017 (2 comments)

The Only Time A poem about the mystery of love, time, and passion.
Wednesday, September 27, 2017 (3 comments)

The Super Patriotic Draft Dodger's Rag: "Fire the Son-of-a-b*tch" Trump's grotesque comments and tweets about Colin Kaepernick and other NFL players has elicited a hypocritical reaction from the NFL and others who have joined the group outrage aimed at Trump, but were silent when Obama waged war world-wide. Kaepernick courageously knelt in solitary witness while hypocrisy and "cheap grace" define much of the current "knee-jerk"reaction to Trump's obscenities.
Monday, September 18, 2017 (3 comments)

Winners Take Nothing A poem about the quintessential American football coach and the martial mentality that supports war and winning at all costs.
Tuesday, September 12, 2017 (16 comments)

The Unspoken Truth behind the Colin Kaepernick Story Behind the courageous and principled protest of Colin Kaepernick lies a deeper issue that has been ignored because it reveals a truth about American society that is very disturbing.
Thursday, September 7, 2017 (6 comments)

Ghostly Voices Dancing in the Rain How a walk in an early morning rainstorm brought insight into a dilemma faced by many people who fight against war and injustice.
Tuesday, August 29, 2017 (60 comments)

The Lies of 9/11 Miracle Workers: A review of David Ray Griffin's Bush And Cheney:How They Ruined America And The World A review of David Ray Griffin's latest book on 9/11 and all the death and destruction that followed based on the lies about September 11, 2001.
Friday, August 11, 2017 (3 comments)

A Rare Bird upon the Earth and Very Like A Black Swan A story of a woman artist struggling to be free in an era when free women were scorned unless they bought into the Hollywood produced myths of glamour and a woman's place in the home.
Saturday, August 5, 2017 (5 comments)

Nobody's Life in the Land of the Deal Why becoming a Somebody is the American dream and how to accomplish it for ten dollars.
Tuesday, August 1, 2017 (3 comments)

A Child's Truth in a Country of Lies In a country engulfed by lies and propaganda,the future is dark indeed unless parents wean their children from their electronic addictions and encourage them to read. This essay explores why that is so essential through a meditation on the children's classic, A Wrinkle in Time.
Wednesday, July 19, 2017 (10 comments)

The "Deep State" Then and Now There is extensive documentation of the CIA's past control of the media through organizations such as the Congress for Cultural Freedom. When this was revealed in the 1970s, people were aghast to learn of these perfidious activities. That was then. But has anything changed? This article argues that these are the bad old days, and nothing has changed, except the attitude of many liberals, who have embraced the CIA.
Saturday, July 1, 2017 (1 comments)

The Hotel Tacloban by Douglas Valentine: A Poetic Masterpiece of War and Redemption A father reveals to his estranged son, an aspiring writer, the World War II secrets that have tormented him his entire life, and the son then writes the haunting book that begins their reconciliation and starts the son's important career as an exposer of CIA secrets.
Monday, June 19, 2017 (7 comments)

Fathers, Sons, and Blood Sacrifices Why obedience to violence prone authorities has led to so much bloodshed for millennia, and how in particular this is rooted in certain male religious and cultural traditions.
Thursday, June 8, 2017 (5 comments)

The Assassination of Senator Robert F. Kennedy: Questions, Hints and Allegations The truth about Robert Kennedy's assassination is less well known than that of his brother, John, but it is also of profound importance. Far fewer people realize that once again an alleged assassin - in this case Sirhan Sirhan - did not kill RFK, and that a cover-up with false leads, including a mysterious young woman, was part of the plot.
Tuesday, May 30, 2017 (2 comments)

Haunted by the Ghosts of War True war heroes are those who know war's sick reality and devote themselves to reminding people of that truth by working to end it for good.
Saturday, May 27, 2017 (10 comments)

Sorry, You're Not Invited A man hears a radio report about marrying yourself and decides that tying the knot with himself will lift his spirits.
Friday, May 19, 2017 (3 comments)

Escaping the Iron Cage of Hopelessness An exploration of a way out of the cul-de-sac that modern instrumental and deterministic science has led us into.
Friday, May 5, 2017

To Tell the Truth A poem about how appearing on a television show as a teenager somehow mysteriously changed a man's life and set him on a journey to discover truth in personal life and society.
Tuesday, May 2, 2017 (12 comments)

Marching in Circles: Faustian Thinking and the Myth of Science Why science, touted as a means to a solution of our major social problems, is actually the cause of them as it has embraced instrumental reason.
Friday, April 7, 2017 (2 comments)

Trump Comes In From The Cold, Gets Media Respect How the anti-Russia propaganda campaign waged by liberals,conservatives, and the mainstream corporate media has succeeded in "transforming" Donald Trump from a bad guy friend of Vladimir Putin into a good guy American President in the traditional sense.
Wednesday, April 5, 2017

The Silent Cries of Hiding Children: Fifty Years After MLK's Riverside Church Speech This essay explores the myth of American "innocence" through the poem of woman who, as a child, was raped by her father and through the prophetic antiwar speech Dr. Martin Luther King delivered a year to the day before he was assassinated by the same government forces that recently have killed many children and civilians in Iraq and throughout the Middle East.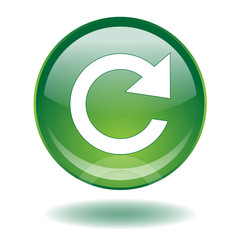 Sunday, March 26, 2017

No Replays Next Time A poem about the spectral world of nuclear war denial
Tuesday, March 21, 2017 (3 comments)

Snow, Death and the Bewildered Herd This is a an exploration of why so many people today are addicted to endless flows of electronic information that prevents them from thinking calmly and clearly about what is going on in the world and in themselves.

Friday, February 24, 2017 (43 comments)

The Deep State Goes Shallow: A Reality-TV Coup d'etat in Prime Time How a coup against Donald Trump is being carried out so openly that its obviousness conceals its deeper implications.
Saturday, February 18, 2017

After Reading Li Po A poem about trying to do nothing or not to do something.
Thursday, February 16, 2017

Without Poetry We are Dead: With It We Die Living A reminder of why poetry is, and always has been, essential to the sustainment of the human spirit in good times and in bad.

Saturday, February 4, 2017 (8 comments)

Symbolic Seduction: Women's Rights, Partisan Politics, Ethnocentrism and "American Narcissism" An analysis of the Women's Anti-Trump Marches and the symbolism of the Pussyhat Project.
Saturday, January 28, 2017 (2 comments)

Dream Lovers A story/ poem about a man who encounters the actress Sandra Dee staring at him from the cover of People magazine at a supermarket checkout.
Wednesday, January 25, 2017 (18 comments)

A Valiant Verbal Warrior Demythologizes the CIA To understand the CIA one must grasp its mythic nature and the way it manipulates the public mind. Douglas Valentine understands this, and through his research and writing demythologizes the the CIA. He embodies the mythic hero in this work.
Saturday, January 14, 2017

A Day of Service is a Disservice to the Truth of MLK's Life, Death, and Witness A "Day of Service" for Martin Luther King Day needs to be replaced with a "Day of Truth" so that people can understand the true nature of his witness: why he died, who killed him, and why it matters for radical social change today.
Wednesday, January 11, 2017

In the Blood How growing up through endless war affects a child.