Articles Listed By Date List By Popularity

Page 1 of 7 First Back Next 2 3 4 5 6 7 View All

Sunday, February 10, 2019 (14 comments)

Bill Maher: "New Rule: The Republicans Are the Problem" Starbucks CEO and presidential candidate Howard Schultz is one of many people saying that both parties are equally to blame. And many leftists and socialists say the Dems are as bad as the Repugs. But Bill Maher makes a convincing and hilarious case for the idea that it's the Republicans, not the Democrats, who are most to blame for the mess that the country is in.
Monday, December 17, 2018 (47 comments)

Hey, Russiagate deniers, it's time to throw in the towel. Russiagate deniers should have thrown in the towel months ago. The evidence is overwhelming.
Friday, November 9, 2018 (2 comments)

Don't buy from Fox News advertisers: Progressive, Capital One, Applebees, IHOP, Match.com, Angie's List, Home Advi Fox News is a malevolent and destructive force. Not only is the network's programming becoming increasingly extreme, deceitful, and racist, but Fox News is also functioning as Donald Trump's personal propaganda operation. Please contact Fox News' advertisers and ask them to stop advertising on Fox News. Meanwhile, don't buy from them or patronize them.
Thursday, November 8, 2018 (12 comments)

Galloping towards the Apocalypse Is the USA headed for the breakdown of civil society? The evidence is pointing that way. Almost half the population is deranged, living in fantasy world of conspiracy theories. The Left is divided. Ruth Bader Ginsburg's fall makes the problem much worse. The conservative Supreme Court may prevent Dems from investigating Trump or from stopping him from firing Mueller.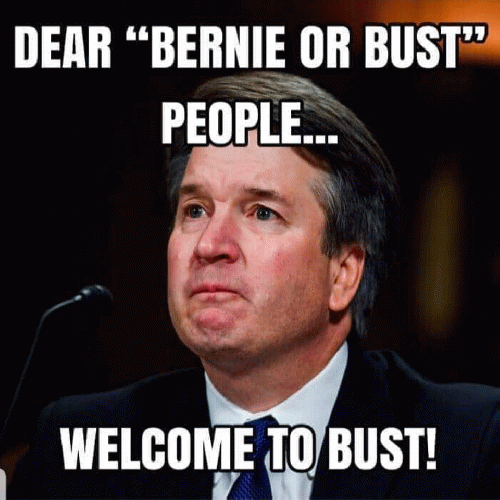 Tuesday, October 23, 2018 (10 comments)

On the logic of lesser-of-two-evils An examination of the logic of lesser-of-two-evils, with reference to the elections of 2000 and 2016.
Wednesday, October 10, 2018 (36 comments)

Repugs, Dumbs and Dumbers: a rant Heaven help America! On the one side we have evil Repugs. On the other side we have Dumb Dems and the even dumber progressives.
Thursday, August 2, 2018 (21 comments)

Socialism, even democratic socialism, is quite different from progressivism Bernie Sanders and Alexandria Ocasio-Cortez call themselves democratic socialists, but lots of experts agree that they they are just social democrats. Democratic socialists want public ownership of the means of production. Social democrats are OK with private ownership as long as it's well taxed well regulated and well balanced by an ample safety net. Sanders and Ocasio-Cortez should be less sloppy in their choice of words.
Sunday, July 15, 2018 (2 comments)

Fake news about "global cooling" Right wing websites have been promoting a deceptive headline about alleged "global cooling" since 2016. The explanation is that 2016 was the hottest year on record.

Saturday, December 16, 2017

Donald Trump dreams of a "white" Christmas [[TrumpWhiteChristmas]] I'm dreaming of a "white" Christmas With every Fascist I appoint Where we fill the prisons And people listen to skinheads marching in the streets. I'm dreaming of a white Christmas with every stupid tweet I write. May my policies help the wealthy and the white And may there be no Latinos or Muslims in my sight.
Thursday, October 26, 2017 (10 comments)

Was the Noble Savage noble? Or savage? There has been a debate in the press recently about whether the state (nation) is fundamentally a source of exploitation and war, or whether it's a source civilizing influence on humans' natural brutal nature. The debate has echoes of Thomas Hobbes and Renee Descartes, as well as echos of FDR versus the Koch brothers. In short, is the Noble Savage noble or savage?

Tuesday, August 15, 2017

Review of Martin Nowak's Super Cooperators: Altruism, Evolution, and Why We Need Each Other to Succeed How can cooperation emerge in a world of selfish individuals ruled by Darwinian competition for survival? This is the question that Martin Nowak, Professor of Mathematics and Biology at Harvard University, discusses in Super Cooperators: Altruism, Evolution, and Why We Need Each Other to Succeed. Nowak say, "I propose that 'natural cooperation' be included as a fundamental principle to bolster those laid down by Darwin."
Saturday, July 15, 2017 (19 comments)

Review of Matt Ridley's Evolution of Everything A review of Matt Ridley's "Evolution of Everything: How New Ideas Emerge." Ridley's book is an imbalanced, libertarian attack on government, regulation, environmentalism, public education, and taxation.
Monday, May 8, 2017 (5 comments)

Donald Trump sings: Don't know much about history Donald Trump sings "Don't know much about history"
Wednesday, April 19, 2017 (11 comments)

Republican Jesus How Jesus would preach if he were a Republican. He would eliminate Meals on Wheels. He would repeal your health care, and ....
Series: Videos (1 Articles, 1449 views)
Friday, February 3, 2017 (27 comments)

Hillary was swift-boated: Blame the GOP Propaganda Machine The most striking and scary thing about the 2016 election was that a candidate as bad as Donald Trump could win. How could that happen? Yes, Hillary and the Democrats made policy and tactical errors that suppressed turnout and allowed Trump to pursue his populist playbook, but the main cause of GOP victories is the formidable propaganda machine of the Republican Party. Almost half the country live in an alternate reality.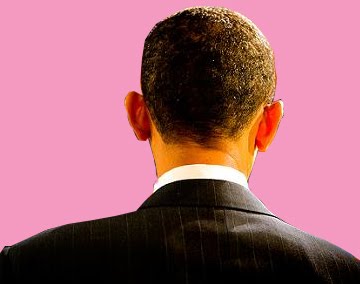 Thursday, November 10, 2016 (3 comments)

Obama and other reasons for the election debacle As leader of the Democratic Party, President Obama bears a large proportion of responsibility for the election debacle. Though he saved the economy, he sold out to Wall Street and the Pentagon, and he allowed the GOP to set the agenda and blame Democrats for the decline of the middle class.
Thursday, April 21, 2016 (3 comments)

The Revolution will not be pleasant Millions of young, motivated progressives are participating in Democratic Party primaries, caucuses and meetings, thanks to the leadership of Bernie Sanders. But many hard-core leftists (Socialists and Anarchists) still insist on fleeing from the Democratic Party. What are they afraid of? Dealing with unpleasant corporate Democrats? Majority rule? A little hierarchy?

Monday, March 28, 2016 (3 comments)

Ten reasons why WA superdelegates should support Bernie Sanders Washington State Democratic caucus attendees overwhelmingly voted for Bernie Sanders, but the governor and most other superdelegates say they support Hillary Clinton. Here's why the superdelegates should switch their votes to Hillary.
Saturday, October 17, 2015 (50 comments)

Is Sanders' democratic socialism compatible with capitalism? Bernie Sanders has said that he's a democratic socialist and that he's not a (casino) capitalist. And he lists Scandinavian countries as models that the U.S. should emulate. But Scandinavian countries have private wealth and corporations. Does Sanders support capitalism as long as it's regulated? Or does he want to do away with private ownership unless the owners are worker cooperatives?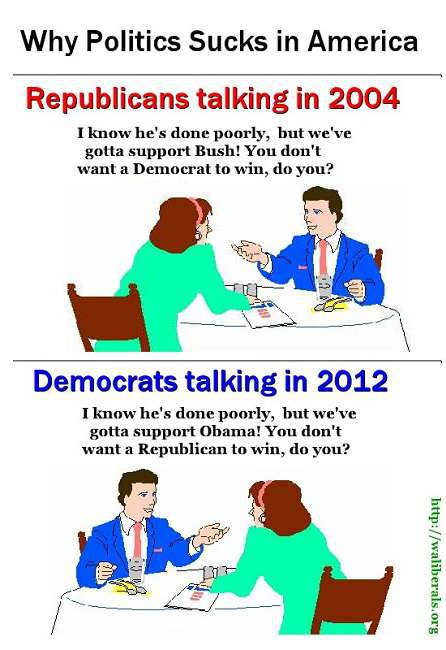 Tuesday, May 12, 2015 (3 comments)

How President Obama and his supporters damaged the Democratic Party In 2008 I donated hundreds of dollars and many hours to the campaign of candidate Barack Obama. When he won on Nov. 4, 2008, I texted "Happy day!" to my brother. Within a year I had sorely regretted my support for Obama. I wrote articles, submitted resolutions, and advocated for accountability, to save the Democratic Party from looming catastrophe. In this article I collect evidence showing how Obama betrayed his party.