Articles Listed By Date List By Popularity

Page 1 of 3 First Back Next 2 3 View All

Monday, May 21, 2018 (1 comments)

The Kiev Regime: Derogation of Freedoms of Speech On Tuesday, May 15, Ukraine's Security Service (SBU) raided the RIA Novosti news agency's Kiev offices and detained the outlet's local bureau chief, Kirill Vyshinsky, ostensibly for acts of "treason."[1]

Friday, May 4, 2018 (24 comments)

Cutting Through the War Propaganda. Listen to What Syrians are Saying The chemical weapon attack in Douma, Syria, did not happen. Period.[1] Syria does not and never did use gas on its own people.[2] If Western audiences weren't so ridiculously indoctrinated, it would be obvious. A child could figure it out

Wednesday, April 25, 2018

"Were You Sad or Were You Happy?". The Destruction of Syria's Industrial Heartland Sheikh Najjar, an industrial city spanning 4,400 hectares, is part of the Industrial heartland of Syria. Before the war, it accounted for 40% of the country's GDP.

Sunday, April 15, 2018 (6 comments)

Trump is Playing a "Dirty Game"? Report from Damascus at 4am at the Height of the Bombings The US-led attacks were not authorized by the UN Security Council, and they certainly were not carried out in self-defense.

Wednesday, April 11, 2018 (4 comments)

Truth, Peace, Justice and the War on Syria: Lies, Fake Humanitarians, Fake Covers for War Crimes The Truth is shouting at this very moment, for all who care to listen. As hostages are being released, "Repentance Jails" are emptying, and freed captives are rejoicing, real, primary source evidence is emerging, and it tells a story that contradicts State Department lies and MSM fabrications.

Saturday, April 7, 2018 (3 comments)

The War on Syria: The Need to Amplify Voices of Truth, Peace and Justice Unfortunately, Canadian politicians are not interested in independent evidence, which includes testimonies from Syrians recently liberated (by the SAA and its allies) from the captivity and tyranny of Western-supported terrorists in East Ghouta Syria.

Wednesday, April 4, 2018 (12 comments)

The White Helmets are "Black Helmets", They are Al Qaeda And Canada Supports Them The White Helmets are Black Helmets. They are al Qaeda, and the Canadian government supports them financially and politically.[1]

Thursday, March 29, 2018 (2 comments)

Syrians Defy Fabricated War Propaganda Narratives The West's intentions in Syria are not noble or humanitarian, despite what government spokespeople might suggest.

Monday, March 26, 2018 (9 comments)

Ascendancy of The Lie. US-NATO War on Syria Presented as a "Humanitarian Undertaking" Big Lies become embedded in our collective consciousness, they grow roots, metastasize, and become the hardest to dislodge.

Thursday, March 22, 2018 (25 comments)

Syrians Have Names and Faces None of the allegations against Assad and the Syrian government withstand the scrutiny of independent investigations. None.[3]

Saturday, March 17, 2018 (4 comments)

Realities On-the-ground in East Ghouta, Syria: We've Seen This All Before. US Supported Terrorists Use Chemical Weapons The progressive liberation of East Ghouta, Syria, from Western-supported terrorists highlights and confirms what we already know. We have seen this all before.
Friday, March 16, 2018 (1 comments)

The West's Failed Efforts to Destroy Syria: The Women and Men of Syria Will Not be Caged Obliterated and denied by mainstream war propaganda are core facts which are foundational to understanding the depth of the West's degeneracy as it continues its efforts to destroy Syria.

Friday, March 9, 2018 (6 comments)

Entering the Ring of War Propaganda Western populations are inundated with war propaganda, and all of the MSM is guilty. It serves to promote criminal warfare rather than peace.
Sunday, March 4, 2018 (11 comments)

Criminal Propaganda of Omission. The West and its Terrorist Proxies do not Seek Peace in Syria Criminal Propaganda of Omission seeks to conceal the fact that the West and its terrorist proxies do not seek peace in Syria, nor do they seek to safeguard civilians.

Monday, February 26, 2018 (8 comments)

There Is "No Equivalency" between the Legitimate Syrian Government and the Western-Supported Terrorists Who are Destroyi There Is "No Equivalency" between the Legitimate Syrian Government and the Western-Supported Terrorists Who are Destroying Syria on Washington's Behalf

Thursday, February 22, 2018 (3 comments)

Mainstream War Propaganda. Embedded with the Terrorists All of the mainstream Western news sources dealing with the war on Syria have been discredited. This helps to explain why the mainstream news stories amount to criminal war propaganda.
Monday, February 19, 2018 (3 comments)

Canada's Sanctions Regime against Syria Undermines Women's Rights Syrian women are helping to save Syria and all of humanity against the scourge of Western-supported terrorism.

Sunday, February 11, 2018 (2 comments)

Syria: Voices of Truth, Peace, and Justice Mainstream media messaging dictates much of what we think, hear, feel, say, and do. It creates an engineered framework which excludes what the "Other", those living in Imperial prey nations, think, hear, feel, say, and do. MSM demonizes them, and turns them into stock characters, imperial projections, as it obliterates their humanity, and our common humanity.
Saturday, February 10, 2018 (1 comments)

Voices from Syria: Exposing the Barbarity of Washington's Regime Change Aspirations Syrians are living the horror brought to them by the criminal West. They cannot afford the complacency of shrugging their shoulders in indecision, not when their lives and their ancient civilization is being threatened by Western-paid terrorist mercenaries of the worst kind.

Friday, February 2, 2018 (3 comments)

Supremacy of the Spectacle and Political Theater. Fomenting Engineered Perspectives Western politicians have lost all legitimacy as representatives of their electorates. Regardless of the political party that they claim to represent, pre-scripted agendas prevail in matters of importance. Core issues of war and peace are submerged beneath lies and disappeared.
Wednesday, January 24, 2018 (6 comments)

Challenging the "Establishment". The West Supports Terrorism The framework for protest movements needs to be expanded with a view to threatening the Establishment that supersedes political parties.
Saturday, January 20, 2018 (5 comments)

Imperial Disaster U.S. Secretary of State Rex Tillerson recently announced that the U.S. occupation of Syria would continue until three conditions are met:
Sunday, January 14, 2018 (5 comments)

Political Insanity If there is such a thing as "Political Islam", then, by the same logic there are many other "politicals". Some of these would include "Political Christianity", "Political Humanitarianism", and "Political Feminism".

Saturday, January 6, 2018 (6 comments)

Syria Redux In Iran? The external expressions of Western-orchestrated Regime Change War are now surfacing in Iran. None of this is surprising since the war plans have been publicly available for years.[1]
Friday, December 29, 2017 (2 comments)

Syrians Are Human Beings. "The West Seeks to Fabricate Sectarianism in Syria" Syrians are, first and foremost, human beings.The notion that they can be accurately described as Sunnis, or Shias, or Muslims or Christians is misleading.
Saturday, December 23, 2017 (6 comments)

North Korea Is Not a Threat to Humanity. The US and Its Allies Are Infinitely More Dangerous. North Korea, notes Prof. Michel Chossudovsky,[1] "was the only declared nuclear weapons state which voted YES at the UN General Assembly, in favor of the prohibition of nuclear weapons under Resolution L.41[2]"

Sunday, December 17, 2017

Syrian Realities Defy Imperial Projections: The Military Industrial Media Complex sold Us these Wars When retired General Wesley Clark reported in March 2007 that, according to his source, the U.S was going to attack seven countries in five years
Tuesday, December 12, 2017 (3 comments)

A Christian Christmas? The West Supported Al Qaeda Terrorists Who Killed Christians in Syria Soon Americans and Canadians will be going to Christian churches to celebrate Christmas

Friday, December 8, 2017 (1 comments)

Western Backed Terrorists in Syria: "Accepted Truths" Are Black Lies Our governments are entirely responsible for this barbarity, and our "accepted truths" are black lies.
Monday, December 4, 2017 (1 comments)

Iran Playing Major Role in Defeating Terrorism Iran has played a very important role in defeating terrorism in the Middle East.
Friday, December 1, 2017 (3 comments)

Canada's Unraveling Web of Deceit. Terrorism and War Propaganda Now that Syria and its allies in the Axis of Resistance have done the world a favour by destroying most of the West's terror proxies in Syria, the Canadian narrative is falling apart.
Friday, November 24, 2017 (3 comments)

A "Peace Train" is Rolling Through Syria" A Peace Train is rolling through Syria, but Canada and its terrorist-supporting allies are not on it.
Saturday, November 18, 2017 (8 comments)

War Crimes As Policy Despite appearances and differing ideologies, both the Kurds' SDF and ISIS are Western intelligence assets in Syria.

Saturday, November 11, 2017 (8 comments)

"Never Again" or "Again and Again"? Syria has been Fighting, and Winning A Just War against Terrorism Canada and Canadians should be celebrating. Against all odds, Syria has all but defeated Daesh.
Thursday, November 2, 2017 (1 comments)

The War on Syria: Debunking "Progressive Left" Narratives "The media lies about Syria", and I think media heads should face trial for war crimes and crimes against humanity for the one-sided false narrative they've been spreading since the Syrian War began. -Janice Kortkamp (November 2016) as quoted in Voices from Syria. [1]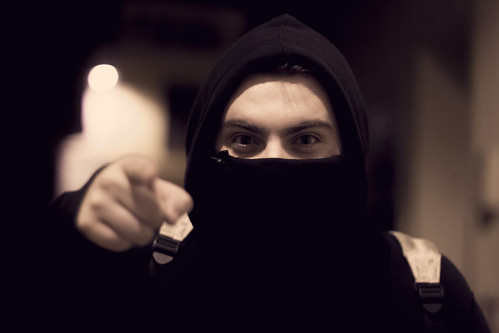 Tuesday, October 31, 2017 (6 comments)

What Do We Khow About The Dirty War On Syria? What do we know about the dirty war on Syria, beyond a reasonable doubt?
Monday, October 30, 2017 (4 comments)

America's War of Terror against Real Democracy: Assad Must Stay! In its regime-change, "Assad Must Go!", anti-humanitarian war against Syria, the Canadian government is using public funds to support war, poverty, and unspeakable misery.
Sunday, October 29, 2017 (2 comments)

Shifting Narratives and War Crimes: NATO Terrorists Used Chemical Weapons against Syrian Civilians NATO terrorists use chemical weapons against innocent civilians as policy.

Saturday, October 21, 2017 (5 comments)

Video: Moscow Rejects "Syria Role" in Chemical Raids An interview with Mark Taliano The Syrian Foreign Minister has strongly criticized the US-led coalition for wreaking destruction in Syria while sparing the Daesh terror group.

Tuesday, October 10, 2017 (1 comments)

Syria: Disappeared Voices by Western Corporate Media Voices from Syria, disappeared by Western corporate-state media messaging and the on-going apparatus of criminal war propaganda, are increasingly reinforced as Syria's liberation from NATO terrorism continues.
Monday, October 2, 2017 (5 comments)

The Insidious ISIS-US Relationship. The West is Terrorizing and Destroying Countries ISIS/Daesh have always been place-setters[1] for the U.S Empire and its Coalition of regime-change criminal cohorts.

Friday, September 22, 2017 (3 comments)

Syria's defeat of US backed terrorists will be a victory for people of the West The Kurds, ISIS, and the Coalition are all committing war crimes in their failing efforts to destroy and plunder Syria.

Saturday, September 9, 2017 (3 comments)

U.N as Agency Of Imperialism A recent report by the U.N Commission of Inquiry[1] on Syria, fruit of terrorist- perpetrated false-flag attacks such as the incident at Khan Shaykhun, in Idlib province, is yet another example of the U.S Empire's corrosive influence in world affairs.

Thursday, September 7, 2017 (3 comments)

The Liberation of Deir Ezzor. Remorseless in Defeat. The West Evacuate ISIS Commanders None of this is surprising. We've known who the terrorists are and the atrocities that they have been committing for some time now. Any population freed from the torture, the executions, the starvation, the Sharia law, the coercion, the fear, and the hatred would be relieved.
Friday, September 1, 2017 (8 comments)

ISIS as Place Setters "ISIS" is a product of the US Military-Intelligence complex. The word itself connotes "ISlam", and so from the very beginning the construct serves to create Islamophobia, which is a necessary pre-condition for the US Empire's holocaust-creating footprint overseas[1]. War requires hatred and ISIS fits the bill. The fact that ISIS' deeds are entirely anti-Islamic is of no importance.

Thursday, August 24, 2017 (2 comments)

Syria's Victories Represent a Window of Opportunity Any leader of any country that refuses Washington's dictatorship is automatically demonized. Leaders are accused of "killing their own people" or worse. Real evidence is never required in the Orwellian era in which we live.
Monday, August 21, 2017 (2 comments)

International Law and Victor's "Justice" International law is broken because Victor's Justice prevails.

Monday, July 24, 2017 (1 comments)

More Stories Within Stories Apart from its propaganda value, U.S President Trump's recent announcement to stop funding "rebels"[1] in Syria is meaningless.

Thursday, July 20, 2017 (6 comments)

Canada Supports Aggressive Warfare And Terrorism The Canadian government has disgraced itself by involving itself in aggressive warfare and by supporting terrorism.
Wednesday, July 12, 2017 (3 comments)

The West is responsible for a modern-day Holocaust The "liberation" of Mosul, Iraq, needs to be understood within a context of historical and present-day facts.

Wednesday, June 28, 2017 (4 comments)

Ministry of Propaganda and the Fight for Freedom The West uses chemical weapons in Syria, against Syrians. President al Assad does not. U.S. forces use internationally-banned weaponized white phosphorous against civilians in both Mosul, Iraq, and Raqqa, Syria.
Friday, April 28, 2017 (2 comments)

Syria: Evidence-Based Analysis Versus Mainstream Propaganda Narratives Syria's President, Bashar al-Assad, is not a brutal dictator. He is a soft-spoken, trilingual, ophthalmologist, elected by the Syrian people.

Thursday, April 20, 2017 (12 comments)

I Am A Syrian Living in Syria: "It was Never a Revolution nor a Civil War. The Terrorists are sent by your Government" Among Global Research's most popular articles in 2016 by Mark Taliano, author of Voices from Syria, 2017.
Saturday, April 8, 2017 (1 comments)

Red Flags and False Flags: In an interview conducted on April 5, 2017, Damian Walker, a former army bomb-disposal officer, made these observations ... ... On watching the video of the incident, I quickly concluded that it was unlikely a sarin attack. If it was the first responders would also have been killed, and the victims' symptoms appeared to be the result of a "choking agent", and not a military grade agent.
Sunday, April 2, 2017 (8 comments)

Fake News Is The Norm Fake MSM media is now the norm. All mainstream media protects the lies about the Global War On Terrorism.
Sunday, March 12, 2017 (2 comments)

Canada's Fake Posturing About Islamophobia Whereas "Wahhabism" is exploited to create hate and intolerance, Islam is a religion of love and peace.
Sunday, March 5, 2017

Divide, Conquer, Destroy Empire seeks to create sectarianism and ethnic divides in a country that, prior to the Western-launched criminal dirty war, had neither.
Friday, February 24, 2017 (23 comments)

War Propaganda And Canada's War For Terrorism A (criminal war propaganda [1] ) article dated February 19, 2017, and published by TheWeeklyNews.ca, entitled "Canadian military planes flying over Syria", speaks volumes through omission.

Tuesday, February 21, 2017 (16 comments)

The West's Terror Campaign Against Syria The "West" and its allies are not leading a "counter-terrorism" campaign in Syria. The publicly disclosed, previously planned government-change war against non-belligerent, democratic, pluralist, secular Syria, is a terrorist campaign.

Thursday, February 16, 2017 (18 comments)

Amnesty Fake News The U.S Empire, which serves narrow oligarch[1] special interests, rather than broad-based national interests, always uses the banner of "human rights" as a pretext for criminal invasions, but the invasions, at least since 9/11, are NEVER about human rights.