Articles Listed By Date List By Popularity
Page 1 of 14 First Back Next 2 3 4 5 6 7 8 9 10 View All
Wednesday, January 2, 2019 (1 comments)

Government Shutdown Or Not, The Police State Will Continue To Flourish Shutdown or not, war will continue. Drone killings will continue. Surveillance will continue. Censorship and persecution of anyone who criticizes the government will continue. The government's efforts to label dissidents as extremists and terrorists will continue.

Tuesday, December 11, 2018

A Crisis in the Making: Know Your Rights or You Will Lose Them We are approaching critical mass, the point at which all hell breaks loose. The government is pushing us ever closer to a constitutional crisis. What makes the outlook so much bleaker is the utter ignorance of the American people--and those who represent them--about their freedoms, history, and how the government is supposed to operate.

Thursday, November 29, 2018

Yes, You Have the Right to Talk Back to the Government--But It Could Get You Killed In theory, "we the people" have a constitutional right to talk back to the government. In fact, the U.S. Supreme Court concluded as much in City of Houston v. Hill when it struck down an ordinance prohibiting verbal abuse of police officers as unconstitutionally overbroad and a criminalization of protected speech. In practice, however, talking back, especially when police are involved, can get you killed. The danger is real.

Tuesday, November 13, 2018

Red Flag Gun Laws: Yet Another Government Weapon for Compliance and Control Mark my words: red flag gun laws, which allow the police to remove guns from people suspected of being threats, will only add to the government's power. These laws are a stealth maneuver by the police state to gain greater power over an unsuspecting and largely gullible populace.

Monday, November 5, 2018 (1 comments)

A Badge of Shame: The Government's War on America's Military Veterans The government's efforts to wage war on military veterans, especially those who speak out against government wrongdoing, is downright appalling.
Tuesday, October 30, 2018 (8 comments)

America Is on the Brink of a Nervous Breakdown When things start to fall apart or implode, ask yourself: who stands to benefit? In most cases, it's the government that stands to benefit by amassing greater powers at the citizenry's expense.
Thursday, October 18, 2018 (4 comments)

You Want to Make America Great Again? Living in a representative republic means that each person has the right to take a stand for what they think is right, whether that means marching outside the halls of government, wearing clothing with provocative statements, or simply holding up a sign. That's what the First Amendment is supposed to be about.
Thursday, July 26, 2018 (21 comments)

No Doubt About It: The Deep State Is Real and Trump Is Its Latest Tool Apart from tweets that are little more than sound and fury, Trump is not a man who is raging against the machine. He is too much a part of the machine. Trump is not advocating for peace with Russia, or North Korea or any other nation. He is selling us out to the war hawks.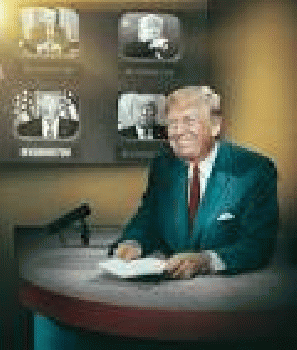 Thursday, July 19, 2018 (4 comments)

It's All Fake: Reality TV That Masquerades as American Politics The political scene in the United States has devolved over the years into a carefully calibrated exercise in how to manipulate, polarize, propagandize and control a population. Likewise, "The Trump Show" keeps the citizenry distracted, diverted and divided. This is the magic of the reality TV programming that passes for politics today.
Thursday, July 12, 2018 (18 comments)

A New World Order To anyone who's been paying attention to the goings-on in the world, it is increasingly obvious that we're already under a new world order, and it is being brought to you by the Global-Industrial Deep State, a powerful cabal made up of international government agencies and corporations. This marriage of governmental and corporate interests is the very definition of fascism.
Saturday, July 7, 2018 (3 comments)

The Constitution is Not Neutral We no longer have a representative government, a rule of law, or justice. Liberty has fallen to legalism. Freedom has fallen to fascism. Justice has become jaded, jaundiced and just plain unjust. And for too many, the American dream of freedom and opportunity has turned into a living nightmare.
Tuesday, June 26, 2018

Caging Children, Separating Families: Has the War on Immigration Gone Too Far? Dragging young children kicking and crying and screaming from their parents, separating those children from their parents indefinitely, locking those children up in cages ("dog kennels") like animals, and subjecting them to the predators of the American police state: these are acts that no decent people should tolerate from their government.
Wednesday, June 6, 2018 (4 comments)

There Is No 'Get Out of Jail Free' Card for the President Someone needs to alert Donald Trump: there is no "Get Out of Jail Free" card just for being president.
Saturday, June 2, 2018 (2 comments)

Whose Country Is This? Is the Constitution Even Welcome Here Anymore? ACT: Say "enough is enough" to government-sponsored violence. The systemic violence being perpetrated by agents of the government has done more collective harm to the American people and our liberties than any single act of terror or mass shooting. Violence has become the government's calling card. We are no longer "innocent until proven guilty."

Tuesday, May 29, 2018 (2 comments)

We're All Trespassers Now in the Face of the Government's Land Grabs The American Dream has been reduced to a lease arrangement in which we are granted the privilege of endlessly paying out the nose for assets that are only ours so long as it suits the government's purposes.

Tuesday, May 15, 2018 (3 comments)

The Age of Petty Tyrannies Federal and state governments now require on penalty of a fine that individuals apply for permission before they can grow exotic orchids, host elaborate dinner parties, gather friends in one's home for Bible studies, give coffee to the homeless, let their kids manage a lemonade stand, keep chickens as pets, or braid someone's hair, as ludicrous as that may seem.
Wednesday, May 2, 2018 (5 comments)

Dial T for Tyranny: While America Feuds, the Police State Shifts Into High Gear What characterizes American government today is not so much dysfunctional politics as it is ruthlessly contrived governance carried out behind the entertaining, distracting and disingenuous curtain of political theater. All the while, a different kind of drama is unfolding in the dark backstage, hidden from view by the heavy curtain, the elaborate stage sets, colored lights and parading actors.

Thursday, April 19, 2018 (4 comments)

Crimes of a Monster: Your Tax Dollars at Work We get taxed on how much we earn, taxed on what we eat, taxed on what we buy, taxed on where we go, taxed on what we drive, and taxed on how much is left of our assets when we die. While we may not have much choice in the matter of how our taxes are used, we still have a voice and a vote, and it's time the American people made their voices--and their votes--heard.
Tuesday, April 10, 2018 (1 comments)

The Slippery Slope to a Constitution-Free America We are sliding fast down a slippery slope to a Constitution-free America. We've been heading in this direction for some time now, but this downward trajectory has picked up speed since Donald Trump became president.
Wednesday, April 4, 2018 (12 comments)

Enough Is Enough: If You Really Want to Save Lives, Take Aim at Government Violence Why is no one taking aim at the U.S. government as the greatest purveyor of violence in American society and around the world? The systemic violence being perpetrated by agents of the government has done more collective harm to the American people and our liberties than any single act of terror or mass shooting.