Articles Listed By Date List By Popularity
Page 1 of 12 First Back Next 2 3 4 5 6 7 8 9 10 View All
Sunday, September 17, 2017 (10 comments)

The Growing Danger of Dynastic Wealth Maybe Gary Cohn is correct that only morons pay the estate tax. But if he and his boss were smart and they cared about America's future, they'd raise taxes on great wealth. Roosevelt's fear of an American dynasty is more applicable today than ever before.
Friday, September 15, 2017 (2 comments)

Everything You've Always Wanted to Know about the Trump-Republican Tax Plan there's no Trump tax plan and no Republican tax plan? All they've come up with so far is a bunch of platitudes about how nice it would be to cut taxes, simplify the tax code, and spur economic growth. Corporate and Wall Street Republicans -- along with Donald Trump -- are most interested in cutting taxes on corporations and the wealthy. They have the backing the GOP's big business donors who will make a bundle off tax cuts.
Wednesday, September 13, 2017 (3 comments)

It's Now Time for Medicare for All Why is health care so much cheaper in other nations? Partly because their governments negotiate lower rates with health care providers. In France, the average cost of a magnetic resonance imaging exam is $363. In the United States, it's $1,121. There, an appendectomy costs $4,463. Here, it's $13,851. Medicare for all would avoid all these problems and get lower prices and better care.

Tuesday, September 12, 2017

Trump's Obstruction Of Justice Obstruction of justice was among the articles of impeachment drafted against both Presidents Nixon and Clinton. The parallel between Nixon and Trump is almost exact. White House tapes revealed Nixon giving instructions to pressure the acting FBI director into halting the Watergate investigation.
Saturday, September 9, 2017 (1 comments)

Trump's Policy Catastrophe Trump decisions other than DACA -- banning transgender people from military service, siding in court with a businessman who doesn't want to sell his services to gay couples, weakening the standard for responding to sexual violence in universities, demanding money for his "wall," banning Syrian refugees and reducing by half the number of refugees admitted to the United States.

Thursday, September 7, 2017 (7 comments)

Why We Should Abolish The Debt Ceiling Today's debt is about 77 percent of our total national product. The reason it's a problem is it's growing faster than the economy is growing, so it's on the way to becoming larger and larger in proportion. This is what we ought to be focusing on. Fighting over whether or not to raise the debt ceiling is a meaningless and dangerous distraction. So abolish it.
Tuesday, September 5, 2017 (3 comments)

Why CEOs are Turning on Trump Trump's unwillingness to strongly condemn the neo-Nazi's and white supremacists in Charlottesville caused business leaders to stampede off his advisory councils. Now Trump's cruel plan to end DACA, the Obama-era program that allows unauthorized immigrants who arrived in America as children to remain here, is mobilizing CEOs to make the program permanent.
Tuesday, September 5, 2017 (1 comments)

Google, Trump, and the Arrogance of Power Google and Trump are wildly different, of course, but they've been playing much the same game. They've used their clout to stifle criticism, paid members of Congress to pull their punches, and bought fake or at least questionable facts to support of their goals. Such abuse of power is morally wrong.
Friday, September 1, 2017 (4 comments)

When Big Money Buys Off Criticism of Big Money According to the New York Times, one of New America's initiatives called Open Markets has been critical of the market power of tech giants like Google. Recently, the researcher who heads that initiative posted a statement on the New America Foundation website praising the European Union's penalty against Google.

Tuesday, August 29, 2017 (13 comments)

What Do Democrats Stand For? If Democrats stand for one thing, it must be overcoming this unprecedented economic imbalance and creating a multi-racial, multi-ethnic coalition of the bottom 90 percent, to take back our economy and politics.
Monday, August 28, 2017 (1 comments)

Trump's Labor Day In his first seven months as president, Trump has done nothing for American workers. In fact, his attempt to undermine the Affordable Care Act, his retreat from Labor Department regulations boosting overtime pay, and his proposed tax cuts for the wealthy and big corporations will make most workers worse off. But he is in office because of their anger and distrust, and he's still feeding off it.

Wednesday, August 23, 2017 (5 comments)

Dear Trump Voter... Trump administration is rigging the system for the extremely wealthy from the inside. They want to make it easier for banks to once again gamble with your money and repeat our financial crisis. They want to cut health care for millions of you. They want to lower taxes on corporations and the rich. They want to get rid of rules that stop corporations from harming your health or safety.
Sunday, August 20, 2017 (11 comments)

How to Remove Trump Inside the administration, there are moves to contain and isolate the manchild. On foreign policy, the Axis of Adults -- Chief of staff General John Kelly, national security advisor General H.R. McMaster, and Secretary of State Rex Tillerson -- are asserting tighter control, especially after Trump's tweetstorm over North Korea.
Saturday, August 19, 2017 (24 comments)

Remove Him Now We have endured Donald Trump for seven months. Although he has had few legislative victories, he has almost single-handedly destroyed the moral authority of the presidency of the United States at home and abroad, brought us to the brink of a nuclear war without consulting anyone, and sown division and hatred. How can this nation endure another 41 months of this man?
Thursday, August 17, 2017 (2 comments)

Trump's Civil War Trump even tweeted a video clip of himself in a WWE professional wrestling match slamming a CNN avatar to the ground and pounding him with punches and elbows to the head. Hateful violence is hardly new to America. But never before has a president licensed it as a political strategy or considered haters part of his political base.
Tuesday, August 15, 2017 (3 comments)

Make America Hate Again A smaller version of the civil war extends even into the White House, where Bannon and his proteges are doing battle with leveler heads. Let's hope the leveler heads win the civil war in the White House. Let's pray the leveler heads in our society prevent the civil war Trump and Bannon want to instigate in America.
Sunday, August 13, 2017 (1 comments)

A National Calamity in the Making Donald Trump responded to the violence in Charlottesville, Virginia, by condemning hatred "on many sides." His refusal to call it what it is, and condemn the neo-Nazis, white supremacists, and KKK members who perpetrated this violence, is a dangerous lie that fuels more hatred and violence.
Monday, August 7, 2017 (20 comments)

Night Thoughts on Trump and America With Donald Trump away vacationing at one of his golf resorts, the rest of us may have a chance to relax. But in truth it's more like a short break in a continuing nightmare. Just enough time to turn on the light, look at the clock and ponder where we are, before the nightmare envelopes us again.

Wednesday, August 2, 2017 (1 comments)

A Summer Survival Guide For The Trump Era See what resources you yourselves can offer to your community. Start a tool collective or teach a class in a library or out of someone's house. Tangible change can come from your hands, not only your votes. Remember, resistance works best when people come together and work together.
Tuesday, August 1, 2017

Hill Republicans: Trump is Fritzing Out Twenty-fifth amendment! Read it! A Cabinet can get rid of a president who's nuts. Trump thinks they've been preparing a palace coup. So one by one, he's firing them. Trump is fritzing out. Having manic delusions. He's actually going nuts.
Saturday, July 29, 2017 (2 comments)

Trump's Big Loss Trump doesn't want his base to perceive him as a loser. So be prepared for scorched-earth politics from the Oval Office, including more savage verbal attacks on Barack Obama and Hillary Clinton, more baseless charges of voter fraud in the 2016 election, and further escalation of the culture wars. Donald Trump has never been committed to the rule of law. For him, it's all about winning.
Wednesday, July 19, 2017 (2 comments)

6-Month Update for Trump Voters He said he'd clean the Washington swamp. You bought it. But he's brought into his administration more billionaires, CEOs, and Wall Street moguls than in any administration in history, to make laws that will enrich their businesses, along with former lobbyists, lawyers and consultants who are crafting new policies for the same industries they recently worked for.
Sunday, July 16, 2017 (3 comments)

The Trump Standard Much ink has been spilled over the last six months documenting Trump's tin ear when it comes to all matters ethical: His refusal to put his business into a blind trust, as every one of his predecessors in recent memory has done. His refusal to reveal his tax returns, like his predecessors. The never-ending stream of lies that he continues to spew even after they're proven to be lies.
Saturday, July 15, 2017 (20 comments)

The 10 Steps to Impeach a President Only two presidents so far have been impeached by the House and had that impeachment go to the Senate for trial. The first was Andrew Johnson, in 1868, when the Senate came one vote short of convicting him. The next was 131 years later, in 1999, when Bill Clinton's impeachment went to the Senate. Fifty Senators voted to convict Clinton, 17 votes short of what was needed.

Wednesday, July 12, 2017 (35 comments)

The Art of the (Trump and Putin) Deal Say you're Vladimir Putin, and you did a deal with Trump last year. Whether there was such a deal is being investigated. But if you are Putin and you did do a deal, what might Trump have agreed to do for you?

Wednesday, July 5, 2017 (4 comments)

Political Jujitsu: Now's The Time For Medicare For All As Republicans in Congress move to repeal the Affordable Care Act, Democrats are moving toward Medicare for All -- a single-payer plan that builds on Medicare and would cover everyone at far lower cost. Most House Democrats are already supporting a Medicare for All bill.
Monday, July 3, 2017 (2 comments)

Trump's Escalating Assault on the Press Trump began his presidency attacking the press for "fake news." Then he called the networks and publications that criticized him "enemies of the people." His new attacks seem to be going a step farther -- mobilizing his supporters against media personalities and executives that are critical of him.
Wednesday, June 28, 2017 (5 comments)

It's Time for Medicare for All American spending on healthcare per person is more than twice the average in the world's 35 advanced economies. Yet Americans are sicker, our lives are shorter, and we have more chronic illnesses than in any other advanced nation. That's because medical care is so expensive for the typical American that many put off seeing a doctor until their health has seriously deteriorated.
Monday, June 26, 2017 (1 comments)

The Secret Healthcare Bill The Senate's bill is not a healthcare bill. It's a tax cut for the wealthiest Americans, paid for by a dramatic reduction in healthcare funding for approximately 23 million poor, disabled, and working middle class Americans. If enacted, it would be the largest single transfer of wealth to the rich from the middle class and poor in American history.
Saturday, June 24, 2017 (1 comments)

The Secret Republican Plan to Unravel Medicaid Bad enough that the Republican Senate bill would repeal much of the Affordable Care Act. Even worse, it unravels the Medicaid Act of 1965 -- which, even before Obamacare, provided health insurance to millions of poor households and elderly.

Wednesday, June 21, 2017 (2 comments)

The Case for Obstruction of Justice Against Trump A decision to support an "inquiry of impeachment" resolution in the House -- to start an impeachment investigation -- doesn't depend on sufficient evidence to convict a person of obstruction of justice, but simply probable cause to believe a president may have obstructed justice. There's already more than enough evidence of probable cause to begin that impeachment inquiry of Donald Trump.
Monday, June 19, 2017

Talking With My Friend About Trump "I can't take it any more," my friend Tom said about Trump. "I don't need this. He's a selfish, greedy, narcissistic, fascistic, unhinged, bigot. And to think he's running this great country makes me want to puke."

Saturday, June 17, 2017 (2 comments)

Government Of, By, and For Trump The horrifying reality is that in Trumpworld, there is no real "public" role. It's all about protecting and benefiting Trump. When loyalty trumps integrity, we no longer have a government of laws. We have a government by and for Trump.
Saturday, June 10, 2017 (4 comments)

Trump's Infrastructure Investment Scam We shouldn't have to pay twice over for the wrong infrastructure. To really make America great again we need the correct infrastructure in the right places -- infrastructure that's for the public, not for big developers and investors.
Friday, June 9, 2017 (20 comments)

Impeach Him Now Rep. Al Green (D-Texas) is already drafting articles of impeachment related to Trump's firing of FBI Director James Comey, believing there's enough evidence of Trump's obstruction of justice to begin an impeachment inquiry (not to mention Trump's blatant violation of the Constitutions emoluments clause by profiting off his presidency, and much else). But Democratic leaders are pushing back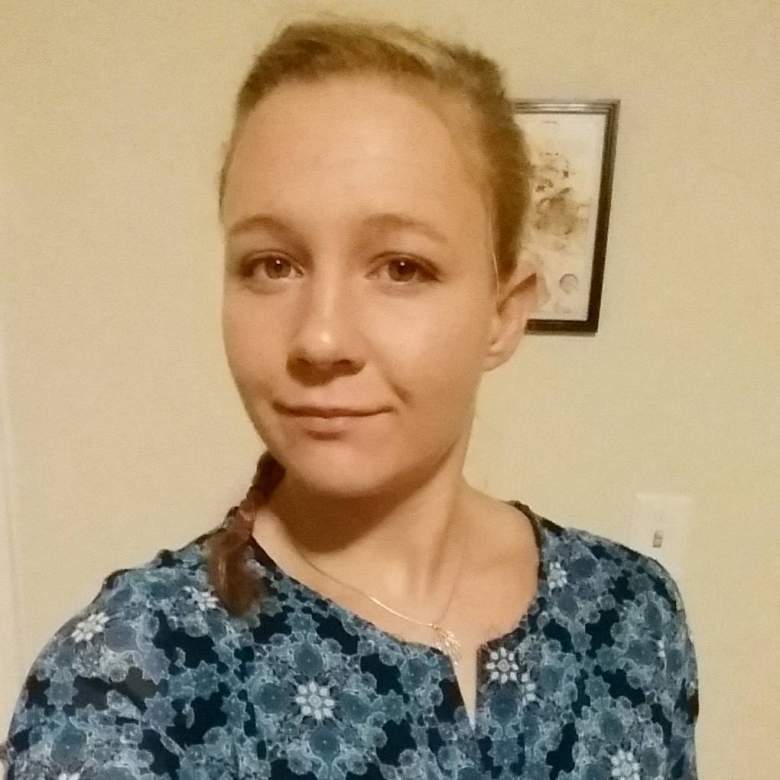 Wednesday, June 7, 2017 (22 comments)

The Real Leaky Problem The arrest of Reality Leigh Winner, a 25-year-old federal contractor from Atlanta, Georgia, for leaking a National Security Agency report describing in far more detail than previously known Russian efforts to intrude in the 2016 election on behalf of Trump, comes in the midst of a deluge of Trump tweets and leaks.
Monday, June 5, 2017 (4 comments)

The World According to Trump Trump is now the single most powerful person on the planet, with the ability to order the destruction of the world in just over four minutes. It is necessary to get him out of the White House, peacefully and legally, as quickly as possible.
Saturday, June 3, 2017

7 Reasons Why Trump's Corporate Tax Cut is completely Nuts Donald Trump wants to cut the corporate income tax rate from 35 percent to 15 percent, in order to "make the United States more competitive." This is nonsense, for 7 reasons:
Thursday, June 1, 2017 (5 comments)

The Art of the Putin-Trump Deal Say you're Vladimir Putin, and you did a deal with Trump last year. I'm not suggesting there was any such deal, mind you. But if you are Putin and you did do a deal, what did Trump agree to do?
Saturday, May 27, 2017 (6 comments)

Making America Meaner A president contributes to setting the norms of our society. Trump is setting them at a new low.
Friday, May 26, 2017

Why Trumpcare is Giving Senate Republicans... Very soon Senate Republicans will have to decide what to do about Trumpcare. Their choice is severely limited.
Thursday, May 25, 2017

Trump's Cruel and Deviant Budget For years, conservatives warned that liberals were "defining deviancy downward." They said that by tolerating bad social behavior, liberals in effect lowered what was deemed acceptable behavior overall -- allowing social norms to decline. There was never a lot of evidence for that view, but there's little question that Donald Trump is actively defining deviancy downward for the nation as a whole
Sunday, May 21, 2017 (6 comments)

Europe's View of Trump European governments, preparing for a round of major summits with Donald Trump, are wary. I spent much of the past week speaking with officials and cabinet ministers in Europe. All they wanted to talk about was Trump. Here, in summary, are the most frequent remarks I heard from them, and from others in my travels, in rough order of frequency:

Monday, May 15, 2017 (3 comments)

The End of Trump The question is no longer whether there are grounds to impeach Donald Trump. It is when enough Republicans will put their loyalty to America ahead of their loyalty to their party.
Sunday, May 14, 2017

Are There 22 Patriotic House Republicans? These illegal acts cannot be ignored. We are facing a constitutional crisis potentially larger and more significant than Richard Nixon's "Watergate." As long as Donald Trump remains president, our governing institutions are threatened.
Saturday, May 6, 2017 (1 comments)

The Moral Travesty of Trumpcare Shame on every one of the 217 Republicans who voted to repeal the Affordable Care Act on Thursday, and substitute basically nothing. Trumpcare isn't a replacement of the Affordable Care Act. It's a transfer from the sick and poor to the rich and healthy.
Wednesday, May 3, 2017

Trump's Banksters and the Rollback of Dodd-Frank Donald Trump has ordered a rollback of regulations over Wall Street, including the Dodd-Frank Act, passed in 2010 to prevent another too-big-to-fail banking crisis. Perhaps Trump thinks that we've forgotten what happened when Wall Street turned the economy into a giant casino, and then -- when its bets went sour in 2008 -- needed a giant taxpayer funded bailout.
Friday, April 28, 2017 (5 comments)

Trump's Unconstitutional Assault on the Judiciary) One way dictators take over democracies is by threatening the independence of a nation's courts. Donald Trump is doing just this. Connect the following dots:
Monday, April 24, 2017

First 100 Days: Trump and the Degradation of the Presidency Trump's failure to accomplish little or any of his agenda during his first 100 days is striking. But we should not forget the vast harm he has done in this comparatively short time -- especially his degradation of the presidency.
Thursday, March 30, 2017 (1 comments)

Trump's Fog Machine It may not matter what the FBI or the other intelligence agencies dredge up about Trump and his aides colluding with Russia because the public will be lost in that fog. If it turns out that Trump and his advisers colluded with Russia to hand him the presidency, Trump's administration will be shipwrecked on the shoals of American democracy. And he'll go down with the ship.
Tuesday, March 28, 2017

Trump's Business of Government Trump will name his son-in-law, Jared Kushner, to run a new Office of American Innovation -- described as a SWAT team of strategic consultants staffed by former business executives, designed to infuse fresh thinking into Washington and help make government work more like a business. it's important to remember that government is not a business. The purpose of government is not to show a profit. It is to achieve the common good.
Saturday, March 25, 2017

No, Paul, It Wasn't Because of "Growing Pains" Apparently Ryan doesn't grasp that he put forward a terrible bill to begin with. According to the non-partisan Congressional Budget Office, it would have resulted in 24 million Americans losing health coverage over the next decade, hardly make a dent in the federal debt, and transfer over $600 billion to the wealthiest members of American society.
Wednesday, March 22, 2017 (8 comments)

My Visit to Trump's Washington Republicans (and their patrons in big business) no longer believe Trump will give them cover to do what they want to do. They're becoming afraid Trump is genuinely nuts, and he'll pull the party down with him.

Wednesday, March 22, 2017

The Crisis of Governance we have as president an unhinged narcissistic child who tweets absurd lies and holds rallies to prop up his fragile ego, whose conflicts of financial interest are ubiquitous, and whose presidency is under a "gray cloud" of suspicion. He's advised by his daughter, his son-in-law, and an oddball who once ran a white supremacist fake-news outlet.

Thursday, March 16, 2017 (3 comments)

An Orgy of Unnecessary Cruelty new budget comes down especially hard on the poor -- imposing unprecedented cuts in low-income housing, job training, food assistance, legal services, help to distressed rural communities, nutrition for new mothers and their infants, funds to keep poor families warm, even "meals on wheels." Why is Trump doing this? To pay for the biggest hike in military spending since the 1980s.

Wednesday, March 15, 2017 (1 comments)

Trump's Bonkers Budget Republicans in Congress are likely still recovering from the last recess -- dubbed appropriately "Resistance Recess." We need to take that winning spirit of resistance into the budget fight -- and the time to start is right now.
Friday, March 10, 2017 (3 comments)

Trump's War on the Truth Tellers The only way we're going to understand the true dimensions of problems real people face is with data about them from sources the public trusts. If the public stops believing those sources are reliable, where else can it look? Presumably, only Trump himself. Trump and his administration aren't just telling big lies. They're also waging war on the institutions we depend on as sources of truth.
Tuesday, March 7, 2017 (5 comments)

Three Terrifying Reasons for Trump's Latest Rant We have a president who is either a dangerous paranoid who's making judgments based on right-wing crackpots, or has in all likelihood committed treason, or is willing to sacrifice public trust in our basic institutions to further his selfish goals. Each of these possible reasons is as terrifying as the other.
Monday, March 6, 2017 (1 comments)

The Old Trump is Back. In Fact, He Never Left The old Trump has been there all along, and he will always be there. He's unhinged and dangerous. The sooner congressional Republicans accept this, and take action to remove him -- whether through impeachment or the 25th Amendment -- the better for all of us.
Saturday, March 4, 2017 (6 comments)

The Unnerving Reasons for Trump's Rant Whatever the reason for Trump's rant, America is in deep trouble. We have a president who is either a dangerous paranoid, or is making judgments based on right-wing crackpots, or has in all likelihood committed treason. Each of these possibilities is as worrying as the other.