Articles Listed By Date List By Popularity
Page 1 of 7 First Back Next 2 3 4 5 6 7 View All
Monday, January 8, 2018

Big Tax Game Hunting: Employer-Side Payroll Taxes this tax increase was explicitly designed to make it more expensive for progressive states to provide services like health care and education to their people. In this context, it's time to take the gloves off. These states absolutely should look to fight back by finding ways to avoid the tax increase.
Tuesday, January 2, 2018

Rubbing SALT in the Wounds of Republicans Fortunately, there are ways to undermine the Republican effort. An obvious one is to partially replace the state income tax with an employer side payroll tax. This can lead to a situation in which the state tax on wage income ends up being fully deductible against federal income taxes even for people who do not itemize on their tax forms.
Tuesday, January 2, 2018

The Trump Investment Boom: Is It Really His Fault Oil Prices Jumped by 40 Percent The investment in the mining and oil sector is almost certainly far more attributable to the rise in world oil prices than anything Trump has done in office. Oil prices collapsed in 2015 and 2016, falling from close to $100 a barrel in 2014 to a low of $32 a barrel last year. This slump led to a plunge in investment in oil and mining in 2016.
Monday, January 1, 2018 (4 comments)

Dumb and Dumber: Trump on Amazon and the Postal Service The loss claimed by the Citigroup study is clearly wrong and Donald Trump is wrong to be using it to attack the Postal Service, Amazon, and Jeff Bezos. On the other hand, Amazon has gotten a subsidy worth tens of billions of dollars since its creation as a result of not being required to collect sales taxes in most states for most of its existence. So people do have serious cause to complain about Amazon.
Wednesday, December 27, 2017 (1 comments)

Diverting Class Warfare Into Generational Warfare: Round LVIII We're not supposed to talk about any of the items that will hurt the living standards of our children and grandchildren. The generational warriors insist that our children's problem is their parents' Social Security and Medicare. Their argument doesn't make much sense, but you can get lots of money for saying it, and you can count on getting your stale recycled arguments printed in the nation's leading publications.
Friday, December 22, 2017 (1 comments)

Corporations Are Trying To Sell The GOP's Narrative On Tax Cuts The Republican lawmakers have sold the corporate portion of their tax cuts with the claim that it is actually about helping workers. Their argument is that the corporate tax cut will lead to so much growth that the increase in wages will actually be considerably larger than the tax cut itself.
Tuesday, December 19, 2017

Bubbles: Are They Back? Should we be concerned about a bubble now? Stock prices and housing prices are both high by historical standards. House prices are also high by historic standards. Inflation-adjusted house prices are still well below their bubble peaks, but are about 40 percent above their long-term average.
Wednesday, December 13, 2017

Mick Mulvaney and the Bad Actors Club Mick Mulvaney openly holds the CFPB in contempt. When he was still in the House of Representatives he referred to it as a "joke." Mulvaney has made it clear that he would be happier if the CFPB did not exist. Appointing him as acting director is a bit like selecting a hard--core atheist as the next pope.
Sunday, December 10, 2017

Why Not Make the Rich Compete? The Right has managed to use its control of the rule-setting process to engineer an enormous upward redistribution of income. The process involved the leadership of both political parties, so it's certainly not a story in which right-wing Republicans exclusively can be seen as the villains.
Tuesday, November 28, 2017 (7 comments)

Janet Yellen and Barack Obama's Economy Is Looking Good It is important that people recognize that the economy is going in the right direction for now. This is the economy that Janet Yellen and Barack Obama's policies gave us. We will have to see what the impact of the new regime's policy will be.
Sunday, November 19, 2017 (2 comments)

Trump Picks Crony to Audit His Taxes: The End of the Rule of Law in the United States Throughout the campaign, Trump refused to release his tax returns claiming that he was being audited by the Internal Revenue Service (IRS). He indicated that he would disclose his returns once the audit was completed. This claim made no sense since there is nothing about an audit which would preclude public disclosure.
Monday, November 13, 2017 (1 comments)

An Honest Approach to Simplifying Corporate Income Taxes The Republicans are trying to pitch their tax cut plan as being a major step toward simplifying the tax code. While there is little doubt the plan will mean large tax cuts for corporations and their shareholders it is not clear that there will be much simplification. Corporations will still be able to have large tax savings by hiding profits overseas and other tricks.
Monday, November 6, 2017

Productivity Growth Is Up, Are the Robots Finally Coming? Higher pay also gives employers more incentive to invest in technology in order to reduce their need for workers. And we have seen an uptick in equipment investment over the last year, which is consistent with businesses trying to economize on labor.
Friday, November 3, 2017 (2 comments)

Blaming Inequality On Technology: Sloppy Thinking For The Educated Technology never produces inequality; it is policy on technology that leads to inequality. Once we recognize this basic fact we can have a more serious debate on how best to structure technology policy going forward. If technology, not policy, is the culprit, it means inequality is something that happened, not something we did.
Tuesday, October 31, 2017 (1 comments)

The Tax Scam We Know and the Tax Scam We Don't Know Any tax cut will have to go through Congress with representatives and senators having to cast a vote that in principle they can be held accountable for. The other scam requires no vote; it is about Donald Trump appointing a crony tax avoider as temporary head of the Internal Revenue Service. For the rich, paying taxes could become a voluntary contribution to the government rather than something they are required to do.
Saturday, October 28, 2017 (15 comments)

The Problem of Doctors' Salaries If we want to stop paying a $100 billion premium for health care that doesn't make us healthier, we're going to need to overcome political barriers. Getting U.S. health care costs down is a herculean task; getting doctors' pay in line is a big part of the solution. It's time we broke up the doctor cartel.
Tuesday, October 24, 2017 (8 comments)

The Democratic Party Must Part Ways with Wall Street Many view the waste and corruption of Wall Street as being an obstacle to a more efficient productive capitalist economy. Given the enormous damage caused by the collapse of the last two Wall Street driven bubbles, there is a pretty good case here.
Saturday, October 14, 2017

The Republican Tax Plan To Slow Growth Capital in intellectual property is responsible for a large and rapidly growing share of U.S. corporate profits. Tracking down the real source of these profits would be a herculean task in the best of circumstances and one almost certainly beyond the means of a neutered I.R.S.
Tuesday, October 10, 2017

Kevin Warsh As Fed Chair: The Art Of Marrying Rich And Falling Upward While there are considerable grounds for criticizing the Fed's performance in recent decades, the people who were appointed as chair all had clear credentials that would justify their selection. That is not the case with Kevin Warsh. More importantly, when he has been in a position to weigh in on the key economic policy issues of the time, he has a near perfect track of being almost 100 percent wrong.
Monday, October 9, 2017

Employment Falls for the First Time in Seven Years Employment fell by 33,000 in September, according to Bureau of Labor Statistics establishment survey, the first decline since September of 2010. The drop was due to the effects of the hurricanes in Texas and Florida. This is shown clearly from the loss of 104,700 jobs in restaurants.
Monday, September 18, 2017 (1 comments)

Janet Yellen and the Fed: Progressives Should Pay Attention There is a long list of reasons that Trump should not get another term in office, and the list will surely lengthen in the next three years. This should be the basis for unseating him, not the sabotage of the economy. We should all hope that Janet Yellen gets another term as Fed chair.
Sunday, September 17, 2017 (2 comments)

Adults in the Room: The Sordid Tale of Greece's Battle Against Austerity and the Troika There is no reason to question Varoufakis' commitment. He left a comfortable life as an academic in Austin, Texas, to take up what he certainly knew to be an incredibly difficult job as Greece's finance minister in the middle of a financial crisis. The newly elected populist government was despised by most of the business and political establishment in Greece and across Europe.
Saturday, September 16, 2017 (3 comments)

No: Corporate taxes should be reformed, not cut as a matter of simple arithmetic, if our corporations pay less in taxes, the rest of us will have to pay more. Yes, Republicans promise us tax cuts will lead to a surge of investment and growth, but we've heard this one before. It didn't happen when we had big tax cuts under Ronald Reagan and it didn't happen when we had big tax cuts under George W. Bush.
Monday, September 11, 2017

Welfare for Wall Street: Fees on Retirement Accounts Whether it comes from religious belief or a sense of basic decency we feel are an obligation to provide the basic necessities of life for the poor. But how would we feel about being taxed $1,000 a year to provide six figure salaries to people in the financial sector? Although no candidate to my knowledge has ever run on this platform, this is the nature of the retirement system the federal government has constructed for us.
Tuesday, September 5, 2017 (1 comments)

Houston, Bangladesh, and Global Warming The emissions from the United States and other wealthy countries will result in a lot of Harvey-like disasters in Bangladesh and elsewhere in the developing world. We should be moving quickly to try to limit the harm. We should also be giving these countries the assistance they need to deal with the disasters that we have caused them.
Friday, September 1, 2017

Job Growth Weakens in August The Bureau of Labor Statistics reported that the economy added 156,000 jobs in August, somewhat less than most economists had expected. This figure, combined with downward revisions of 41,000 to the prior two months data, brought the average over the last three months to 185,000.
Monday, August 28, 2017 (1 comments)

Should South Korea Worry About Donald Trump? The list of absurdities surrounding Trump is literally endless. He has his staff prepare him two briefing books a day, one in the morning and one in the afternoon, of positive news stories about him. He is convinced he is widely adored and all his speeches are resounding successes even when they are in fact profound embarrassments.
Tuesday, August 22, 2017

Social Security: Still The Most Efficient Way To Provide Retirement Income If we want to supplement the income provided by Social Security, we should look to the program as a model. Keep it simple and keep the costs low. If people want to speculate in financial markets they are welcome to do so, but retirement policy means simple and cheap, and if that reduces profits for the financial industry, that's good too.
Tuesday, August 15, 2017 (2 comments)

Ten Years After Financial Crisis, Our Elites Have Learned Nothing The economic disaster that cost millions of people their jobs and/or their homes, and forced tens of millions to accept lower wages, was 100 percent avoidable if the people responsible for making economic policy had been awake. Turning the story of the housing bubble into a story about the financial crisis is an effort to make issues that are quite simple seem very complicated.
Friday, August 11, 2017 (2 comments)

Do Corporate Media Need to Lie to Promote Trade Deals? people can have reasonable differences of opinion on trade deals like the Trans-Pacific Partnership (TPP), but why is it that the proponents have to insist, with zero evidence, that not doing the deal was an economic disaster? The political argument, which seemed to arise late in the game, that US standing in the world has collapsed because we didn't follow through on the TPP.
Monday, July 31, 2017 (1 comments)

A Better Deal Than What? The Democrats have set a very low bar for themselves. Nonetheless, the agenda does offer some basis for hope that the Democrats may be prepared to reverse some of the upward redistribution of the past four decades, if they ever regain power.
Thursday, July 27, 2017 (3 comments)

How about a little accountability for economists when they mess up? the reality is that the financial crisis was very much secondary. The overwhelming reason for the downturn and the weak recovery was the collapse of housing bubbles in the US and elsewhere that were driving growth.

Tuesday, July 18, 2017

Mulvaney's MAGAnomics Mix of Groundhog Day and Flat Out Lies Mulvaney apparently missed the fact that energy prices have plummeted in the last three years. Oil had been over $100 a barrel; today it is less than $50. While it is always possible that it could fall still further, any boost to the economy from further declines will be trivial compared to what we have seen already.
Monday, July 17, 2017

ObamaCare is Only "Exploding" in the Red States Where Republican governors have sought to sabotage the program, they have largely succeeded. Where Democratic governors have tried to make the ACA work, they too have largely succeeded. Republicans have been so successful in keeping many of their residents from getting insurance, they think the country should trust them to overhaul the ACA.

Saturday, July 15, 2017

Mick Mulvaney Gives Mix of Groundhog Day and Flat Out Lies on MAGAnomics MAGAnomics? There is nothing here at all. Mulvaney has given us absolutely zero reason that Trump's policies will lead to anything other than larger deficits, fewer people with health care, more dangerous workplaces, and a dirtier environment.
Tuesday, July 11, 2017 (7 comments)

How Rich Would Bill Gates Be Without His Copyright on Windows? Even without copyright protection Mr. Gates would probably still be doing fine -- he seems reasonably bright, works hard and comes from a wealthy family -- but he would not have amassed his huge fortune if he could not get government-granted monopolies on his software.
Tuesday, July 4, 2017

Republicans Craft Health Care Plan to Screw Trump Voters The costs for older insurees should be especially important for Trump voters, because this is the group where he had the biggest vote margin. While Trump lost the under-40 vote by double digit margins, he carried the 50 to 64 age group by a margin of 52 to 44 percent. So it looks like the Republicans are prepared to make these people pay a real price for their votes.

Thursday, June 29, 2017

Thomas Friedman Whines About His Lost TPP If the TPP had been approved by Congress last year we would be dependent on the Trump administration to enforce these parts of the agreement. Even the most egregious violations could go completely unsanctioned, if the Trump administration opted not to press them. Given the past history with both Democratic and Republican administrations, this would be a very safe bet.
Wednesday, June 28, 2017 (4 comments)

The Data Defying The Job-Killing Robot Myth The robot story is likely attractive to many people since it appears to pin the blame for inequality on the natural development of technology. This undoubtedly explains why we hear it so frequently even though there is zero evidence to support it. Maybe if the proponents understood their own argument better they would stop repeating it.
Tuesday, February 28, 2017

News for NYT: Donald Trump and Paul Ryan are Not Political Philosophers Trump seems to have opted to protect universal programs with broad-based support while targeting programs that can be identified as helping poor people of all age groups. Trump's actions are easy to explain as a political tactic even if they don't fit any obvious ideology.
Saturday, February 25, 2017 (3 comments)

Paul Ryan's Next Attack on Workers' Retirement a Win for Wall Street Republicans claim workers need government protection. These are the same people who are trying to gut the Consumer Financial Protection Bureau and working to eliminate the fiduciary rule, requiring investment advisers to act on behalf of their clients. The only common principle in these actions is giving more money to the banks.
Saturday, February 18, 2017 (3 comments)

Paul Ryan Has a Plan to Take Away Insurance from Tens of Millions of People Republicans have published an outline of their proposal for an Obamacare replacement. It seems designed to ensure that tens of millions of people lose their health insurance coverage. Republican deserve credit for devising a plan to reduce the cost of insurance for healthy people. It just means that tens of millions of people who actually need insurance won't be able to get it.
Monday, February 13, 2017 (1 comments)

The Trouble With Trade: People Understand It Manufacturing employment dropped by more than 3.4 million, or more than 20 percent, in the seven years from 2000 to 2007. This was trade. The trade deficit exploded over this period to almost 6 percent of GDP, which would be more than $1.1 trillion in today's economy.
Wednesday, February 8, 2017 (2 comments)

Donald Trump And The Crazy Rich While Donald Trump is undoubtedly very rich, no one who sees him in action would value his insight on any major policy issue. As president he has considerable power, and he also would have power simply because he controls a large amount of money. But the guy clearly has no understanding whatsoever of the major policy issues confronting the country and world.
Friday, January 20, 2017 (3 comments)

The Economics of the Affordable Care Act Cost cutting would mean reducing the incomes of drug companies, doctors, and insurance companies -- the big winners under the current system. It seems unlikely the Republicans will go this route. They are more likely to restore a version of the pre-ACA situation, in which many more people are uninsured and most workers know that their insurance is only as secure as their job.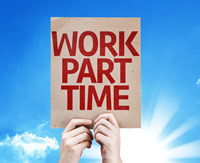 Wednesday, January 18, 2017 (1 comments)

Republican Part-Time Nation: Going Involuntary Extending health care insurance to 20 million people was a really big deal and an important driver for the ACA. Arguably an even bigger deal was providing security to people who already had insurance. But providing security to the nation's workers is obviously not the Trump-Ryan agenda.
Wednesday, December 28, 2016

Trump and Growth whether or not innovation puts downward pressure on the wages of workers or leads to broadly shared prosperity, as it did in the period from 1947 to 1973, depends on the institutional structure in place. In the last four decades the structure has been designed to redistribute upward.
Tuesday, December 27, 2016 (7 comments)

Donald Trump and his Cabinet Will Trade on Inside Information as President Has Trump given us any reason to believe that he will resist the temptation to profit from his position as president? The fact that he can't keep himself from tweeting bizarre and absurd claims at all hours of the night does not give confidence in his self-restraint. being president involves some sacrifices. If he didn't understand this fact, he shouldn't take the job.
Thursday, December 22, 2016 (3 comments)

Financing Infrastructure: Trump's Plan Seems Like a Joke Because Trump's plan relies on a tax credit, only projects that generate revenue would fit the bill. That's fine for toll roads and bridges, but this won't repair our water systems and schools or even pay for repairing existing roads and bridges that are publicly owned. And items like early childhood education would clearly not be on the agenda.

Monday, December 5, 2016

How to Gain Support for Trade: Stop Rigging It to Redistribute Upward The point of making it as easy as possible to move a factory to Mexico, and then import the output back to the United States, is to get access to low cost labor. The predicted and actual effect of this policy is to reduce the number of jobs available to manufacturing workers in the United States.

Friday, December 2, 2016

Cash and Carrier: Trump and Pence Put on a Show While Trump and Pence may have saved the jobs of 1,000 workers (apparently 400 jobs are still going to Mexico), it is not clear what the price to the state of Indiana or the US government is. It appears that vice president-elect and Indiana Gov. Mike Pence may have made some concessions, and perhaps Trump made promises as well.
Wednesday, November 30, 2016

The huge costs of Trump energy plans The story of the North Dakota oil and gas industry captures the absurdity of President-elect Trump's plans to remove environmental restrictions on fossil-fuel production. Apparently, he wants us to believe a boom in production would lead to massive job growth and plunging energy prices and no negative consequences. But the story of an energy boom just around the corner is an illusion.

Tuesday, November 22, 2016 (2 comments)

Why Don't We Have Free Trade for Highly Paid Professionals in the US? We can have free trade in the highly paid professions. The potential benefits for the economy would be enormous. And unlike much of the gains from the current pattern of trade, these benefits would be broadly shared. We just have to overcome the protectionist inclinations of our politicians and trade negotiators.
Thursday, November 17, 2016 (2 comments)

Trumponomics: It's Not All Crazy We may once again see issues with inflation and a need for higher interest rates to slow the economy. That will have some negative effects, but at least it will put an end to the long period of high unemployment and secular stagnation. This will be a good thing; it's just unfortunate that we needed a Trump administration to get there.
Thursday, November 17, 2016 (3 comments)

If You Thought a Trump Presidency Was Bad ... The Washington Post editorial page decided to lecture readers on the meaning of progressivism. For framing, the villains are Bernie Sanders and Elizabeth Warren who it tells us "are embracing principles that are not genuinely progressive."
Sunday, October 30, 2016 (5 comments)

How Intellectual Property Rules Help the Rich and Hurt the Poor While the future may actually be one of continually rising inequality, it is important to realize that technology is not the culprit. It is not the technology that determines who gets the benefits of major innovations; it is laws that govern technology, which in turn are made by politicians.

Tuesday, October 18, 2016 (3 comments)

The Old Debt And Entitlement Charade The use of the term "entitlements." While this has a clear meaning to policy wonks, it is likely that most viewers won't immediately know that "entitlements" means the Social Security and Medicare their parents receive. It's a lot easier for politicians to talk about cutting wasteful "entitlements" than taking away seniors' Social Security and Medicare.
Saturday, October 15, 2016 (1 comments)

A Little Pre-Election BS From the White House on Income Inequality The wealthiest 1 percent often have considerable control over the timing of their income. They knew the top tax rate would rise from 35.0 percent for 2012 to 39.6 percent in 2013. This gave them a very strong incentive to declare income in 2012 that would have otherwise appeared in 2013. This makes 2012 look really good for the 1 percent and 2013 much worse.
Tuesday, October 11, 2016

Trump and Trade: He's Not All Wrong the trade deficit is a major source of job loss. Our current trade deficit of $500 billion a year (@ 2.8 percent of GDP) is a major drag on demand and employment. For this reason, a politician would be absolutely right to cite trade as a big factor in the weakness of the labor market.

Tuesday, October 4, 2016 (6 comments)

Secrets in Plain View: Obamacare Is Working We have to reduce the amount that people pay out of pocket, end charges for many kinds of preventative screening and introduce a Medicare-style public option in the health care exchanges. But these and other steps can only take place if politicians who support the ACA feel comfortable talking about it. That will only be the case when people recognize the benefits it has brought.