For the benefit of Mr. Kite
There will be a show tonight on trampoline
The Hendersons will all be there
Late of Pablo-Fanques is there, what a scene
Over men and horses hoops and garters
Lastly through a hogshead of real fire!
(Lennon -- McCartney)
Let's be clear here, the debt ceiling impasse isn't a question of doing the right thing or the wrong thing. It is show, a stunt, a mere question of how many Christians to throw to the lions or how many hostages to have shot. When Barrack Obama says, he wants a comprehensive solution he is speaking Washington speak for tax cuts.
Imagine yourself a Washington law maker and as you sit down at the table to legislate a budget deal the first order of business is cutting the corporate and capital gains tax rate. Then once that is finished, the committee decides, let's declare a tax holiday on almost one trillion dollars in corporate profits parked overseas which corporate America refuses to bring home until they can swing a tax holiday. In 2004, the Congress passed just such a repatriation holiday claiming that it would spur growth but it had zero effect on job creation. It was what it was, a tax free give away.
Corporate America has declared themselves sovereign and are instrumental in fomenting this budget impasse. First, Washington Republican's throw down the gauntlet and declare that they won't allow the debt ceiling to be raised. Then Mr. Obama's declares, What? Why that will cause a crisis, which could cause the United States to default on its obligations and to lower it's credit rating.
Mr. Obama creates a comical proposal to slow the depreciation rate for corporate aircraft after just last year lowering the rate to zero. The Republican's respond by calling Obama's proposal "class warfare" pitting the corporate jet owning public against the non-corporate jet owning public. Like most everything Mr. Obama proposes it is a fraud. He cuts taxes for wealthy and corporate interests then he threatens to raise them to ten percent of what they once were if Republicans won't cooperate.
Like bad dinner theater the Republicans enter from stage right "Mr.- President -- we --cannot -- accept -- such -- harsh -- tactics. The - American -- people -- want -- the -- budget -- balanced!"
Despite what you may have heard or have read in the media, there is no economic recovery. Tax revenues for the state, local and Federal coffers have fallen drastically. Throughout the bulk of the twentieth century ad-valorem taxes contributed one fourth of federal revenue and before World War 2 ad-valorem taxes made up more than half of federal revenues. Ad-valorem taxes are otherwise known as tariffs on imported goods.
The defense budget has almost quadrupled since Bill Clinton left office. In real dollars federal outlays rival World War 2 spending. We are after all, fighting two plus wars, after creating a massive Gestapo organization, the Department of Homeland of Security to x-ray all Americans boarding airliners. Along with this massive governmental outlay has been a corresponding reduction in taxes for corporate America and the wealthy.
For almost thirty years we have spent ten to twenty five billion dollars a year on Star Wars anti-missile systems and as of yet it has failed to knock a hole in anything except our budget. John Kerry proposed $7.5 billion dollars to build and repair schools in Pakistan meanwhile local school boards struggle to plug the budget gaps.
The Bureau of Labor Statistics shows 400,000 jobs lost in state education and 200,000 more in local education. The promised economic recovery is a mirage, a water hole in the desert made of nothing but sand. The economy has only added 43,000 jobs in the last three months and 1,695,000 in the last twelve months against 150,000 new workers added each month or 1,700,000 new jobs versus 1,800,000 new workers. Just for good measure add in 354,000 job losses in the federal government and 100,000 from state government and 278,000 from local government.
So if 1,332,000 government employees no longer have jobs how do they derive income? They don't, they draw unemployment and food stamps. They no longer contribute to the society they instead detract from it. The tea party cheers the budget dashing without realizing it is strangling the economy. The sad fact is that both kabuki parties in Washington can't wait to take an ax to social security and Medicare, they are simply looking for a way to pin it on the other guys. John Boehner proposed giving Obama the power to raise the debt limit on his own authority so Republican's could campaign against him on it for the next year and a half.
Left out and forgotten in this made for TV crisis are the millions of Americans dependant on Social Security. While this ugly farce continues they live in fear, fear of even greater poverty, fear of the unknown and fear of their government. Let's call this farce what it is, economic terrorism and a false flag operation against the American people. The goal is to pit the heinous plan of Barrack Obama against the horrible plan of Congressional Republicans to cut and gut social spending. Then at the eleventh hour after deliberately scaring the most vulnerable to emerge as statesmen and announce that they have reached a compromise.
A compromise that will cut and gut social spending but they will claim that it will make the tax system fairer by cutting corporate taxes, capital gains taxes and giving corporate America a one trillion dollar tax holiday. The plan will work just as it is intended to work, reduced spending will mean higher unemployment and the economy will further erode and then after the new President is sworn he or she will announce the need to cut spending yet again. A Greek tragedy delivered to us straight from Greece.
Bloomberg -- "The House-passed plan was "unacceptable" and would mean another debt-ceiling extension in less than a year, Obama said today. "There are plenty of ways out of this mess," he said, noting the parties aren't that far apart on spending or how to tackle entitlements and the tax code. "But there is very little time."
The big fellows have tipped their hand as over and over they repeat the mantra that growth will return when they can remove uncertainty from the market. Only, it is not growth that will return but a cessation of strangulation. The Fed, the banks and corporate America will stop strangling the economy once they get what they want and what they want is a massive tax cut.
(Note: You can view every article as one long page if you sign up as an Advocate Member, or higher).
I who am I? Born at the pinnacle of American prosperity to parents raised during the last great depression. I was the youngest child of the youngest children born almost between the generations and that in fact clouds and obscures who it is that (more...)

The views expressed herein are the sole responsibility of the author and do not necessarily reflect those of this website or its editors.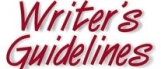 STAY IN THE KNOW
If you've enjoyed this, sign up for our daily or weekly newsletter to get lots of great progressive content.
To View Comments or Join the Conversation: