Cross-posted from Counterpunch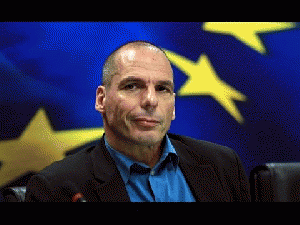 Central banks have shifted into stocks and are buying up everything that isn't bolted to the floor.
That's the gist of the story that breathlessly appeared in the Financial Times about a week ago and swept across the blogosphere like a Santa Anna brushfire. And there's some truth to it too, if taken with a large grain of salt. Here's a clip from the Omfif's report the FT's cites in the article:
"A cluster of central banking investors has become major players on world equity markets," says a report to be published this week by the Official Monetary and Financial Institutions Forum (Omfif), a central bank research and advisory group. The trend 'could potentially contribute to overheated asset prices,' it warns." (Financial Times)
So, there you have it; stocks are rising, central banks are buying stocks like mad, therefore, central banks are driving the market. That's all there is to it, right?
And we're not talking chump change here either. According to the Omfif's press release "global central banks and public sector institutions now account for an eye-watering "$29.1tn worth of investments ... in 162 countries."
Hmm. It's easy to read that statement and assume that central banks have purchased $29 trillion in stocks, isn't it? That's what the folks over at Zero Hedge did. Check out the headline they ran shortly after the story appeared in the FT: "Cluster Of Central Banks... Have Secretly Invested $29 Trillion In The Market" (Zero Hedge)
But that's not what the press release says, is it? It says "global central banks and public sector institutions." There's a big difference between the stocks a bank buys and all the investments in public pension funds, 401Ks, sovereign wealth funds, etc. A huge difference. It looks like someone might be engaging in a bit of fear-mongering to get a rise out of readers.
That's not to downplay the fact that CB's are distorting prices by playing the market. They are. No one disputes that. Just like no one disputes that central banks should limit their activities to doing their job, which is maintaining price stability. (We're deliberately omitting "full employment" since the Fed thinks it's a big joke anyway.) But, hey, everyone knows these guys are a dodgy lot to begin with, so it's hard to get whipped up into a lather every time they get caught in some new flimflam. Besides CB stock purchases are likely insignificant compared to corporate stock buybacks which are presently just-south of $600 billion per year. CB stock purchases are no where near that, regardless of what you read at Zero Hedge. Check this out in the Wall Street Journal:
"Last year, the corporations in the Russell 3000, a broad U.S. stock index, repurchased $567.6 billion worth of their own shares -- a 21% increase over 2012, calculates Rob Leiphart, an analyst at Birinyi Associates, a research firm in Westport, Conn. That brings total buybacks since the beginning of 2005 to $4.21 trillion -- or nearly one-fifth of the total value of all U.S. stocks today." (Will Stock Buybacks Bite Back?, Wall Street Journal)
Yikes. "$4.21 trillion"! Now that's what you call froth.
Anyway, the reason CBs are buying equities is to hedge their losses on the mountain of low-yielding bonds they purchased in their effort to recapitalize the insolvent banking system. They're already taking it in the shorts for an estimated $250 billion per year, and when rates start marching upward, (as they inevitably will) they're going to be bleeding red ink from both eyeballs. That's why they want to diversify their portfolio; to staunch the hemorrhaging. Even so, the whole matter looks shabby and underhanded, which of course it is. It also calls into question present stock valuations which have been soaring with the zero rates, QE and positive earnings reports, the trifecta which pushes equities into the stratosphere regardless of the shitty condition of the underlying "real" economy. So -- just like everyone else -- the banks want to get on the winning side of the trade. But what a firestorm they've set off with these latest shenanigans! Here's a sample of the outrage you'll find on the Internet. This is from a Bill Bonner article titled "Proof the Stock Market Is Being Rigged":
"We are still reeling. Yesterday, we reported that central banks are major buyers of stocks...We hardly know where to begin...

"Outraged, we sputter and spit... we search for words... we look for metaphors and narratives... anything that will put this extraordinary situation in the right light...

"Ah yes... central banks create new money... it gets passed around the financial community in many ways... and ultimately ends up in the equity markets...

"In short, a grand slam of deceit. The World Series of financial catastrophe will follow. But that could be a long way off." (Proof the Stock Market Is Being Rigged, Bonner and Partners)
"A grand slam of deceit"?
(Note: You can view every article as one long page if you sign up as an Advocate Member, or higher).