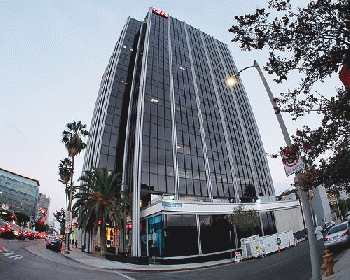 CNN
(
Image
by
OctopusHat
)
Details
DMCA
(updated below)
A CONTROVERSY ERUPTED late Tuesday night after CNN published an article announcing that it had uncovered the identity of the anonymous Reddit user who created the video of President Donald Trump punching a CNN logo. CNN and other outlets had previously reported that this user, who uses a pseudonym, had also posted anti-Semitic and racist content on Reddit, including an image identifying all of the Jewish employees of CNN, designated with a Jewish star next to their photos.
Though CNN decided -- for now -- not to reveal his name, the network made clear that this discretion was predicated on the user's lengthy public apology, his promise not to repeat the behavior, and his status as a private citizen. But in its article, the network explicitly threatened that it could change its mind about withholding the user's real name if his behavior changes in the future:
"CNN is not publishing 'HanA**holeSolo's' name because he is a private citizen who has issued an extensive statement of apology, showed his remorse by saying he has taken down all his offending posts, and because he said he is not going to repeat this ugly behavior on social media again. In addition, he said his statement could serve as an example to others not to do the same.

"CNN reserves the right to publish his identity should any of that change."
Several of the objections made to CNN's conduct here appear to be false. That includes the claim by the president's son Donald Trump Jr. that the user threatened by CNN is 15 years old (the CNN reporter, Andrew Kaczynski, said the Reddit user is an adult). The claim that CNN "blackmailed" the user into apologizing -- expressed by a Twitter hashtag, #CNNBlackmail, that still sits at the top of trending topics on the site -- seems dubious at best, since there is no evidence the user spoke to CNN before posting his apology (though CNN itself says it contacted the user the day before he posted his apology, which presumably means he knew CNN had found out his name when he posted it).
Click Here to Read Whole Article