Articles Listed By Date List By Popularity
Friday, February 17, 2017 (17 comments)

Trump: "Not Only Do I Ride the Crazy Train, I'm Its No. 1 Engineer and Off-the-Rail Pilot!" Donald Trump is an emotional mess. Do you trust him with the nuclear codes for America's stockpile of nuclear arms? Is he mentally fit to handle having such power at his disposal?
Monday, February 13, 2017

A'ho, Cherokee Nation and Way to Go! You stopped ongoing radioactive pollution in the Sooner State! Chalk up a big win for the Cherokee Nation. They just stopped further dumping of radioactive waste in a little corner of Oklahoma.
Friday, February 10, 2017 (1 comments)

Can we call Donald Trump the "F" word yet? If it walks like a duck and squawks like a duck...Well, we know the drill! Donald Trump has shown many signs of being a fascist leader and in this opinion, many of these warning indicators are discussed and analyzed.
Thursday, December 1, 2016 (7 comments)

Nancy Pelosi is renamed House Dem Leader, winning over Timmy What's His Name In a time of crazy surprises at the federal government level, it's good to know that Nancy Pelosi was re-elected as the Democratic House Leader. She beat Tim Ryan of Ohio's 13th District, her sole challenger Wedmesdau.
Wednesday, November 23, 2016 (1 comments)

Why I write comedy, satire, and yes, even "fake" news An attack on 'fake news' is an attack on the First Amendment. Slander and libel laws have been designed to punish those creating hard copy stories without any satiric or comedic value from misleading the public. Let these right-wingers take a slice at fake news and soon, they'll be after real, substantive, accurate news. Wait and see.
Friday, November 18, 2016 (14 comments)

Donald Trump's unpredictability is his scariest trait Among a long list of very negative attributes, what scares this writer, along with many other people in the world right now, is Donald Trump's unpredictability. He's liable to do and say just about anything.
Thursday, September 8, 2016 (92 comments)

Donald Trump's 'man crush' on Vladimir Putin isn't only disgusting, it's a harbinger of what may come Donald Trump loves strong-arm leaders and in particular, Russian President Vladimir Putin. There is something very peculiar about a Presidential candidate for what is supposedly a democratic country being so enamored with a tyrannical President of an Eastern Bloc country that has always been an adversary to the USA.
Saturday, August 27, 2016 (29 comments)

Donald Trump, "The Man of Steel", has a collosal meltdown! Donald Trump plans to rebuild American with American made steel. Hey cowboy, how's that going to come out of the blast furnace?
Sunday, August 7, 2016

A Big Rebel Yell: The Deep South has more than its share of H2O woes The Deep South, long associated with being business friendly and open to new business pursuits of many varieties, is getting litigious in fighting against companies that are destroying land and polluting water. Southern hospitality comes with a really mean redneck side. Southern communities and even states are seeing red over continued ecological destruction.
Wednesday, July 27, 2016 (9 comments)

Lies, lies, and more lies Lies, lies, and more lies. It's what was thrown around a lot during Bill Clinton's speech. And although the overall biographical facts might have been right on the mark, the general theme of Hillary and Bill's storybook romance has been anything but this. In fact, it's been a romantic trainwreck!
Friday, July 22, 2016 (2 comments)

Sorry, "I don't know...," isn't good enough If you're a young or even a middle-aged black man, watch out, the police may have you in their rifle scopes. North Miami police shot a man who is a behavioral therapist, doing his job trying to get an autistic patient back to a group home for the emotionally disturbed, when he was gunned down by the cops. "I don't know...," was the reason the policeman said when asked why he shot Charles Kinsey.
Thursday, July 7, 2016 (7 comments)

It's the Hill and Bill Show - Welcome back to the hillbilly White House! Welcome back to the hillbilly White House! We're in for the better part of a decade, probably, if Hillary Clinton becomes president. It will be filled with scandal, dishonesty, and treachery, just like the "good old days" when her country boy husband was our 42nd President.
Sunday, July 3, 2016

Oh Hillary! The writer of this op-ed did a "hatchet job" of the Canadian national anthem, "O Hillary" in celebration of America's 2016 Fourth of July extravaganza. Not to leave out that little email problem that Hillary has. And now the F.B.I.'s involved. My my my!
Saturday, June 18, 2016 (13 comments)

Hillary Clinton picks U.S. Rep. Tim Ryan as a potential running mate - Hey Hillary, who's Tim Ryan? If Hillary Clinton wants a young, good-looking running mate who'll most likely do whatever she tells him to do, she has a winner in U.S. Rep. Tim Ryan of the 13th Congressional District. Who is Tim Ryan anyhow? Well maybe if you read this little ditty, you'll discover a thing or two about him.
Friday, June 3, 2016 (1 comments)

Family of slain member of the Omaha Tribe will not let the police get away with "murder" The family of a slain Native American in Omaha, Neb., will be filing civil and criminal charges against the Omaha Police Department for killing their relative. American Indians are the biggest target of police violence in Nebraska and country wide, as well.
Friday, April 29, 2016

Activism for James Magaska Swan goes back to his high school days James Magaska Swan's activism goes all the way back to when he was a student at a charter high school in Seattle, Wash., that had an enrollment of only Native American children. Today, his United Urban Warrior Society, with more than 30 chapters throughout the USA and Canada, fights for the rights of American Indians, and other races, too, even Caucasians who really don't have a group to defend them.
Thursday, April 7, 2016 (3 comments)

Meet the Blessed Mother's kick-ass Sister, with a skull for a face and pistols firing, whose fold claims gets results The Saint of Death, Santa Muerte, has long been the craze in Latin American countries, particularly Mexico, but she's crossed the border to the land of milk and honey and is becoming a craze here, too. Who is she? Who worships this skeleton saint and why?
Monday, March 14, 2016 (2 comments)

President Obama's decree may save sacred Apache ceremonial land from being made into a copper mine Designating Oak Flat as a National Historic Place could nix plans for making this sacred Apache site into a copper mine owned by foreign interests. But there are no guarantees. Arizona federal legislators John McCain, Paul Gosar, Ann Kirkpatrick and Jim Flake did their best late last year - in December 2015 - to stealthily and sneakily stick legislation calling for this land swap of sacred Apache land into a defense bill.
Monday, March 7, 2016 (2 comments)

Nancy Reagan's life was far from charmed, but she managed to make it into the stars Nancy Reagan was a victim of a broken home and was also a victim of McCarthyism. She was the ultimate snob and seemed to relish in this label. Yet, she was a woman of courage and in her own way, was a trend setter.
Tuesday, January 26, 2016 (17 comments)

The St. Johns River, a pristine natural treasure, falls prey to the greed of the Koch Borthers and their powerful allies David and Charles Koch, along with former Florida Gov. Jeb Bush, now running on the Republican ticket for President, and current Sunshine State Governor Rick Scott, are all part of a deal that allows Koch Industries' highly profitable paper and pulp company, Georgia-Pacific, to dump millions of gallons of toxic waste per day into the St. Johns River in Florida. But the final word is now in the hands of the U.S. Supreme Court.
Wednesday, January 20, 2016

Death of a 33-year-old man maced, tied & beaten by tribal cops in a drunk tank has the Lakota demanding action! The Cheyenne River Sioux people are upset that a 33-year-old tribal member was killed in a drunk tank by tribal police last fall. Now the FBI's involved and the tribe, along with other Oglala Lakota Indians, want answers.
Monday, January 18, 2016

Whitesboro, N.Y.'s seal is not a depiction of a 'friendly wrestling match' and is a violent and racist portrayal Is the village seal of Whitesboro, N.Y. a depiction of a friendly wrestling match or is it an emblem of violence and racial hatred? Many feel the seal should be taken down and even late-night comic Stephen Cobert put on his wrestling shoes and wrangled with the little town, which has a population of about 3,700 people.
Thursday, December 10, 2015

Trumping Democracy for Fascism: An Invading Star Emerges on the American Horizon With the blind leading the blind in America, will the end result be absolutism, authoritarianism and totalitarianism? It sounds far fetched, but the way things are going, who knows?
Friday, December 4, 2015 (13 comments)

San Francisco Police Execution Squad-- Are Americans Being Conditioined to Accept Police Slaying Unarmed People? San Francisco cops executed a 26-year-old city man Thursday in what can only be described as a firing squad. What's happening to America? Why do we even have cops if they act in such arrogant, tyrannous, despicable, violent ways? Though I don't believe in conspiracy theories, I can't help but wonder if the powers-that-be are trying to condition and and harden the American public to the police slaying unarmed people.
Monday, September 14, 2015 (5 comments)

Some thoughts on Canada's upcoming federal election on Oct. 19 Canada's federal election, which includes voting for Prime Minister, is a little more than a month away, on Monday, Oct. 19. In the overall scope of things, right now this election is of much more importance than next November's U.S. presidential election, yet most Americans don't know or seem to care about this upcoming event. This is scary that America has become so myopic.
Saturday, August 29, 2015

Appalachia's heroin and opiate problem is insideous, sad, and seemingly unstoppable. Appalachia's addiction to one of the most powerful and addictive drugs, heroin, is growing at an alarming rate. At one time, not too long ago, when people thought of a 'junkie', an image of an emaciated homeless guy in the heart of New York City or Los Angeles came to mind, not a disabled coal miner in West Virginia or Kentucky.
Monday, August 10, 2015 (7 comments)

The Environmental Protection Agency needs to change its name to the Environmental Pollution Agency The EPA is supposed to be a protector of the environment. Isn't that obvious - because it's even in the agency's name? But when the EPA is the cause of a horrible river spill, it's time to take notice and maybe even consider a name change.
Tuesday, July 7, 2015 (6 comments)

Plastic pollution is an environmental horror story with a never-ending plot Plastic is non-biodegradable. Every bit of plastic ever produced is still around, in some shape or form. In a consumer-driven society, much of this plastic ends up in the ocean, not in landfills. It's a threat to humankind's food supply, and also, to the habitat of the world's wildlife. It's an environmental nightmare that keeps getting creepier and creepier. Some plastic can be recycled into fuel, which is a good thing.
Thursday, June 4, 2015 (7 comments)

With 195 violations for emissions in four years, should things remain 'business as usual' for a smoky dragon? With 195 emissions violations over the course of the last four years, Heritage Thermal Services Inc., the U.S. EPA is issuing a Finding of Violation for the Clean Air Act violations, yet the company has a cavalier attitude about this problem. Health statistics show that the poisons, including heavy metals, the company's stack burns are causing very high cancer rates here.
Sunday, May 31, 2015 (8 comments)

There's nothing patriotic about the PATRIOT Act, and there is no proof it's even working The Patriot Act needs to go by the wayside and now's as good of a time to get rid of this thing as ever. It's just an excuse to eat away at our civil liberties, and if the federal government wants to begin securing the country from foreign threats, it had better begin with keeping these pasky gyrocopter drivers, drone enthusiasts, and fence jumpers off the White House lawn.
Wednesday, April 22, 2015

American Indian Mascots and Team Names Need to be Retired and Banned American Indian team names and mascots from the high school to college and professional sports levels create a cultural insensitivity and racist attitude towards real aboriginal people. The proliferation of these Indian team names and mascots have an avalanche effect - from badly written articles and headlines by racist, hack sportswriters to throngs of drunken revelers wearing headdresses at parties.
Wednesday, April 1, 2015 (7 comments)

Say hello to Nestle' and its top bottle man, the meanest corporate vampires in the world Nestle' is the meanest corporation in the world. And despite his seemingly caring, "nice guy" approach, Nestle's Chairman and CEO has a mean-spirited business acumen, too. Yes, Nestle' is intent on making water not a free public resource, but a salable product, and the masses will spend an ever-increasing portion of their money on water. Face it, without water in your life, there is no life.
Friday, March 6, 2015 (53 comments)

A 'Sin Eater's' Mess: DOJ's Report Freeing Darren Wilson of Blame and 26 Recommendations for Fixing the Ferguson Police The U.S. Department of Justice's report, issued Wednesday, March 4, in a set of two-tiered, separate set of legal findings and opinions only muddles up the current state of law and order in not only Ferguson, but in the United State of America, overall.
Tuesday, March 3, 2015 (14 comments)

Wearing a badge today, is it a license to kill? With the killing of a homeless man outside a Los Angeles homeless shelter, it seems that wearing a badge gives someone a license to kill. After looking over a video shot by a bystander of the incident, it's not a bias against the police to ask, "Is there something wrong with this picture?" No, it's just common sense to see that what happened on the southern California sidewalk was most likely murder in broad daylight.
Sunday, January 25, 2015

Yellowstone River spill should be considered a harbinger The Yellowstone River pipeline break on Jan. 17, which saw an estimated 40,000 to 50,000 gallons of crude oil seep into the public waterway, is only an example of more disaster to come. Stiffer criminal penalties need to be levied against those involved with such acts of what many environmentalists consider to be acts of eco-terrorism.
Friday, December 12, 2014 (2 comments)

Sticking a sneaky swap of Apache land in a 1,600-page defense bill isn't a law, it's larcency! A land-swap of 2,400-acres of Apache ceremonial and ancestral lands isn't a law, it's larceny. But U.S. Sen. John McCain (R-Ariz.0 and other Arizona legislators are hell-bent for digging copper out of the ground there, stealing this land, and creating an environmental vampire in the process.
Saturday, December 6, 2014 (1 comments)

"Rolling Stone" has some big stones hurled their way "Rolling Stone" magazine didn't do the rising social concern of rape on university campuses any justice with Sabrina Rubin Erdely's article: "A Rape on Campus: A Brutal Assault and Struggle for Justice at UVA;" no, it set this issue back to the Dark Ages. . . ."Rolling Stone" needs to focus on musicians, TV stars, and glitterati, and keep clear of the heavy atomic issues like rape.
Monday, November 3, 2014 (7 comments)

Ohio's Top Democratic Ticket Implodes, Republicans Expected to Win Big on Nov. 4 With two top candidates on Ohio's Democratic ticket succumbing to outrageous and embarrassing scandals, Republicans are expected to have a grand day on Nov. 4, not only on the state level, but the city and even the village levels.
Saturday, October 4, 2014 (10 comments)

Welcome to the Flesh Farm-- The Human Resources Involved With Just Being Human While visiting a company recently, I saw a sign that read "Human Resources" and I tossed around the implication of this business buzzword. Are we only resources? Have we totally dehumanized our brothers and sisters as being nothing more or less than homo sapient machines? And historically, some groups of people have classed other groups into a "subhuman" class, which is a much more jarring and unsettling notion.
Saturday, September 20, 2014

The RCMP, the Highway of Tears, and a Prime Minister Who Doesn't Care With around 1,200 cases of missing and murdered aboriginal women in Canada over the course of the last few decades, one would think the Canadian Prime Minister would want to take urgent and drastic action to find the root of the cause of this nightmare. But P.M. Stephen Harper has no such intention, and many Indian people feel the Royal Canadian Mounted Police are the primary culprits here.
Monday, August 25, 2014 (1 comments)

Yes, West Virginia, there is a Snallygaster Destination America's "Mountain Monsters" series features the AIMS team - a group of West Virginia native sons who go after mysterious creatures that are said to inhabit the remote hills and forests of the Mountain State. And although this is an entertaining show, with a colorful cast, how much monster hunting in reality TV is too much. Or is this show, with its formula reality format, simply too much?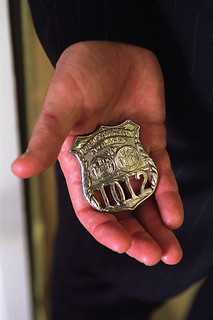 Tuesday, July 29, 2014 (2 comments)

Is it John or Jane Law's Duty to Protect and Serve? Well, Not Always (Part Three) Was Eric Garner's case of police brutality and his subsequent murder at the hands of the NYPD an oddity? Well, if you tune into cop-watch websites regularly, as egregious and hideous as this "illegal" cigarette vendor's murder was, it is anything but extraordinary. There is a pattern, and also, a sordid culture, of such transgressions. Cop-watch Internet sites are never at a loss to find new material to post daily.

Friday, July 18, 2014 (1 comments)

This Texas Sheriff Says He's Not Any Lone Ranger in His Quest to Bring a Fracking Waste Polluter to Justice A Texas sheriff is not acting alone in going after a trucking company that allegedly dumped fracking waste onto two roadways. Although the media has reported Karnes County Sheriff Dwayne Villanueva as a 'lone ranger' in bringing criminal charges against a trucking company allegedly responsible for a fracking-waste spill, Sheriff Villanueva says two state agencies may file criminal charges, not his department.
Saturday, July 12, 2014 (3 comments)

For Only Two Andrew Jackson Greenbacks, Any Diva Can Look Like an Indian War Chief Culture Vulture celebrities are wearing the First Nation's headdress around with seeming impunity and are relishing in the attention they're getting by making this very important Indian icon a fashion ornament. But Native Americans aren't very happy with this, and they're being quite vocal in opposition to making the headpiece part of a woman's wardrobe.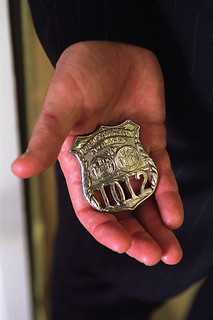 Wednesday, July 9, 2014

Is it John or Jane Law's Duty to Protect and Serve? Well, Not Always (Part Two) The second part of a two-part combo on transgressions by those employed to protect and serve the public is more of the same sort of hard-copy horrors that make police chiefs and mayors cringe, not liking this type of PR. These articles were taken from big and small newspapers, alternative online mags, and some TV news websites. It's 98% hard-copy, with little editorializing. It's circumstantial.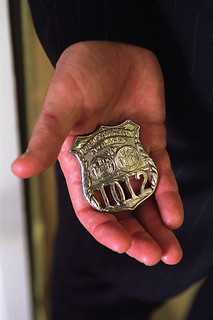 Thursday, June 26, 2014 (5 comments)

Is it John or Jane Law's Duty to Protect and Serve? Well, Not Always (Part One) Vile and evil are these incidents associated with police misconduct and equivocated abuse of power. Killing unarmed citizens with no threat whatsoever to them, these police shouldn't be wearing badges. No, they should be behind bars. Even screaming and swearing at middle-school children on a school bus shouldn't be tolerated by the civil servants employed by the public's trust.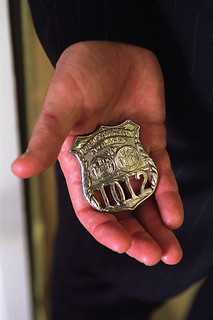 Monday, June 23, 2014 (6 comments)

Police brutality? Watch this YouTube video -- It's not meant for those with weak stomachs The Long Beach, Calif., police are justifying the severe beating of a man, saying there's more to the story than meets the eye. But after watching this YouTube torture for five minutes, most would click off the video after less than a minute of this sadistic bludgeoning.
Sunday, June 15, 2014 (2 comments)

Going with the Flo: The Longevity and Effectiveness of a Serialized Advertising Character Televised advertisements are often meant to be funny. Some are, some aren't, but most would say the majority of ads are real duds. Oftentimes what's being advertised is overlooked or overshadowed by advertisers' attempts at humor. Are these ads effective? Instead of hiring teams of MBAs with marketing degrees, why not hire a few out-of-work or marginally employed stand-up comics and gag writers?
Wednesday, June 4, 2014

Why is the stylus stuck on 1994, then it skips back to 1979? Classic Rock has taken over the airwaves, but where is all the new talent hiding - all the up-and-coming Rock & Rollers? Is Cyberspace Communism somehow to blame? Can and will the music industry take some bold moves to prevent Internet piracy of Copyrights? A lot more action is required. And this very important, influential and powerful industry must become much bolder and tougher if this criminality is to end.

Wednesday, May 21, 2014 (2 comments)

How's the weather? Climate change is upon us, but, according to experts, it isn't too late yet, if everyone does some drastic lifestyle changing. Even as bad as it seems, with the polar ice caps melting, the tipping point won't be until it starts getting unlivable at the equator. That's when the tipping point will be upon us all.
Sunday, April 27, 2014 (46 comments)

Sean Hannity's Cheerleading of a Domestic Terrorist Should Lead to His Own Well-Deserved Unemployment The fact that Clivan Bundy is a greedy tax cheat and a terrorist led him to FOX News fame, even patriotism by the likes of Sean Hannity and other FOX News pundits. Only when the world saw a raving racist did the phonies at FOX turn coat and run for the Nevada hills.
Monday, April 21, 2014

Many Californians are Telling Big Oil & Gas to 'Frack Off!' California isn't buying what Big Oil and Gas are selling. It will be interesting to see how well fracking succeeds in the Golden State, which has always been a trend-setter for the rest of the country.

Monday, April 7, 2014 (6 comments)

The politics of heroin: Trying to break the dangerous wild horse Heroin has become a political monster in America. The arrival of April Fools' Day saw federal and state officials nationwide involved in many political acts - with consequences and intended remedies designed and created to thwart this epidemic horror. One thing's for sure - nobody's joking around about the stark realities involving heroin.
Saturday, March 29, 2014 (1 comments)

What ever happened to good sportsmanship? Bad sportsmanship is so prevalent these days that it's almost become acceptable. Athletes and fans act out not only with hostility, but sometimes even with violence. But should we now ask ourselves is it safe to attend an NFL game? Is Missy or Junior going to learn anti-social traits like bullying by playing midget league football or T-Ball?

Tuesday, March 25, 2014 (1 comments)

Controversy Sparked by L. Brooks Patterson A longtime politician in an affluent Detroit suburban county has created fury for comments he made about Native Americans and the Motor City in a January issue of "The New Yorker".
Saturday, March 22, 2014 (11 comments)

Suspected serial polluter of the Ohio River Watershed to have his day in Cleveland federal court An alleged serial polluter of the Mahoning River in Youngstown, Ohio, faces violation of the U.S. Clean Water Act in a Cleveland federal court Monday, March 24.

Saturday, August 23, 2008 (3 comments)

This Texas Sheriff Says He's Not Any Lone Ranger in His Quest to Bring a Fracking Waste Polluter to Justice A Texas sheriff is not acting alone in going after a trucking company that allegedly dumped fracking waste onto two roadways. Although the media has painted Karnes County Sheriff Dwayne Villanueva as a 'lone ranger' in an environmental spill of what may be as much as 1,260 gallons of toxic fracking waste spilled, he's working with two state agencies and has had plenty of help, he says.
Friday, August 22, 2008 (1 comments)

For Only Two Andrew Jackson Greenbacks, Any Diva Can Look Like an Indian War Chief Culture Vulture celebrities are wearing the First Nations headdress around with seeming impunity and are relishing in the attention they're getting by making this very important Indian icon a fashion ornament. But Native Americans aren't very happy with this, and they're being quite vocal in opposition to making the headpiece part of a woman's wardrobe.