Articles Listed By Date
List By Popularity
(5 comments) SHARE

Saturday, September 28, 2019
Will Constitutional Outlaw Trump Implode With Lies Before He is Impeached?
Trump regularly calls legislators investigating him "sick," "treasonous," "crooked," and "low-IQ." Truthfully these are descriptions of him. Just about every day he is a constitutional outlaw
SHARE

Saturday, September 14, 2019
Big Business Lies Taught a Watchful Donald Trump
A few times, companies, caught engaging in false advertising, were compelled by the FTC to announce the correction in their forthcoming ads and apologize. Those days are long gone.
(3 comments) SHARE

Friday, August 2, 2019
Trump's Effective Intimidation of the Powerful Federal Reserve
The Fed entrenches the power of the banks without accountability inside Washington. Trump has been pounding the Fed and threatening to take away Chairman Powell's Chair for months. He is demanding sharp reductions in interest rates. Presidents almost never do this publicly to the Fed.
SHARE

Wednesday, March 27, 2019
Look How the Real Trump is Endangering America
Special Counsel Robert Mueller spent almost two years to produce a $25 million report that is a flat tire. Still unreleased in full to the American people. What a farce and distraction this whole exercise turned out to be! Mueller's assigned subject was Trump. So, does this prosecutor demand to interview Trump, to subpoena Trump? No. Does this special investigator conclude with any legal recommendations at all? No.
(15 comments) SHARE

Wednesday, August 29, 2018
Fifteen Ways the Democrats Can Lose the November Elections
If you do all the above, the Republicans will continue to enjoy their control of the federal branches of our captured government and many state legislatures. It is time for Democrats to stop singing from the corporate state's songbook, and really stand "with liberty and justice for all."
(2 comments) SHARE

Tuesday, January 9, 2018
An Open Letter to President Trump
The American people are spending a significant amount of time observing and thinking about your presidency and its robust tweeting operation as President. Three areas of interest and concern comprise this letter's purpose: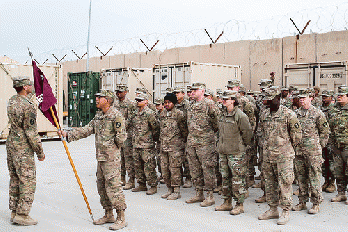 (2 comments) SHARE

Saturday, May 13, 2017
The Losing Warfare State
The USA is still bogged down in Afghanistan (the 16 year-old occupation is the longest in American history) and in Iraq (since the unconstitutional, illegal invasion of the country 14 years ago).
(3 comments) SHARE

Friday, July 1, 2016
How Unpatriotic is Donald Trump?
the Wall Street Journal's Peggy Noonan theorized in an April 2016 column that Trump's major appeal to Republican voters came not from his adherence to any political ideology, but rather from his radiant patriotism which has, in her view, been absent from the political status quo. "What Trump supporters believe, what they perceive as they watch
(3 comments) SHARE

Tuesday, June 9, 2015
10 Reasons the TPP Is Not a 'Progressive' Trade Agreement
History shows the very opposite of progress when it comes to these democratic sovereignty-shredding and job-exporting corporate-driven trade treaties -- unless progress is referring to fulfilling the deepest wishes of runaway global corporations.
(2 comments) SHARE

Tuesday, December 23, 2014
Political Rumbas Start in Cuba
It is not likely that Cubans can hold true to their principles in the face of an unimpeded flood of U.S. junk food, credit gouging, deceptive TV advertising, one-sided fine-print contracts, over promotion of drugs, commercialization of childhood with incessant and often violent programming and other forms of harmful corporate marketing.