Articles Listed By Date
List By Popularity
(11 comments) SHARE

Monday, November 30, 2020
Post-Trump Stress Disorder
America's problems long predate Trump. The departure of Trump creates a kind of PTSD for establishment liberals and getting beyond it requires a process similar to what Vietnam veterans had to go through when they returned from Vietnam after witnessing or even participating in violence and atrocities.
(1 comments) SHARE

Tuesday, April 14, 2020
Trump's Scariest Legacy--Joe Biden
Once more Democrats have been successful in keeping the party firmly in the control of Wall Street and the security state. This article examines the tried-and-true methods they have applied yet again.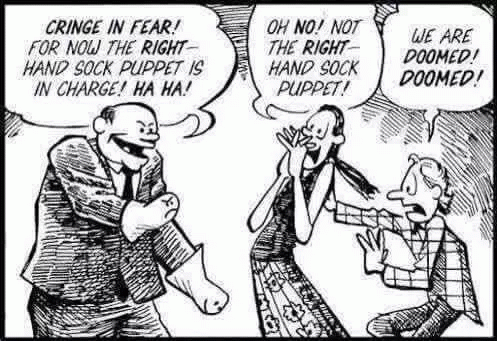 (3 comments) SHARE

Tuesday, March 24, 2020
From Impeachment to Joe Biden--Missing the Target
Neoliberal, neocon Wall Street Democrats have a stranglehold on the party; hence their obsession with ending the Sanders' candidacy. Hand-wringing about Trump, for all his evils, is merely time taken away from addressing the issues of how deeply dysfunctional America is.
(2 comments) SHARE

Tuesday, March 26, 2019
FreeDumb Is Not Free
Embracing conventional myth and propaganda about the world beyond US borders is convenient and comfortable but comes at a high economic, political and social cost. Paying attention to the world and challenging the US Empire is the most urgent task facing the world today.
(1 comments) SHARE

Wednesday, October 4, 2017
PBS Goes to Vietnam
PBS has embarked on an 18-hour extravaganza on the US war in Vietnam claiming that it is an opportunity to take a fresh and possibly healing look at that difficult time. In fact, it is nothing but a rehash of past vague excuses and rationalizations for the war--something for everyone but nothing beyond the acceptable parameters of PBS corporate funders.
(3 comments) SHARE

Saturday, February 14, 2015
Brian Williams--Just the Tip of the Iceberg
Brian Williams certainly deserves criticism for playing fast and loose with the news. We can fact check him on what he said but what is to be done about the huge amounts of important information the he all all the media simply leave out due to self-censorship?
(1 comments) SHARE

Saturday, January 31, 2015
The Peace Process that Never Produces Peace--States Have a Role to Play
An effective way to bring the Palestine issue home is a campaign to divest Israel bonds on the state or local level. However, just as in the international realm, organizers should be prepared for serious challenges.
(2 comments) SHARE

Tuesday, January 13, 2015
Obama on Cuba and North Korea--A Lesson in US Politics
Barak Obama is a typical finger-in-the-wind politician. That's nothing new, but his reactions to the North Korea/Sony hacking and his new policy on Cuba tell us something about American political culture and the very narrow parameters in which it can operate.
(3 comments) SHARE

Monday, January 21, 2013
When Is Diversity Not Diversity?
A critique of the notion that racially or gender-based diversity in public officials necessarily implies a diversity in ideas on the issues of the day. The former is desirable but the latter is what's really needed.
(1 comments) SHARE

Tuesday, August 21, 2012
The reality of the US-Israel relationship
The article reviews the reality of the US-Israel relationship and suggests concrete local action that can be taken.