SHARE


Become a Fan.
You'll get emails whenever I post articles on OpEdNews
management consultant by profession I live in Boston and frequent Asia and Far East on business trips. Like most of my ilk, I am also a blogger and hit the blogspace at irregular intervals though. My subjects of interest are wide ranging from China's debt to Philippines's maverick rulers and from Pakistan's missed GDP goals to Sri Lanka's wounds of civil war.
Like most Americans with expatriate roots, I take keen interest in what is happening in my erstwhile native lands, and also in India, which has given me numerous friends from Silicon Valley, and Babas and Yogis from Haridwar, the Hindu Holy city on the banks of river Ganga.
OpEdNews Member for 146 week(s) and 6 day(s)
4 Articles, 0 Quick Links, 0 Comments, 0 Diaries, 0 Polls
Articles Listed By Date
List By Popularity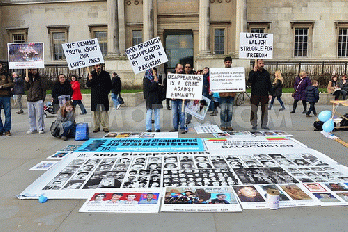 SHARE

Friday, February 15, 2019
Why Baluchis Are Fretting and Fuming In Pakistan
Baluchis of Pakistan are Muslims by birth and faith but are neglected and discriminated in the Islamic Republic. They have taken their case to the global human rights forum in Geneva, saying that extra judicial killings and the phenomenon of missing persons (people held by the secret services without due process of law) have reduced them to second class citizens.
(3 comments) SHARE

Wednesday, May 2, 2018
Going up in Smoke in Pakistan
Like drug addiction, smoking has become a major health hazard in Pakistan. Smuggling and illegal local production are depriving the exchequer of huge revenue but there is no visible effort to crack the whip, priming doubts about the hand of Islamist militant groups in illicit cigarette trade as well.
SHARE

Saturday, April 7, 2018
Xi Jinping's rise revives memories of dread
Xi Jinping is not Mao but he wants to go down in history as the next Mao. Whether he can make China emerge as the economic and military power house or not, his new title "President for Life" has revived the gory memories of the Cultural Revolution Chairman Mao had perpetuated in his quest for absolute power. Xi's reign may see the world become a more unsure place.
(3 comments) SHARE

Wednesday, December 21, 2016
Chinese Communist Party at Cross Roads
The Chinese Communist Party (CCP) wants the world to believe that it has changed colours. Hence its new emphasis on catch phrases like power supervision and democratic centralisation. All this doesn't hide the reality that CCP is authoritarian to the core. President Xi Jinping has become the new helmsman driven by unadulterated ambition