Articles Listed By Date List By Popularity
Page 1 of 2 First Back Next 2 View All
Friday, January 12, 2018

A Warning for Democrats, and Indeed for All Americans It's time for the Democrats to clean up their act. They're going to be the party of freedom, civil liberties, and human rights or they aren't. They need to choose. They can still end up on the right side of history. But that's only if they shun monsters like Mike Hayden, John Brennan, and Jim Clapper and others like them, and if they start paying a little more attention to the Constitution.
Saturday, January 6, 2018 (12 comments)

Would Eric Holder Have Prosecuted Huma Abedin? President Donald Trump called (again) last week for the Justice Department to initiate a criminal investigation of former Hillary Clinton aide Huma Abedin after the State Department posted thousands of emails and other documents that were found on the laptop of Abedin's estranged husband, former congressman and current federal sex offender Anthony Weiner.
Sunday, December 10, 2017

Barack Obama's Parting Gift to Donald Trump Was Mike Flynn After Flynn had proven himself a thorn in the collective sides of Obama and Ashton Carter, then Secretary of Defense, he jumped into the Trump campaign with both feet, famously leading a chant of "Lock her up!" in reference to Hillary Clinton, at the 2016 Republican National Convention.
Saturday, December 2, 2017 (2 comments)

Mr. Trump, You're No Beacon The world is not missing anything here. We are indeed making stupid decisions. The country is off the rails. We weaken ourselves and our nation when we say and do stupid things. This is not a partisan issue. It is a patriotic one. The world is watching! Let's act like the leaders that we want the rest of the world to think we are.
Tuesday, November 28, 2017 (1 comments)

Maggots on Prison Food Is Crime on Crime Three state prisoners in Oregon have filed a class action lawsuit in U.S. District Court against four of the state's prisons, saying that they were forced to eat fish and chicken intended to be animal feed or "bait food," as well as spoiled milk and other moldy, rotten or inedible food. The suit accuses the Department of Corrections of civil rights violations and "deliberate indifference to health and safety."

Tuesday, November 21, 2017

Prison Labor Camps Are Not Progressive In the DARP program, prisoners work full-time jobs in factories and chicken processing plants, companies pay a discounted rate to the rehabs for the labor, and literally none of that money is passed on to the prisoners, either as salary or for counseling. It's slave labor. If they refuse to do the work, they are moved from the drug rehab to a state prison.
Wednesday, November 15, 2017 (1 comments)

John Kerry's Deadly Embrace of Saudi Arabia What we're seeing in Saudi Arabia today is not an attempt to bring the country into modernity, nor is it enactment of a new anti-corruption policy, as the Saudis have claimed. Instead, it's a coup. Muhammad bin Salman, the king's son, deposed his cousin, Muhammad bin Nayif, and immediately began to put his personal imprimatur on the kingdom.
Friday, November 3, 2017 (5 comments)

Murder in Paraguay Millions of Americans travel overseas every year, whether it's across the border to the Canadian side of Niagara Falls, Cancun, or to more exotic locales. But nobody expects to die violently while abroad, and especially not a 16-year-old. That's what happened to Alex Villamayor. If there was ever a time for Donald Trump to "put America first," this is it.
Wednesday, October 25, 2017 (1 comments)

Jeff Sessions Is All Wrong on Halfway Houses There's a clear-cut right way and a clear-cut wrong way to reform the system. Unfortunately, Jeff Sessions is wrong. He's clearly and obviously wrong. If somebody is getting out of prison, which nearly every federal prisoner eventually will, and he has no education, no job training, and no life skills, he's going to do the only thing he knows how to do. He's going to commit crimes again.
Monday, October 16, 2017 (4 comments)

The Deep State Did Not Cause My Motorcycle Accident, But It Does Exist I still think it was an accident. But when the Attorney General of the United States tells a U.S. senator, with a completely straight face in an open Congressional hearing, that the president can have an American citizen assassinated on U.S. soil without benefit of a trial, it gives one pause. I didn't want to acknowledge it, but maybe there was something more to this than I was willing to admit to myself.
Friday, September 29, 2017 (1 comments)

Anthony Weiner Is In for a Rude Awakening Anthony Weiner is in for an experience that he'll never forget -- and not in a good way. Being convicted of a crime is bad. Being convicted of a felony, with all the accompanying losses of civil liberties, is worse. But being convicted of a child sex crime is life-changing in the worst possible way. On November 6, Weiner will begin a 21-month federal sentence for transferring obscene material to a minor.
Wednesday, September 20, 2017

Let Jeffrey Sterling Go Sterling will be sent to a halfway house 45 miles from his home, and BOP regulations forbid him from driving. Furthermore, the halfway house is in the center of the neighborhood that is the scene of St. Louis's current riots. It's not the best place to be an unemployed African-American man on federal probation right now.
Sunday, September 17, 2017 (2 comments)

Chelsea Manning and Harvard -- Let's Talk About Disgrace Chelsea Manning, on the other hand, made classified revelations in the public interest. She is the definition of a whistleblower -- she brought to light evidence of waste, fraud, abuse, illegality, and threats to public health or public safety. Harvard made a big mistake. It wasn't just to disinvite Chelsea Manning. It was to hire the likes of Mike Morell in the first place.
Tuesday, September 5, 2017 (3 comments)

The FBI's Spy and Whistleblower Shell Game The FBI doesn't care about the truth or about justice. It cares only about making a case, even where one doesn't exist. It does that by tying whistleblowers and other freedom fighters to criminals. That keeps the FBI in the news. It makes it look like the Bureau is accomplishing something. And that's how the FBI gets budget increases on Capitol Hill and how its agents get promoted.
Saturday, August 26, 2017

"Hang 'Em High" Henry Hudson to Oversee Sentencing Guidelines? We probably can all agree that sentences should be tough for those people using violence in the commission of a crime or for those involved in human trafficking. But reinstating harsh mandatory minimums for nonviolent and/or first-time drug offenders is a mistake.
Friday, August 25, 2017 (6 comments)

Trump Falls for the Afghanistan Trap Who convinced Trump -- who has literally no experience whatsoever in foreign, defense, or intelligence policy -- to continue the same failed policy that Barack Obama and George W. Bush pursued before him? It was those generals who were supposed to be the adults in the room. It was the generals that the mainstream media hoped would be the ones to moderate this unpredictable president.
Saturday, August 12, 2017 (15 comments)

How to Challenge Media Narratives Without Being Called a Conspiracy Theorist What is a conspiracy theory? Simply put, it's an explanation of an event or situation that invokes a conspiracy without evidence, usually involving an illegal or harmful act carried out by the government or other powerful actors. Conspiracy theories often produce hypotheses that contradict the prevailing understanding of history or simple facts.
Tuesday, August 8, 2017 (5 comments)

The Espionage Act in the Hands of Jeff Sessions Sessions couched the announcement in terms of a campaign against those who harm the country's security by wantonly leaking national security information. But nothing could be further from the truth. This is a policy to use the Espionage Act -- bringing one of the gravest charges that can be levied against an American -- to plug leaks that do nothing more than embarrass the president.
Tuesday, August 1, 2017

In Bizarro World Jared Kushner Might Be Useful Kushner has a personal reason to focus on sentencing reform. In 2005 his father, Charles Kushner, was sentenced to two years in a federal prison after pleading guilty to tax evasion. The elder Kushner was prosecuted by an ambitious prosecutor trying to make a name for himself -- Chris Christie.
Tuesday, July 25, 2017

Sessions Prosecutes Laughter, We Have to Take to the Streets This is the Department of Justice under Sessions. Sessions is ordering his minions to pursue these inconsequential cases. Worse, he's backtracked on sentencing reform and mandatory minimums, on prosecuting undocumented workers, and on expanding the use of private prisons. The dismantling of Obama-era judicial reforms is well underway.
Tuesday, July 4, 2017 (1 comments)

The Federal Judiciary, Stupid Is as Stupid Does It's not just defendants who are routinely wronged in the courts. Plaintiffs, too, get the occasional screwing. The Seventh Circuit Court of Appeals, based in Chicago, recently upheld an award of $1 in a case where a jury found that a prison guard had used excessive force against a prisoner.
Monday, June 26, 2017

Snitches Get Stitches With rats lined up to testify, the defendant doesn't have a chance. The dirty little secret of the American court system is that very few defendants ever get to face their accusers in a court of law or be judged by a jury of their peers. It's a quaint idea, but it never happens.
Tuesday, June 20, 2017 (3 comments)

Attention Evangelicals: Donald Trump Is Screwing You! It's time for evangelicals to take stock of their political positions. Do they want to be on the side of Trump or on the side of human rights and religious freedom? Maybe it's time for them to ask themselves an important question: Who would Jesus deport?
Thursday, June 8, 2017 (2 comments)

What Reality Winner Did Was Heroic The arrest this week of NSA contractor Reality Winner on Espionage Act charges of providing national defense information to The Intercept is the clearest evidence to date that President Donald Trump intends to continue former president Barack Obama's war on whistleblowers and transparency.
Wednesday, June 7, 2017 (5 comments)

James Comey, a Whistleblower, Really? The legal definition of a whistleblower is "any person who brings to light evidence of waste, fraud, abuse, illegality, or threats to the public health or public safety." So I guess, technically, Comey fits the bill.
Monday, May 22, 2017 (4 comments)

While "Doing Time Like a Spy," I Saw the Real War on Drugs Kiriakou writes: The United States has roughly five percent of the world's population and 25 percent of the world's prison population. That means that about 0.9 percent of all Americans are in prison. Doesn't sound like a lot, right? Well, it's more, per capita, than Russia, China, and even Iran.
Sunday, April 23, 2017

Federal Prison Wardens' Absurd Mismanagement Bonuses The Federal Bureau of Prisons (BOP) doled out more than $2 million in "performance bonuses" to wardens and its most senior administrators over the past three years, even as it was dealing unsuccessfully with issues of overcrowding, terrible health care for prisoners, and a major sexual harassment lawsuit.
Friday, March 3, 2017 (2 comments)

Phillip Chance Never Killed Anyone, but Jeff Sessions Did Phillip Chance is just one man. His is just one case. But it is an example of everything that is wrong with the American judicial system. It's not a system that seeks or pursues justice. It's a system that seeks punishment. There is no rehabilitation. There is no compassion. There's just punishment. And even then, we're backsliding.
Sunday, February 5, 2017 (2 comments)

With Haspel, Trump's Infrastructure for Torture Is in Place It is a travesty that somebody like Haspel would be rewarded with the second-most-important position at the CIA. But what is worse is the message that Trump is sending to the CIA workforce: Engage in war crimes, in crimes against humanity, and you'll still get ahead. Don't worry about the law. Don't worry about ethics. Don't worry about morality. We'll take care of you. You can still make it to the top.
Monday, January 30, 2017

Torture Is a Monster and a Terrorist Lover Trump has surrounded himself with people who support torture. He has said that he wants to re-institute the torture program. He has said that he wants to reopen black sites -- secret prisons -- overseas. We have to take him at his word. And we have to fight him. We must take to the courts, shout to the press, and march in the streets. We are on the right side of history here. We cannot remain silent.
Tuesday, January 17, 2017 (16 comments)

I Have Come to the Conclusion the Country Does Not Need a CIA When a majority of CIA officers are sitting fat and happy in Langley, Virginia, there's a problem. They are doing the American taxpayer a disservice. The top leadership has to go. Employees who don't respect U.S. and international law have to go. The purge should start on January 20.
Thursday, January 5, 2017 (2 comments)

Should an Innocent Person Be Forced to Pay for Their Arrest? Donald Trump takes office in two short weeks. As I've written previously, I don't expect much in the way of prison reform or sentencing reform. Indeed, I've urged readers to take to the courts for redress because we obviously won't get it from Trump or the Republican Congress.
Tuesday, December 20, 2016 (3 comments)

Chris Christie and the Perpetuation of American Prison Torture Many Americans think that solitary is reserved for the worst and most dangerous criminals in the country. In most cases, that's simply not true. Solitary is used not for the safety of inmates or prison guards, but as a punishment and as an expression of power by guards.
Tuesday, December 13, 2016 (32 comments)

Now the CIA Will Rescue Us From Donald Trump The Constitution doesn't include any mechanism whereby a newly-elected president can be removed because of interference in the election. We're likely stuck with Trump for the next four years or until he's impeached and removed from office for any number of reasons that already seem to be bubbling to the surface. We have to be a monkey on Trump's back every day for the remainder of his presidency.
Sunday, December 11, 2016 (4 comments)

Petraeus Must Be an Example, Not a Sacred Cow Unlike national security whistleblowers during the Obama administration, Petraeus was not charged with multiple felonies. He instead took a plea to one misdemeanor count of unauthorized removal and retention of classified information, despite the fact that the Justice Department said that Petraeus's leak, if disclosed, would have caused "exceptionally grave damage" to the national security.
Sunday, December 4, 2016 (3 comments)

Donald Trump's National Security Choices Are Not the "A" Team in Intelligence Circles Trump's nomination of Rep. Michael Pompeo to lead the CIA is troubling. It is a message to the American people that Trump was telling the truth when he said that he would appoint people who support the CIA torture program. Indeed, Pompeo has called CIA torturers "patriots" and has called for the execution of National Security Agency whistleblower Edward Snowden.
Saturday, December 3, 2016 (1 comments)

Trump-Sessions: Expect the Worst for Prison Reform I wish there were some sign that something, somewhere, related to criminal justice, sentencing reform, and the so-called war on drugs will improve. There is none. Sessions and Trump are the enemies of civil liberties. They are the enemies of reform. Obama's criminal justice reform policy changes are over. Expect the prisons to fill up again.

Monday, November 21, 2016 (4 comments)

We Can Confront Torture Advocate Michael Pompeo We can write, speak out, and march against human rights and legal violations. We can initiate direct actions. And perhaps most importantly, if we have standing, we can sue, bog the CIA down in litigation, and force as much of the information as possible into the glare of the public spotlight. Pompeo's nomination is a bad thing. But it's not the end of the world. We just have to be ready for a fight.
Thursday, November 10, 2016 (2 comments)

The Standing Rock Protests Are About the Constitution The protests at Standing Rock are not going to end anytime soon. Indeed, we should all be there. The protests are not just about water, the environment, or Native rights. The protests are also about all of us and about government overreach. They're about the Constitution. We have to keep up the fight.
Tuesday, October 25, 2016 (1 comments)

Six Months for Raping His 12-Year-Old Daughter We owe it to our children, the most vulnerable members of our society, to protect them. For those who target children, there ought always to be room in our prisons. And for judges who give these monsters a pass, there ought to be a garbage bin where we can throw their careers.
Thursday, October 20, 2016 (2 comments)

The FBI Isn't Done With Me I've come to the conclusion, over many years of working with, working against, and watching the FBI, that the only way they make their cases is to entrap people. Remember, they can only get promoted if they make arrests and if the arrests stick. If that means entrapment or trumped-up charges, so be it.

Sunday, October 16, 2016 (19 comments)

Why Do None of Our Politicians Understand Syria? To put things simply, here's Obama's Syria policy: The Islamic State is bad. Syrian president Bashar al-Assad is bad. Moderate Syrian rebels are good. In a perfect world, that would indeed be the case. But it's not a perfect world, and that's not the reality of today's Syria.

Wednesday, October 5, 2016 (18 comments)

Civil Forfeiture: Legalized Government Robbery California governor Jerry Brown signed a bill into law last week that would prohibit the police from seizing property -- and money -- from individuals without due process. The entire civil forfeiture system, state and federal, is ripe for abuse. California had the courage to do something about it. It's time for the other states to stand up.
Friday, September 30, 2016 (4 comments)

Kathleen Kane: Another Whistleblower Goes to Prison in America None of this would have happened if she had played by the old-boy rules and just let a lot of very important people have their email fun. But she went after some of the most important politicians in the state. She rocked the boat, she took on the big boys, and she'll pay for her freedom, whistleblower or not. Kane faces more than 15 years in prison. Her sentencing is scheduled for October 24.
Monday, September 19, 2016 (1 comments)

Whistleblower Jefferey Sterling Appears to Have Suffered a Heart Attack in Prison Jeffrey Sterling has a history of atrial fibrillation. He has had several medical "episodes" in prison related to his heart, and prison officials have refused to allow him to see an outside cardiologist or to go to a hospital for tests. Prison medical officials told Jeffrey two weeks ago that they would take him out to see a specialist, but that never happened.
Sunday, September 11, 2016 (4 comments)

How the CIA's Darkest Torture Secrets Were Exposed -- and Covered Up Senate Select Committee on Intelligence (SSCI) investigator Dan Jones completed the torture report, documenting in more than 6,000 pages CIA crimes against detainees. Committee Republicans refused to participate in the investigation and denounced the report's conclusions. The CIA condemned the report, saying the conclusions were "flawed." Agency leaders also argued that they had never "misrepresented" the torture program.
Wednesday, September 7, 2016 (2 comments)

Mike Morell, a Very Dangerous Resume on Hillary Clinton's Desk Morell said that he would advise the president to begin bombing Syrian president Bashar al-Assad's presidential guard and his personal helicopters and planes. Remember, there has been no U.S. declaration of war against Syria. There are a lot of qualified people whom Hillary Clinton should consider as CIA director -- people who understand that the CIA should not in any way affect policy. Mike Morell shouldn't be one of them.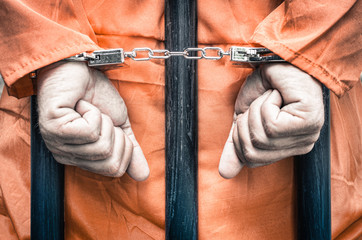 Sunday, September 4, 2016 (1 comments)

Pleading Alford Is a Last Line of Defense Against the Death Penalty Alford pleas have become crutches for mediocre defense attorneys or for those who just don't care about defending clients facing criminal charges. The sad truth is that many attorneys simply don't want to do the hard work of defending their clients, and it is hard work to defend people charged with serious crimes.
Friday, August 26, 2016 (7 comments)

Abu Zubaydah Case Sets Dangerous Precedent for Military Justice System The only legal, moral and ethical thing to do is to release Zubaydah. He was not the arch-terrorist that the Bush administration and its CIA said he was. He was tortured in violation of U.S. and international law. He was never charged with a crime, and if he had indeed committed crimes against the United States, he has paid for them.
Wednesday, August 10, 2016 (1 comments)

Will Jeffrey Sterling's Trumped-Up Espionage Conviction Be a Death Sentence? CIA whistleblower Jeffrey Sterling is in trouble--not in trouble with prison authorities or with the government. His health is failing, and prison officials are doing nothing about it. Jeffrey has collapsed twice in the past few weeks. He has a history of atrial fibrillation, an irregular heartbeat, and is a candidate for a pacemaker. He sought attention in the prison's medical unit. And each time he's been brushed off.
Tuesday, July 19, 2016 (10 comments)

Force Reform in Saudi Arabia With a Thousand Cuts The United Nations has to stand up to the Saudis on issues of war, peace and respect for human rights. There has to be discussion of sanctions against the Saudis until they withdraw from Yemen and respect basic, internationally recognized human rights. A full frontal assault on the Saudi government is not possible. But a thousand cuts are. We should start now.
Thursday, July 7, 2016

How Brexit Will Affect U.S. Foreign Policy The mainstream media has made a great deal of Brexit being the result of British reaction against immigration. That's a shallow and not terribly analytic assessment. The truth is that Washington selfishly needs a unified EU to help fight its wars around the world. It needs the British to lean on other European countries to do its bidding.
Tuesday, July 5, 2016 (14 comments)

What if Hillary Clinton Were a Whistleblower? in Hillary Clinton's case, it seems that everything rests on the notion of criminal intent. Did Hillary set up her email server specifically to subvert the Freedom of Information Act (FOIA)? Did she set up her email server for the express purpose of passing classified information to people not entitled to receive it? Of course not. But that's not the standard, at least it's not in the federal Eastern District of Virginia.

Tuesday, June 28, 2016 (1 comments)

Loretta Lynch's Prison Reforms Don't Meet the For-Profit Standard Attorney General Lynch probably means well. She probably really does want to help people transition from prison back into society. But the entire Bureau of Prisons, the entire U.S. system of mass incarceration, is broken and must be scrapped and rebuilt. Dancing around the edges of the problem isn't going to help anybody.
Thursday, June 23, 2016

Jeffrey Sterling, a Poster Boy for CIA Discrimination and National Security Abuse Sterling has appealed his conviction to the Fourth Circuit Court of Appeals in Richmond, an action that likely will take years. He has two-and-a-half years to go on his sentence, and with good behavior and halfway house, he'll likely be released by December 2017, well before the Circuit Court issues a ruling. He passes his days with murderers, child molesters, and drug kingpins. There's no "justice" in that.
Tuesday, June 21, 2016 (5 comments)

Guantanamo Bay Should Be Closed Forever How can we, with a straight face, tell other countries what they can and cannot do when we maintain an extra-judicial and extra-constitutional prison like Guantanamo, when we have tortured prisoners, when we have run a system of secret prisons around the world, when we have sent prisoners to Third World countries to be tortured?
Tuesday, June 14, 2016 (8 comments)

Obama Should Demand FBI Director James Comey's Resignation Today If the FBI can't do its job, if its only counterterrorism successes are when it entraps hapless idiots who don't know any better and who never had any intention of committing a terrorist act, it should be scrapped. At the very least, President Obama should immediately demand the FBI director's resignation. That should happen today.
Monday, June 6, 2016 (11 comments)

If Hillary Clinton Gets a Pass on Espionage From President Obama, So Should Whistleblowers President Obama should be consistent. If the Justice Department is not going to charge Hillary Clinton with a crime, the president should pardon us whistleblowers. Thomas Drake, Chelsea Manning, Edward Snowden and I would appreciate it. And it's only fair.
Sunday, May 29, 2016

Unfair, Inappropriate and Merciless A single judge showing mercy to a single defendant can't change the system. Other judges -- lots of them -- must follow suit. That will do nothing, though, for mandatory minimums. Only Congress can change those. And progress is slow. Judges have wide latitude in sentencing. But most simply follow the federal sentencing schedule, which does not account for any extenuating circumstances.
Saturday, May 21, 2016 (7 comments)

The CIA and Hollywood, an Unlawful Alliance The end result of the CIA's cooperation with Hollywood and others in the entertainment industry is that it results in the propagandizing of the American people. Congress must re-implement the Smith-Mundt Act, the original one, and keep the government out of our movie theaters and televisions. Propaganda is a malicious force. It has no business in American society.