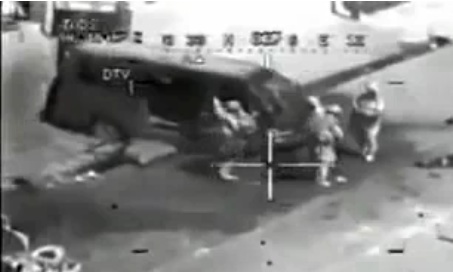 April 5th marks one year since WikiLeaks first released the "Collateral Murder" video, which showed a 2007 Apache helicopter attack in Iraq. To mark the anniversary, "This Week in WikiLeaks" had Ethan McCord, an Iraq War veteran and one of the US soldiers on the ground in Baghdad in 2007 who can be seen in the video helping to rescue children wounded in the attack, come on the show.
In the aftermath of the attack, McCord's superiors ordered him to stop saving the wounded. He was deeply bothered by the fact that he was the only one interested in saving lives.
McCord recently appeared in a Panorama documentary . He talked about the shooters in the video being protected and not charged with war crimes, highlighted how the US had covered up the truth of the attack prior to WikiLeaks' release of the video and juxtaposed that dark reality with the fact that former Pfc. Bradley Manning, alleged to have leaked the video (along with other material) to WikiLeaks, is being held in solitary confinement and abused and humiliated in prison. And, McCord said after the attack he could no longer justify being a US soldier in Iraq.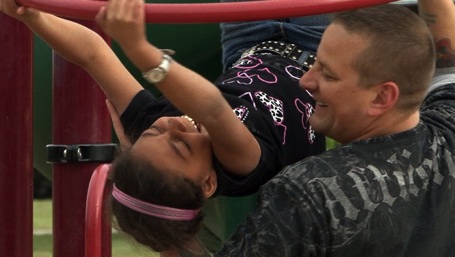 McCord has recently been going to schools to tell his story and talk to students about what it is really like to be in the military. He thinks he might have found his calling: talking to kids.
Here is a link that you can follow to play the podcast. You can also go to the CMN News page and download an .mp3 to listen to or go find it on iTunes by searching for "CMN News" and the podcast with Ethan McCord should appear.
Any ideas for future guests? Maybe, you want to come on the show and be part of a weekly discussion on WikiLeaks with the show's news correspondents? Shoot me a message on Twitter or to my email, which is kgosztola@hotmail.com .
*TRANSCRIPT OF INTERVIEW WITH ETHAN MCCORD:
HOST, KEVIN GOSZTOLA: Welcome to another episode of "This Week in WikiLeaks." This is a very special episode given the fact that we are marking the anniversary of a key release in the history of WikiLeaks and about a year ago they put out a "Collateral Murder" video, which is a video that showed US military and they were targeting and killing civilians in an Apache helicopter attack. A Reuters journalist and his driver was shot and killed by US soldiers from this helicopter then the video shows a Good Samaritan, whose name is Saleh Mutashar. He drives up in a van and ends up being killed as he is trying to save the wounded and he has two children, who are in the van who are also wounded as well. And then somewhat disturbingly there are soldiers that can be heard in the background cheerleading and making comments as they are firing upon these people.
Our guest for the show is actually someone who appears in the video and his name is Ethan McCord and he is an Iraq War veteran. Thank you Ethan for joining the show.
GUEST, ETHAN MCCORD: Thank you for having me.
GOSZTOLA: I'd like to begin broadly speaking. You can talk a bit about what happened in that incident, but I know you've shared a lot of that story [for example, in this Wired magazine interview ] with people so I think with the most part if you know and are familiar with the "Collateral Murder" video you've heard a bit about what it was like so I guess more importantly I would like to know what it has been like for you in the past year to have this video circulating out there where people can actually see what it was like for you in the war and then to describe your experiences in that context ---
MCCORD: What you have to understand is this is just one piece of what I experienced in the war. This is just one day. I was there from February 2007 until November of 2007. There's a lot of days in that time frame that are similar to this incident. However--When I came home from Iraq and the army, I had been trying to put this whole incident behind me. I didn't really want to talk about that day because that day my whole views on the war changed.
(Note: You can view every article as one long page if you sign up as an Advocate Member, or higher).