Articles Listed By Popularity List By Date
Page 1 of 15 First Back Next 2 3 4 5 6 7 8 9 10 View All

Tuesday, November 16, 2010 (51 comments)

We Do Not Consent to Warrantless "Porno-Scanning" in Airports Jim Babb and George Donnelly have started a campaign called "We Won't Fly" to encourage people to "act now" and "travel with dignity." They are asking people to understand that Americans should not be "treated like criminals" when going through airports and are opposed to the new full-body backscatter x-ray airport scanner machines that have been put into airports over the past few months.
Friday, September 12, 2008

Do They Put Lipstick on Pigs at the Funny Farm? Obama now must find a way around a charade that has played out before the American people's eyes. The Lifetime-HBO-E! True Hollywood cock and bull story titled, "A Tale of Two Mavericks," is getting Nielsen ratings that few television programs achieve.
Friday, August 13, 2010 (24 comments)

How Private Prison Corporations Hope Arizona's SB1070 Will Lead to Internment Camps for Illegals Reports reveal that private prison corporations with interests and operations in Arizona stand to benefit and profit greatly as a result of immigration laws like SB1070. And, that isn't altogether surprising because these same reports are indicating these corporations played a role in influencing the law, which is proof that border politics and the private prison businesses are tied.
Saturday, November 20, 2010 (65 comments)

Why the Battle Against TSA Groping and Body Scanners is Justified The Transportation Security Administration's new procedures for airport security, which include the body scanners (referred to as "porno-scanners" my citizens groups opposed to the machines) and "pat-down" or grope of passengers, continue to infuriate Americans. Interviews with an attorney and pilot who have filed a lawsuit against the Department of Homeland Security included.
Thursday, April 2, 2009 (196 comments)

Give Obama a Chance to Do What? If it weren't for all the excuses being made for Obama's and his administration's actions, I would feel a whole lot better. I think others who suffered under the Bush Regime would too.

Wednesday, May 18, 2011 (11 comments)

Cornel West's Disgust with Obama Should Not Make Him a Pariah Hedges conducted an interview with philosopher and author Cornel West. (It can be read in Hedges' latest column, "The Obama Deception: Why Cornel West Went Ballistic.") Melissa Harris-Perry, a contributor to The Nation, chose to critique the words of Cornel West. Her critique was one of the top articles published yesterday.

Wednesday, August 17, 2011 (8 comments)

BART Shutdown of Cell Phone Services Part of Wider Crackdown on Protest To prevent a planned protest from going "viral," Bay Area Rapid Transit (BART) in San Francisco shut down cell phone service at four stations on August 11. The hacktivist group Anonymous responded with plans that included a peaceful protest on August 15. Anonymous drew attention to a move that many believe has no precedent because no government agency has cut off communications out of fear that a protest might happen before.
Saturday, July 3, 2010 (20 comments)

BP, Government Blocking Press from Reporting Their "Ballet at Sea" Adm. Thad Allen has issued a directive further restricting media access. This comes days after the ACLU of Louisiana wrote a letter urging an end to blocking of the press and censorship of information.
Friday, September 25, 2009 (2 comments)

From the Ground: G20 Summit Brings Martial Law to Pittsburgh First-hand accounts from individuals organizing in response to the G20. Details from Thursday afternoon and actions in the night and discussion of the military and police occupation of Pittsburgh.

Saturday, March 19, 2011 (5 comments)

Eight Years of War: What WikiLeaks Has Revealed on the US Occupation of Iraq The past year has seen the world learn a great deal about the US war and occupation of Iraq. With the WikiLeaks release of US State Cables, the Iraq War Logs, and a "Collateral Murder" video showing US soldiers firing on journalists and innocent civilians from an Apache helicopter, the criminal nature of the war and occupation has become more evident.
Friday, February 6, 2009 (3 comments)

Slumdog Millionaire: What Can a Slumdog Possibly Know? The film, Slumdog Millionaire, is about a slumdog from Mumbai, India who is turned millionaire when he gets a chance to be on India's version of "Who Wants to Be a Millionaire?". It provides quite the look at slums in Mumbai and how a slum's people can be totally won over by a Western game show especially one that might allow one to move up a class or two.

Saturday, September 5, 2009 (3 comments)

Shadow Army Now Outnumbers U.S. Troops in Afghanistan A Congressional research group report says private contractors now outnumber U.S. troops and also reports that it's difficult to hold the contractors accountable for abuse and crimes committed. (Question: Why are Congressional research groups just now coming to this conclusion? Why weren't they reporting this two or three years ago?)

Monday, July 12, 2010 (68 comments)

When Will We Take Responsibility for the Obama Presidency's Failings? It is uncomfortable and in some respects unreasonable to take to task those progressive Democrats who should be the biggest allies of social justice movements. This writer (who considers himself to be progressive) is in fact an ally of many of these Democrats. But the direction in which these progressives have led the Left is incredibly destructive to the future of this country and in fact the whole of humanity.
Saturday, January 31, 2009 (4 comments)

Chief Justice Roberts and His Federalist Society Ideology A recent court decision of 5-to-4 in the case of Herring v. United States shows that the "exclusionary rule" may be at risk and the man leading the onslaught on the rule may be Chief Justice John G. Roberts, Jr, a Bush Administration lawyer through and through who many now know as the guy who fumbled words when administering Obama's oath of office.
Sunday, October 3, 2010 (32 comments)

Progressive "One Nation" Event a Bit Disappointing, We Didn't March This rally provided group therapy for community organizers and Obama supporters looking for a way to reaffirm their dedication to hope and change. It was not only a chance to unify around the need for jobs, education, environmental protections and clean energy, immigrant rights, college affordability, etc. but also a chance to reclaim history...

Monday, June 15, 2009 (36 comments)

Can We Truly Understand What's Happening in Iran? While we watch video and images from Iran, blog and tweet and become transfixed and mesmerized by what is unfolding, how possible is it for us to understand and grasp what is really happening in Iran?

Monday, September 1, 2008 (3 comments)

Amy Goodman Arrested At RNC (And More) A small collection of the latest happenings in the Twin Cities. Check out ColdSnapLegal's invaluable twitter. You will know what is happening every minute from now until Thursday.
Thursday, May 20, 2010 (18 comments)

What BP's Blocking of CBS Crew Means for Americans CBS journalists were filming a beach in South Pass, Louisiana, when, according to CBS, a "boat of BP contractors and two Coast Guard officers told them to turn around or be arrested." The incident is thought by bloggers tracking the oil leak in the Gulf to not be the only time that BP has challenged the right of journalists to film.
Saturday, February 19, 2011 (9 comments)

Profiles of the Targeted: FBI Wanted to Talk to Me About My Trip to Israel and Palestine Sarah Smith, a Jewish American woman and avid traveler who lives in Chicago, received a call from the FBI on December 3, 2010. The agent said his name was Robert Parker. He wanted to know if Smith had thirty minutes to sit down and answer some questions.
Monday, October 18, 2010 (1 comments)

No-Bid Military Contract Winner Martin Seligman and His Response to Allegations on His Connection to Torture The news of this award caught my attention because I earned the honor just over a year ago of being someone who received an automated letter from Seligman. The letter entered my inbox because I brought attention to his connection to CIA torture and human experimentation on detainees and the reality that psychologists had been complicitly involved.

Saturday, November 22, 2008 (30 comments)

How Many Clinton Retreads Does It Take to Screw Up an Obama Administration? While I suppose many Obama supporters and fans have not been vetting Obama's picks for his staff and his Cabinet, I have by going through Internet databases and Google to find information on any person Obama has selected to be part of his administration. And, it appears that Americans who wanted real change have been deluded. Not tricked but deluded.
Friday, January 15, 2010

Will USAID, Right Wing Think Tanks & Private Interests Create Aftershocks in Haiti? What will happen to the people of Haiti after the earthquake? What private interests or U.S. interests will seek to control the direction of Haiti? Will interests seek to capitalize off the crisis? In this article, why the people of Haiti are impoverished, the history of U.S. intervention, the kidnapping of Aristide by the US, economic shock therapy in the aftermath of disasters, and more are explored.
Wednesday, July 28, 2010 (29 comments)

The Danger of the Wikileaks' Leak: You Might Stop Thinking Like an American .Historically, the US does not want the American people involved in deciding what the US does in its foreign policy. Julian Assange and Wikileaks display a belief in the value of citizen participation and interest in the business of governments worldwide. As Assange said of the leak, "People who are around the world who are reading this are able to comment on it and put it in context and understand the full situation."

Wednesday, August 5, 2009 (9 comments)

Blackwater Founder's Visions of Christian Supremacy in Iraq As allegations of Erik Prince's possible involvement in murder become public, consider why he would have murdered in the first place.
Friday, December 24, 2010

Thoughts on Lennon & Yoko's "Happy Xmas (War Is Over)" A number of people know this song. Somehow, the celebrity and enigma of John Lennon managed to catapult this song into the catalog of Christmas music that plays over and over again at Big Box retail stores and on FM radio stations around the country. The song, "Happy Xmas (War Is Over)," was released as a single in 1971. It's lyric, "War is over/If you want it...

Thursday, October 16, 2008 (10 comments)

Iraq War Veterans Arrested at Final Debate On the night of the final debate, which was held at Hofstra University, Iraq Veterans Against the War along with other antiwar groups came to the debate with the intention of rallying, marching, and risking arrest.
Thursday, November 18, 2010 (20 comments)

Senate Hearing with TSA Chief: "Have You Received the Law Enforcement-Style Pat-Down?" Head of the Transportation Security Administration (TSA), John Pistole, went before the Senate Commerce, Science and Transportation Committee, to deliver a statement and answer questions on new security initiatives--the full-body scanners ("porno-scanners") and pat-downs ("grope-a-dopes"). The Committee, which is responsible for oversight of the TSA, attempted to address criticism from civil liberties groups, pilots...
Friday, November 20, 2009 (7 comments)

Weak Public Option Myths That Liberals Believe As the Senate takes its first vote on moving the debate on health insurance legislation forward, doctors from prominent organizations for universal healthcare speak out about the myths surrounding the public option.

Saturday, January 10, 2009 (14 comments)

Gran Torino and the Politics of 'Get Off My Lawn!' The endearing aspect of Clint Eastwood's "Gran Torino" is not that Clint Eastwood's character Walt is a vigilante character (similar to many of the characters that Eastwood has played). What makes this film stick with you is the way with which Eastwood's character navigates a world he knows he has lost control of---a world that has gotten out of hand.
Sunday, January 23, 2011 (2 comments)

Former CIA Spy Who Runs Own Private CIA & WikiLeaks Cables from Afghanistan A recent NY Times story on a former CIA spy running a private spy network from the side of his pool and what we might learn about this former CIA spy's work in Afghanistan through the leaked Wikileaks cables.

Monday, April 11, 2011 (3 comments)

WikiLeaks Demonstrates Where Citizens Must Apply Pressure to Advance Media Reform and Justice A National Conference for Media Reform (NCMR) put on by Free Press took place over the weekend. Thousands of attendees gathered to discuss the state of media and democracy in the US and how best to fight for better media. One was continuously mentioned throughout the conference: WikiLeaks.

Saturday, December 27, 2008 (26 comments)

Gaza Attacked: Why is Hamas Firing Rockets at Israel? More than 200 have been reported dead in Gaza after Israeli attacks which were in response to ongoing rocket fire from Hamas. Israel's hammering of so-called Hamas targets have left over 300 injured and Israeli Defence Minister Ehud Barak has said Israeli attacks will go on for "as long as necessary."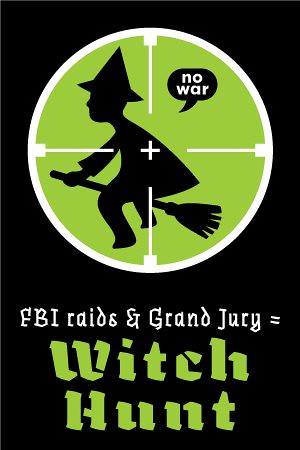 Monday, January 24, 2011 (14 comments)

Profiles of the Targeted: FBI Raided My Home, Wanted to Know About "My Indoctrination" The first in a series of profiles of activists being targeted by the FBI. Some activists subpoenaed are being asked to go before a grand jury on January 25th. They are accused of "material support for terrorism."

Saturday, January 8, 2011 (6 comments)

America's "Kabuki Democracy" -- The System is Rigged An overview of Eric Alterman's new book "Kabuki Democracy: The System vs. Barack Obama," with a focus on some of Alterman's ideas on what progressives should do to advance change in this country.

Friday, February 13, 2009

Judges Paid to Send Teens to Juvenile Detention Centers A case in Pennsylvania, a case that right now centers around the reality that "two Pennsylvania judges have been charged with taking millions of dollars in kickbacks to send teenagers to two privately run youth detention centers." One of the victims of this alleged scheme was Hillary Transue.
Friday, January 29, 2010 (10 comments)

The People's State of the Union In honor of the people's teacher, Howard Zinn, this is the State of the Union that gives voice to the people who are not traditionally given a voice in state of the union speeches. This address isn't an update on how the president is doing. This is an update on how the people are doing and why they must act independently and not wait for the President or Congress to act.

Tuesday, November 4, 2008 (2 comments)

George Carlin and the 2008 Election Cynicism, youth, Chicago, the Obama rally, change, hope, voting, choices, shifting the power, and progressivism---We the People will Decide, Right?
Monday, August 30, 2010 (17 comments)

Glenn Beck's Restoring Honor Rally: "He's Alive!" The rally was a conscious attempt to not only re-appropriate the history of Martin Luther King Jr. but also to push the country closer toward adhering to more principles and tenets of Biblical Law.
Tuesday, March 8, 2011

Amn Dawla Leaks Reveals Gamal Mubarak, Egypt State Security Behind Sharm el-Sheikh Bombings Egyptians stormed Amn Dawla, a State Security building in Nasr City, over the weekend. Protesters were aware that security was burning, shredding and destroying documents that might incriminate State Security officials in any future investigations or pursuits of accountability in the aftermath of the toppling of President Hosni Mubarak. They entered the building, started taking photos and video and took some of the documents.
Friday, October 29, 2010 (3 comments)

"Waiting for Superman" Conveniently Omits Information, Takes Advantage of Viewers Director Davis Guggenheim's documentary film, Waiting for Superman, rightfully presents how disadvantaged children in America have, for at least the past decade, suffered tremendously because of the perils and pratfalls of America's ailing public education system. Unfortunately, Guggenheim conveniently omits information about public education and politics to allow for a simple solution to be presented to a complex problem.

Sunday, May 15, 2011 (3 comments)

Behind the Blogger Who Made the WikiLeaks Confidentiality Agreement a Top Story David Allen Green, legal correspondent for the New Statesman out of the UK, has spent the last few days calling attention to a leaked WikiLeaks confidentiality or non-disclosure agreement (NDA), which he revealed in a blog post on May 11. Green, who is the blogger who was the first to draw attention to the agreement, called it a "draconian and extraordinary legal gag that WikiLeaks imposes on its own staff."
Saturday, December 12, 2009 (1 comments)

Anti-War Movement Wakes Up From Obama-Induced Slumber The antiwar movement wakes up tomorrow and holds its first national rally since Obama hit the campaing trail as the Democratic nominee for president. A coalition of antiwar organizers, peace and justice advocates, and citizens of conscience disagree and are not willing to let Obama's efforts to deflect criticism and tamp down outrage toward the Afghanistan War.
Saturday, January 29, 2011 (15 comments)

Fear of Government Completely Shattered for Egyptians As Protests Continue The streets in the major cities of Alexandria, Cairo and Suez in Egypt continue to be filled with tens of thousands if not hundreds of thousands of Egyptians despite a government-ordered curfew.
Friday, March 18, 2011 (2 comments)

US Coal Giant Possibly Involved in Trade Unionist Killings Asked Diplomat for Help with Bad Publicity On March 12, 2001, in Colombia, then-president and vice president of Sintramienergetica, were both picked up by men of the the United Self-Defense Forces of Colombia (AUC), a terrorist paramilitary force in Colombia that has at this point been mostly dissolved. They were killed by paramilitaries, who were possibly funded and aided by Drummond Coal, a US-based company in Alabama.

Friday, September 11, 2009 (13 comments)

To Those Afraid of Asking Questions about 9/11 Eight years later, the attacks still strike indignation in the hearts and minds of Americans. But, do Americans even know what the U.S. is still responding to? I write that with the utmost respect for all the 9/11 First Responders and families who were involved in pulling bodies out of the rubble or who were involved in the clean up in the aftermath of the attacks.

Wednesday, August 3, 2011 (23 comments)

Debt Ceiling Deal Trickery: A Catalyst for an Uprising? There are many initiatives going on in the country. Protests are happening every day and the people are coming out to show their leaders they are angry and outraged. As one organizer of a major October 2011 action finds, "People are all reaching the same conclusion together. There is a group consciousness that is developing that the dysfunctional government that's corrupted by corporate dollars is not acceptable anymore."
Saturday, May 21, 2016 (36 comments)

Sanders Scolded For Calling Attention To Rigged Primary Sanders supporters understand very well how the process works and what kind of candidate is supposed to make it through the rigged primary.

Tuesday, May 3, 2011 (1 comments)

US Hosts World Press Freedom Day in the Midst of Prosecuting Media Publisher WikiLeaks Today, the United States hosts World Press Freedom Day. The day, which was proclaimed to be May 3 by the UN General Assembly in 1993, is supposed to be an occasion for informing citizens of violations of press freedom. When it was announced in December 2010 the US would be hosting World Press Freedom Day, WikiLeaks had just partnered with a few media organizations to release the US State Embassy Cables.

Wednesday, March 23, 2011 (3 comments)

Ghosts of Allende & Pinochet Haunt Obama in Chile US President Barack Obama, currently on a trip through Latin America, visited Chile yesterday to further expand trade relations and military and security cooperation between the two countries. He did not intend for his visit to be about the US' history of interfering in Chile's domestic affairs or, for that matter, human rights.

Saturday, January 15, 2011 (4 comments)

CIGNA Whistleblower on GOP's Repeal Smokescreen & How It Is Providing Cover for Insurance Companies Wendell Potter, CIGNA whistleblower and author of Deadly Spin: An Insurance Company Insider Speaks Out on How Corporate PR Is Killing Health Care and Deceiving Americans stops by The Nation for a conversation about health reform, insurance companies, and how progressives might better understand PR spin and its influence on the health reform legislation.
Saturday, September 24, 2016 (68 comments)

Your Vote For Jill Stein Is Not A Wasted Vote Voters are tired of progressive commentators, who are so insecure with the state of politics that all they do is lecture people trying to build alternatives.
Friday, May 27, 2011 (22 comments)

Obama Administration Does Not Want Lawmakers, Citizens to Debate National Security The extension of Patriot Act provisions was accompanied by the House's passing of the worldwide war authorization, which was included in the National Defense programs bill.

Tuesday, February 22, 2011 (1 comments)

How US Businesses in Libya Made Certain They Could Operate in the Rogue State All the violence, protest and political tension in Libya and the wider Middle East and North Africa seems to have led the US-Libya Business Association to make a cold calculated decision to disappear from the Internet for the time being until calm returns to Libya. RAW STORY reported on February 21 that the website of the US-Libya Business Association (USLBA) went down.
Monday, January 17, 2011 (27 comments)

Martin Luther King Jr. Understood U.S. Politics and How to Win Change Americans typically regard Martin Luther King Jr. as a civil rights leader who had a "dream." In the most basic terms, Martin Luther King Jr. believed in a "dream" that Americans could, through a large social movement for equality led by Negroes, rise up and live out the true meaning of a creed etched into the fabric of America. Yet, the "dream" did not end when king delivered his most famous "I Have a Dream" speech.
Wednesday, March 24, 2010 (41 comments)

Future of Public Option Depends on What Single Payer Supporters Do Now A look at recently passed health reform, growing momentum for the public option, and the movement and future of single payer healthcare in America
Monday, February 21, 2011

Saif al-Islam Gaddafi Speaks: What WikiLeaks Cables Say About His Address An address from Muammar al-Gaddafi's son, Saif al-Islam al-Gaddafi, was aired on television in Libya early on February 21. Saif al-Islam told Libyans he had come without a prepared speech and was going to speak from his heart and mind.

Wednesday, May 11, 2011 (3 comments)

Grand Jury Investigation Into WikiLeaks Another Government 'Fishing Expedition' A federal grand jury is meeting at 11 am EST in Alexandria, Virginia. The grand jury is being employed to "build" a case against Julian Assange, the WikiLeaks founder who just won a gold medal for peace and justice from the Sydney Peace Foundation.

Friday, July 29, 2011

The 'WikiLeaks Phenomenon' & the Disease of Secrecy in US Government The ACLU has released a report on government secrecy. It gives attention to all the abuses of secrecy committed since President Barack Obama's inauguration. It takes a look at the increasing level of overclassification in the US and makes several key points about leaks and what the report terms the "WikiLeaks phenomenon."
Wednesday, March 2, 2011 (12 comments)

Julian Assange: A Sleazy Anti-Semitic High-Tech Info-Terrorist (Or Not) Anyone following WikiLeaks and the releases of US State Embassy Cables it has been coordinating with newspapers around the world has no doubt been confronted with details on the organization's founder Julian Assange. True or not, many allegations that seem to be nothing more than gross attempts at character assassination have managed to pile on Assange.
Thursday, August 12, 2010 (29 comments)

As Wall Street Support Shifts from Left to Right, Liberal Pundits Respond to Gibbs' Attack White House press secretary Robert Gibbs became the spokesperson for Obama Administration contempt toward the left on Tuesday. The display of contempt came in the midst of a nearly 70 percent shift in Wall Street executive donations from Democratic candidates to Republican candidates ahead of the November mid-term elections.

Friday, April 22, 2011 (11 comments)

Repeat Law Breaker Obama Condemns Bradley Manning's Contempt for the Rule of Law At a fundraiser for President Barack Obama at the St. Regis Hotel in San Francisco, a group of progressive supporters of Bradley Manning paid tens of thousands of dollars to attend and disrupt the event. Someone with the group managed to confront President Obama on Manning.
Wednesday, January 15, 2014 (1 comments)

New York Times Reporter James Risen, Fighting Obama Administration's Attack on the Press, Turns to Supreme Court The Justice Department under President Barack Obama insists a journalist must testify against his source so they can prosecute and convict a former CIA officer for a leak. It has spent about six years trying to force him to testify, and now, having lost in an appeals court, he is taking his case to the Supreme Court.
Saturday, August 6, 2011 (3 comments)

WikiLeaks Cables Reveal US Strategy for Regime Change in Syria as Protesters Are Massacred As protests continue and the brutal crackdown on protests in Syria wears on, US State Embassy cables released by the media organization WikiLeaks provide a greater understanding of the Washington power politics that have led to this moment.
Saturday, January 22, 2011 (7 comments)

Standing Up for Bradley Manning, Opposing FBI Witch-Hunts of Activists On Martin Luther King Day, activists protested an ongoing FBI investigation of activists and Bradley Manning's treatment. Here is a report on both of those stories. Article also includes an interview with FBI whistleblower and antiwar activist Coleen Rowley.
Friday, March 4, 2011 (14 comments)

Is Bradley Manning Being Treated Like a Guantanamo Detainee? Daniel Ellsberg, friend of Mannning and frequent visitor to Quantico David House and military lawyer Jon Shelburne all react to charges army filed against Pfc Bradley Manning recently. House notes how solitary confinement was used to break down one particular detainee Mohammed Jawad.

Friday, April 16, 2010 (21 comments)

The Tea Party as Shock Troops for Those in Power Report from Chicago on what the Tax Day protest was like. This posting also includes an analysis of a recent NYTimes/CBS poll on the tea party along with thoughts on how Americans who wholly reject the Tea Party should respond to their activities and growing power.

Sunday, October 18, 2009 (40 comments)

Making the Ultimate Sacrifice for Health Care Reform Updated With NEW VIDEO --- Sam Pullen, 31, honored his mother's spirit on October 15th by engaging in a sit-in at a Blue Cross in Los Angeles with a group of individuals who gathered to demand that insurance companies immediately grant approval for treatment of all their members with life-threatening conditions.

Tuesday, December 16, 2008 (36 comments)

Cheney Admits Authorizing Torture (Or, If You're Going to Do Something Illegal and Immoral...) Cheney can admit to any war crime right now. He can admit to torture or waging illegal war. He and his friends could trot out in front of some member of the press and reveal one more element of his Project for the New American Century plan every day until Obama is inaugurated and expect nothing to happen.
Friday, July 9, 2010 (1 comments)

Comcast-NBC Merger: Media Consolidation In the Name of Diversity Congresssman Bobby Rush's hearing on the Comcast-NBC merger in Chicago on July 8th shined a light on how Comcast-NBC hopes to get this through. They are hoping to demonstrate a concern for diversity and an interest in increasing minority ownership and leadership. Of course, why are they just now figuring out ways to make their corporations more diverse? Oh, yeah, this is one way to get the greenlight to merge.
Thursday, March 10, 2011 (1 comments)

After Wisconsin Union-Busting Bill is Rammed Through, Will There Finally Be Widespread Strikes? The moment there was news last night that Republicans had moved to violate democracy and move legislation that would strip workers have collective bargaining rights one step closer to being signed into law talk of a general strike spread. Now, the union leaders, organizers, workers and citizens of Wisconsin are confronted with the reality that they have a choice to make: Will they take action and strike?

Thursday, November 13, 2008

Turning Hope into Reality: Overturning Bush's Executive Orders It's widely expected that president-elect Barack Obama will do something about George W. Bush's executive orders, which have played a significant role in dismantling America's system of "checks and balances" over the past eight years. Obama, in addition to doing something about Bush's executive orders, is expected to also issue a few executive orders of his own.
Saturday, February 19, 2011

WikiLeaks Cables: Human Rights Watch's Torture Allegations Threaten Bahrain Government's Credibility For years, a monarchy headed by King Hamad bin Isa al- Khalifa has come under sharp criticism for its use of torture. Amnesty International published a report on February 11 titled, "Crackdown in Bahrain: Human Rights at the Crossroads ." And now, WikiLeaks has released several cables detailing the torture of political prisoners and other Bahrainis.
Monday, March 14, 2011

Anonymous Uncovers Details on Bank of America Fraud, Establishes Way for Employees to Get Story Out Anonymous, the hacktivist group known for supporting WikiLeaks and mounting actions in cyberspace in defense of freedom of information and transparency, launched "#BlackMonday" at midnight. Emails between an Anonymous user and an employee with Balboa Insurance, whose work is connected to the operations of Bank of America, were posted.
Sunday, July 25, 2010 (7 comments)

Nearly 92,000 Classified Documents Leaked, Expose Truth of Afghan War Classified information on the war in Afghanistan has been released by three major media sources in the world--the New York Times, The Guardian, and Der Spiegel. Nearly 92,000 documents were provided to the three sources by Wikileaks, and have been published in the form of "war logs."

Saturday, August 28, 2010 (11 comments)

Special Footage of Beck's Restoring Honor Rally You won't see any anchors or news pundits screening this footage.

Tuesday, December 7, 2010 (17 comments)

Obama Tax Cuts Compromise: GOP Leaders Negotiate Like Terrorists and Win President Obama gave Republicans a political victory and announced a tax cuts compromise on December 6th. The compromise validated the manner in which Republicans had held middle class tax cuts, jobless benefits, and other agenda items that would benefit Americans hostage until they were able to get President Obama and Democrats to extend tax cuts for all Americans, including the top 2%.
Friday, June 25, 2010 (1 comments)

US Social Forum: Damn, America's Got a Lot of Issues I knew America had issues. I knew we the people needed to rise up and take action but at this forum, not only have the organizers given a voice to people who are not regularly given voices in media and the greater society but they have also magnified the reality that the Earth and all of humanity is facing a tremendously bleak and dismal future.

Monday, April 18, 2011 (2 comments)

'Official History' of the Bay of Pigs Still, Fifty Years Later, Classified Under a CIA Embargo The more sunshine on the past half century's activities and operations, the more likely we are to reign in a rogue element that has been given carte blanche for far too many barbarous foreign policy experiments. If proper legal channels cannot get the information disclosed, then a courageous person should draw inspiration from alleged whistleblower Bradley Manning and just leak the remaining classified material already.
Monday, August 17, 2009 (3 comments)

40 Years On: My Generation and Woodstock Forty years ago, hundreds of thousands of people descended on Max Yasgur's dairy farm in the rural town of Bethel, New York to enjoy "3 Days of Peace & Music."- Forty years later, I compare my generation to the Woodstock generation and contemplate what a "Woodstock Festival" organized by people from my generation would be like.
Friday, August 20, 2010 (3 comments)

As Combat Brigades Leave Iraq, NBC News Corporation Helps Pentagon Manufacture Support for Withdrawal NBC News corproation had the "inside scoop" on America's withdrawal of combat brigades. They may not have exactly helped cement the idea that the war is over but they did help the Pentagon sell the idea that the U.S. had achieved victory in Iraq.

Saturday, February 19, 2011 (1 comments)

WikiLeaks Cables: US Lied About Bala Baluk Massacre, Red Cross Concealed Truth The Norwegian newspaper Aftenposten has published an article on NATO, US, and the Red Cross and the Bala Baluk massacre on May 4, 2009. The article features a cable that shows the Red Cross put together a report that raised significant doubt about military reports on the number of civilians killed. The cable reveals how a PR campaign kicked into gear to sell the idea that the deaths were not intentional.
Friday, April 15, 2011 (4 comments)

At US Chamber of Commerce, US Government Strategy for "Identity Ecosystems" in Cyberspace Unveiled The National Strategy for Trusted Identities in Cyberspace (NSTIC), which some believe could establish and require Internet users to have ID on the Internet, was unveiled today at the US Chamber of Commerce.

Thursday, June 10, 2010 (19 comments)

Obama Continues to Stonewall Efforts to Hold Bush Administration Officials Accountable, Block Release of Photos Despite the fact that more and more information continues to trickle out because of the diligence of individuals, groups and organizations concerned about accountability for torture and other violations of civil liberties, the Obama Administration continues to block the release of photos, withhold information and stonewall efforts to hold Bush Administration officials accountable.
Thursday, December 30, 2010 (2 comments)

The Best Films of 2010 A top ten list of some top films from 2010 -- and a few honorable mentions thrown into the mix.

Thursday, January 1, 2009 (9 comments)

Israel Stands Up to Hamas While Cynthia McKinney Almost Starts WWIII The following is a transcript from a New Year's Eve broadcast of the Government Record from the Government News Network. It is an update on the situation in Gaza and Cynthia McKinney's boat trip.
Tuesday, July 20, 2010 (43 comments)

Progressivism Fails Because Democrats are Afraid to Advance a Progressive Agenda That Americans are not supportive of progressivism is largely a conjured up fear to excuse a failure to advance a progressive agenda and win support from Democratic Party leaders for progressive change. The American people support progressive ideas. They just need real progressive leadership that promotes a vision and future where these progressive ideas are indeed viable and practical.
Friday, September 9, 2011 (18 comments)

Targeted Killing Program Emblematic of How Disgraceful America is Ten Years After 9/11 sserting the authority to use lethal force and carry out state-sanctioned extrajudicial executions of individuals suspected of being involved in terrorism is a culmination of policies and procedures that are justified by the permanent state of war of which all countries in the world are ensnared.

Tuesday, August 12, 2008 (10 comments)

This Is Not News, This Is Propaganda A look at the coverage of the Russia-Georgia conflict, which has a tendency to be overtly anti-Russia despite the fact Georgia initiated the current battles in the region
Friday, October 31, 2008 (13 comments)

A Progressive Interview with Matt Gonzalez Call me psychotic, but I've been walking around lately wondering why I feel so different from everybody. So, I called up Matt Gonzalez over at the Nader/Gonzalez campaign (the vice presidential candidate for the Independent ticket in this presidential election) and asked him if he could diagnose my problem.
Tuesday, April 6, 2010 (1 comments)

RAN Chicago Takes Action in Chase Tower, Calls Attention to Chase's Investment in MTR JPMorgan Chase, a known investor and supporter of mountaintop removal (MTR) projects, was directly challenged on April 2nd. RAN Chicago activists entered Chase Tower in Chicago, came together on the floor of the bank, and delivered a message to Chase executives demanding that Chase publicly announce plans to end their investment in MTR.
Tuesday, May 25, 2010 (16 comments)

Gen. Petraeus' Directive: Another Example of American Empire's Fetish for Black Operations This would be a huge revelation if history didn't indicate that departments handling foreign and domestic defense or security operations have claimed the authority to engage in covert activity time and time again. From the Bush Administration to the Kennedy Administration, covert operations have been standard operating procedure, so long as those in power can get away with it.
Sunday, December 20, 2009 (3 comments)

Avatar: A Cinematic Event for the Spiritually and Critically Conscious The immersive experience of Avatar would be enough on its own. That you are taken into a world where you essentially take part in the journey and evolution of a hero that deals with a supreme conflict just makes this film even more worth experiencing in an IMAX theatre. Avatar takes you on a hero's journey, a journey that ultimately is spiritually uplifting.
Wednesday, October 6, 2010 (8 comments)

Chicago Activists Raided by FBI Refuse to Participate in "Fishing Expedition" Weeks after the FBI raided their home, two Chicago activists, Stephanie Weiner and Joe Iosbaker, stood before a crowd of about 150 Chicagoans gathered outside the Dirksen Federal Building and declared during a press conference they, and twelve others who were subpoenaed, have no intention to go before any grand juries and participate in a "fishing expedition."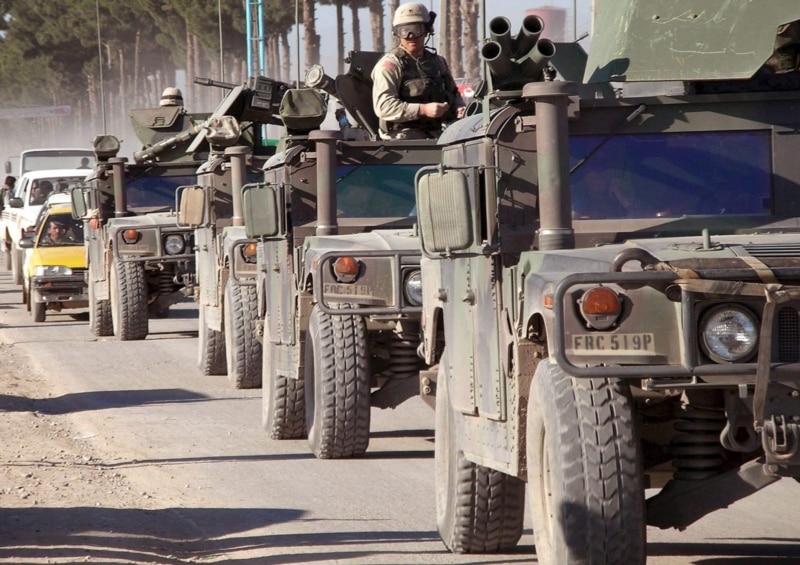 Sunday, August 16, 2009 (6 comments)

The Enemy in the "War on Terror is Us, We Continue to Fight at Our Own Peril Underneath the takeover of the health care debate by right wing mobs, beneath the dumbfounding and ostentatious discussion on whether the U.S. economy is out of a recession or has saved itself from a depression, is the central issue of the "global war on terror,"- an agenda pursued by "the terrorism industry"- that could hold Americans hostage over the next few decades.
Saturday, February 13, 2010

NATO At War with Civilian Casualties as It Launches Offensive in Afghanistan Ahead of the current offensive by U.S. and NATO forces in Marjah, the North-Atlantic Treaty Organization (NATO), an intergovernmental military alliance assisting the U.S. heavily in efforts to control and secure Afghanistan, issued these words for civilians: "Keep your head down." These words along with other messages warning of civilian casualties were effective; many civilians fled the area in and around Marjah.
Wednesday, January 6, 2010 (8 comments)

He Tried to Blow Up the Plane With a Condom Bomb: Why Getting Hysterical About Airport Security Is Wrong Sheer hysteria or the illusion of hysteria dominates the conversation in the media right now. How much are we willing to give for the delusion of airport safety?
Friday, January 28, 2011 (1 comments)

Anonymous Group Targeted By Gov't Authorities Yesterday Now Helping Egyptians Revolt Americans whom the FBI claimed were involved or connected to "distributed denial of serice" (DDoS) attacks on PayPal, Mastercard and Visa, which a loose group of activists known as "Anonymous" took credit for as payback for stopping donations to WikiLeaks. Forty warrants were issued and, although he was not arrested or charged with a crime by the FBI.

Friday, January 23, 2009 (4 comments)

Obama's Inaugural Address: The Good, the Bad, and the Ugly The past eight years featured Wall Street bailouts, raging militarism and violence in the Middle East, warrantless wiretapping, torture, arbitrary detention of human beings, moves toward theocracy, a suppression of science, and a rise in the culture of greed, intolerance, and bigotry in America. All of this was a result of U.S. government. The hope for change must be a hope that love has the last word.
Sunday, April 16, 2017 (8 comments)

In Defense Of Skepticism Around Alleged Chemical Attack In Syria Governments are known to fabricate when it comes to war. So why is it acceptable to demonize those skeptical about the April 4 chemical attack in Syria?
Saturday, July 31, 2010 (4 comments)

Oliver Stone Takes Americans 'South of the Border', Humanizes Latin American Leaders A review of the South of the Border documentary. The film has been out for months and continues to play in select cities in the country.

Sunday, June 19, 2011 (5 comments)

Obama DOJ's War on Free Speech & Activism The war on free speech and activism is apparent here at Netroots Nation as people like Lt. Dan Choi and Tim DeChristopher speak on panels and as individuals like David House are discussed during panel sessions.
Saturday, June 26, 2010 (1 comments)

US Social Forum at the Cobo: A People's "Green Zone" For days, thousands of progressive activists have entered and enjoyed the premise that is the Cobo Center in downtown Detroit. It has been an appropriate and malleable convergence space for all cultural, social, and political activity that thousands have engaged in. But, shortly, the reality will hit those who attended as they realize the Center is a proverbial "Green Zone."
Wednesday, March 16, 2011 (4 comments)

Japan's Nuclear Calamity Compounded by History of Neglecting Safety, Downplaying Accidents In 2007, twelve power companies "admitted to thousands of irregularities in reporting past problems." Japanese citizens began to resist the building of new nuclear reactors. They pushed for legal actions to suspend operations. Now, US State Cables released by WikiLeaks, which are being published by the Telegraph and The Guardian, further affirm that some sort of coverup has been going on.

Wednesday, August 10, 2011 (16 comments)

London Riots: A Symptom of the 'Burning' & 'Looting' of UK Public Services What seems lost on those in power is their role in triggering the riots--how the UK coalition government's assault on the middle class, working class, students, school children, the working poor, the unemployed, the disabled and everyone else who does not count themselves as rich or super-rich ultimately led to this eruption of arson, muggings and looting.
Tuesday, June 1, 2010 (24 comments)

Israeli Raid Censored: Journalist Ban Gives Israel's Official Story a "Head Start" Immediately following a deadly attack by Israeli commandos on the Freedom Flotilla, a humanitarian aid convoy seeking to break Israel's blockade of Gaza, Israeli authorities put in place, according to Reporters Sans Frontieres (RSF), a ban on media preventing any information about the dead and wounded taken to hospitals in Israel from being reported by journalists.
Friday, December 10, 2010 (14 comments)

Sen. Bernie Sanders "Filibusters" the Tax Cut Deal (w/ Update) As I put this together, Senator Bernie Sanders (I-VT) is on the Senate floor "filibustering" or giving a long speech on Obama's politically flawed tax cut deal, which highly favors corporations and the wealthy and rich in this country. He is talking about how this deal includes Republican ideas to divert money from Social Security, which will handicap Social Security and perhaps be the beginning of the end of the program.
Sunday, May 24, 2009 (22 comments)

Healthy Skepticism Toward Memorial Day Much of the American population from the Vietnam generation on are those who have grown to accept debates over the value of war. They now have second thoughts about sending their sons and daughters off to war. That's nothing to be ashamed of. As the cliché goes, war is not the answer. And just because traditionally America's men and women have served with honor doesn't mean that war should ever be.

Tuesday, January 6, 2009 (18 comments)

The Invaluable PalestineChronicle.com Hacked by Israeli Hackers Palestine Chronicle provides a voice for the oppressed Palestinians. Currently, some hackers have stopped the site from promoting pro-Palestinian views.
Thursday, October 21, 2010 (15 comments)

Rich Whitney: Taking the Crazy Out of Illinois Politics The candidate formerly known as "Rich Whitey" doesn't deserve a Sanity Award for weathering this incredible error and continuing to campaign vigorously for the election. He deserves it for what he is trying to do in Illinois: Restore sanity to Illinois politics.
Tuesday, October 26, 2010 (4 comments)

Iraq War Logs Reveal US Chose "El Salvador Option" to Secure Iraq More than 390,000 field reports known as the Iraq War Logs, leaked by Wikileaks, show the regular use of abuse, brutality and torture used on Iraqis by Iraqi Police and Iraqi Security Forces. The routine violations of human rights by the police and security forces, which US and Coalition forces have trained to takeover Iraq's security as they withdraw, raise questions about the nature of conduct and operations...
Sunday, July 18, 2010 (6 comments)

The Cerebral Ecstasy of Inception In the film, the crew conducting the inception has an architect (Ellen Page) build the dream world that the crew will conduct the extraction or inception in. Here, Nolan is the architect of a dream world, which he takes us into. His inception is that films can be more than just heavily marketed action "comedies" or cheaply constructed movies based on a true story.

Monday, October 5, 2009 (2 comments)

UPDATE: 82 Arrested Outside White House, Hundreds Show Up to Protest War in Afghanistan When a major protest event happens, you can count on your friendly mainstream media to be M.I.A. unless the protest involves a band of angry thuggish teabaggers sporting posters comparing Obama to Hitler or Stalin. Through Facebook, Twitter, and independent media, I was able to learn a bit about what took place today outside the White House. According to Peace Mom Cindy Sheehan, she and at least 81 others were arrested.
Friday, October 15, 2010 (7 comments)

CA Gubernatorial Candidate Arrested at Debate: So Much for Open, Free and Fair Elections Despite recent polls indicating major support for candidates who could provide an alternative to the Democrats or Republicans, incidents against candidates running in the 2010 midterm election continue to persist. One of the most recent incidents is the arrest of California gubernatorial candidate Laura Wells.

Saturday, November 1, 2008 (22 comments)

Obama, the Chosen One You see, Barack Obama is the "Chosen One", one who would bring balance to "The Force" or this energy that unites us all. He will also destroy all the Sith (which in this case are all those closely linked to Bush).

Monday, May 10, 2010 (5 comments)

Decision Forces Filmmaker to Turn Over 600 Hours of Footage to Chevron Judge Lewis A. Kaplan of the Federal District Court in New York granted Chevron's request for a subpoena, which demands access to over 600 hours of footage from "Crude," a documentary that chronicles a legal battle being supported by 30,000 Amazonian settlers hoping to hold Texaco (now owned by Chevron) responsible for environmental devastation in Ecuador.

Wednesday, December 23, 2009 (13 comments)

Obama & Democrats Give Americans a Healthcare Con Job for Christmas Corporate Democrats and the Obama Administration stand ready to deliver a gift to Americans on behalf of the pharmaceutical companies and private insurance industry in America: health reform.
Wednesday, December 8, 2010 (12 comments)

Olbermann's Scathing Indictment of President Obama's Tax Cut Deal Just like many progressives or liberals, Keith Olbermann, host of the MSNBC show "Countdown," expressed outrage at President Obama's tax cut deal. The way he described the nature of the economy was especially pointed (especially since he actually used the word "capitalism").
Wednesday, September 29, 2010 (10 comments)

Movement to End Mountaintop Removal Coal Mining Raises Hell in D.C. Over a thousand Appalachian residents and activists participated in a rally and march in Washington, D.C. on Monday, September 27th. The action was the culmination of a multi-day convergence that had been put together by a coalition known as Appalachia Rising, which organized the activity to advance the movement to abolish mountaintop removal coal mining in the United States.
Friday, May 29, 2009 (16 comments)

Obama Didn't Betray the Left, the Left Betrayed the Left From Iraq to health care to the economy to torture to issues of transparency and accountability, it looks like a feeling that Obama has betrayed progressives or liberals is suddenly sweeping across the left political spectrum. But, let's be honest here---Obama didn't betray the left. The left betrayed the left.

Friday, October 23, 2009 (13 comments)

Mad as Hell Doctor Part of the Problem in America's Sick Care Non-System Emergency physician Paul Hochfeld from Portland, Oregon, who traveled from Portland to Washington, D.C. with a group of doctors from different associations affiliated with the Physicians for a National Health Program (PNHP). argues that doctors like him are a huge part of the problem. Hochfeld traveled across the country with Mad as Hell Doctors.
Wednesday, December 8, 2010 (2 comments)

The Irony of Lieberman's Devotion to Prosecuting WikiLeaks Lieberman explained on Fox News that the reason why you prosecute crimes is because that's what the system of justice requires. WikiLeaks isn't guilty of any crimes. And, this isn't Lieberman's standard position on prosecuting individuals for crimes. He was all too willing to ensure Bush Administration officials were not prosecuted for torture.
Monday, November 15, 2010 (2 comments)

The Zombie Politicians and Vampire Capitalists Are Coming! The problem is this isn't really something that is made up to conjure unfounded fear. I am not claiming Obama is a socialist with no proof of a socialist agenda. I am not claiming the government is taking over healthcare and there will be death panels.The zombie politicians and vampire capitalists are coming!
Sunday, February 21, 2010 (1 comments)

An Evening with Gil Scott-Heron: There is Joy in the Struggle Gil Scott-Heron performed at Columbia College in Chicago. He and his band presented a rousing concert that featured many socio-political songs. While the performance didn't quite compel people to act, it did open people's hearts and minds. And, it's art like this that lets one recharge and go back to fight in the struggle. It's music like Gil Scott-Heron's that makes one continue to fight on.
Monday, September 27, 2010 (5 comments)

Why FBI Raids Against Antiwar Activists Should Matter to Activists Fighting King Coal The coal industry, especially corporations like Massey Energy, have an interest in using the agencies of counterterrorism to target activists for conspiring to commit acts of "domestic terrorism." Corporations like Massey Energy have lobbied for support from federal law enforcement so that they can be protected from the threat posed to them by a movement to end mountaintop removal.

Friday, April 30, 2010 (23 comments)

Cubs vs. Diamondbacks: Boycott Action Held in Response to Arizona Immigration Law Around a hundred supporters of immigrant rights were outside Wrigley Field in Chicago to boycott the first game of the Cubs vs. Diamondbacks four-game series and the Arizona Diamondbacks owners' support for the immigration law recently passed in Arizona.
Tuesday, January 25, 2011 (4 comments)

Profiles of the Targeted: FBI Followed Me In My Car to a Parking Garage Tom Burke and his wife were at home with their daughter on September 24th, 2010. They began to receive phone calls from people in Chicago and Minneapolis informing them the FBI was raiding their homes. Burke thought the FBI might be coming to raid his house. The FBI subpoenaed he and his wife.

Sunday, January 9, 2011 (49 comments)

Shooting of Congresswoman Giffords and Death of Others: Violence Has No Place in a Democracy Exploring questions about violence and its place in democracy. Clearly, it has no place, but a failed state, one with a democracy and economic structure which continuously fails to respond to the needs of people, will create climates for violence. Talk radio personalities will also create climates for violence when they use hate speech. Political leaders who ignore violent rhetoric as harmful also play a role too.
Wednesday, November 25, 2009 (5 comments)

Single Payer Advocates Address Deep Flaws in Democratic Health Bill On the day before Thanksgiving, members of single payer advocacy organizations gathered for a press conference to voice strong concerns with a Democratic health bill that they feel fails to address the biggest problems with health care in America.

Wednesday, November 5, 2008 (12 comments)

Yes We Did (And What We Must Do) The high-flying rhetoric of Barack Obama coasted into Chicago, Illinois on Election Night with thousands (if not over a million supporters) lining up from 11 am to 8 pm CT to get into the Obama rally where many expected he would give his victory speech.
Wednesday, September 15, 2010 (21 comments)

O'Donnell's Victory Renews Her Fight Against the Scourge of Sex in America Tea Party candidate Christine O'Donnell's victory over nine-term Rep. Mike Castle in Delaware's Republican Senate primary Tuesday night may have been a signal that a significant number of Delaware citizens are willing to support candidates who like to preach to Americans on what they should and should not do sexually.
Tuesday, August 24, 2010 (1 comments)

John Boehner's Worst Nightmare If Republican House Minority Leader John Boehner thinks the Obama Administration's and Democrats' agenda for this nation is infuriating, wait until he encounters the following proposed agendas.CMN News, an independent radio show that can be heard live on "Talk Shoe" every Saturday at 3 pm ET, recently had its host and panel participant give their "Top Ten Priorities Lists for America."
Tuesday, October 12, 2010 (16 comments)

Too Late for Democrats or Voters to Do Anything About Corporate Money This Election Cycle Like a BP oil gusher, foreign money is allegedly flowing into the midterm elections. Heavyweight interests with the muscle to influence legislation to suit their agenda, like the Chamber of Commerce, are at the center of this foreign money gusher putting Republicans over the top in many of the elections where Democratic incumbents are now endangered...
Thursday, September 30, 2010 (7 comments)

Why Republicans and the Prospect of a Government Shutdown If They Win Big in November is Not All That Frightening The news that Senate Democrats have struck a bargain with Senate Republicans to block Obama nominees and prevent President Obama from making any recess appointments while senators are back home campaigning for the midterm elections presents a good opportunity to take a moment and really consider what might happen if Democrats end up letting Republicans win big in November.
Friday, June 18, 2010

U.S. Social Forum: Investigative Journalism and Its Value to Movements Jordan Flaherty, independent journalist based in New Orleans who reported on the Jena 6 struggle and the aftermath of Hurricane Katrina, discusses plans for the US Social Forum and the importance of investigative journalism to movements.

Monday, March 15, 2010

Green Zone Challenges Official Dogma on the Iraq War Green Zone is a war film with a message, one that is most certainly not about the honors or glories of war but rather the reasons and justifications for war that might be manufactured to create support for invasions or conflicts. As members of the press and politicians begin to push their dogmatic views on the Iraq War into the public, it's important for films like Green Zone to be produced.
Sunday, December 14, 2008 (15 comments)

Now More Than Ever, The World Needs A Bold U.S. Antiwar Movement In response to the proposed escalation of U.S. military actions in the Middle East and the further institutionalization of lawlessness by the American government, Chicago activists came together for a rally in Chicago Saturday afternoon called "Now More Than Ever, No More Wars for Empire."
Monday, December 13, 2010 (10 comments)

Jane Hamsher is No "Ratfucker" (And She Shouldn't Be Required to Show Progressive Credentials Either) Matt Osborne of Osborne Ink, a blog that is part of the Banter Wire media group, has taken it upon himself to decide whether Jane Hamsher, founder of Firedoglake, deserves to enjoy the status she enjoys in progressive circles or not. In a recent post, he calls her a "ratfucker" and says there is nothing ""left' left of Hamsher." I would norm
Thursday, April 15, 2010 (7 comments)

What to Do With the Anti-War Faction of the Tea Party? Should progressive, liberal or leftist coalitions peel off members of the Tea Partier with antiwar views and engage people with anti-government views in a conversation about taking this country in an entirely different direction than the fascist direction the FreedomWorks/Sarah Palin Tea Party is taking Americans?
Tuesday, November 9, 2010 (15 comments)

Wars, Torture and Other Aspects of the New Normal Won Big in the Midterm Election Within the pomp and circumstance of the election, there was little to no talk about the wars in Afghanistan and Iraq. There was little conversation about the torture. And, there was little discussion of how policies, which encourage violations of American civil liberties, have been systematized.

Saturday, May 7, 2011

WSJ Launches WikiLeaks-Imitation Website to Further Solidify Role as Gatekeeper With the creation of this new "leaks portal," it appears the Wall Street Journal, like other traditional media, is setting this up because it believes it needs a digital platform for accepting news tips from sources instead of having sources go through a traditional system that may mostly exist offline.

Thursday, October 30, 2008 (21 comments)

Is Howard Zinn a Parasite? Why in this historic election is Zinn, the people's historian, not going to vote for Barack Obama, who just might become the first black president in American history?

Tuesday, May 17, 2011 (1 comments)

New US International Cybersecurity Strategy Aims to Institute 'Rule of Law' on the Internet The United States officially launched its international cyber security strategy in a White House event on Monday, May 16. But, at no time during the launch of the strategy was WikiLeaks mentioned. Not even Clinton bothered to mention it, despite the fact that she heads a State Department that had their department's classified information leaked.

Friday, April 1, 2011 (1 comments)

WikiLeaks Cable Vindicates Struggle Against Dow Chemical in India Those in India who have fought Dow Chemical are finding themselves vindicated as a cable released from WikiLeaks and covered by The Hindu on the political maneuvering capabilities of Dow Chemical Company surfaces. The cable illuminates a corporation hampered by its connection to Union Carbide, a company it acquired about a decade ago that was responsible for one of the worst industrial disasters in world history in Bhopal.
Monday, August 22, 2011 (6 comments)

OpenLeaks Founder Destroys Cache of Unreleased WikiLeaks Documents For the past months, media have held up DDB and his OpenLeaks as a solid alternative to WikiLeaks--a project that would do "what WikiLeaks is trying to do without the drama." This recent action by DDB means those who have suggested OpenLeaks is a valuable "alternative" to WikiLeaks can no longer in good conscience elevate DDB's project as a credible one.

Monday, May 5, 2008 (2 comments)

Tapping the Power of Youth Raising sights, widening visions, challenging people, and taking charge of a battle that must be waged to redefine and restructure democratic society
Sunday, June 28, 2009 (3 comments)

And the Michael Jackson/Iran Mash Up Was Born When Iranians take the music of Michael Jackson and use it to push for freedom and democracy in Iran, what does this say about the power of culture and new media?

Thursday, November 5, 2009 (3 comments)

VIDEO of Healthcare Action in Lieberman's Office At 9:20 AM ET, Senator Joe Lieberman received a visit at his D.C. Office from a band of citizens determined to make sure Lieberman is not allowed to govern on behalf of insurance companies or obstruct health care reform with shameless tomfoolery any longer.
Monday, February 28, 2011 (4 comments)

Scott Walker Moves America to Resistance: No-Spine Democrats Step Aside Hundreds if not over a thousand demonstrators risked arrest in a standoff that lasted for a couple hours. But, the US media could not be bothered to show a live feed of what was going on in the capitol. The image of people power, this aspect of democracy, would not be allowed to obstruct the media's planned coverage of the Oscars. They tuned in to the glitz and glamour on parade in Los Angeles showing off how people were prese

Wednesday, September 3, 2008 (14 comments)

So...That's What Police Repression Looks Like After a few hours in St. Paul, I witnessed an unpermitted march end with police firing at protesters

Thursday, September 18, 2008 (6 comments)

Under the Thumb of Corporations How do you grapple with the Dow falling 500 points in one day? How do you comprehend the largest bankruptcy in American history? And how do you even begin to understand the implications of the Bank of America's buyout of Merrill Lynch or the implications of the nationalization or quasi-socialization of banks as the government bails out banks whose board of directors conducted operations like gamblers at a casino?
Monday, January 17, 2011 (10 comments)

Martin Luther King Jr on 'Consensus Presidents' Like Obama and the Power of Demonstrations Martin Luther King Jr. was a revolutionary spirit whose work as a civil rights leader came to be revered by people all over the world. President Ronald Reagan begrudgingly chose to give in calls to honor King each year. But, what we celebrate, many liberals or progressives understand, is a sanitized version of King.
Saturday, July 30, 2011 (1 comments)

FBI Director's Term Extension Ensures Neo-COINTELPRO Operations Will Prevail The Obama Administration and Congress effectively made legitimate all the operations of the FBI since FBI Director Robert Mueller took over the agency one week before the September 11th terror attacks. No senators had a problem with granting this extension, despite the fact that it would establish a clear precedent for undoing one of the biggest reforms to come as a result of the Church Committee.
Monday, March 7, 2011

100 Revelations to Mark the 100th Day of Cablegate One hundred days ago, WikiLeaks began to release the US State Embassy cables. The release event, which continues, became known as Cablegate.

Thursday, January 6, 2011 (6 comments)

Peak Oil and Climate Change - An Introduction Video Nation has produced a documentary series that will be running on what will happen when oil runs out.
Thursday, July 15, 2010 (3 comments)

Nonprofits Funded by Comcast Want You to Ignore Possible Impact of Comcast-NBC Merger on Media Citizens in Chicago gave public testimony to the FCC on Tuesday night in what may be the only public hearing organized by the FCC on the Comcast-NBC Merger. Nonprofit organizations were in attendance to let the FCC know Comcast funds social service agencies. They attempted to distract the FCC from very real media consolidation issues while activists in attendance shined a light on issues the merger could create.
Friday, September 3, 2010 (8 comments)

You Won't Find Nonbelievers Promoting Idea Obama is a Muslim The uproar by Americans as a result of the proposed construction of an Islamic community center near Ground Zero along with Glenn Beck's "Restoring Honor" rally in Washington, D.C. have pulled into focus the intense zeal that Americans have for religion. Undoubtedly, the characteristic of Americans that has been affirmed is the characteristic that Americans are dedicated to getting religion right.

Thursday, June 2, 2011 (6 comments)

WikiLeaks Through the Looking Glass: A Panel Discussion in a School of Journalism Classroom A student at the Medill School of Journalism at Northwestern University in Chicago was gracious enough to invite me to speak on a panel on Bradley Manning, the alleged whistleblower to WikiLeaks, which he had to put together for his "Media, Ethics and the Law" class. I participated in the panel Wednesday morning. See what a former Homeland Security official had to say.
Wednesday, September 8, 2010 (22 comments)

The Difference Between Opposing Mosques and Burning Korans Dove Outreach World Center Pastor Terry Jones' and his followers' decision to burn Korans on September 11th has proven there are those in this country who will stoop to such a level and burn sacred texts to express their beliefs. It also indicates there is a line, for now, that those who subscribe to anti-Islam industry propaganda will not cross. Few who oppose the construction of the Park51 project (the "Ground Zero Mosque,"

Sunday, December 28, 2008 (7 comments)

What Israeli Brutality in Gaza? What is the likelihood that any American sees the unfolding massacres on television and walks away with some commentary that will truthfully illuminate what is happening between Israel and Palestinians in Gaza right now?

Tuesday, December 23, 2008 (11 comments)

Don't Tell Me to Chill Out About Rick Warren! An interview with Fred Karger from DumpRickWarren.com and then additional commentary involving Rick Warren and evangelicals in America.

Sunday, June 5, 2011 (5 comments)

A Derelict Congress Unwilling to Exercise Its War Powers Dueling resolutions from Republican Speaker of the House John Boehner and Democratic House Representative Dennis Kucinich sparked a debate in Congress. The debate centered around the War Powers Act, the US Constitution and whether President Obama had violated the law by taking the United States into a war in Libya.
Saturday, January 29, 2011 (1 comments)

Why Egyptians Want to Take Control of the Interior Ministry in Egypt Egyptians have surrounded the Interior Ministry in Egypt and have been making attempts to take control of the building. The Egyptian people's commitment to taking this building over would be a tremendous sign of people power. The Interior Ministry has been a prime purveyor of police brutality, torture, and state repression under President Hosni Mubarak.
Thursday, October 7, 2010 (2 comments)

Nine Years On, Afghanistan War Continues as Midterm Elections Loom Nine years on, it isn't so much that people don't know this war has gone on too long. The division over whether this war should continue or not is strong enough for an antiwar movement to become powerful and vibrant. Rather, the issue is the reluctance to alienate the political class that has bogged people of the world in this quagmire. And that reluctance deserves to be challenged and confronted.
Friday, February 11, 2011 (2 comments)

Egypt Army Spokesman: Army Not an Alternative to Authority Demanded by Egyptians (Update) Demonstrators in various cities in Egypt filled the streets for an eighteenth day. Many of the demonstrators on Friday, one day after President Hosni Mubarak and Vice President Omar Suleiman gave speeches indicating Mubarak was not resigning, have focused their attention on the military hoping that it will support their demands and aspirations.
Tuesday, July 30, 2013 (17 comments)

What the Verdict in Bradley Manning's Trial Means for Whistleblowers the key result from the Manning verdict may be that the Justice Department and other parts of the US government are emboldened more than ever to bring leak prosecutions and charge individuals, including national security whistleblowers who lack protections under laws, with Espionage Act offenses, even when there is no evidence of acts of espionage.
Tuesday, December 1, 2009 (9 comments)

Escalating to End the Afghanistan War: Invoking Iraq, the Troops, and the Oft-Exploited Tragedy of 9/11 Obama's speech at West Point Academy made a case for escalating the war in Afghanistan by deploying 30,000 more troops and laid out justifications for escalation that would deflect criticism. The speech largely avoided the sloganeering and Manichaean flourishes that Americans became used to under President George W. Bush, but it also setup a key paradox .

Wednesday, May 25, 2011 (3 comments)

Review: PBS FRONTLINE's 'WikiSecrets' Wants to Be Objective and Fair and That's Why It is Weak Anyone familiar with the stories of WikiLeaks, Julian Assange, the organization's founder and Pfc. Bradley Manning, the alleged whistleblower to WikiLeaks, would be forgiven for wondering whether PBS Frontline's documentary "WikiSecrets" presents anything new or not. The documentary attempts to make a sensational connection between Manning and Assange and suggest that Assange might know Manning is the source of the information

Sunday, October 25, 2009 (2 comments)

Will the Showdown in Chicago Live Up to Progressive Hype? The Showdown in Chicago is here and I wonder if it will live up to the hype that organizers have created around it. Certainly, there has been a lot of buzz and with the support of organizations like the National People's Action and the SEIU it seems like political momentum could potentially be created.

Monday, May 9, 2011 (2 comments)

US Dept of Treasury Freezes Palestinian Solidarity Activist's Bank Accounts Right before Mother's Day weekend, the US government froze the bank accounts of Hatem Abudayyeh, a long-time Palestinian solidarity activist and organizer, and his wife, Naima. Abudayyeh is one of twenty-three activists from the Midwest in the US, who has been the subject of an FBI Grand Jury investigation since September of last year.
Monday, January 31, 2011 (3 comments)

Crack Down on Media in Egypt As Egyptians Escalate Revolution The military regime under President Hosni Mubarak is increasing its crack down on the press as they move to contain the revolution unfolding in Egypt. The regime moved on Sunday to silence and suppress Al Jazeera and since the crack down journalists have been arrested and had materials confiscated.
Monday, September 28, 2009 (2 comments)

Review: "Capitalism: A Love Story" is High Art, Demands Action from Americans Michael Moore showed up in Chicago to premiere his new film "Capitalism: A Love Story." Moore conducted a Q&A after the film and introduced the film by telling the audience that the Republic Windows workers from Chicago were in attendance as their story was featured in the film.

Friday, November 28, 2008 (15 comments)

Mumbai Attacks: Result of American Destabilization or Indian Discrimination and Violence? What is bothersome is how this situation is taking on more dimensions due to its victims. Not only were Americans and Brits targeted, but a Mumbai-based Jewish rabbi and wife were killed.

Monday, May 18, 2009 (6 comments)

How a Bunch of Ragtag Militant Protesters Turned the Gates of Notre Dame into the Gates of Hell Every person who showed up to the gates of the University of Notre Dame to "welcome" Obama with clenched fists and some open arms all had the right to be there and they all had the right to practice their First Amendment rights. But, others have the right to describe what was happening at the gates of Notre Dame from this morning through the afternoon candidly-many of the protesters were in fact turning a place of faith and sa
Tuesday, December 28, 2010 (1 comments)

2010 Comes to an End But the BP Oil Disaster Continues As 2010 comes to an end, one of the most horrific disasters of the year--the explosion of BP's Deepwater Horizon oilrig, which blew up and killed 11 workers and injured 17 others--continues to bring devastating impacts to residents living in and around the Gulf. Suspicions run high. Residents suspect Corexit continues to be sprayed to disperse oil under cover of the night. Conspiracy theories on oil leaking spread too.
Monday, May 2, 2011 (7 comments)

A Targeted Killing: World as a Battlefield Mindset Gets 'Bastard' Bin Laden What's remarkable about the operation is not that Bin Laden is dead but rather the fact that he was killed by a targeted military operation.

Friday, November 19, 2010 (15 comments)

Representative Alan Grayson on What the Rich Might Do With Their Tax Cut On the House floor, Rep. Alan Grayons (D-Florida), who unfortunately did not win re-election in the midterms, stood up to explain to Americans just what it might mean for the top 1% if they get the tens of thousands of dollars an extension of the Bush tax cuts would give them. He explained how the Republican plan was to give every person in the top 1% $83,347 a year and shared a brief list of things the rich might buy.

Thursday, May 12, 2011 (4 comments)

Leaked WikiLeaks Confidentiality Agreement: Neither 'Draconian' Nor 'Extraordinary' A leaked confidentiality agreement that those doing "business" with WikiLeaks are expected to sign was obtained and published by the New Statesman. The New Statesman and other news organizations believe they have uncovered another aspect of the WikiLeaks organization that indicates it is unfit to be trusted by whistleblowers.
Monday, August 10, 2015 (29 comments)

What Black Lives Matter Stands to Gain from the Bernie Sanders Campaign - Shadowproof Sanders has a history in the civil rights movement, having organized against racism in the civil rights movement fifty years ago. But his campaign shrewdly recognizes that activists challenging him on the campaign trail do not care what he did decades ago. They want to know what he will do now.
Monday, November 23, 2009 (9 comments)

Rejecting the Narrative for Health Reform in America, Believing in a Better Way To the extent that politicians in Washington, D.C. have not attempted reform of this magnitude with a concerted effort for a decade (perhaps, decades depending on how you regard Hillary Clinton's past efforts), the recent votes on health reform in the House two weeks ago and in the Senate this weekend are historic. But the dominant political culture has channeled righteous outrage into something terribly inadequate.

Sunday, January 4, 2009 (6 comments)

Israel's "Right to Exist" vs. Hamas' Right to Resist" Further exploration of philosophy toward Israel and Hamas is needed if we Americans are going to get closer to a way to an end in the brutality.
Saturday, February 21, 2009 (2 comments)

Take Back NYU's Occupation: A Young Progressive Movement with Campus Occupations? The action could be considered a good signal that students are willing to make sacrifices for change, but was the NYU occupation a good thing for NYU students? And what effect did the inclusion of a section for Palestinians in Gaza have on their "success"?
Saturday, July 24, 2010 (2 comments)

Investment Management Advisor on Financial Reform Bill: "Regulators Will Have Strong, Enhanced Enforcement Powers" President Obama signed the Dodd-Frank Act into law on July 21st. The bill was characterized by Obama as "the most sweeping financial reform legislation since the Great Depression." Skeptical of the legislation, I spoke with Mark Perlow, an investment management advisor who works for an investment management practice in San Francisco and has spoken to the press before.on financial issues.
Monday, August 9, 2010 (3 comments)

Opposition to Race to the Top Not Coming from "Status Quo" People The Obama Administration education agenda has come to be defined by a sweepstakes initiative known as "Race to the Top," which was inserted into the economic stimulus last year. This features comments from Small Schools Workshop's Mike Klonsky and American Federation of Teachers member Susan Titus.
Friday, December 31, 2010 (16 comments)

2011 Is Here: Where to Next, Fellow Citizens? Looking back at 2010 and looking forward to 2011 -- and thinking about how we the people can really begin to shape the agenda instead of always reacting defensively against those at the top, which leads us to wind up in their veal pen for change.
Friday, February 25, 2011 (1 comments)

Former Guantanamo Detainee Denies Islamic Emirate Has Been Set Up in Eastern Libya Libya's deputy foreign minister, Khaled Khaim, has reportedly told European Union ambassadors in Tripoli that al-Qaeda has set up an Islamic emirate in Derna in Eastern Libya. He allegedly said a former Guantanamo Bay detainee is heading the emirate.

Monday, October 13, 2008 (2 comments)

How Do Republicans Plan to "Win"? McCain is prepared to cry fraud if the election is close and he has come out on the losing end. And here is why.

Monday, December 14, 2009 (1 comments)

History Channel's "The People Speak": A Much-Needed Lesson in Hope and Change for a Nation's People How to pare down a 752-page book into a 2-hour cable television event must have been a challenge for the producers of The People Speak, but those behind The People Speak succeed beautifully in presenting a tableau of Zinn's revolutionary piece of nonfiction.

Thursday, May 26, 2011 (6 comments)

Did PBS Smear Bradley Manning? I wrote a review of the PBS FRONTLINE documentary "WikiSecrets," which aired on Tuesday night. "The Alyona Show," a show on RT, invited me to appear and discuss the review. Here's video of my appearance along with more discussion of the "WikiSecrets" documentary.
Monday, August 9, 2010 (2 comments)

The Great Gulf Oil Disaster-Seafood Hoodwink BP, the Obama Administration and government agencies have lost much credibility in the last few months when it comes to reports on the Gulf oil disaster and its impact on communities on the Gulf Coast and the Gulf of Mexico itself. So, when one hears an Obama aide claiming that President Barack Obama will have seafood at his birthday party and is "confident in the quality of the Gulf of Mexico seafood," it's a logical reaction

Tuesday, January 20, 2009 (12 comments)

About the Millions That Braved the Cold for Obama Braving the cold, I went to the Inauguration at 5 am and was out freezing with millions of other Americans who clamored into public areas to witness history.

Wednesday, October 28, 2009

Doctors Risking Arrest for Healthcare for All, Challenging a System That Makes Doctors Complicit At least three doctors will be risking arrest in civil disobedience actions during Mobilization for Healthcare for All's third wave of actions this week, which are being held to demand an end to insurance abuse and to demand real health care reform for all.
Sunday, March 6, 2011

'This Week in WikiLeaks' Podcast - Guest Andy Worthington Talks Bradley Manning and Guantanamo This week's guest was freelance investigative journalist, author and filmmaker Andy Worthington, who is known for covering Guantanamo Bay prison, torture and the wider "war on terror." The podcast also marked the 100th Day since Cablegate (which will be on Monday) by sharing some of the key revelations that have come out of the cables.
Monday, May 24, 2010 (9 comments)

Nuclear Power Has a Friend in Heads of Obama's Oil Gusher Commission In Obama's weekly radio address on Saturday, May 22nd, Obama selected former Sen. Bob Graham & former head of the EPA William K. Reilly to head a commission to investigate the BP oil disaster. Both have good beltway environmental credentials. They also both consider nuclear energy to be part of the solution to getting off dirty carbon energy that is contributing significantly to climate change.
Wednesday, March 18, 2009 (4 comments)

Jim Cramer-Style Infotainment: CNBC Journalists Embed Themselves in America's Financial Crisis or the most part, it seems like financial "journalists" who appear on television are embedded in this crisis like journalists were embedded in the U.S. military during the Iraq War. There seems to be an understood agreement (or maybe a contractual obligation) to not beat up on Wall Street, to not fan the flames of populism.
Monday, November 29, 2010 (1 comments)

WikiLeaks' Release of State Department Cables: This is What US Diplomacy Looks Like Leaked cables from WikiLeaks, a non-profit media organization that has gained notoriety this year from publishing the Afghanistan War Logs and the Iraq War Logs, has touched off what may be the biggest diplomatic and international firestorm yet with the release of the first few hundred of over 250,000 U.S. State Department cables that allegedly were obtained by U.S. Army intelligence analyst PFC Bradley Manning.

Friday, August 28, 2009 (7 comments)

Forces That Killed Dr. Tiller Plan Campaign to Terrorize Dr. Carhart & His Clinic Reporting from Bellevue, Nebraska as people from across the U.S. defend Dr. Leroy Carhart's clinic from right wing forces who have designated Carhart as their next target now that Dr. George Tiller is dead.
Thursday, February 17, 2011

WikiLeaks Cables: Repression Has Effectively Limited Libyans' Vision for Reform Libyans are mobilizing for a "Day of Rage" today on February 17. Protesters in the early afternoon, according to a member of the Libyan Youth Movement, were reported to be moving to the Security Headquarters in Benghazi. Cables released on Libya provide context for the protests that are unfolding.
Thursday, May 5, 2011

The Hunger Strikers of Guantanamo as Detailed in Files Released by WikiLeaks Hundreds of detainees at Guantanamo Bay are known to have engaged in hunger strikes at the prison in protest of conditions and their prolonged confinement without trial. A recent report from Jason Leopold of Truthout.org details how, as of March, detainees continue to participate in hunger strikes with the hope that the conditions of their detention will improve.
Thursday, September 9, 2010 (16 comments)

Pastor Jones Calls Off International Burn-a-Koran Day But Claims the "Iman" Lied to Him, Now What? A religious soap opera is unfolding before the world's eyes. Dr. Terry Jones, the noxious pastor from Gainesville, Florida who had planned the festive International Burn-A-Koran Day for September 11th has called off the book burning event, according to news sources like USA Today. Imam Muhammed Musri apparently offered Dr. Jones a deal if he would back down.

Monday, August 18, 2008 (20 comments)

Why Did Obama Win the Nomination? If we do not answer the question of why Obama won the Democratic nomination collectively and respond to that answer with action, McCain will win in November. More importantly, repugnant Bush Administration policies will continue after the election is over for sure.
Monday, March 9, 2009 (13 comments)

The Thing With Obama is Yoo Get Away With Murder President Barack Obama may have come into office pledging to end torture, but Obama has shown no indication that he will condemn the Nuremberg defense ("only following orders") when used by former members of the Bush Administration who have been accused of committing war crimes and crimes against humanity.

Friday, February 18, 2011

The Abu Salim Massacre: Cables on Libya's Continued Impunity for 1996 Killings Two days ahead of calls to protest the Gaddafi regime in a "Day of Rage" on February 17, members of the Committee of the Families of the Victims of the Abu Salim Massacre came out to protest. Libyan attorney and human rights activist Fathi Terbil, who represents families that had family members massacred in mass prison killings that took place at the Abu Salim prison in 1996, was arrested.
Monday, September 13, 2010 (12 comments)

A Failure to Bring Hope and Change Will Produce an Enthusiasm Gap Every Time The media's legitimization of fringe lunatic Terry Jones last week, the man with a history of actions only people sympathetic to Westboro Baptist Church would support, had one effect that Democrats can be thankful for: it pushed aside talk of an "enthusiasm gap" between the Republican base and the Democratic base, which many think will produce big wins for the GOP in November...

Friday, September 14, 2007