John Brennan said CIA employees would never snoop on congressional staffers investigating its use of torture. New revelations show that's what they did.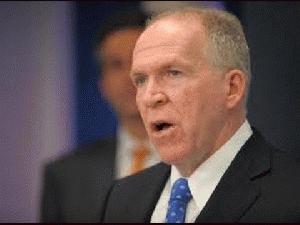 On March 11, Sen. Dianne Feinstein (D-Calif.), the chairwoman of the Senate intelligence committee, strode on to the Senate floor and made a shocking charge: The CIA had spied on committee investigators who were examining the CIA's past use of harsh interrogation techniques (a.k.a. torture). She essentially confirmed media reports that the agency had accessed computers that had been set up in a secured facility for her staffers to use -- and that this high-tech break-in was related to a CIA memo that the agency had not turned over. The document was far more critical of the CIA's interrogation program than the agency's official response to the still-classified (and reportedly scorching) 6,300-page report produced by Feinstein's committee. As Feinstein described it, the CIA, looking to find out how her sleuths had obtained this particular memo, had been spying on the investigators who were paid by the taxpayers to keep a close watch on America's spies.
Feinstein's public statement -- unprecedented in US national security history -- caused an uproar. I noted that this clash between the Senate and Langley threatened a constitutional crisis. After all, if the CIA was covertly undercutting and interfering with congressional oversight, then the foundation of the national security state was at risk, for the executive branch, in theory, can only engage in clandestine activity as long as members of Congress can keep an eye on it. Yet the system of oversight appeared to have broken down.
Continue reading this article at Mother Jones