On Tuesday, the Supreme Court is to hear a class action job discrimination lawsuit brought against Wal-Mart representing some 2 million women. It is the largest job discrimination suit in U.S. history.
A statistician hired by the women's lawyer Brad Seligman claims 2/3 of all hourly workers hired by Wal-Mart are hourly employees but only 14% are store managers. In every job category women average less pay than men even though they average more seniority.
For the uninitiated, Wal-Mart is the nation's largest employer. It is known to be rabidly anti union. It is notorious for asking employees to work overtime off the books (for which they are unpaid) while fearing the loss of their job if they refuse. [1] It has been accused of using undocumented workers. Of course its "Low Prices, Always" slogan is made possible by goods that are manufactured in 3rd world countries where the workers are paid sub standard wages and forced to work in horrid working conditions.
Although this writer is unaware of any statistics purportedly showing Wal-Mart's effect on other small town businesses where its big box stores are located it is not going to far off the limb to assume their operation (along with the likes of Target, Costco, Home Depot, Lowes et al) have contributed significantly to the demise of most small town, locally owned retail businesses along with the general decline of small town and city downtown businesses. One would be hard put to deny Wal-Mart and its clones business practices are intended to kill off competition and monopolize their industries. [2]
Many local people in communities nationwide, keenly aware of Wal-Marts deleterious effects on other small cities and towns have banded together to oppose Wal-Mart setting up shop where they live and work. [3]
Unfortunately, the reality is Wal-Mart is a mega corporate behemoth represented by high powered corporate law firms who will be defending this giant before a corporate friendly Supreme Court. All illusions to this Court's right wing ideological slant favoring corporations was cast aside when the Court's five ideologues sided with "Citizens United" in last years horrendous ruling giving corporations 1st Amendment legal status and letting corporations fund election campaigns with no limitations.
So this class action lawsuit against Wal-Mart is certainly no "slam dunk" (even though the merits of the case seem obvious).
In all likelihood the four extreme right wing ideologues (Roberts, Scalia, Thomas and Alito) will most likely side with Wal-Mart with Justice Anthony Kennedy thrust in the position (assuming the four Justices on the left (Breyer, Ginsburg, Sotomayor and Kagan most likely to vote for the plaintiffs) of casting the all important 5th and deciding vote.
Let's face it; it is a sad state of affairs for this country when cases brought before the high court are pretty much assumed to be decided by ideology rather than the legal merits of a case. But the Court's verdict handed down in "Citizens United" besmirched this Court forever putting it in ignominious company with the Court in 1896 ("Plessy v/s Ferguson") that enshrined the "separate but equal" doctrine of legal segregation (until it was repudiated in the "Brown v/s Board of Education decision in 1954).
It seems hard to imagine this Court's rightward drift will be reversed, much less slowed.
One can hope Wal-Mart will be taken to task; just don't bet the farm on that happening considering the makeup of this Court.
[1] See "Wal-Mart: The High Cost of Low Prices", a documentary film by Robert Greenwald
[2] These are not new revelations as many of the allegations alluded to in this piece were gleaned from Greenwald's documentary.
(Note: You can view every article as one long page if you sign up as an Advocate Member, or higher).
Retired. The author of "DECEIT AND EXCESS IN AMERICA, HOW THE MONEYED INTERESTS HAVE STOLEN AMERICA AND HOW WE CAN GET IT BACK", Authorhouse, 2009
The views expressed herein are the sole responsibility of the author and do not necessarily reflect those of this website or its editors.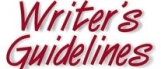 STAY IN THE KNOW
If you've enjoyed this, sign up for our daily or weekly newsletter to get lots of great progressive content.
To View Comments or Join the Conversation: