From Scheerpost
Drone warfare whistleblower sentenced to 45 months in prison for telling the American people the truth.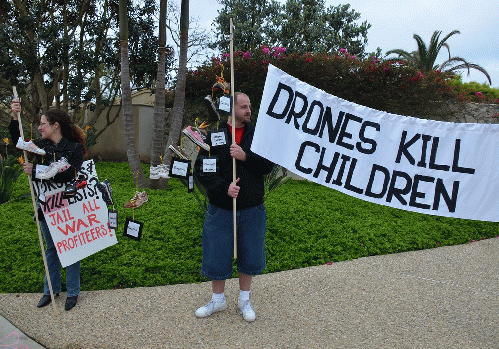 Drones kill children
(
Image
by
Steve Rhodes from flickr
)
Details
DMCA
Daniel Hale, a former intelligence analyst in the drone program for the Air Force who, as a private contractor, in 2013 leaked some 17 classified documents about drone strikes to the press, was sentenced this week to 45 months in prison.
The documents, published by The Intercept on October 15, 2015, exposed that between January 2012 and February 2013, US special operations airstrikes killed more than 200 people. Of those, only 35 were the intended targets. For one five-month period of the operation, according to the documents, nearly 90 percent of the people killed in airstrikes were not the intended targets. The civilian dead, usually innocent bystanders, were routinely classified as "enemies killed in action."
The Justice Department coerced Hale, who was deployed to Afghanistan in 2012, on March 31 to plead guilty to one count of violating the Espionage Act, a law passed in 1917 designed to prosecute those who passed on state secrets to a hostile power, not those who expose to the public government lies and crimes. Hale admitted as part of the plea deal to "retention and transmission of national security information" and leaking 11 classified documents to a journalist. If he had refused the plea deal, he could have spent 50 years in prison.
The sentencing of Hale is one more potentially mortal blow to the freedom of the press. It follows in the wake of the prosecutions and imprisonment of other whistleblowers under the Espionage Act including Chelsea Manning, Jeffrey Sterling, Thomas Drake and John Kiriakou, who spent two-and-a-half years in prison for exposing the routine torture of suspects held in black sites.
Those charged under the act are treated as if they were spies. They are barred from explaining motivations and intent to the court. They cannot provide evidence to the court of the government lawlessness and war crimes they exposed. Prominent human rights organizations, such as the ACLU and PEN, along with mainstream publications, such as The New York Times and CNN, have largely remained silent about the prosecution of Hale.
The group Stand with Daniel Hale has called on President Biden to pardon Hale and end the use of the Espionage Act to punish whistleblowers. It is also collecting donations for Hale's legal fund. The bipartisan onslaught against the press Barack Obama used the Espionage Act eight times against whistleblowers, more than all other previous administrations combined by criminalizing those within the system who seek to inform the public is ominous for our democracy. It is effectively extinguishing all investigations into the inner workings of power.
Hale, in a handwritten letter to Judge Liam O'Grady on July 18, explained why he leaked classified information, writing that the drone attacks and the war in Afghanistan "had little to do with preventing terror from coming into the United States and a lot more to do with protecting the profits of weapons manufacturers and so-called defense contractors."
At the top of the 11-page letter Hale quoted US Navy Admiral Gene LaRocque, speaking to a reporter in 1995: "We now kill people without ever seeing them. Now you push a button thousands of miles away. Since it's all done by remote control, there's no remorse...and then we come home in triumph."
"In my capacity as a signals intelligence analyst stationed at Bagram Airbase, I was made to track down the geographic location of handset cellphone devices believed to be in the possession of so-called enemy combatants," Hale explained to the judge. "To accomplish this mission required access to a complex chain of globe-spanning satellites capable of maintaining an unbroken connection with remotely piloted aircraft, commonly referred to as drones. Once a steady connection is made and a targeted cell phone device is acquired, an imagery analyst in the U.S., in coordination with a drone pilot and camera operator, would take over using information I provided to surveil everything that occurred within the drone's field of vision. This was done, most often, to document the day-to-day lives of suspected militants. Sometimes, under the right conditions, an attempt at capture would be made. Other times, a decision to strike and kill them where they stood would be weighed."
He recalled the first time he witnessed a drone strike, a few days after he arrived in Afghanistan.
"Early that morning, before dawn, a group of men had gathered together in the mountain ranges of Patika province around a campfire carrying weapons and brewing tea," he wrote. "That they carried weapons with them would not have been considered out of the ordinary in the place I grew up, much less within the virtually lawless tribal territories outside the control of the Afghan ""authorities. Except that among them was a suspected member of the Taliban, given away by the targeted cell phone device in his pocket. As for the remaining individuals, to be armed, of military age, and sitting in the presence of an alleged enemy combatant was enough evidence to place them under suspicion as well. Despite having peacefully assembled, posing no threat, the fate of the now tea drinking men had all but been fulfilled. I could only look on as I sat by and watched through a computer monitor when a sudden, terrifying flurry of hellfire missiles came crashing down, splattering, purple-colored crystal guts on the side of the morning mountain."
This was his first experience with "scenes of graphic violence carried out from the cold comfort of a computer chair." There would be many more.
(Note: You can view every article as one long page if you sign up as an Advocate Member, or higher).
Chris Hedges spent nearly two decades as a foreign correspondent in Central America, the Middle East, Africa and the Balkans. He has reported from more than 50 countries and has worked for The Christian Science Monitor, National Public Radio, The Dallas Morning News and The New York Times, for which he was a foreign correspondent for 15 years.
Hedges was part of the team of (more...)

The views expressed herein are the sole responsibility of the author and do not necessarily reflect those of this website or its editors.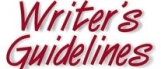 STAY IN THE KNOW
If you've enjoyed this, sign up for our daily or weekly newsletter to get lots of great progressive content.
To View Comments or Join the Conversation: