Articles Listed By Date List By Popularity
Page 1 of 24 First Back Next 2 3 4 5 6 7 8 9 10 View All
Monday, January 14, 2019 (3 comments)

The "Private Governments" That Subjugate U.S. Workers The ruling ideology of neoliberalism and libertarianism, used to justify the corporate domination and social inequality that afflict us, sells itself as the protector of freedom and liberty. It does this by subterfuge. It claims workers have the freedom to enter into employment contracts and terminate them, while ignoring the near-total suspension of rights during the period of employment.
Monday, January 7, 2019 (10 comments)

The Election Circus Begins Managed democracy has transformed elections from the simple, straightforward process of voting for a party platform or party positions to vast, choreographed theatrical productions. Politicians run on "moral" issues and use public relations experts to create manufactured personalities. Trump, his image constructed by a reality television show, proved more adept than his rivals at playing this game the last time around.
Monday, December 31, 2018 (4 comments)

Resistance Is the Supreme Act of Faith The struggle against the monstrous radical evil that dominates our lives -- an evil that is swiftly despoiling the earth and driving the human species toward extinction, stripping us of our most basic civil liberties and freedoms, waging endless war and solidifying the obscene wealth of an oligarchic elite at our expense -- will be fought only with the belief that resistance can set in motion moral and spiritual forces.
Tuesday, December 25, 2018 (7 comments)

Banishing Truth When we most urgently need Hersh and good investigative reporters like him, they have largely disappeared. A democracy, at best, tolerates them. A failed democracy, like ours, banishes them, and when it does, it kills its press.
Monday, December 17, 2018 (6 comments)

Trump, the Quintessential American Trump's get-rich-quick schemes and seminars, including his books, were a con. His casinos were a con. His paid speeches on behalf of self-help gurus such as Tony Robbins were a con. Tales of his sexual prowess, spread by himself masquerading over the phone as a Trump spokesperson, were a con. His building projects were a con.
Monday, December 10, 2018 (3 comments)

The Heresy of White Christianity Cone is often described as the father of black liberation theology, although he was also, maybe more importantly, one of the very few contemporary theologians who understood and championed the radical message of the Gospel. Cone's insight is an important means of recognizing and fighting systemic and institutionalized racism, especially in an age of Donald Trump.
Monday, December 3, 2018 (7 comments)

The Film the Israel Lobby Does Not Want You to See "The Lobby," the four-part Al-Jazeera documentary that was blocked under heavy Israeli pressure shortly before its release, has been leaked online by the Chicago-based website Electronic Intifada, the French website Orient XXI and the Lebanese newspaper Al-Akhbar.
Monday, November 26, 2018 (5 comments)

Neoliberalism's Dark Path to Fascism Concentrating wealth in the hands of a global oligarchic elite -- eight families now hold as much wealth as 50 percent of the world's population -- while demolishing government controls and regulations always creates massive income inequality and monopoly power, fuels political extremism and destroys democracy.
Monday, November 19, 2018 (40 comments)

Are We About to Face Our Gravest Constitutional Crisis? Before this lame-duck Congress adjourns in December we could face the most serious constitutional crisis in the history of the republic if Donald Trump attempts to shut down the investigation by special counsel Robert S. Mueller III. A supine and pliant Republican Party, still in control of the House and the Senate, would probably not challenge Trump.
Monday, November 12, 2018 (23 comments)

Crucifying Julian Assange Julian Assange's sanctuary in the Ecuadorian Embassy in London has been transformed into a little shop of horrors. He has been largely cut off from communicating with the outside world for the last seven months. His Ecuadorian citizenship, granted to him as an asylum seeker, is in the process of being revoked. His health is failing. He is being denied medical care.
Monday, November 5, 2018 (29 comments)

Scum vs. Scum The Democratic Party knows there is no price to pay for selling us out and its abject service to corporations. It knows the left and liberals become supplicants in every election cycle. And this is why the Democratic Party drifts further and further to the right and we become more and more irrelevant. If you stand for something, you have to be willing to fight for it. But there is no fight in us.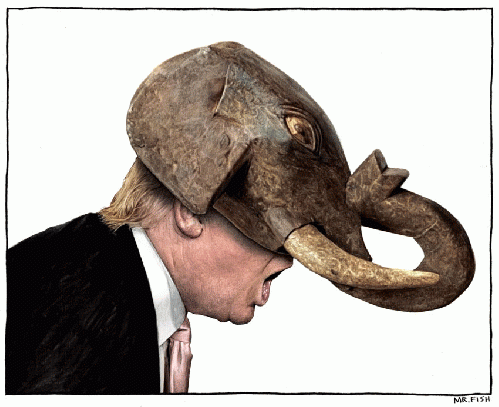 Monday, October 29, 2018 (47 comments)

The Cult of Trump The removal of Trump from power would not remove the yearning of tens of millions of people, many conditioned by the Christian right, for a cult leader. Most of the leaders of the Christian right have built cult followings of their own. Cults are a product of social decay and despair, and our decay and despair are expanding, soon to explode in another financial crisis.
Monday, October 22, 2018 (20 comments)

The Rule of the Uber-Rich Means Either Tyranny or Revolution The uber-rich cannot see the world from anyone's perspective but their own. People around them, including the women whom entitled men prey upon, are objects designed to gratify momentary lusts or be manipulated. The uber-rich are almost always amoral. Right. Wrong. Truth. Lies. Justice. Injustice. These concepts are beyond them. Whatever benefits or pleases them is good. What does not must be destroyed.
Wednesday, October 17, 2018 (2 comments)

The Rats Revolt There is no American who has fought with more tenacity, courage and integrity to expose the crimes of corporate power and to thwart the corporate coup d'e'tat that has destroyed our democracy than Ralph Nader. Not one. There is little he has not tried in that effort.
Monday, October 15, 2018 (13 comments)

Israel Is Captive to Its 'Destructive Process' There will never be transports or extermination camps for the Palestinians, but amid increasing violence against Palestinians larger and larger numbers of them will die, in airstrikes, targeted assassinations and other armed attacks. Hunger and misery will expand. Israeli demands for "transfer"--the forced expulsion of Palestinians from occupied territory to neighboring countries--will grow.
Saturday, October 13, 2018 (4 comments)

Homeless America It is 8 a.m. I am in the small offices of Street Roots, a weekly newspaper that prints 10,000 copies per edition. Those who sell the newspaper on the streets--all of them victims of extreme poverty and half of them homeless--have gathered before heading out with their bundles to spend hours in the cold and rain.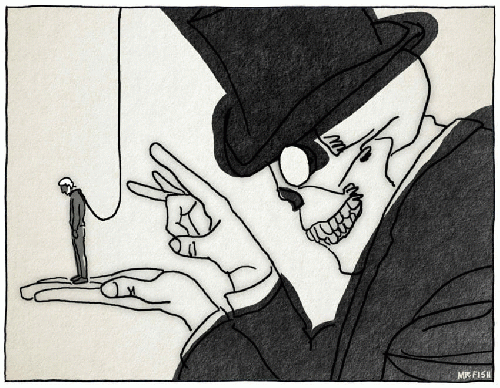 Sunday, July 15, 2018 (3 comments)

The War on Assange Is a War on Press Freedom It is up to us to mobilize to protect Assange. His life is in jeopardy. The Ecuadorean government, violating his fundamental rights, has transformed his asylum into a form of incarceration. By cutting off his access to the internet, it has deprived him of the ability to communicate and follow world events. If we fail to protect Assange, we fail to protect ourselves.
Sunday, July 8, 2018 (12 comments)

The Con of Diversity Diversity in the hands of the white power elites -- political and corporate -- is an advertising gimmick. A new face, a brand, gets pushed out front, accompanied by the lavish financial rewards that come with serving the white power structure, as long as the game is played.
Monday, July 2, 2018 (23 comments)

America the Failed State The two political parties are one party -- the corporate party. They do not debate substantive issues. They each support the expansion of imperial wars, the bloated military budget, the dictates of global capitalism, the bailing out of Wall Street, punishing austerity measures, assaulting basic civil liberties through wholesale government surveillance and the abolition of due process.
Sunday, June 24, 2018 (5 comments)

The Soldier's Tale Spenser Rapone, a second lieutenant, was given an "other than honorable" discharge June 18 for engaging in "conduct unbecoming an officer." He said, "I was blindly following orders. I was inflicting violence on the poorest people on earth. How is there any morality in that?"