Articles Listed By Popularity List By Date
Page 1 of 8 First Back Next 2 3 4 5 6 7 8 View All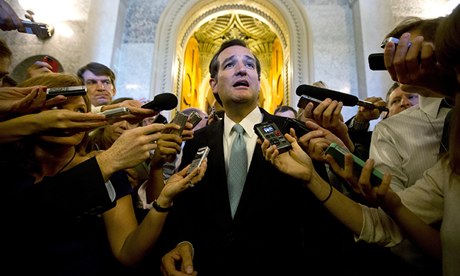 Monday, October 7, 2013 (36 comments)

The Radical Christian Right and the War on Government All ideological, theological and political debates with the radical Christian right are useless. It cares nothing for rational thought and discussion. Its adherents are using the space within the open society to destroy the open society itself. Our naive attempts to placate a movement bent on our destruction, to prove to it that we too have "values," only strengthen its supposed legitimacy and increase our own weakness.

Monday, April 11, 2011 (37 comments)

Why the United States Is Destroying Its Education System A nation that destroys its systems of education, degrades its public information, guts its public libraries and turns its airwaves into vehicles for cheap, mindless amusement becomes deaf, dumb and blind. It prizes test scores above critical thinking and literacy.

Monday, May 20, 2013 (37 comments)

Rise Up or Die We stand helpless before the corporate onslaught. There is no way to vote against corporate power. Citizens have no way to bring about the prosecution of Wall Street bankers and financiers for fraud, military and intelligence officials for torture and war crimes, or security and surveillance officers for human rights abuses.

Monday, April 4, 2011 (21 comments)

This Is What Resistance Looks Like The big banks and corporations are parasites. They greedily devour the entrails of the nation in a quest for profit, thrusting us all into serfdom and polluting and poisoning the ecosystem that sustains the human species.
Saturday, November 7, 2015 (18 comments)

The Most Brazen Corporate Power Grab in American History If there is no sustained uprising to prevent the passage of the TPP in Congress this spring we will be shackled by corporate power. Wages will decline. Working conditions will deteriorate. Unemployment will rise. Our few remaining rights will be revoked. The assault on the ecosystem will be accelerated. Banks and global speculation will be beyond oversight or control. Food safety standards and regulations will be jettisoned.
Saturday, December 18, 2010 (5 comments)

Hope, from now on, will look like this. Chris Hedges Speech Before Joining Anti War Vets in DC Civil Disobedience Action Chris Hedges gave this speech to the assemblage of Anti-war veterans and activists preparing to be arrested for civil disobedience at the White House gates on Thursday, December 16. Hedges was among the 130+ who were arrested

Sunday, September 11, 2011 (54 comments)

A Decade After 9/11: We Are What We Loathe The attacks turned us into monsters, grotesque ghouls, sadists and killers who drop bombs on village children and waterboard those we kidnap, strip of their rights and hold for years without due process. We acted before we were able to think. And it is the satanic lust of violence that has us locked in its grip.

Monday, September 2, 2013 (16 comments)

The Last Chance to Stop the NDAA If Section 1021 stands, it will mean that more than 150 years of case law in which the Supreme Court repeatedly held the military has no jurisdiction over civilians will be abolished. It will mean that whole categories of Americans -- and here you can assume dissidents and activists -- will be subject to seizure by the military and indefinite and secret detention.

Monday, August 13, 2012 (18 comments)

Criminalizing Dissent You would think voting in the rigged political theater of the corporate state actually makes a difference. The charade of junk politics is there not to offer a choice but to divert the crowd while our corporate masters move relentlessly forward, unimpeded by either party, to turn all dissent into a crime.
Monday, January 13, 2014 (18 comments)

Chris Hedges: The Trouble With Chris Christie The most retrograde billionaires and corporate capitalists have pinned their hopes, as well as their money, on the New Jersey governor for the next presidential race. They love him because he is as vicious as he looks.
Monday, January 26, 2015 (33 comments)

Killing Ragheads for Jesus Kyle justified his killing with a cloying sentimentality about his family, his Christian faith, his fellow SEALs and his nation. But sentimentality is not love. It is not empathy. It is, at its core, about self-pity and self-adulation. That the film, like the book, swings between cruelty and sentimentality is not accidental.
Monday, November 18, 2013 (10 comments)

Feeding the Flame of Revolt This draconian sentence, like the draconian sentences of other whistle-blowers, will fan revolt. History bears this out. It will solidify the growing understanding that we must resort, if we want to effect real change, to unconventional tactics to thwart the mounting abuses by the corporate state.

Friday, September 30, 2011 (31 comments)

The Best Among Us; Join the Revolt On Wall Street or Stand On The Wrong Side of History There are no excuses left. Either you join the revolt taking place on Wall Street and in the financial districts of other cities across the country or you stand on the wrong side of history. Either you obstruct, in the only form left to us, which is civil disobedience, the plundering by the criminal class on Wall Street and accelerated destruction of the ecosystem that sustains the human species, or become the passive enabler

Sunday, November 13, 2016 (89 comments)

It's Worse Than You Think The rot of our failed democracy vomited up a con artist who was a creation of the mass media -- first playing a fictional master of the universe on a reality television show and later a politician as vaudevillian. Trump pulled in advertising dollars and ratings. Truth and reality were irrelevant.
Monday, August 4, 2014 (43 comments)

Why Israel Lies The Big Lie makes it clear to the Palestinians that Israel will continue to wage a campaign of state terror and will never admit its atrocities or its intentions. The vast disparity between what Israel says and what Israel does tells the Palestinians that there is no hope. Israel will do and say whatever it wants. International law, like the truth, will always be irrelevant.

Monday, September 24, 2012 (53 comments)

How Do You Take Your Poison? One way or another the corporate hemlock will be shoved down our throats. Corporate power, no matter who is running the ward after January 2013, is poised to carry out U.S. history's most savage assault against the poor and the working class, not to mention the Earth's ecosystem. And no one in power, no matter what the bedside manner, has any intention or ability to stop it.
Monday, March 16, 2015 (31 comments)

The Most Dangerous Woman in America People are infuriated about income inequality, about the pillaging by the big banks. They are burning at the entrenched racial injustice in America. They want a solution to climate change. They are looking for something radically different." The call for a national party is, in the end, a call to educate. It is a call to put forth a program that offers an alternative to global capitalism.

Tuesday, February 17, 2009 (74 comments)

U.S. Intel Chief's Shocking Warning Wall Street's Disaster Has Spawned Our Greatest Terrorist Threat. It turns out that Wall Street, rather than Islamic jihad, has produced our most dangerous terrorists. We will see accelerated plant and retail closures, inflation, an epidemic of bankruptcies, new rounds of foreclosures, bread lines, unemployment surpassing the levels of the Great Depression and, as Blair fears, social upheaval.

Monday, June 25, 2012 (7 comments)

Why We Fight They wake each day to defy, often in small, unseen acts of revolt, the intractable poverty, the despair and violence, by nurturing life. They often can do little to protect the lives, especially the lives of children, that are daily crushed and destroyed. But they refuse to bow before the forces of oppression or neglect. And in that defiance they achieve grandeur.

Monday, January 14, 2013 (59 comments)

The Myth of Human Progress Complex civilizations have a bad habit of destroying themselves. The difference this time is that when we go down, the whole planet will go with us. There will, with this final collapse, be no new lands left to exploit, no new civilizations to conquer, no new peoples to subjugate. The struggle will conclude with the remnants of the human species learning a painful lesson about unrestrained greed and self-worship.

Monday, November 19, 2012 (59 comments)

Elites Will Make Gazans of Us All Centralized authority has devolved into the hands of an executive branch that slavishly serves global corporate interests. The press and the government's judiciary and legislative branches have become toothless and decorative. The specter of terrorism, as in Israel, is used by the state to divert gargantuan expenditures to homeland security, the military and internal surveillance.

Monday, October 17, 2011 (26 comments)

A Movement Too Big to Fail The liberal class, by refusing to question unfettered capitalism and globalization and by condemning those who did, severed itself from the roots of creative and bold thought, the only forces that could have prevented them from merging completely with the power elite. The liberal class, which was betrayed and betrayed itself, has no role left to play. All hope lies now with those in the street.

Friday, November 11, 2011 (24 comments)

Chris Hedges: This One Could Take Them All Down; Transcript: Chris Hedges Talks From the Heart About Occupy Wall Street excoriating unions, moveon.org... while cherishing the #OWS movement.
Monday, August 25, 2014 (27 comments)

How the Brutalized Become Brutal Every criminal has a story. No one, except for perhaps a few psychopaths, wakes up wanting to cut off another person's head. Murder and other violent crimes almost always grow out of years of abuse of some kind suffered by the perpetrator. Even the most "civilized" among us are not immune to dehumanization.
Sunday, June 5, 2016 (15 comments)

Shut Down the Democratic National Convention We vote, in the end, for skillfully manufactured personalities. Neither Trump nor Clinton in office will hinder corporate hegemony. Nothing will change until we revolt, until we defy the corporate system, until we wake from our civic stupor. The goal of the elites is to keep us pacified.
Sunday, February 12, 2017 (61 comments)

The Elites Won't Save Us We are in the twilight stages of the rolling corporate coup d'e'tat begun four decades ago. We do not have much left to work with. We cannot trust our elites. We cannot trust our institutions. We must mobilize to carry out repeated and sustained mass actions. Waiting for the establishment to decapitate Trump and restore democracy would be collective suicide.

Monday, October 11, 2010 (37 comments)

How Democracy Dies: Lessons from a Master There is a yearning by tens of millions of Americans, lumped into a diffuse and fractious movement, to destroy the intellectual and scientific rigor of the Enlightenment. They seek out of ignorance and desperation to create a utopian society based on "biblical law."

Monday, April 2, 2012 (22 comments)

Someone You Love: Coming to a Gulag Near You If the National Defense Authorization Act is not reversed it will plunge us into despotism, leaving us without a voice, trapped in eddies of fear and terror, unsure of what small comment, what small action, could be misinterpreted to push us out of our jobs or send us to jail. This is the future before us. And we better fight back now while we can.

Saturday, December 7, 2013 (25 comments)

Chris Hedges on "The Pathology of the Rich" Truthdig columnist Chris Hedges discussed "the psychology of the super rich: their sense of entitlement, the dehumanization of workers, and mistaken belief that their wealth will insulate them from the coming storms" with The Real News Network's senior editor, Paul Jay.

Monday, November 22, 2010 (34 comments)

Power and the Tiny Acts of Rebellion We are reaching the breaking point. An explosion, unless we halt the increased pressure, seems inevitable. And what is left for those of us who cannot embrace the contaminants of violence? If the system shuts us out how can we influence it through nonviolent mechanisms of popular protest? How can we restore a civil society? How can we battle back against those who will mobilize hatred to cement into place an American fascism?

Monday, July 8, 2013 (16 comments)

We Are All Aboard the Pequod In our decline, hatred becomes our primary lust, our highest form of patriotism and a form of eroticism. We are made supine by hatred and fear. We deploy vast resources to hunt down jihadists and terrorists, real and phantom. We destroy our civil society in the name of a war on terror. We persecute those, from Julian Assange to Bradley Manning to Edward Snowden, who expose the dark machinations of power.

Monday, March 7, 2011 (5 comments)

This Time We're Taking the Whole Planet With Us Globalization is the modern articulation of the ancient ideology used by past elites to turn citizens into serfs and the natural world into a wasteland for profit. Nothing to these elites is sacred. Human beings and the natural world are exploited until exhaustion or collapse.
Monday, October 1, 2012 (19 comments)

What Is Happening to Muslims Will Happen to the Rest of Us The decision by the European Court of Human Rights last week to refuse to block the extradition of the radical Muslim cleric Abu Hamza al-Masri and four others to the United States on terrorism charges removes one of the last external checks on our emerging gulag state.

Monday, January 3, 2011 (76 comments)

"The Left Has Nowhere to Go' "The black swan question is whether something will erupt that is rare, extreme and unpredictable," Nader said. "It is amazing that it hasn't happened in any pockets of the country. How much more can the oppressed take before they revolt? And can they revolt without organizers? These are the two important questions. You have got to have organizers, and as of now we don't."
Monday, October 21, 2013 (85 comments)

Let's Get This Class War Started The top 1 percent in the United States own 40 percent of the nation's wealth while the bottom 80 percent own only 7 percent. Half of the country is now classified as poor or low-income. The real value of the minimum wage has fallen by $2.77 since 1968. Oligarchs do not believe in self-sacrifice for the common good. They never have. They never will. They are the cancer of democracy.

Monday, December 27, 2010 (13 comments)

2011: A Brave New Dystopia The noose is tightening. The era of amusement is being replaced by the era of repression. Tens of millions of citizens have had their e-mails and phone records turned over to the government. We are the most monitored and spied-on citizenry in human history.
Monday, December 5, 2016 (27 comments)

The Mafia State What comes next, history has shown, will not be pleasant. A cruel and morally bankrupt elite, backed by the organs of state security and law enforcement, will reduce workers to the status of serfs or slaves. The most benign dissent will be criminalized and crushed. America's elites have no external or internal constraints. They are barbarians. We will remove them from power or enter a new dark age.

Monday, November 5, 2012 (52 comments)

The S&M Election Our masters rely on our labor to make them wealthy, on our children for cannon fodder in war and on our collective chants for adulation. They would otherwise happily slip us rat poison. When they retreat into their inner sanctums, which they keep hidden from public view, they speak in the cold words of manipulation, power and privilege, words that expose their visions of themselves as beyond the reach of morality or law.
Sunday, December 13, 2015 (10 comments)

Capitalism's Cult of Human Sacrifice The 21 international climate summits that have been held over the decades have produced nothing but empty rhetoric, false promises and rising carbon emissions. Paris was no different. We must physically obstruct the extraction, transportation and refining of fossil fuels or face extinction. This is a war waged between the forces of life and the forces of death. It is a war we must not lose.

Monday, August 6, 2012 (61 comments)

The Science of Genocide On this day in 1945 the United States demonstrated that it was as morally bankrupt as the Nazi machine it had recently vanquished and the Soviet regime with which it was allied. Over Hiroshima, and three days later over Nagasaki, it exploded an atomic device that was the most efficient weapon of genocide in human history. For many of us, science has supplanted religion. We harbor a naive faith in the godlike power of science.

Monday, February 13, 2012 (8 comments)

Occupy Draws Strength From the Powerless Powerlessness is our strength. The survival of the movement depends on embracing this powerlessness. It depends on two of our most important assets -- utter and complete transparency and a rigid adherence to nonviolence, including respect for private property.

Monday, February 6, 2012 (36 comments)

The Cancer in Occupy Once the Occupy movement is painted as a flag-burning, rock-throwing, angry mob we are finished. If we become isolated we can be crushed. Losing the ability to show through nonviolent protest the corruption and decadence of the corporate state, would be crippling to the movement. It would reduce us to the moral degradation of our oppressors. And that is what our oppressors want.
Sunday, September 11, 2016 (39 comments)

Fooled Again Our democracy is dead. Clinton and Donald Trump do not have the power or the interest to revive it. They kneel before the war machine, which consumes trillions of dollars to wage futile wars and bankroll a bloated military. To defy the fortress state is political suicide. Politicians are courtiers to Wall Street.
Monday, December 29, 2014 (19 comments)

The Prison State of America The roughly 1 million prisoners who work for corporations and government industries in the American prison system are models for what the corporate state expects us all to become. And corporations have no intention of permitting prison reforms that would reduce the size of their bonded workforce. In fact, they are seeking to replicate these conditions throughout the society.
Monday, July 10, 2017 (31 comments)

Eating Our Way to Disease The animal agriculture industry knows its products are harming us, but it, along with the medical and drug industries, is making billions from illnesses caused by our diet. - 2017/07/09
Sunday, May 31, 2015 (235 comments)

Karl Marx Was Right Government expenditure accounts for 41 percent of GDP. Corporate capitalists intend to seize this money, hence the privatization of whole parts of the military, the push to privatize Social Security, the contracting of corporations to collect 70 percent of intelligence for our 16 intelligence agencies, as well as the privatization of prisons, schools and our disastrous for-profit health care service.

Tuesday, November 15, 2011 (26 comments)

This Is What Revolution Looks Like Welcome to the revolution. Our elites have exposed their hand. They have nothing to offer. They can destroy but they cannot build. They can repress but they cannot lead. They can steal but they cannot share. They can talk but they cannot speak. They have no ideas, no plans and no vision for the future.

Monday, July 29, 2013 (17 comments)

The Business of Mass Incarceration The failure on the part of the white liberal class to decry the exploding mass incarceration of the poor, and especially of African-Americans, means that as our empire deteriorates more and more whites will end up in prison alongside those we have condemned because of our indifference. And the mounting abuse of the poor is fueling an inchoate rage that will eventually lead to civil unrest.

Monday, July 4, 2011 (10 comments)

Ralph Nader Is Tired of Running for President If we do not sever ourselves from established systems of power, if we do not become in every action we undertake agents of rebellion, then the ecological, economic and, finally, human distortions that arise in times of confusion, suffering and collapse will overwhelm us.
Sunday, August 30, 2015 (50 comments)

The Great Unraveling Those of us who seek to create a world that has hope of viability have little time left. The neoliberal order, despoiling the Earth and enslaving the vulnerable, has to be eradicated. If we do not remove the ruling elites from power, if we do not overthrow the neoliberal order, and if we do not do it soon, we are doomed.

Monday, May 6, 2013 (26 comments)

The Death of Truth WikiLeaks shone a spotlight into the inner workings of empire -- the most important role of a press -- and for this it has become empire's prey. Those around the globe with the computer skills to search out the secrets of empire are now those whom empire fears most.

Monday, December 7, 2009 (38 comments)

Liberals Are Useless I don't dislike Obama—I would much rather listen to him than his smug and venal predecessor—though I expected nothing but a continuation of the corporate rape of the country. And that is what he has delivered. Obama is not the problem. We are.

Monday, May 14, 2012 (24 comments)

Colonized by Corporations Don't waste any more time or energy on the presidential election than it takes to get to your polling station and pull a lever for a third-party candidate -- just enough to register your obstruction and defiance -- and then get back out onto the street. That is where the question of real power is being decided.

Monday, October 10, 2011 (11 comments)

Why the Elites Are in Trouble The elites believe, and seek to make us believe, that globalization and unfettered capitalism are natural law, some kind of permanent and eternal dynamic that can never be altered. What the elites fail to realize is that rebellion will not stop until the corporate state is extinguished.
Sunday, July 12, 2015 (44 comments)

We Are All Greeks Now The corporate dismantling of civil society is nearly complete in Greece. It is far advanced in the United States. We, like the Greeks, are undergoing a political war waged by the world's oligarchs. No one elected them. They ignore public opinion. And, as in Greece, if a government defies the international banking community it is targeted for execution. The banks do not play by the rules of democracy.
Monday, September 22, 2014 (44 comments)

The Coming Climate Revolt If the response of the corporate state is repression rather than reform, then our strategy and our tactics must be different. We will have to cease our appealing to the system. We will have to view the state, including the Democratic Party, as antagonistic to genuine reform. We will have to speak in the language of ... revolution.
Monday, April 20, 2015 (15 comments)

Choosing Life The animal agriculture industry is an integral part of the corporate state. The corporate state's exploitation and impoverishment of workers and its poisoning of the environment, as well as its torture and violence toward animals, are carried out because of the obsession for greater and greater profit.
Monday, March 26, 2012 (8 comments)

The Polite Conference Rooms Where Liberties Are Saved and Lost The NDAA implodes our most cherished constitutional protections. It permits the military to function on U.S. soil as a civilian law enforcement agency. It authorizes the executive branch to order the military to selectively suspend due process and habeas corpus for citizens. The law can be used to detain people deemed threats to national security.
Monday, February 2, 2015 (24 comments)

Malcolm X Was Right About America "It is impossible for capitalism to survive, primarily because the system of capitalism needs some blood to suck," Malcolm said. "Capitalism used to be like an eagle, but now it's more like a vulture. It used to be strong enough to go and suck anybody's blood whether they were strong or not. But now it has become more cowardly, like the vulture, and it can only suck the blood of the helpless."
Sunday, September 6, 2015 (42 comments)

The Real Enemy Is Within Militarists and war profiteers are our greatest enemy. They use fear, bolstered by racism, as a tool in their efforts to abolish civil liberties, crush dissent and ultimately extinguish democracy. To produce weapons and finance military expansion, they ruin the domestic economy by diverting resources, scientific and technical expertise and a disproportionate share of government funds.
Sunday, March 20, 2016 (59 comments)

Voting With Our Feet There are mechanisms to wrest back our democracy. Voting in presidential elections is not one of them. Shutting down Trump rallies, as took place in Chicago, and blocking fracking sites are examples of the only form of direct democracy left. We must begin to mobilize around mass actions. We must, in large and small ways, disrupt the system.
Monday, June 22, 2015 (15 comments)

America's Slave Empire In Alabama prisons, as in nearly all such state facilities across the United States, prisoners do nearly every job, including cooking, cleaning, maintenance, laundry and staffing the prison barbershop. Only a few hundred of Alabama's 26,200 prisoners -- the system is designed to hold only 13,130 people -- are paid to work; they get 17 to 71 cents an hour. The rest are slaves.
Tuesday, June 23, 2015 (77 comments)

My hatred of Authority, Along With My Loathing for the Pretensions, Heartlessness, and Sense of Entitlement of the Rich The public's inability to grasp the pathology of our oligarchic corporate elite makes it difficult to organize effective resistance. Compliant politicians, entertainers, & our vapid, corporate-funded popular culture & news media hold up the elites as leaders to emulate. We are repeatedly assured that through diligence & hard work we can join them. We are taught to equate wealth with success-- narratives which veil the truth
Monday, January 11, 2016 (30 comments)

The Great Forgetting Donald Trump may be boorish, narcissistic, stupid, racist and elitist, but he does not have Hillary Clinton's carefully honed and chilling amoral artifice. It was she, and an ethically bankrupt liberal establishment, that created the fertile ground for Trump by fleecing the citizens on behalf of corporations and imposing the neoliberal project.

Wednesday, March 13, 2013 (11 comments)

Kill Anything That Moves Turse's book obliterates the image we have of ourselves as a good and virtuous nation. It mocks the popular belief that we have a right to impose our "virtues" on others by force. It exposes the soul of our military, which has achieved, through relentless propaganda and effective censorship, a level of public adulation that is terrifying.
Sunday, May 21, 2017 (33 comments)

The Death of the Republic The despotic forces that destroyed ancient Rome and other empires are destroying us. And removing Trump would not halt the disintegration.

Monday, January 16, 2012 (43 comments)

Why I'm Suing Barack Obama This demented "war on terror" is as undefined and vague as such a conflict is in any totalitarian state. Dissent is increasingly equated in this country with treason. Enemies supposedly lurk in every organization that does not chant the patriotic mantras provided to it by the state.

Monday, March 28, 2011 (9 comments)

The Collapse of Globalization The aim of the corporate state is not to feed, clothe or house the masses, but to shift all economic, social and political power and wealth into the hands of the tiny corporate elite. It is to create a world where the heads of corporations make $900,000 an hour and four-job families struggle to survive.
Wednesday, July 27, 2016 (63 comments)

The 1 Percent's Useful Idiots The fight will be hard and difficult. It will require love and self-sacrifice. It will require anger and courage. It is the greatest moral imperative before us. Those who do not defy the evil become its accomplice. We may not succeed. But we must be among those of whom future generations will say: They tried. They dared to dream. They dared to care. They dared to love.

Monday, January 9, 2012 (7 comments)

The Gospel of the Penniless, Jobless, Marginalized and Despised James Cone, perhaps the most important contemporary theologian in America, has spent a lifetime pointing out the hypocrisy and mendacity of the white church and white-dominated society while lifting up and exalting the voices of the oppressed.

Monday, January 23, 2012 (9 comments)

Thank You for Standing Up Turn off your televisions. Ignore the Newt-Mitt-Rick-Barack reality show. It is as relevant to your life as the gossip on "Jersey Shore." The real debate, the debate raised by the Occupy movement about inequality, corporate malfeasance, the destruction of the ecosystem, and the security and surveillance state, is the only debate that matters.
Monday, December 30, 2013 (13 comments)

Overthrow the Speculators Speculators at megabanks or investment firms such as Goldman Sachs are not, in a strict sense, capitalists. They do not make money from the means of production. They are parasites. They feed off the carcass of industrial capitalism. They produce nothing. They make nothing. They just manipulate money. Speculation in the 17th century was a crime. Speculators were hanged.
Monday, September 21, 2015 (43 comments)

What It Means to Be a Socialist There can be no accommodation with global capitalism. We will overthrow this system or be crushed by it. And at this moment of crisis we need to remind ourselves what being a socialist means and what it does not mean.

Friday, June 29, 2012 (15 comments)

The Righteous Road to Ruin Moral behavior is determined by our treatment of the weakest and most vulnerable among us. It is easy to be decent to your peers and those within your tribe. It is difficult to be decent to the oppressed and those who are branded as the enemy.
Monday, March 12, 2012 (39 comments)

Supreme Court Likely to Endorse Obama's War on Whistle-Blowers What we will live under if the Supreme Court upholds the use of the Espionage Act to punish those who expose war crimes and state lies will be a species of corporate fascism. And this closed society is, perhaps, only a few weeks or months away.

Monday, March 1, 2010 (16 comments)

Ralph Nader Was Right About Barack Obama The timidity of the left exposes its cowardice, lack of a moral compass and mounting political impotence. The left stands for nothing. The damage Obama and the Democrats have done is immense. But the damage liberals do the longer they beg Obama and the Democrats for a few scraps is worse.

Monday, April 8, 2013 (20 comments)

The Hijacking of Human Rights The current business of human rights means human rights for some and not for others. Human Rights Watch, Amnesty International, Physicians for Human Rights, the Peace Alliance, and Citizens for Global Solutions are all guilty of buying into the false creed that U.S. military force can be deployed to promote human rights. None of these groups stood up to oppose the invasion of Iraq or Afghanistan.

Friday, May 18, 2012 (22 comments)

A Victory for All of Us Rebellion is not waged because it will work; indeed in its noblest form it is waged when we know it will fail. Our existence, as Camus wrote, must itself be "an act of rebellion." Not to rebel, not to protect and nurture life even in the face of death, is spiritual and moral suicide.

Monday, December 6, 2010 (27 comments)

Happy as a Hangman Those who do not carry out acts of rebellion, no matter how small or seemingly insignificant, are guilty of solidifying and perpetuating these crimes. Those who do not act delude themselves into believing they are innocent. They are not.

Tuesday, June 16, 2009 (20 comments)

The American Empire Is Bankrupt This week marks the end of the dollar's reign as the world's reserve currency [1]. It marks the start of a terrible period of economic and political decline in the United States. And it signals the last gasp of the American imperium. That's over. It is not coming back. And what is to come will be very, very painful.
Saturday, April 16, 2016 (34 comments)

Revolution Is in the Air Corporations will continue to strip us of our remaining rights, carry out the deadly assault on the ecosystem, impoverish workers, make a mockery of our democracy and cannibalize what is left of the country. The system of corporate power is incapable of reform. It must be destroyed.

Monday, March 8, 2010 (18 comments)

Calling All Rebels The mounting anger and hatred, coursing through the bloodstream of the body politic, make violence and counter-violence inevitable. Brace yourself. The American empire is over. And the descent is going to be horrifying.
Monday, March 10, 2014 (35 comments)

Welcome to Satan's Ball Our elites have established the most efficient system of mass surveillance in history. They have abolished most of our civil liberties. They have trashed our economy for their own personal gain. They have looted state treasuries and thrown working men and women aside. Satan is again holding a great ball. You are not invited. I am not invited. Only the gangsters will be there. Putin will be an honored guest. So will Obama.

Monday, February 27, 2012 (12 comments)

Nader to Occupy: Help Raise the Minimum Wage There has been a steady decline in real wages for low-income workers. The call to raise the minimum wage is not only a matter of economic justice. The infusion of tens of billions of dollars into the hands of the working class would increase tax revenue, open up new jobs and lift consumer spending.
Sunday, May 3, 2015 (29 comments)

Make the Rich Panic It does not matter to the corporate rich who wins the presidential election. It does not matter who is elected to Congress. The rich have the power. They throw money at their favorites the way a gambler puts cash on his favorite horse. Money has replaced the vote. The wealthy can crush anyone who does not play by their rules.
Sunday, May 17, 2015 (70 comments)

The Pathology of the Rich White Family Drug use, crime and disintegrating families are the result of poverty, not race. Poor whites replicate this behavior. Take away opportunity, infuse lives with despair and hopelessness, and this is what you get. But that is something rich white families do not want people to know. If it were known, the rich would have to take the blame.
Monday, November 12, 2012 (72 comments)

Once Again -- Death of the Liberal Class The liberal establishment's inability to defy corporate power, to stand up for its supposed liberal beliefs, means its inevitable disappearance, along with the disappearance of traditional liberal values. This, as history has amply pointed out, is the road to despotism. And we are further down that road than many care to admit.
Sunday, March 1, 2015 (18 comments)

Tariq Ali: The Time Is Right for a Palace Revolution Tariq Ali: "I can't see the old way of reproducing a political party of the left, modeled on the Republican and Democratic structures, as working. These people only work with money. They do not even speak with very many ordinary people. It is credit-card democracy. The left cannot and should not emulate this. America is the hardest nut to crack, but unless it is cracked we are doomed."

Monday, September 19, 2011 (6 comments)

The Rev. Jeremiah Wright Recalls Obama's Fall From Grace Obama, once the glitter of power fades, will have to grapple with the fact that he was a traitor not only to his pastor, the man who married him and Michelle, who baptized his children and who kept him spiritually and morally grounded, but to himself. Wright retains what is most precious in life and what Obama has squandered -- his soul.
Monday, October 20, 2014 (29 comments)

The Imperative of Revolt Resistance will begin locally, with communities organizing to form autonomous groups that practice direct democracy outside the formal power structures, including the two main political parties. These groups will have to address issues such as food security, education, local governance, economic cooperation and consumption. And they will have to sever themselves, as much as possible, from the corporate economy.
Monday, January 5, 2015 (61 comments)

All Forms of Life Are Sacred A slave has only external value. A slave is a thing. This is what we have done to animals. Animals are property. Animal welfare laws cannot work because they are based on balancing the interests of humans and nonhumans. As long as animals are chattel property the animal owners win.
Monday, October 27, 2014 (20 comments)

The Myth of the Free Press The mass media are plagued by the same mediocrity, corporatism and careerism as the academy, labor unions, the arts, the Democratic Party and religious institutions. They cling to the self-serving mantra of impartiality and objectivity to justify their subservience to power. To effectively disseminate state propaganda the press must maintain the fiction of independence and integrity.
Thursday, March 3, 2016 (28 comments)

The Revenge of the Lower Classes and the Rise of American Fascism Democrats are playing a very dangerous game by anointing Hillary Clinton as their presidential candidate. She epitomizes the double-dealing of the college-educated elites, those who speak the feel-your-pain language of ordinary men and women, who hold up the bible of political correctness, while selling out the poor and the working class to corporate power.
Monday, February 24, 2014 (15 comments)

Edward Snowden's Moral Courage There is no free press without the ability of the reporters to protect the confidentiality of those who have the moral courage to make public the abuse of power. Those few individuals inside government who dared to speak out about the system of mass surveillance have been charged as spies or hounded into exile. Any state that has the ability to inflict full-spectrum dominance on its citizens is not a free state.

Tuesday, April 20, 2010 (20 comments)

Noam Chomsky Has "Never Seen Anything Like This' The mood of the country is frightening. The level of anger, frustration and hatred of institutions is not organized in a constructive way. It is going off into self-destructive fantasies." If the polls are accurate it is not the Republicans but the right-wing Republicans, the crazed Republicans, who will sweep the next election."
Sunday, February 15, 2015 (21 comments)

"Pornography Is What the End of the World Looks Like" The VCR, the DVD and, later, the Internet allowed porn to be pumped into individual homes. The glossy, still images of Playboy, Penthouse and Hustler became tame, even quaint. America, and much of the rest of the world, became pornified. The income of the global porn industry is estimated at $96 billion, with the United States market worth about $13 billion.
Monday, April 14, 2014 (18 comments)

The Myth of Human Progress and the Collapse of Complex Societies To emotionally accept impending disaster, to attain the gut-level understanding that the power elite will not respond rationally to the devastation of the ecosystem, is as difficult to accept as our own mortality. The most daunting existential struggle of our time is to ingest this awful truth -- intellectually and emotionally -- and rise up to resist the forces that are destroying us.
Tuesday, June 16, 2015 (55 comments)

America's Electoral Farce Evil lurks within the body politic. It is fueled by an induced ignorance. The specter of meaningless presidential elections caters to this idiocy. Our corporate masters are counting on most of us remaining entranced by the shadows they project on the wall of the cave.

Monday, June 13, 2011 (9 comments)

No Justice in Kafka's America The state, by making us afraid, is able to justify the disease of permanent war and the silencing of those who dare to dissent. The terrible suffering we have unleashed throughout the Middle East is rendered invisible if there is no one to decry it and document it.
Sunday, October 30, 2016 (44 comments)

American Irrationalism Candidates Trump and Clinton have no plans to halt our slide to oblivion. They are part of the circus. They, like all of the other elites, profit from the system that is destroying us. They lack the incentive and probably the capacity to challenge the structures and assumptions that define corporate capitalism. Today's politics is just one more product of a diseased culture.
Monday, November 11, 2013 (11 comments)

The Revolutionaries in Our Midst Hammond said resistance must be a way of life. "The truth," he said, "will always come out." He cautioned activists to be hyper-vigilant and aware that "one mistake can be permanent." But he added, "Don't let paranoia or fear deter you from activism. Do the down thing!"

Monday, October 18, 2010 (3 comments)

Heroes for the Beaten, Foreclosed on, Imprisoned Masses Staughton Lynd could have built an enviable career as an academic but for his conscience. His conscience led him as a young undergraduate disgusted by the elitism around him to drop out of Harvard, and tortured him when he returned to finish his degree.

Monday, August 29, 2011 (9 comments)

The Election March of the Trolls We have to create monastic enclaves where we can retain and nurture the values being rapidly destroyed by the wider corporate culture and build the mechanisms of self-sufficiency that will allow us to survive. The corporate coup is over. We have lost. The trolls have won. We have to face our banishment.

Sunday, October 16, 2016 (27 comments)

Donald Trump: The Dress Rehearsal for Fascism Any system of prolonged political paralysis and failed liberalism vomits up monsters. And the longer we remain in a state of political paralysis -- especially as we stumble toward another financial collapse -- the more certain it becomes that these monsters will take power.
Monday, September 1, 2014 (26 comments)

The Last Gasp of Climate Change Liberals The climate change march in New York on Sept. 21, expected to draw as many as 200,000 people, is one of the last gasps of conventional liberalism's response to the climate crisis. It will take place two days before the actual gathering of world leaders in New York called by U.N. Secretary-General Ban Ki-moon to discuss the November 2015 U.N. Climate Conference in Paris.

Sunday, September 18, 2016 (15 comments)

The Courtiers and the Tyrants The infusion of corporate money into the Democratic Party left the liberals in the party with a stark choice -- serve corporate power or get pushed out. Those, like the Clintons, who were willing to walk away from the core values of liberalism profited. At that point they became liberals only in name. They were assigned their part in the empty political exercise, full of sound and fury, signifying nothing.
Monday, December 15, 2014 (2 comments)

ISIS -- the New Israel ISIS is a mortal threat to the House of Saud. It is a open challenge to the religious authority of the Saudi ruling family, which is the custodian of Mecca, the site of the holiest shrine in Islam. It challenges, by anointing Baghdadi as caliph, the right of the Saudis to determine religious doctrine.
Monday, October 2, 2017 (23 comments)

The End of Empire The deep disillusionment and anger that led to Donald Trump's election -- a reaction to the corporate coup d'etat and the poverty afflicting at least half of the country -- have destroyed the myth of a functioning democracy. The empire will collapse and the nation will consume itself within our lifetimes if we do not wrest power from those who rule the corporate state.
Sunday, March 12, 2017 (17 comments)

The Dance of Death The Trump appointees -- Steve Bannon, Jeff Sessions, Rex Tillerson, Steve Mnuchin, Betsy DeVos, Wilbur Ross, Rick Perry, Alex Acosta and others -- do not advocate innovation or reform. They are Pavlovian dogs that salivate before piles of money. They are hard-wired to steal from the poor and loot federal budgets. Idiots and charlatans, the handmaidens of death, lure us into the abyss.
Monday, February 3, 2014 (54 comments)

The Menace of the Military Mind The military exerts nearly total control over the lives of its members. Many of the marks of civilian life are stripped away. Personal modes of dress, hairstyle, speech and behavior are heavily regulated. Individuality is physically and then psychologically crushed. Aggressiveness is rewarded. Compassion is demeaned. Violence is the favorite form of communication.

Monday, November 1, 2010 (15 comments)

The Phantom Left Wall Street's looting of the Treasury, the curtailing of our civil liberties, the millions of fraudulent foreclosures, the long-term unemployment, the bankruptcies from medical bills, the endless wars in the Middle East and the amassing of trillions in debt that can never be repaid are pushing us toward a Hobbesian world of internal collapse.
Sunday, January 8, 2017 (23 comments)

When Fear Comes The more despotic a regime becomes, the more it creates a climate of fear that transforms into terror. At the same time, it invests tremendous energy and resources in censorship and propaganda to maintain the fiction of the just and free state. Once rights become privileges that the state can revoke, they will eventually be taken away from everyone.

Monday, October 28, 2013 (54 comments)

Our Invisible Revolution If a nonviolent popular movement is able to ideologically disarm the bureaucrats, civil servants and police -- to get them, in essence, to defect -- nonviolent revolution is possible. But if the state can organize effective and prolonged violence against dissent, it spawns reactive revolutionary violence, or what the state calls terrorism.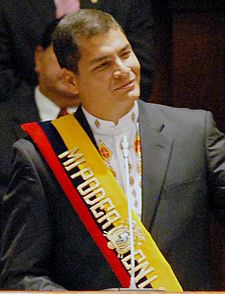 Monday, October 3, 2016 (16 comments)

The Empire Strikes Back Corporate leviathans and the imperialist agencies that work on their behalf are once again reshaping Latin America into havens for corporate exploitation. It is the eternal story of the struggle by the weak against the strong, the poor against the rich, the powerless against the powerful, and those who would be free against the forces of imperialism.
Monday, May 18, 2009 (16 comments)

The Disease of Permanent War Massive military spending in this country, climbing to nearly $1 trillion a year and consuming half of all discretionary spending, has a profound social cost. Bridges and levees collapse. Schools decay. Domestic manufacturing declines. Trillions in debts threaten the viability of the currency and the economy. The poor, the mentally ill, the sick and the unemployed are abandoned. Human suffering--including our own--is the price
Monday, March 17, 2014 (23 comments)

Israel's War on American Universities Israel has for decades been able to frame the discussion about the Palestinians. But its control of the narrative is coming to an end. As Israel loses ground it will viciously and irrationally attack all truth tellers, even if they are American students, and especially if they are Jews.

Monday, January 28, 2013 (38 comments)

White Power to the Rescue The steady rise of ethnic nationalism over the past decade, the replacing of history with mendacious and sanitized versions of lost glory, is part of the moral decay that infects a dying culture. It is a frightening attempt, by those who are desperate and trapped, to escape through invented history their despair, impoverishment and hopelessness.
Sunday, February 14, 2016 (85 comments)

Bernie Sanders' Phantom Movement No movement or political revolution will ever be built within the confines of the Democratic Party. And the repeated failure of the American left to grasp the duplicitous game being played by the political elites has effectively neutered it as a political force. History, after all, should count for something.
Monday, November 10, 2014 (30 comments)

Saving the Planet, One Meal at a Time We can, by becoming vegan, refuse to be complicit in the torture of billions of animals for corporate profit and can have the well-documented health benefits associated with a plant-based diet, especially in the areas of heart disease and cancer.

Monday, August 18, 2014 (31 comments)

Chris Hedges: Rebellion in Ferguson: A Rising Heat in the Suburbs Amid ongoing strife in Ferguson, Mo., civil rights veteran Lawrence Hamm foresees social unrest shifting out of the inner cities that erupted in the 1960s.

Monday, April 9, 2012 (19 comments)

The Real Health Care Debate It's not necessary to force Americans to buy private health insurance to achieve universal coverage. There is a proven alternative that Congress didn't seriously consider, and that is a single payer national health insurance system. Congress could have taken seriously evidence presented by single payer medical doctors that a single payer system is the only way to both control costs and cover everyone.

Monday, April 23, 2012 (15 comments)

The Globalization of Hollow Politics There was a lot of red, white and blue, the colors of the French flag. There was the final shout of "Vive la France." I could, with a few alterations, have been at a football rally in Amarillo, Texas. I had hoped for a little more gravitas. But as the French cultural critic Guy Debord astutely grasped, politics, even allegedly radical politics, has become a hollow spectacle.
Sunday, September 10, 2017 (19 comments)

The Great Flood Droughts, floods, famines and disease will eventually see the collapse of social cohesion in large parts of the globe, including U.S. coastal areas. The insecurity, hunger and desperation among the dispossessed of the earth will give rise to ad hoc militias, crime and increased acts of terrorism. It is the beginning of the end. Ask not for whom the bell tolls. It tolls for thee.

Monday, February 11, 2013 (11 comments)

The NDAA and the Death of the Democratic State The courts will now decide if we will fatally damage our democracy and become a military state or protect what is left of our rights as citizens. If we lose, the power of the military to detain citizens, strip them of due process and hold them indefinitely in military prisons will become a terrifying reality.
Sunday, October 29, 2017 (24 comments)

American Psychosis Reality is under assault. Verbal confusion reigns. Truth and illusion have merged. Mental chaos makes it hard to fathom what is happening. We feel trapped in a hall of mirrors. Exposed lies are answered with other lies. The rational is countered with the irrational. We are entering a period of national psychological trauma.
Friday, June 24, 2016 (14 comments)

2008 All Over Again Economies built on scaffolds of debt eventually collapse. There comes a moment when the service of the debt, as we see in Greece, becomes unsustainable. More and more draconian austerity measures are imposed on a captive public to pay banks and bondholders until these measures reach an intolerable level. The people revolt. The system crashes. This is what happened in Britain.
Monday, April 28, 2014 (32 comments)

The Crime of Peaceful Protest The corporate state, utterly incapable of addressing the grievances and injustices endured by the underclass, is extremely nervous about the mass movements that have swept the country in recent years. And if protests erupt again -- as I think they will -- the state hopes it will have neutralized much of the potential leadership. Being an activist in peaceful mass protest is the only real "crime" McMillan has committed.

Monday, December 5, 2011 (11 comments)

Where Were You When They Crucified My Movement? The Occupy movement is the force that will revitalize traditional Christianity in the United States or signal its moral, social and political irrelevance.
Monday, September 14, 2015 (62 comments)

Where is Our Jeremy Corbyn? We have yet to mount this battle effectively in the United States. But we too must work to build a socialist nation. We may not win, but this fight is the only hope left to save ourselves from the predatory forces bent on the destruction of democracy and the ecosystem on which we depend for life. If the forces that oppose us triumph, we will have no future left.
Sunday, January 3, 2016 (8 comments)

The American Empire: Murder Inc. Terror, intimidation and violence are the glue that holds empire together. Aerial bombardment, drone and missile attacks, artillery and mortar strikes, targeted assassinations, massacres, the detention of tens of thousands, death squad killings, torture, wholesale surveillance, extraordinary renditions, curfews, propaganda, a loss of civil liberties and pliant political puppets are the grist of our wars and proxy wars.
Monday, September 3, 2012 (21 comments)

Life Is Sacred Voting is useless. But while I support these heroic acts of resistance, I increasingly fear they may have little effect. This does not mean we should not resist. Resistance is a moral imperative. We cannot use the word "hope" if we do not fight back. But the corporations will employ deadly force to protect their drive to extract the last bit of profit from life.
Sunday, June 11, 2017 (13 comments)

The Age of Anger With the rise of Trump, it is clear the "cord of consciousness" has also been severed in the twilight days of the American empire. Once we no longer acknowledge or understand our own capacity for evil, once we no longer know ourselves, we become monsters who devour others and finally devour ourselves.
Monday, May 11, 2015 (8 comments)

A Nation of Snitches Totalitarian states record even the most banal of our activities so that when it comes time to lock us up they can invest these activities with subversive or criminal intent. And citizens who know, because of the courage of Edward Snowden, that they are being watched but naively believe they "have done nothing wrong" do not grasp this dark and terrifying logic.

Monday, November 15, 2010 (13 comments)

The Origin of America's Intellectual Vacuum Universities stand as cowardly, mute and silent accomplices of the corporate state, taking corporate money and doing corporate bidding. And those with a conscience inside the walls of the university understand that tenure and promotion require them to remain silent.
Monday, April 17, 2017 (3 comments)

Putting the War in Syria in Full Context It's been more than a week since the Trump administration abruptly switched out of "America first" mode and into intervention mode in Syria, and the public should be asking important questions.
Sunday, April 3, 2016 (44 comments)

The Lie of Patriotism War, up close, bears no relation to the myth. It is depraved and cruel. It has nothing to do with noble ends or justice. Killing is a dirty, ugly business. There is a vast disparity between war's reality and the myth peddled by the press, the entertainment industry, politicians and churches.

Sunday, December 11, 2016 (29 comments)

Demagogue-in-Chief Trump is the sick expression of a dysfunctional political system and mass culture that celebrate the most depraved aspects of human nature -- greed, a lust for power, a thirst for adulation and celebrity, a penchant for the manipulation of others, dishonesty, a lack of remorse and a frightening pathology in which reality is ignored.
Monday, September 26, 2016 (15 comments)

Police Killings Won't Stop Innocent men and women may no longer be lynched on a tree, but they are lynched on death row and in the streets of New York, Baltimore, Ferguson, Charlotte and dozens of other cities. They are lynched for the reasons poor black people have always been lynched -- to create a reign of terror that serves as an effective form of social control.
Sunday, July 16, 2017 (5 comments)

Eugene Debs and the Kingdom of Evil We have to begin all over again. And we must do so understanding, as Debs did, that any accommodation with members of the capitalist class is futile and self-defeating. They are the enemy. They will degrade and destroy everything, including the ecosystem, to get richer. They are not capable of reform.
Monday, March 9, 2015 (25 comments)

The Whoredom of the Left If we accept prostitution as legal, we will take one more collective step toward the global plantation being constructed by our corporate pimps.
Monday, October 6, 2014 (17 comments)

The Trial of Stanley L. Cohen: Justice as Farce Now that the state has codified this judicial lynching, the legal equivalent of pre-emptive war, it will be used on the rest of us, as many activists in the environmental, anti-globalization, anti-nuclear, sustainable agriculture and anarchist movements are discovering.

Monday, November 4, 2013 (15 comments)

Imploding the Myth of Israel Israel has been poisoned by the psychosis of permanent war. It has been morally bankrupted by the sanctification of victimhood, which it uses to justify an occupation that rivals the brutality and racism of apartheid South Africa. Its democracy -- which was always exclusively for Jews -- has been hijacked by extremists who are pushing the country toward fascism.
Sunday, November 19, 2017 (9 comments)

Behind the Mask of the "Moderates" It does not matter, as illustrated by the Republican tax plan now before the U.S. Senate, what is just or what the public supports. There are no institutions left in the United States that can authentically be called democratic. The end result of this elaborate charade is embodied in the rise of the grotesque spectacle of the Trump administration.
Monday, July 30, 2012 (10 comments)

The Perversion of Scholarship Fraternities, sororities and football, along with other outsized athletic programs, have decimated most major American universities. Scholarship, inquiry, self-criticism, moral autonomy and a search for artistic and esoteric forms of expression--in short, the world of ethics, creativity and ideas--are shouted down by the drunken chants of fans in huge stadiums, the pathetic demands of rich alumni for national championships...

Wednesday, September 18, 2013 (19 comments)

The Dead Rhetoric of War Twelve long years of fruitless war in Afghanistan and another 10 in Iraq have left the public wary of the lies of politicians, sick of endless violence of empire and unwilling to continue to pump trillions of dollars into a war machine that has made a small cabal of defense contractors and arms manufacturers such as Raytheon and Halliburton huge profits while we are economically and politically hollowed out from the inside.
Sunday, March 26, 2017 (41 comments)

The Warring Kleptocrats It is all entertainment all the time. It is the natural result of a media that long ago gave up journalism to keep us amused. Trump was its creation. And now we get a daily "Gong Show" out of the White House. It is good for Trump. It is good for the profits of the cable news networks. But it keeps us distracted as the kleptocrats transform the country into a banana republic.

Monday, May 16, 2011 (5 comments)

The Obama Deception: Why Cornel West Went Ballistic West, who did 65 campaign events for Obama, believed in the potential for change and was encouraged by the populist rhetoric of the Obama campaign. He now nurses, like many others who placed their faith in Obama, the anguish of the deceived, manipulated and betrayed.
Sunday, December 6, 2015 (21 comments)

Apocalyptic Capitalism Since the first summit more than 20 years ago, carbon dioxide emissions have soared. Placing faith in our political and economic elites, who have mastered the arts of duplicity and propaganda on behalf of corporate power, is the triumph of hope over experience. As the elites mouth platitudes about saving the climate they are shoving still another trade agreement, the Trans-Pacific Partnership (TPP), down our throats.
Tuesday, September 1, 2009 (7 comments)

Go to Pittsburgh, Young Man, and Defy Your Empire This is an opportunity to defy the titans of the corporate state and speak in words that describe our reality. The power elite fear these words. If these words seep into the population, if they become part of our common vernacular, the elite and the systems they defend will be unmasked. Our collective self-delusion will be shattered. These words of defiance expose the lies and crimes the elite use...

Monday, July 11, 2011 (11 comments)

Carlos Montes and the Security State: A Cautionary Tale Poor urban neighborhoods, which bear the brunt of the estimated 40,000 SWAT team assaults that take place every year, have already learned what is only dimly being understood by the rest of us -- in the eyes of the state we are increasingly no longer citizens with constitutional rights but enemy combatants.
Monday, January 27, 2014 (8 comments)

The Myth of Human Progress and the Collapse of Complex Societies To emotionally accept impending disaster, to attain the gut-level understanding that the power elite will not respond rationally to the devastation of the ecosystem, is as difficult to accept as our own mortality. The most daunting existential struggle of our time is to ingest this awful truth--intellectually and emotionally--and rise up to resist the forces that are destroying us.
Monday, April 27, 2015 (13 comments)

Rise of the New Black Radicals The emerging revolt, although it comes in many colors, speaks many languages and has many belief systems, is united around a common enemy. Bonds of solidarity and consciousness are swiftly uniting the wretched of the earth against our corporate masters.
Sunday, November 27, 2016 (9 comments)

We Are Waiting For The Barbarians The U.S. Constitution will be in effect suspended. Personal freedom, including freedom of expression, freedom of the press, freedom to organize and freedom of assembly, will be abolished. Privacy will be formally eradicated. Search warrants will be unnecessary. When they come, the loss of freedoms will be openly acknowledged and made permanent.
Monday, June 29, 2015 (17 comments)

The Lonely American Corporate propaganda has become so potent that many Americans are addicted. We must leave our isolated rooms. We must shut out these images. We must connect with those around us. It is only the communal that will save us. It is only the communal that will allow us to build a movement to resist.
Sunday, September 3, 2017 (14 comments)

Diseases of Despair A decline in status and power, an inability to advance, a lack of education and health care and a loss of hope are crippling forms of humiliation. This humiliation fuels loneliness, frustration, anger and feelings of worthlessness. In short, when you are marginalized and rejected by society, life often has little meaning.
Saturday, May 14, 2016 (10 comments)

Welcome to 1984 Much of the left, especially with the Democratic Party's blatant rigging of the primaries to deny Bernie Sanders the nomination, grasps that change will come only by building mass movements. This gives the left, at least until these protofascist forces also give up on the political process, a window of opportunity. If we do not seize it, Nader warns, we may be doomed.
Sunday, November 29, 2015 (16 comments)

The Age of the Demagogues Americans see no future. They have abandoned hope. Their despair now infects a shrinking and desperate middle class. They feel isolated, vulnerable and frightened. They yearn for moral and economic renewal, revived greatness, and vengeance. And many are desperately hunting for a savior outside the established political order.

Thursday, October 1, 2009 (2 comments)

The War on Language "Words may be little doses of arsenic," he wrote. "They are consumed without being noticed; they seem at first to have no effect, but after a while, indeed, the effect is there."
Sunday, February 7, 2016 (17 comments)

Flint's Crisis Is About More Than Water The crisis in Flint is far more ominous than lead-contaminated water. It is symptomatic of the collapse of our democracy. Corporate power is not held accountable for its crimes. Everything is up for sale, including children. The primacy of profit throughout the society takes precedence over life itself, including the life of the most vulnerable. This corporate system of power knows no limits.
Monday, June 23, 2014 (27 comments)

The Ghoulish Face of Empire We are not, as we thought when we entered Iraq, the omnipotent superpower able in a swift and brutal stroke to bend a people to our will. We are something else. Fools and murderers. Blinded by hubris. Faded relics of the Cold War. And now, in the final act of the play, we are crawling away. Our empire is dying.
Monday, December 23, 2013 (9 comments)

Food Behind Bars Isn't Fit for Your Dog Aramark, often contracted to provide food to prisoners at about a dollar a meal, is one of numerous corporations, from phone companies to construction firms, that have found our grotesque system of mass incarceration to be very profitable. The bodies of the poor, when they are not captive, are worth little to corporations. But bodies behind bars can each generate $40,000 to $50,000 a year for corporate coffers.
Monday, September 29, 2014 (17 comments)

Becoming Hezbollah's Air Force Violence as a primary form of communication has become normalized. It is not politics by other means. It is politics. Democrats are as infected as Republicans. The war machine is impervious to election cycles. It bombs, kills, maims, tortures, terrorizes and destroys as if on autopilot. We have surrendered our political agency and our role as citizens to the masters of war.
Monday, July 9, 2012 (17 comments)

How to Think; A remedy for a nation of the blind Corporate capitalism, if left unchecked, will kill us. Yet we refuse, because we cannot think and no longer listen to those who do think, to see what is about to happen to us. We have created entertaining mechanisms to obscure and silence the harsh truths, from climate change to the collapse of globalization to our enslavement to corporate power, that will mean our self-destruction.

Sunday, October 23, 2016 (10 comments)

How Power Works When the state decides to isolate, discredit and crush you it has innumerable ways to do so. The press often is manipulated. Employers blacklist you. A gullible population is made to believe the caricature of you as a traitor or an enemy. Such smear campaigns are now directed against Julian Assange, Chelsea Manning and Edward Snowden.

Tuesday, May 3, 2011 (27 comments)

On Osama bin Laden's Death While I certainly fear al-Qaida, I know its intentions. I know how it works. I spent months of my life reconstructing every step Mohamed Atta took. While I don't in any way minimize their danger, I despair. I despair that we as a country, as Nietzsche understood, have become the monster that we are attempting to fight.

Monday, October 14, 2013 (21 comments)

The Folly of Empire The populations of dying empires are passive because they are lotus-eaters. There is a narcotic-like reverie among those barreling toward oblivion. They retreat into the sexual, the tawdry and the inane, retreats that are momentarily pleasurable but ensure self-destruction. They naively trust it will all work out. It is collective self-delusion, a retreat into magical thinking.
Sunday, February 26, 2017 (12 comments)

The Return of American Race Laws White Europeans who are undocumented are not being targeted. The executive orders of President Trump are directed against people of color. They begin from the premise that white Americans are the true victims of neoliberalism, deindustrialization and falling living standards. The Trump orders are written not to make America great again but to make America white.
Tuesday, December 29, 2015 (13 comments)

The Illusion of Freedom Consequences We are "free" only as long as we play our assigned parts. Once we call out power for what it is, once we assert our rights and resist, the chimera of freedom will vanish. The iron fist of the most sophisticated security and surveillance apparatus in human history will assert itself with a terrifying fury. Donald Trump is following this script.
Monday, May 15, 2017 (29 comments)

Trump Is the Symptom, Not the Disease Demagogues rise up in failed states that destroy their own democratic institutions and the rule of law. What is done to the populations we allow to be demonized will be done to all of us. A narcissist and imbecile may be turning the electric shocks on and off, but the problem is the corporate state, and unless we dismantle that, we are doomed.
Monday, May 5, 2014 (27 comments)

The Post-Constitutional Era The government, by ignoring the rights and needs of ordinary citizens, is jeopardizing its legitimacy. This is dangerous. When a citizenry no longer feels that it can find justice within the organs of power, when it feels that the organs of power are the enemies of freedom and economic advancement, it makes war on those organs. The Supreme Court ruling on our challenge is one more signpost on the road to dystopia.

Monday, April 16, 2012 (17 comments)

First They Come For the Muslims The government is destroying the legal framework of our country. They are twisting it out of recognition to make it appear as though what they're doing is legal. The opinions of the court are now only lame excuses as to why the courts can't do justice.

Monday, September 30, 2013 (36 comments)

The Sparks of Rebellion as the government continues to let the fossil fuel industry ravage the planet, the future will increasingly be one of open conflict. This battle against the corporate state, right now, is primarily about infrastructure. We need an infrastructure to build revolt. The corporate state is determined to deny us one.
Sunday, June 12, 2016 (27 comments)

We Must Understand Corporate Power to Fight It There is no more will to reform, or to accommodate the needs and rights of the citizens by the corporate state. But until the last moment, this reality will be hidden behind the empty rhetoric of democracy and reform. Repressive regimes gradually institute harsher and harsher forms of control while denying their intentions. By the time a captive population grasps what is happening, it is too late.

Sunday, March 5, 2017 (13 comments)

Donald Trump's Greatest Allies Are the Liberal Elites Trump, who is as gullible as the most habitual television viewer, exemplifies our cultural and political death. He is no more "authentic" than Hillary Clinton. But he appears on our screens as more authentic because he is more deeply embedded in the medium that controls our thoughts. He is what is vomited up from the perverted zeitgeist of a nation entranced and dominated by electronic hallucinations.
Monday, January 2, 2017 (26 comments)

Defying Donald Trump's Kleptocracy Trump is impulsive, ignorant and inept. His corruption and greed are so unfettered he may become a burden and embarrassment to his party and the nation, as well as a danger to himself. The longer he stumbles in the unfamiliar corridors of governmental power the more vulnerable he becomes. But if we are not in the streets to hold the system accountable he may be able to cling to power and inflict significant damage.
Sunday, February 5, 2017 (26 comments)

Make America Ungovernable Trump loyalists are counting on enough support from the police, the military, private contractors and the organs of internal security such as Homeland Security and the FBI, along with newly empowered white vigilante groups, to physically crush those who defy them. They will attempt to use fear and even terror to paralyze the population into acquiescence.
Monday, April 13, 2015 (16 comments)

For Nader, Defiance Is a Way of Life Nader still writes letters to the powerful, pounded out on his 50-year-old manual Underwood typewriter, but they are rarely answered. That he writes them, that he refuses to surrender and doggedly struggles against all odds for a restoration of American democracy and the rule of law, makes Nader one of the moral and intellectual giants of our age.

Monday, August 20, 2012 (7 comments)

The War in the Shadows There are now many thousands of clandestine operatives, nearly all of them armed and equipped with a license to kidnap, torture and kill, working overseas or domestically with little or no oversight and virtually no transparency. When you empower these kinds of people you snuff out the rule of law. You empower criminals and assassins.

Monday, January 25, 2010 (8 comments)

Democracy in America Is a Useful Fiction The most powerful instruments of state power and control are effectively removed from public discussion. We, as imperial citizens, are taught to be contemptuous of government bureaucracy, yet we stand like sheep before Homeland Security agents in airports and are mute when Congress permits our private correspondence and conversations to be monitored and archived.
Monday, March 30, 2015 (10 comments)

No One Is Free Until All Are Free The sexual abuse of poor girls and women expands the divide between the predators and the prey, the exploiters and the exploited. And in every war zone, as in every boomtown that rises up around extraction industries, you find widespread sexual exploitation by bands of men.

Tuesday, February 16, 2010 (6 comments)

The Info Super-Sewer; Are Corporations Using the Net to Accelerate Our Cultural, Political and Economic Decline? Are Corporations Using the Net to Accelerate Our Cultural, Political and Economic Decline?
Monday, January 19, 2015 (6 comments)

"You Have a Mother" The Nazi extermination of 12 million people, including 6 million Jews, was a colossal, tragic and absurd waste of human life. I wrote this piece to say that the fierce and protective love of a mother and a father is stronger than hate. It can overcome evil.
Monday, November 13, 2017 (54 comments)

RT America Torched in Witch Hunt '17 Wall Street is run by a criminal class. Our debt is unsustainable, especially once the dollar is no longer the world's reserve currency, and like all decaying empires we are headed for collapse. The DNI report clarifies what the ruling elites fear -- not fake news but the truth. And the truth is that the elites have destroyed the country and are traitors to democracy.

Monday, September 14, 2009 (9 comments)

Stop Begging Obama and Get Mad There is a yawning indifference at home about what is happening in Iraq and Afghanistan. The hollow language of heroism and glory, used by the war makers and often aped by those in the media, allows the nation to feel good about war, about "service." But it is also a way of muzzling the voices that attempt to tell us the truth about war.
Sunday, November 6, 2016 (22 comments)

Defying the Politics of Fear Our only chance to overthrow corporate power comes from those who will not surrender to it, who will hold fast to the causes of the oppressed no matter what the price, who are willing to be dismissed and reviled by a bankrupt liberal establishment, who have found within themselves the courage to say no, to refuse to cooperate.
Monday, September 8, 2014 (21 comments)

Driving American Politics Underground The squabbles among the power elites, rampant militarism and the disease of imperialism, along with a mindless nationalism that characterizes all public debate, have turned officially sanctioned politics into a carnival act. Politics in the hands of the corporate state is anti-politics. It is designed to denigrate and destroy the values that make a liberal democracy and political participation possible.

Sunday, July 10, 2016 (27 comments)

Legalized Murder and the Politics of Terror The state insists that to combat the "lawlessness" of those it has demonized it must be emancipated from the constraints of the law. The unrestricted and arbitrary subjugation of one despised group, stripped of equality before the law, conditions the police to employ brutal tactics against the wider society. A world without empathy rejects as an absurdity the call to love your neighbor as yourself.

Monday, October 24, 2011 (19 comments)

Occupiers Have To Convince The Other 99 Percent The power of the Occupy Wall Street movement is that it has not replicated the beliefs of the New Left. Rather, it is rooted in the moral imperatives of justice and self-sacrifice. It seeks to rebuild the bridges to labor, the poor and the working class.
Monday, October 13, 2014 (14 comments)

Chris Hedges: Ordained to Write Three decades ago Chris Hedges sought to become a minister and report the war in El Salvador. A church committee refused to see his work as a journalist as a valid call to the ministry. On Oct. 5 his ordination--marked by addresses from James Cone and Cornel West--finally took place.

Monday, March 25, 2013 (28 comments)

The Day That TV News Died he celebrity trolls who currently reign on commercial television, who bill themselves as liberal or conservative, read from the same corporate script. They spin the same court gossip. They ignore what the corporate state wants ignored. They champion what the corporate state wants championed.

Monday, October 29, 2012 (39 comments)

Why I'm Voting Green The November election is not a battle between Republicans and Democrats. It is not a battle between Barack Obama and Mitt Romney. It is a battle between the corporate state and us. And if we do not immediately engage in this battle we are finished, as climate scientists have made clear.
Monday, April 10, 2017 (15 comments)

The Pandora's Box of War Amid the U.S. outrage over Syrian civilian deaths from banned weapons, we should not forget America's role in creating and perpetuating the seemingly endless conflict. - 2017/04/07

Sunday, November 1, 2015 (23 comments)

Sheldon Wolin and Inverted Totalitarianism Money has effectively replaced the vote. Every current presidential candidate--including Bernie Sanders--understands that "the subject of empire is taboo in electoral debates." The citizen is irrelevant. He or she is nothing more than a spectator, allowed to vote and then forgotten once the carnival of elections ends and corporations and their lobbyists get back to the business of ruling.
Monday, November 24, 2014 (31 comments)

Why We Need Professional Revolutionists The revolutionist is a curious hybrid of the practical and the impractical. He or she is aware of facing nearly impossible odds. The revolutionist has at once a lucid understanding of power, along with the vagaries of human nature, and a commitment to overthrowing power. And it is the revolutionist alone who can save us from corporate tyranny.

Monday, May 9, 2011 (12 comments)

Your Taxes Fund Anti-Muslim Hatred News personalities, politicians, self-appointed experts on the Muslim world, and law enforcement and intelligence officials, as well as the Christian right, have successfully demonized Muslims in the United States since the attacks of 2001. It is acceptable to say things openly about Muslims that could never be said about any other ethnic group.
Monday, April 6, 2009 (12 comments)

Resist or Become Serfs Our actual unemployment rate, when you include those who have stopped looking for work and those who can only find part-time jobs, is not 8.5 percent but 15 percent. A sixth of the country is now effectively unemployed. And we are shedding jobs at a faster rate than in the months after the 1929 crash. The New York Times' consumer reporter, W.P. Dunleavy, wrote that her groceries now cost $587 a month, up from $400 year before
Monday, February 29, 2016 (25 comments)

The Graveyard of the Elites The whole election cycle is a carnival act, full of sound and fury and signifying nothing. It caters to the most venal instincts of the public. It is an example of the deep cynicism among elites who, like all other con artists, privately mock us for our gullibility and naivete. That a revolt is coming is incontrovertible. The absurdity of the election proves it.

Monday, October 8, 2012 (21 comments)

The Maimed However broken we are, we are not yet helpless, however much we despair we are not yet without hope, however weak we may feel, we will always, always, always resist. And it is in this act of resistance that we find our salvation.
Sunday, August 20, 2017 (7 comments)

The Corruption of the Law Stone understood a seminal fact that eludes our day's Federalist Society and the Republican and Democratic party leaderships: Corporations cannot be trusted with social and political power. Stone knew that the law must be a barrier to the insatiable corporate lust for profit. If the law failed in this task, then corporate despotism was certain.

Monday, July 16, 2012 (6 comments)

The Battle of Blair Mountain Blair Mountain, amid today's rising corporate exploitation and state repression, represents a piece of American history that corporate capitalists, and especially the coal companies, would have us forget. It is a reminder that citizens have a right to resist a corporate machine intent on subjugating them.

Monday, May 7, 2012 (2 comments)

The People's Bishop Packard's moral and intellectual courage stands in stark contrast with the timidity of nearly all clergy and congregants in all of our major religious institutions. He does not fear arrest or jail or defying police in the streets; he fears not doing what is right.