The opening ceremony of the 2012 London Summer Olympic Games. The Grim Reaper is glaring down at a little girl with pigtails in her white pajamas and trapped in her hospital bed suspended in the air.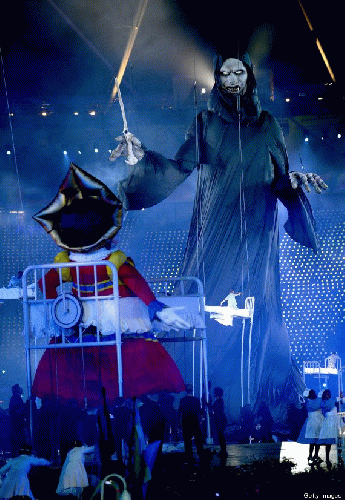 Next Page 1 | 2 | 3 | 4 | 5 | 6
(Note: You can view every article as one long page if you sign up as an Advocate Member, or higher).