Cross-posted from Mike Malloy
(
Image
by
Lost and Tired
)
Details
DMCA
>

Hi Truthseekers. Kathy Malloy here. Do you ever feel like you're suffering from some kind of generalized anxiety? The anxiety I experience these days falls into two varieties. I used to describe one type as feeling kind of "crispy around the edges." Fragile. Easily bruised and breakable. Like anything harsh that touches me would cause me to crumble and fall apart.

The other kind of general unease felt more like a deep grinding in my gut. Like a machine was twisting and turning, causing a serious unease that no medicine could resolve. The former was felt more excruciatingly during the Bush years; the latter more recently.
But these days, it feels like both are happening at once. And while the feelings can be sketchily described, attributing the cause is difficult. More ephemeral. Almost like that famous cinematic white plastic bag dancing in the wind in the movie American Beauty.
What causes this twisting and turning seems to be related to the unending chaos, both foreign and domestic, that seems to have enveloped the planet. I never thought it was possible to feel more distressed than I did during the reign of the Bush Crime Family, the circumstances today seem more hopeless, more desperate, and more insolvable than ever before.
Blame Congress. Sure, there is a partisan gridlock that has brought any meaningful legislative effort to a standstill. Perhaps that is why Congressional approval ratings hover somewhere between pond scum and syphilis. But that's happened before.
Maybe the difference is the global unrest. The riots over the Brown killing in Ferguson, MO. Or the disaster in the Ukraine. Or the refugees from Honduras who seek asylum in the welcoming arms of the United States. The humanitarian efforts in Northern Iraq as US forces attempt to quell an ISIS uprising that is a direct result of our invasion a decade ago.
Or the nightmare that is Gaza. The Palestinian families that remain in that decimated area stretch tattered scarves across the ruins of their former homes to define the boundaries that used to be walls, lest they be claimed by Israel. Children tentatively balance over the rubble on thin sandals when they dare to venture out in the streets. Schools closed, hospitals spilling over into the streets. There is no civilization in Gaza any developed nation would recognize.
Yet we in America continue. The horrors largely confined to the telescreens. Absorbed in our own daily affairs. Able to visit our grocery stores, or doctors' offices, or local schools without serious impediment. Distracted by the lullaby of the reality TV shows. The glamorous dramas of the Kardashians, or the mundane struggles of the Amish youth assimilating into the modern wold. Long Island psychics and redneck duck callers, toddler beauty queens and teenage American Idols.
Personally, I plan Girl Scout troop meetings. Trying to come up with some "Bronze Award" project ideas that our troop could perform to fulfill some community service. There is no shortage of local causes, from animal shelters to abused children's facilities. But any effort seems wanting. No solution to the larger issues that plague our world.
A good friend recently told me that many in her family are sick. Sick with cancer, sick with pneumonia. Sick with toxic diabetes and hypertension. Another friend writes of a loved one with clinical anxiety, ordered by doctors to bed-rest for 90 days. I imagine what our beleaguered troops, suffering from PTSD must be suffering. I think of my own mother, who died very quickly of oral cancer last year, and how she went from a vibrant working professional to a bedridden invalid in eight months. So much pain and suffering, and how little we can do to affect any change.
Yet we continue.
And the grinding in our guts continues. And the crispy feeling continues. And while we have a Democrat in the White House, it feels like nothing substantial has changed since the Bush years. So we soldier on. With Prilosec. And perhaps Prozac. And the lingering illusion that something better could be achieved, either at home (like in Ferguson, or New Orleans, or New Jersey, or any natural disaster site) or abroad. Or maybe both.
We dream that the past damages can be repaired. That the turmoil both foreign and domestic could be ameliorated. If only. If only . .. .
Kathy never expected a career in radio as a talk show producer. Born and raised in Atlanta, Georgia, Kathy was completing her nursing degree when in 2001 - in an emergency - she was asked to fill in as the producer of Mike's program. Within a few (
more...
)
The views expressed herein are the sole responsibility of the author and do not necessarily reflect those of this website or its editors.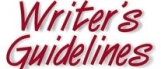 STAY IN THE KNOW
If you've enjoyed this, sign up for our daily or weekly newsletter to get lots of great progressive content.
To View Comments or Join the Conversation: