SHARE



Joseph Hoeffel (View How Many People Read This)

I have 1 fans:

Become a Fan.
You'll get emails whenever I post articles on OpEdNews
Joseph Hoeffel is a former Congressman from Pennsylvania who served in the House of Representatives from 1999-2004. He has also served as a state representative and a county commissioner. He is the author of "The Iraq Lie: How the White House Sold the War", an insider account of how the Bush administration misled the Congress and the country into war against Iraq under false pretenses, and what Congress should do to make sure it doesn't happen again, publication date July 28, 2014 by Progressive Press. Hoeffel is a practicing attorney with Maza David & Hoeffel in Jenkintown, PA and is an adjunct college professor. He lives in the suburbs of Philadelphia with his wife Francesca. Hoeffel is a graduate of Boston University and Temple University Law School.
OpEdNews Member for 333 week(s) and 5 day(s)
3 Articles, 0 Quick Links, 9 Comments, 0 Diaries, 0 Polls
Articles Listed By Date
List By Popularity
(2 comments) SHARE

Wednesday, February 17, 2016
We Need Camp David III
The candidates for President should be pledging to host Camp David III in 2017 and committing now to personally leading the negotiations for peace between Israel and the Palestinian Authority.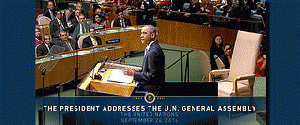 (37 comments) SHARE

Tuesday, October 7, 2014
Obama's Naked Bootleg
President needs congressional authority to wage war against Islamic State.
(34 comments) SHARE

Thursday, July 10, 2014
Cheney is Wrong about Iraq - Big Time
George Bush and Dick Cheney misled Congress into war in Iraq under false pretenses. Now, Cheney is wrong to blame President Obama for the current crisis in Iraq, and America must not intervene.