Would you like to know how many people have visited this page? Or how reputable the author is? Simply
sign up for a Advocate premium membership
and you'll automatically see this data on every article. Plus a lot more, too.




SHARE



I have 12 fans:

Become a Fan.
You'll get emails whenever I post articles on OpEdNews
I have lived in the suburbs of my large city, always finding a place nearby to escape to be with the wildlife, or travel with my wonderful step father to enjoy all that is offered in the small town he grew up in. I got to have a nice education due to the hard work of my parents, and when I turned 18, was eager to see more around me. Brought up to open doors for ladies, keep my heart exposed, and one day be the parents that I was taught to be. My life has been hard, because I want an honest living, and do not want hurt others as I climb above. But what I have gained is so much more, I am a really good guy and have seen the others, but I feel there should be more so I am here with you guys on this website doing my part. I think the small things are better, can I say this with the right words, it is not complicated and want to give it a try. If you were to hang out with me for a day, you would have fun and joke around, maybe do some fishing in a farm stock pond, or go out in the city and look at all the shinny cars as they pass. Promise to put my heart into this, and not asking for too much, just think what a world this could be, if we could talk for a day. I am new to being responsible, I have a new puppy his name is Rocco, everyone should have a Beagle because it is like being in a WaltDisney movie. He has these big ears, and a look when he tilts his head. Growing up I was curious about everything, had too many hobbies to list. My job interests were diverse, and I spent my time learning about carpentry, mechanics, medicine, and electronics. If I could get the job I want, I would have to invent it myself, it would be something like my great grandfather, he was famous for building things for others in the cities nearby, today if you say his name, they would stop what they were doing and smile as they told your their stories. Today we could use him, invent a way we could interact better, like Buckminster Fuller had wanted, and maybe one day. Thank you for inviting me here with you guys, I look forward to see what we can do, because if it is not us who do it, then who.
OpEdNews Member for 485 week(s) and 5 day(s)
12 Articles, 0 Quick Links, 1526 Comments, 2 Diaries, 1 Series, 0 Polls
Articles Listed By Date
List By Popularity
(3 comments) SHARE

Tuesday, August 8, 2017
Build A Nation, or Be Detained by Your State.
There come a time you must stand up for more than yourself. How better could people represent their own future needs other than doing an act like that.
(8 comments) SHARE

Friday, June 2, 2017
"Their Noise Stops With Our Sound"
A few profit -- and the many pay. But there is a way to stop it. You can't end it by disarmament conferences. You can't eliminate it by peace parleys at Geneva. Well-meaning but impractical groups can't wipe it out by resolutions. It can be smashed effectively only by taking the profit out of war.
(5 comments) SHARE

Monday, March 13, 2017
Purchasing the right tent for camping with your family or friends
Purchasing the right tent for your family or friends can be very rewarding with fun filled adventure. Factors to consider is the head room height, over all footprint size, amount of occupants, strength, and weight. It is nice to know what is available so we can see where we stand before making our purchase.
(5 comments) SHARE

Monday, March 13, 2017
Where is Me in the word Media?
We often project ourselves in this world so much, wouldn't it be nice to have some perspective and get to see "me" in the word media for my own community.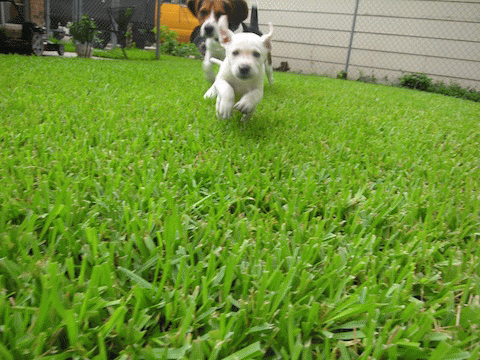 (7 comments) SHARE

Friday, January 20, 2017
What the Moon, and a Fish, has done for my Friend and Me.
The greatest adventure is having a friend. Everything on this Earth has this potential, there are no exceptions. Our senses are wonderfully tuned so we may find another to enhance our lives. Unmistakably there is no better use for your nose, our touch, eyesight, and ears. It takes just one look at this picture and poem.
(4 comments) SHARE

Thursday, October 27, 2016
A Christmas Story / There Is No Better Purpose Than To Serve Others.
This article is about reaching people: maybe in a way that shows us how great we can be, no matter what the circumstances of our life. My vehicle is a short story about an ordinary man who carries out a simple mission. Yet, I'm confident the meaning of that story can still resonate today with people around the world.
(5 comments) SHARE

Thursday, October 13, 2016
Shailene Woodley Arrested / North Dakota Pipeline
We each have the capability to be more than just ourselves, and when we do this the rewards far outreach any imagination. It is this effort that makes living seam alive.
(11 comments) SHARE

Tuesday, September 27, 2016
Hobbies add something to your life; the journey of one person's hobby with colors
It is fun discovering new things. I made a hobby of it, and I wanted to share it with everyone.
(14 comments) SHARE

Monday, September 26, 2016
Beagles are serious about their food, and they would like you to be too.
Be caring with those who are important to you. Your general store has a variety of available foods, so it is important to choose the right one. Also remember if you have several to feed, be fair when you split up the food.
(2 comments) SHARE

Friday, April 22, 2016
"Because A Little Bug Went Ka-choo" Theodor Seuss Geisel
Adults are just obsolete children, and the hell with them. This phrase was coined after his first book did not sell, one of only a few books he wrote that were not children's books. Maybe they were not children's books after all, and were meant for the adults to learn about morals as they read them to their children time, and time again.
(1 comments) SHARE

Wednesday, April 20, 2016
"Litmus Test for every Presidential Candidate, The Undoing of the Federal Communications Commission"
Were you aware of how the Federal Communication Commission is structured to ensure timely, accurate, and pertinent news of your community? Did you know that the President of your country is in charge of the five FCC Commissions that ensure it is operating correctly as under the fine guidelines set forth by those who were cautious when initially setting up the the program?
(5 comments) SHARE

Sunday, April 17, 2016
"The Demolition of Silence"
A journey into politics, a fresh prospective to what is happening around you, and finding role models that inspire a person to finally speak out. Alice Miller's articulation, and suggestions for intervention are changing societies norm of how we deal with our problems.