Articles Listed By Date List By Popularity

Thursday, January 3, 2013 (3 comments)

Why is Anthony Fletcher on Pennsylvania's Death Row? Allegations of missing and fabricated evidence, sketchy witnesses, prosecutorial misconduct, and crappy lawyering. Don't forget racial overtones. These are some of the essential ingredients of the death penalty. And this is what put Anthony Fletcher and others on death row in Philly and elsewhere around the country.
Tuesday, July 24, 2012 (2 comments)

Georgia Wants to Execute Warren Hill and Violate the Constitution Georgia is about to execute a mentally disabled man in violation of the U.S. Constitution. Unless the U.S. Supreme Court intervenes, the state of Georgia will execute a man that everyone agrees is mentally retarded. A state court determined that a decade ago. The execution would violate the U.S. Constitution if carried out, but apparently that standard is not good enough for the Peach State.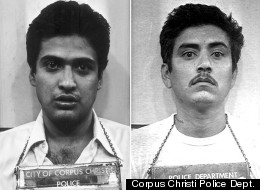 Friday, June 1, 2012 (4 comments)

American Trifecta: Broken Political, Economic and Justice Systems People are losing faith in a number of America's institutions--political, economic and political-- because these institutions are failing miserably. The execution of Carlos DeLuna, an innocent man in Texas, is an example of the problems the U.S. faces.

Friday, April 6, 2012 (4 comments)

Trayvon Martin and the Execution of the Innocent The killing of Trayvon Martin reminds us that over the years, the execution of young black men is a recurring theme. Right-wing sponsored laws such as "Stand Your Ground" provide for privatized executions--vigilante justice--by exploiting the fear of black criminality.