Would you like to know how many people have visited this page? Or how reputable the author is? Simply
sign up for a Advocate premium membership
and you'll automatically see this data on every article. Plus a lot more, too.




SHARE




Become a Fan.
You'll get emails whenever I post articles on OpEd News
Steve Dustcircle spent thirteen years in and out of the ministry, having left Christianity for secular humanism. Originally from Chicago, he now resides in Columbus, OH with his frugal-life blogger wife Cynthia, and they have a cat, a turtle, and three bunnies.
Steve Dustcircle is the author of several books: Deadpool 101, Napkins, Politics for the Disinterested, Terminal, Transport, and Unchristianed Nation. Steve has also edited Citing Atheists, Mangasarian Volume One, and The Quotable Dissenting Heretic. He also wrote No, I Won't Buy Your eBook under the name, Scott Dwight. All books are self-published.
stevedustcircleus.wordpress.com
OpEd News Member for 571 week(s) and 1 day(s)
9 Articles, 0 Quick Links, 12 Comments, 0 Diaries, 0 Polls
Articles Listed By Date
List By Popularity
(1 comments) SHARE

Thursday, December 23, 2021
A Commoner for U.S. Congress in Commoner Ohio
In a heavy roster of politicians running for Rob Portman's seat in Ohio, one young lady stands out: Morgan Harper.
SHARE

Friday, November 2, 2018
Mainstream News Outlet Possibly Just Bashed Itself
Fox News calls out the "mainstream media" but in ignorant reality IS the mainstream media.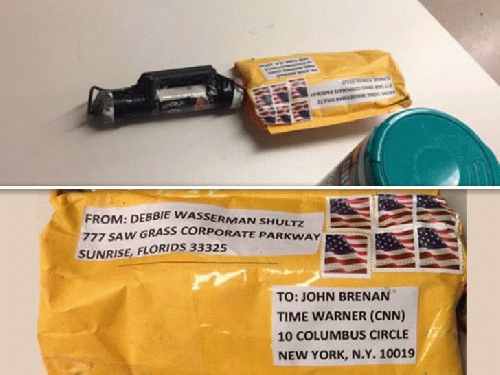 (28 comments) SHARE

Thursday, October 25, 2018
Right-Wing Bombs and Other Junk Mail
The very rhetoric that the President uses encourages the Conservatives to lash out in hate and violence.
(2 comments) SHARE

Friday, May 25, 2018
The NFL Just Knee-Jerked
The NFL just announced that they will fine any player or team that won't stand for the national anthem. This is dangerous ground.
(4 comments) SHARE

Monday, September 4, 2017
Fake Views, and the Don's Brilliance
President Trump calls all journalism and reporting FAKE NEWS, and this is to keep informed criticism and accountability at bay.
(2 comments) SHARE

Tuesday, February 28, 2017
The Slanted, the Biased, and the Fake
President Donald Trump throws around the terms FAKE NEWS and people are gobbling it up. What exactly is fake news? Is it made up commentary, satire, or something more strategic againt the American people?
SHARE

Thursday, November 10, 2016
Who We Elected Speaks Volumes About Our Hearts; We are still...
The President elect of the USA shows the inner issues of the unfortunate majority of American's hearts
SHARE

Friday, September 4, 2015
Our Supposed Democracy
Democracy is the assumption that people have a choice in the election process. While we Americans have choices to choose from, are these choices our own or the governments?
(5 comments) SHARE

Sunday, March 24, 2013
Death to Peacekeepers
Scrutiny on the military support by a loved one who might not know that her bumper sticker might come across that all peace-loving anti-war people should be killed.