Would you like to know how many people have visited this page? Or how reputable the author is? Simply
sign up for a Advocate premium membership
and you'll automatically see this data on every article. Plus a lot more, too.




SHARE




Become a Fan.
You'll get emails whenever I post articles on OpEd News
New Internationalist is a multi-award winning, independent, non-profit media co-operative. For over 40 years, we've specialized in investigative reporting, publishing our magazine and books on human rights, politics, social and environmental justice.
We invest in in-depth reporting and publishing because we believe it is essential. A well informed population is crucial for a functioning democracy. We have no media mogul or corporate advertisers influencing what we do. We are totally independent and non-profit, funded mainly by subscriptions and donations.
OpEd News Member for 400 week(s) and 6 day(s)
3 Articles, 0 Quick Links, 0 Comments, 0 Diaries, 0 Polls
Articles Listed By Date
List By Popularity
(1 comments) SHARE

Wednesday, May 24, 2017
Boosting the backlash against Trump
Progressives have to try to maximize the liberatory potential of a growing discontent, says Mark Engler.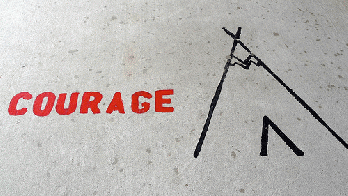 (3 comments) SHARE

Wednesday, May 24, 2017
This is what it takes to stand up: the essence of courage
Courage can change the world. Vanessa Baird delves into what makes some people exceptionally brave.
(2 comments) SHARE

Monday, January 18, 2016
Myth 10: Growth is the only way
Dinyar Godrej explains why we need to find another way, fast.