Would you like to know how many people have visited this page? Or how reputable the author is? Simply
sign up for a Advocate premium membership
and you'll automatically see this data for every member page. Plus a lot more, too.




SHARE




Become a Fan.
You'll get emails whenever I post articles on OpEdNews
GRAIN is a small international non-profit organisation that works to support small farmers and social movements in their struggles for community-controlled and biodiversity-based food systems. Our support takes the form of independent research and analysis, networking at local, regional and international levels, and fostering new forms of cooperation and alliance-building. Most of our work is oriented towards, and carried out in, Africa, Asia and Latin America.
GRAIN's work goes back to the early 1980s, when a number of activists around the world started drawing attention to the dramatic loss of genetic diversity on our farms — the very cornerstone of the world's food supply.
We began doing research, advocacy and lobbying work under the auspices of a coalition of mostly European development organisations. That work soon expanded into a larger programme and network that needed its own footing. In 1990, Genetic Resources Action International, or GRAIN for short, was legally established as an independent non-profit foundation with its headquarters in Barcelona, Spain.
By the mid-1990s, GRAIN reached an important turning point. We realised that we needed to connect more with the real alternatives that were being developed on the ground, in the South. Around the world, and at local level, many groups had begun rescuing local seeds and traditional knowledge and building and defending sustainable biodiversity-based food systems under the control of local communities, while turning their backs on the laboratory developed 'solutions' that had only got farmers into deeper trouble. In a radical organisational shift, GRAIN embarked on a decentralisation process that brought us into closer contact with realities on the ground in the South, and into direct collaboration with partners working at that level. At the same time, we brought a number of those partners into our governing body and started regionalising our staff pool.
By the turn of the century, GRAIN had transformed itself from a mostly Europe-based information and lobbying group into a dynamic and truly international collective — functioning as a coherent organisation — that was linking and connecting with local realities in the South as well as developments at the global level. In that process, GRAIN's agenda shifted away from lobbying and advocacy much more towards directly supporting and collaborating with social movements, while retaining our key strength in independent research and analysis.
GRAIN is an organisation that represents no one but itself. However, it is through collaboration and partnerships that we link in with local and national realities and play a meaningful role in our information, research, advocacy and networking activities, be it in the regions or at international level. In fact, we work with many groups in different parts of the world to produce and disseminate collaborative publications and analyses, and engage in other collaborative projects.
Between April and June 2012, GRAIN underwent its latest external evaluation. This evaluation focused on GRAIN's work on land grabbing, over the period 2008-2011. The executive summary and recommendations are available here. (A copy of the full report can be made available on request.)
www.grain.org/pages/organisation
OpEdNews Member for 299 week(s) and 2 day(s)
4 Articles, 0 Quick Links, 0 Comments, 0 Diaries, 0 Polls
Articles Listed By Date
List By Popularity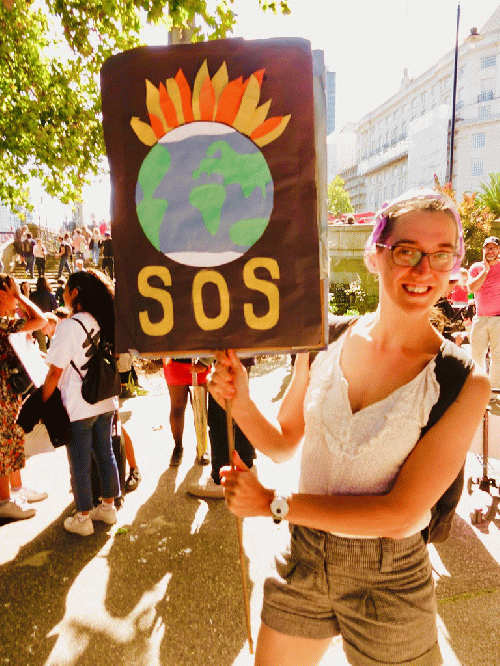 (1 comments) SHARE

Thursday, April 15, 2021
Corporate greenwashing: "net zero" and "nature-based solutions" are a deadly fraud
Corporations are ramping up their greenwashing to head-off any efforts to reign in their GHG emissions. After five years of having done nothing to move towards the already compromised targets established by the 2015 Paris Agreement, dozens of big polluters like Nestle' and Shell are now making "net zero" pledges, mainly to satisfy the public relations needs of the financial players that fund them.
(6 comments) SHARE

Wednesday, April 5, 2017
The global dangers of industrial meat
The world's largest beef manufacturer is in trouble. Reports have emerged that employees in over a dozen plants knowingly packed rancid meat, covering up the smell with acid, slabs of which were then sold on to schools and Walmart.
(10 comments) SHARE

Saturday, October 31, 2015
The Exxons of agriculture-- Fertilizer Companies
Exxon and BP must envy the ease their fertiliser counterparts have had in infiltrating the climate change policy arena. Obviously, oil & coal companies should not have a seat at the policy table climate change decisions. Their profits depend on business-as-usual and they'll do everything in their power to undermine meaningful action. But what about fertiliser companies? They are essentially the oil c
(5 comments) SHARE

Wednesday, October 28, 2015
Trade Deals Boosting Climate Change: The Food Factor
We see seven main ways through which the food and agriculture components of today's trade and investment deals will make the climate crisis worse. We have to wake up and do the math. If we want to deal with climate change, we have to cut consumption of some foods and that means cutting production and trade as well. Luckily, it is quite do-able.