Articles Listed By Date List By Popularity
Tuesday, October 10, 2017 (9 comments)

Money--Whence It Came, Where it Went, and The Rules This is the second article in a series. In this article we focus on the fiat currency system we now have and the promise it holds.
Series: Margaret Thatcher was wrong. There IS an alternative (7 Articles, 8560 views)
Wednesday, September 27, 2017 (5 comments)

About Money, the Federal Budget, and Taxes This is the first article of a planned series about the nature of money, why it is accepted, how it is used, what it is used for, why we have crashes, recessions, and depressions, whether anything can be done about these situations, and if so, how it could be done.
Series: Margaret Thatcher was wrong. There IS an alternative (7 Articles, 8560 views)
Monday, March 6, 2017 (26 comments)

Why the Left Can't Beat the Establishment This article explains why the left can't beat the establishment. Please read and comment. It's an important topic.

Wednesday, December 14, 2016 (5 comments)

Trump must divest or put every business asset he owns in a blind trust or the Republic is doomed The most critical issue is not getting the attention it deserves. A head of state who keeps his businesses when he is inaugurated is a man who is for sale to the highest bidder. This cannot be allowed. Now is the time to stop his attempts to avoid a clean brak.

Wednesday, November 23, 2016 (20 comments)

To arms! To arms! The Republicans are coming! This short article is an alarm for anyone who thinks Medicare should not be cancelled. Paul Ryan has other ideas.

Sunday, November 20, 2016 (12 comments)

New Book -- The Globalization of War, by Prof. Michel Chossudovsky, This is a commentary on a new book, The Globalization of War, by Prof.Michel Chossudovsky, based on promotional material about it. It is now available in PDF format at a very reasonable price.
Tuesday, September 20, 2016 (1 comments)

Take a break. Watch this video (non-political) It's just about a man, his dream, his boat, and a mountain. There's a message here, though words fail me.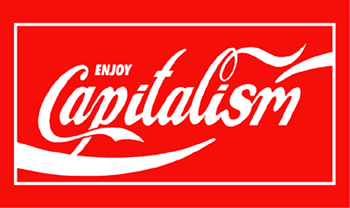 Sunday, September 18, 2016 (13 comments)

Question Received Wisdom; Learn What We Don't Know, And Let the Chips Fall Where They May Can you stomach received wisdom? I can't. This article is about what is wrong with the world's economy and recommends authors who know the answer and two of their books that can help us to learn what Wall Street doesn't want us to know. We can't propose changes in our system if we don't know what we don't know. The truth has been known for 5000 years. It's time we were told.
Thursday, August 18, 2016 (15 comments)

About that QE "lending" that has been paid off (NOT) This article exposes the lie Chris Cuomo told last night during the Town Hall with Jill Stein. The lie was first invented by Wall Street to mitigate their outrageous use of the money to pay their henchmen.
Series: Margaret Thatcher was wrong. There IS an alternative (7 Articles, 8560 views)
Thursday, August 11, 2016 (40 comments)

When the next crash comes do you want Hillary in charge? This article exposes the perpetrators of the 2008 crash. The source for this information is Michael Hudson's book, "Killing the Host". The case for a repeat of the QE solution if Hillary is POTUS in 2017 is made. Who will you vote for?
Saturday, July 23, 2016 (9 comments)

Business cycles--Why they occur and how to avoid them This article exposes the fraud that is impoverishing us. Dr. Michael Hudson's books and website gives us the answer. We need to understand this. It's a Ponzi scheme that was being used in the con game that John Perkins participated in as an economic hit man and is now being used on us.
Series: Margaret Thatcher was wrong. There IS an alternative (7 Articles, 8560 views)
Tuesday, May 31, 2016 (33 comments)

The Fatal Flaw of Our Fiat Monetary System The Federal Reserve System and the US Treasury have used a smoke and mirrors story to explain QE. The story is obviously phony, and it is an example of the (deliberate) fatal flaw in the design of the system.
Monday, January 25, 2016 (1 comments)
Unraveling the Syria War Chessboard // Empire_File017
Thursday, November 5, 2015 (6 comments)

How the Sanders Campaign Is Going Off the Rails This article is a warning to the Sanders campaign that the focus is inappropriate at this stage. We need to be recruiting undecided Democrats and those who are now leaning toward Third Way candidate Hillary.
Friday, August 21, 2015 (24 comments)

Globalization, Free Trade, and David Ricardo's Theory David Ricardo's theory of comparative advantage is shown to be hopelessly impractical and not at all descriptive of our experience with globalization.
Saturday, April 4, 2015 (10 comments)

The Trouble With Cash--a World Awash in $100 Federal Reserve Notes Small amounts of cash are useful for buying a loaf of bread or the Sunday newspaper. But cash transactions on a large scale are useful only to people who have something to hide. Large amounts of cash encourage crime of all sorts, from muggings to illegal arms and drug sales. The amount of US cash in Europe alone amounts to thousands of dollars for every American. Who does this serve?
Series: Margaret Thatcher was wrong. There IS an alternative (7 Articles, 8560 views)

Friday, March 20, 2015 (28 comments)

Currency in Fiat Monetary Systems in General and the US Federal Reserve System in Particular This article explains currency concepts and procedures used in the US Federal Reserve System and clarifies the term "seigniorage".
Series: Margaret Thatcher was wrong. There IS an alternative (7 Articles, 8560 views)
Thursday, August 28, 2014 (2 comments)

Hagel--Was he fear mongering? A plea to get real about this cycle of eternal war.

Friday, March 28, 2014 (6 comments)

Dear PayPal An email to PayPal giving feedback on their kind message informing me of new policy terms coming into effect on May 15, 2014.

Sunday, October 6, 2013 (5 comments)

We have been transformed into a pathocracy--Political Ponerology, a must read This article calls attention to an important book explaining what is happening to us in the US today. It is a must read.

Tuesday, August 27, 2013 (30 comments)

The looming crisis of the death of Windows XP This article is an examination of what "free enterprise" has done for our lives.
Thursday, October 25, 2012 (5 comments)

Don't You Just Love Choices? This article is a sarcastic rant about the myriad of choices the corporatocracy insists that we cherish. Something to think about!

Sunday, December 25, 2011 (4 comments)

"What It Is Like to Go to War", by Karl Marlantes--My Response A response to Karl Marlantes's thesis in his book "What It Is Like to Go to War". Karl opens the subject of what it takes to be a warrior and what needs to be done for returning warriors to prevent or ameliorate PTSD.

Sunday, September 20, 2009 (3 comments)

You had no idea what you were agreeing to when you signed a mineral lease. If you did you'd have told them to get out This article is about urban gas drilling in the first large urban field in the nation, Fort Worth, Texas. But lest you think it doesn't apply to you, think again. It will be coming to a shale bed gas field near you soon.

Saturday, June 20, 2009 (7 comments)

Conspiracy Theories vs. Conspiracies and the Case of the World Trade Center It is time to put away the official U. S. government conspiracy theory regarding the demise of the World Trade Center buildings and proceed from the observable facts of the case. There is much critically important work yet to be done before this case can be closed. This course of action is necessary survival of our nation.

Thursday, June 4, 2009 (1 comments)

String 'em up It's time to face the music. Globalization has failed. We need to admit it and return to sanity. And as for the traitors who sold us this scam? String 'em up!

Thursday, November 6, 2008 (1 comments)

Post-Election Musings Without the miracle of Obama's election I'm sure this nation would not exist for another four years. Now it seems possible if not certain.

Friday, October 24, 2008 (8 comments)

"Small is Beautiful-Economics as if People Mattered" I first read this book by E. F. Schumacher in 1976. A few days ago I picked it up again. I wondered if I'd see it in a different light more than 30 years later. I was amazed that the forecasts Schumacher had made had mostly come true in the interim. Globalization proponents will find much food for thought in this piece.
Series: Margaret Thatcher was wrong. There IS an alternative (7 Articles, 8560 views)

Saturday, July 26, 2008

People or Profit-- The Urban Gas Wars We are experiencing a new phenomenon in Texas, a collision of gas drilling and production interests with the needs of urban dwellers. Texas laws were not written for this new situation, and for various reasons the Texas Railroad Commission, the state legislature, and city governments have not dealt with the issues. This struggle is setting a precedent for urban drilling all over the US. Read and heed.

Monday, June 23, 2008 (13 comments)

Another Ineffective e-Voting Reform Bill that Solves Nothing Why the hell do arrogant legislators keep bringing up ideas like this that they should know by now are flawed and not the best solution proposed by the scientists who have studied this for years? Is it arrogance, or is it a deliberate nod to an industry whose performance can only be interpreted as criminal fraud?

Saturday, June 21, 2008

Pragmatists, Team Players, Idealists, and Democracy How many times have you been told. "You're not being pragmatic", or "You're not a team player"? My answer: "And this is a problem?"

Thursday, March 20, 2008 (5 comments)

What would Jesus say? Christianity is failing to live up to Jesus's commandments by conditioning Christians to ignore their responsibilities in a democratic society.

Thursday, December 13, 2007

Faces of Evil, Traitors, and the End of All We Hold Dear A lament. A bleak assessment of our country and its prospects.

Wednesday, September 26, 2007 (2 comments)

Moral Hazard, the Oath of Office, and Treason It is the thesis of this essay that the creation and/or defense of laws and policies which create a moral hazard whose costs are borne by society at large is a violation of the oath of office, tantamount to treason, and should be so regarded by the justice system.

Thursday, July 12, 2007

Our justice system is broken. Lawyers must fix it. Our justice system is broken. If it is to be repaired lawyers who believe in the Constitution must fix it.